The island of Ireland is full to the brim with marvellous attractions, from insights into our Celtic culture to historical and modern attractions. We don't want your student group to miss out on the most beautiful attractions of our country, so we have compiled for you the Ultimate Ireland Bucket List – here are 12 of our personal highlights, but remember there is so much more to discover:
1 - Trinity College, Dublin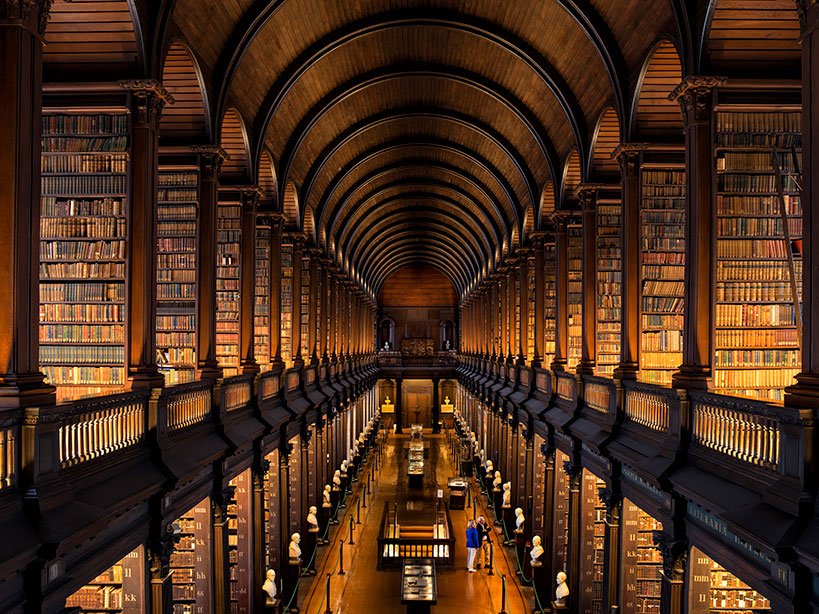 Ireland's most prestigious university and sister college to Oxford and Cambridge, Dublin's Trinity College is one of the Irish capital's must-see attractions. Founded by Queen Elizabeth I., Trinity has been an essential part of Dublin's history for generations. Book with us for the best way to see what Trinity has to offer: the Authenticity Walking Tour of the grounds, which is guided by local alumni. Afterwards, continue your tour at the Book of Kells, a famous illustrated manuscript from the 9th century. Finally then, enter the old library and marvel at the magnificent collection of books here. Entering it feels like walking into a scene from Harry Potter - our groups love it!
Please be advised that to avoid overcrowding it is Trinity College policy that groups must book the visit to the Old Library to enter the college grounds.

2 - Belfast, Capital of Northern Ireland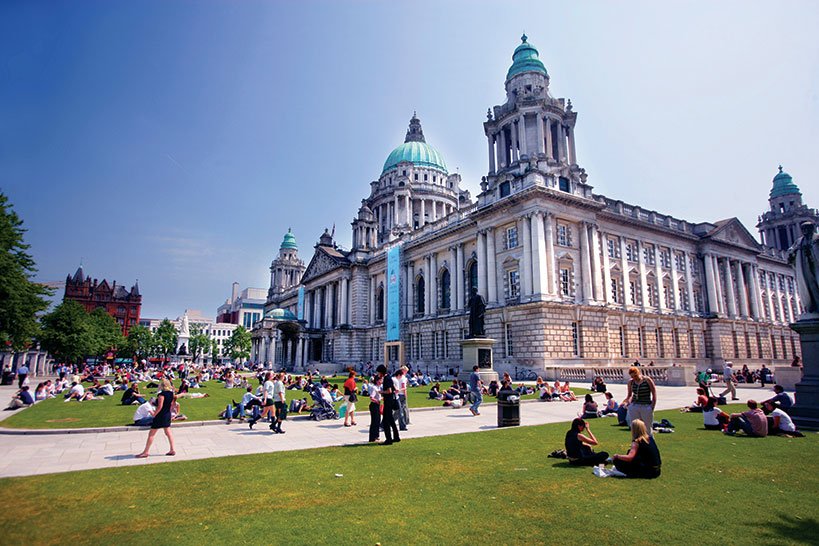 Your group will hardly find a place more relevant to modern Irish history than Belfast, the capital of Northern Ireland. The Peace Wall and the Irish Republican Museum are must-see sights if your group is here to explore the city's history – both attractions are part of the Belfast day trip we can organise for your student group from Dublin.
A definite must-see when visiting Belfast is the Titanic exhibition on the famous cruiser's historic building site at the Harland & Wolff Shipyards. No wonder that Titanic Belfast received the title "World's Leading Tourist Attraction" at the World Travel Awards 2016.
This attraction is becoming more and more popular amongst our groups, so contact us as early in advance as possible to include it in your day trip to Belfast!
Irish history certainly is a fascinating subject – from Celtic high kings, Viking and Norman conquerors, times of famine and independence, there is a lot of variety to discover. Hobby historian groups should check out our
14 Great Things to Do in Ireland for History Groups
3 - Glendalough, Co. Wicklow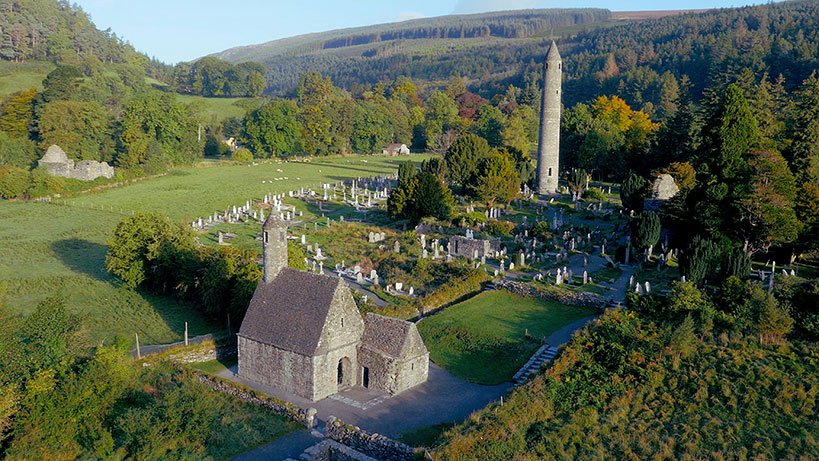 Glendalough, the Valley of Two Lakes, is especially popular with our student groups staying in Dublin. The Wicklow mountains, where Glendalough is located, can be seen from the city's streets on a clear day after all – it's not a far trip at all. Glendalough has two main reasons to visit: first, there is the monastic site. In medieval times, a great settlement with a cathedral stood in this valley and many ruins remain to this day. There are also fantastic hiking trails around the lakes and up the mountains suitable for groups of all types, which allow for relaxing strolls and stunning views over the valley. Also, don't forget to bring a raincoat. Irish weather is unpredictable, and it never hurts to come prepared.
The CGH top tip for Glendalough is to book a day trip with us, where your group can take in all the Wicklow Mountains have to offer, including a scenic coastal drive including the Guinness Lake.
4 - Irish Dancing in Dublin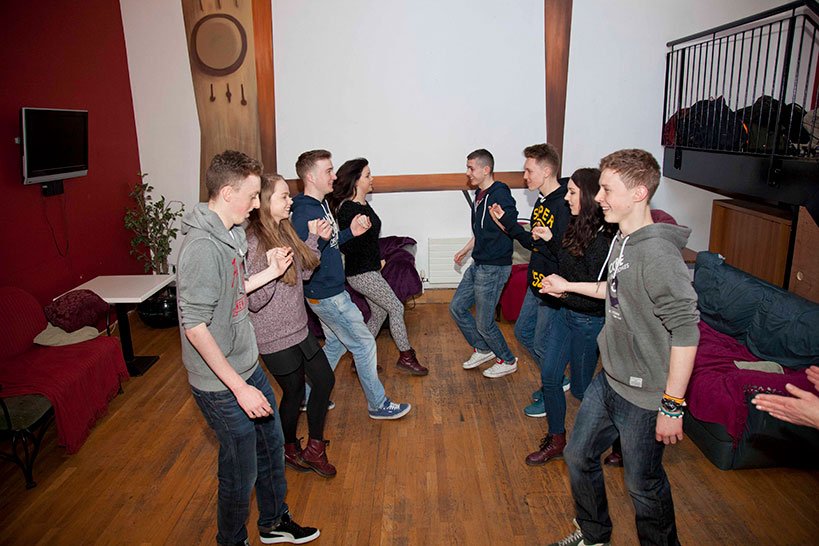 If your student group is familiar with Riverdance, then you will already have an idea what to expect when talking about Irish Dancing. The art of Irish Dancing is alive and well here in Ireland, and if your group is staying in Dublin, we can organise a dancing lesson with a private instructor for you to learn the basic steps of Irish dancing and finally come together for a Céilí. And don't worry about knocking over the furniture – we will book a large ballroom for your group, where you will have plenty of space. Teachers beware: you won't be left out of the fun!
We can book this activity for you in Dublin, Galway and the Burren, in locations nearby your accommodation - even if you are not staying in Dublin we can organise it for you.
5 - Visit a Pub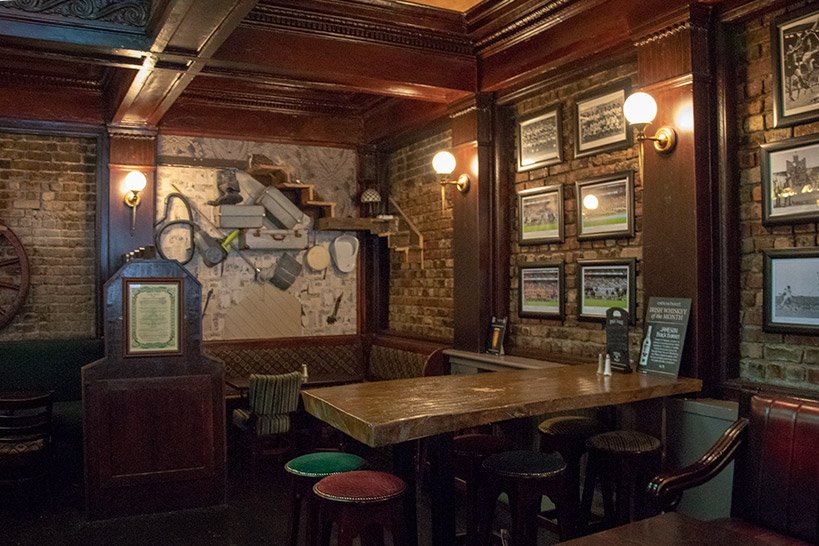 For many tourists, the worldwide popularity of Irish Pubs has made them an essential part of any Ireland trip. That's no wonder – the cosy atmosphere, the hearty food, the friendly people and the iconic tunes of Irish folk music make a pub visit in Ireland a great experience.
Please be advised that minors under the age of 15 cannot enter a pub without a guardian. Unaccompanied minors between 15 and 17 as well as minors below 15 with a guardian must leave at 9.00pm at the latest (10.00pm between 1 May and 30 September).
Your student group can still enjoy an evening at a pub by booking with us a dinner, music and dance experience at O'Shea's: this activity is available exclusively for Celtic Group Hostels' groups. We can book for your group a dinner at O'Shea's Pub, where you can enjoy a hearty meal and then continue into the ballroom for a live dance experience with a professional dance instructor and a live Céilí band to learn the basics of Irish dancing.
Is your group interested in learning more about Irish culture, its Celtic roots and modern state? Then check out our
12 Irish Must-Visits for Cultural & Study Groups
6 – Giant's Causeway, Co. Antrim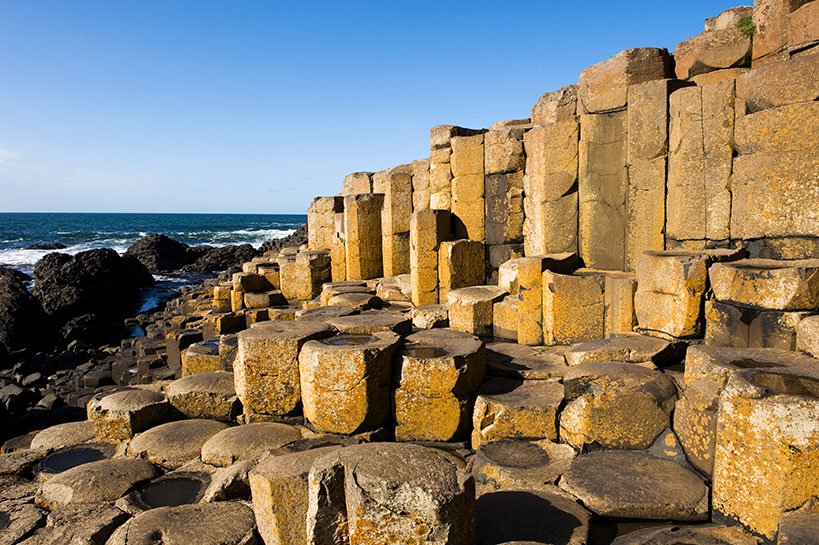 40,000 connected octagonal basalt columns form Northern Ireland's most popular natural landmark: the Giant's Causeway. Located on the Causeway Coast, which is rich in historical heritage and geographical attractions, it is also a recognised UNESCO World Heritage Site – one of three on the whole island. Your group can take a walk along the seaside here and enjoy the visitor centre, which offers information on both the ancient Celtic legend of the causeway's creation and the actual scientific backgrounds.
For student groups staying in Dublin who want to spend a day in Northern Ireland, we recommend you book with us a day trip to the Giant's Causeway with a stop in Belfast on the way back and plenty of attractions along the way, some of which appeared in HBO's hit show 'Game of Thrones' as filming locations.
7 - Cliffs of Moher, Co. Clare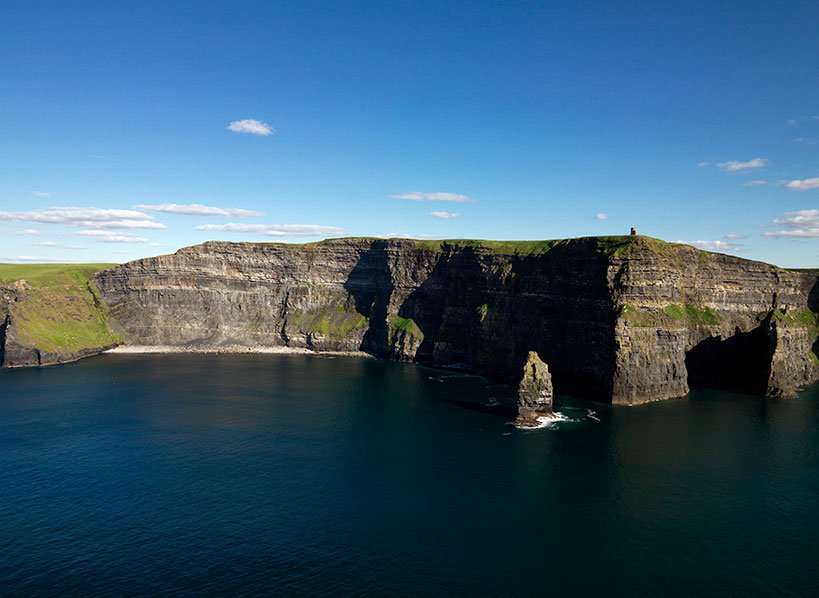 The Cliffs of Moher are Ireland's most popular natural landmark for a good reason: seeing them tower over the Atlantic Ocean is simply stunning. When you visit them with your group, don't forget to make time for the visitor centre, where the unique geography of the Cliffs of Moher region, a UNESCO Geopark, is further explored. The best viewing spot is O'Brien's Tower – from there, the views during sunset are simply incredible.
Here's our CGH top tip: to make the most of your visit, we recommend the Cliffs of Moher Cruise along the shore for your student group. It's a great alternative to view the cliffs and the best one in our opinion. Your group will also be able to spot puffins and other seabirds. Contact us now to book this lovely cruise!
8 - Guinness Storehouse, Dublin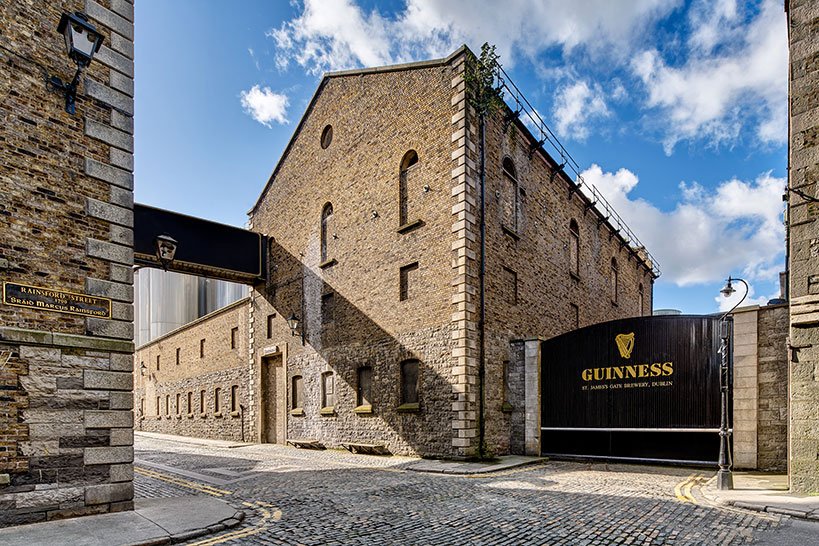 Ireland's most famous export product is, of course, Guinness, known to locals as "the Black Stuff". Not only it is found behind every pub counter in Ireland, it even has its very own attraction in Dublin – the Guinness Storehouse. It's Dublin's most popular attraction and will give your group great insights into a product iconic for our country.
There is too much to discover on its seven floors to list here, but some highlights include interacting with all the ingredients of Guinness, learning about the roasting process of the malt and barley, learning all about the barrels, which are more important than some might think. At the Wonderful World of Gilroy, your group will learn all about Guinness' iconic advertising and learn how to properly taste Guinness at the Tasting Experience. Finally, end your tour with a complimentary pint of Guinness at the Gravity Bar and enjoy the best look over Dublin available.
Please note that minors under 18 years of age will receive a soft drink at the end of the tour instead of beer.
Our Top Tip: Book with CGH and we'll organise a morning slot for your group to avoid the big crowds Dublin's most popular attraction draws in.
9 - Galway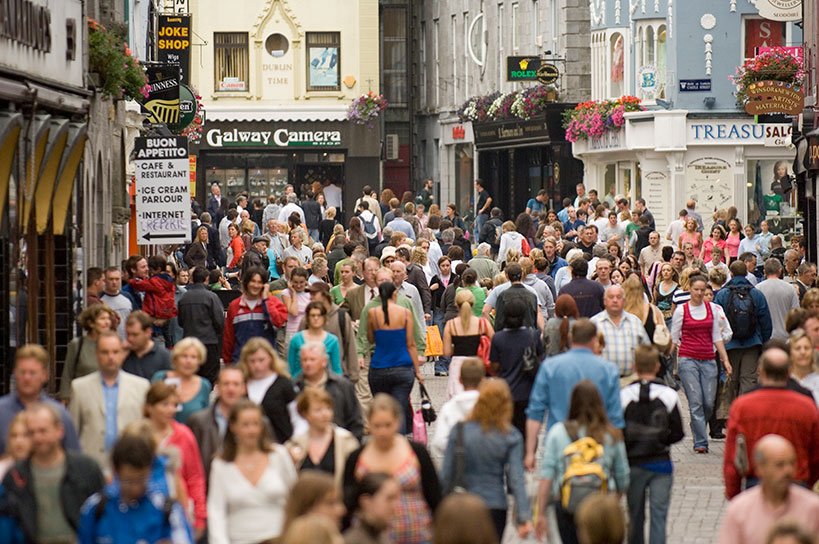 Whether you visit the "City of Tribes" on a day trip or are based there, Galway is the place to be to explore the Wild Atlantic Way. Sights such as the Cliffs of Moher, Connemara National Park or the Aran Islands are easily reached from here, but the city itself has plenty to offer as well. Known as Ireland's most vibrant city and great cultural centre, a stroll through the Latin Quarter, Quay Street, Eyre Square and along the old city walls never disappoints. Popular attractions include Galway Cathedral, the Galway City Museum and the Spanish Arch. Your student group can explore the city centre on a guided walking tour with Liam Silke which we can book for you, who will add a great deal of knowledge only locals possess to your stay.
Our top tip for groups staying here is to take a stroll along Salthill Promenade. Here, the Atlantic Ocean is so close, it stretches out from the horizon right to your toes. The promenade is roughly 2km long – when you get to the end, don't forget to kick the wall across from the diving board before turning around. It's said to bring good luck.
10 - Aran Islands, Co. Galway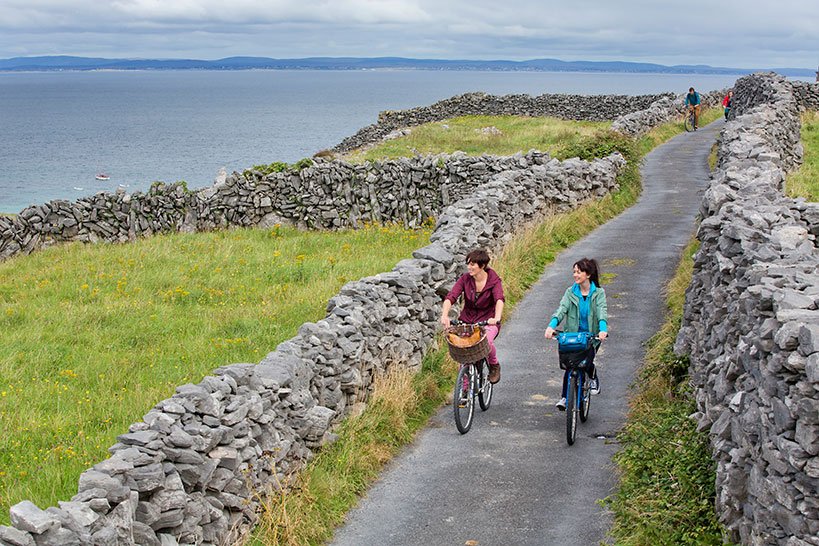 Located off the coast of Galway, the Aran Islands are one of Ireland's most remote spots. They are also part of a Gaeltacht, which means the Irish language is alive and well here and commonly spoken. We can offer student groups two different trips here, depending on where your group is staying.
From Galway, we can offer your group a trip to Inis Mhor, the largest of the islands. After a trip by ferry, you will arrive at Kilronan Pier and have lots of free time to explore the island. Top activities on Inis Mhor we recommend are a bicycle tour around the island and a visit to the Gaelic ringfort of Dun Aengus.
From Clare, your group can join the Doolin Ferry Company on a cruise to Inis Oírr, the smallest of the Aran Islands, which is also closest to the mainland. Still, it has much to offer – from Medieval ruins, to seal colonies and a shipwreck, there is a lot to discover here. The cruise also includes stunning views of the Cliffs of Moher from below, which your group will never forget.
If your group is interested in a staple of Irish sweets, make sure to visit the Man of Aran Fudge shop on the Inis Oírr pier.
Ireland's nature is famous for its lush green flora, unique rocky landscape and stunning cliffsides. If your group is eager to explore this and more, check out
Ireland's 12 Top Sites for Geography & Nature Groups
11 - Ring of Kerry, Co. Kerry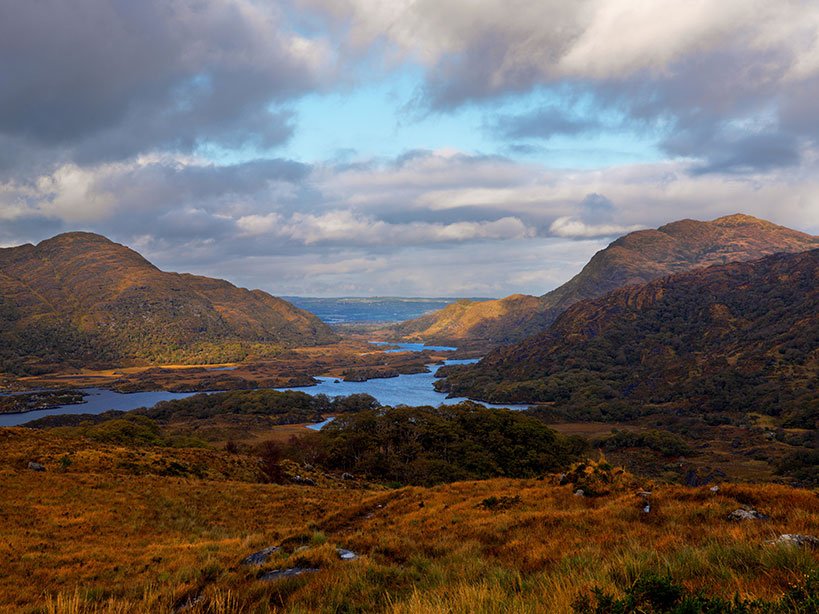 The Ring of Kerry leads around the Iveragh Peninsula and is one of Ireland's most famous scenic drives. The sights to see are endless, but some of our favourites include the Skellig Islands, the remote islands with an ancient monastic site seen in Star Wars, Killarney National Park, with its own great variety of sights to see, and charming towns such as Sneem or Waterville, where Charlie Chaplin liked to take his vacations. If your group is based in Cork or Ireland's Ancient East, we will gladly arrange a coach for you to explore this stunning region of Ireland.
Wherever your group stops along the ring, Celtic Group Hostels recommends including Killarney National Park in your itinerary. Its great variety of attractions includes hiking trails, the beautiful Muckross Lake, Muckross House and Ross Castle. Explore it either by hiking, driving or – and this is our top tip for groups looking for something extra – by horse-drawn carriage.
12 - Phoenix Park, Dublin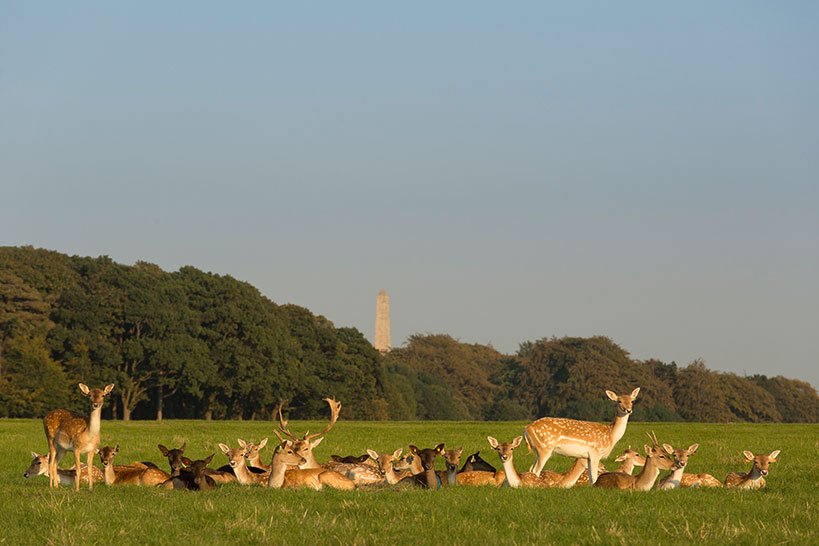 One of Europe's largest urban parks is located right here in Dublin: Phoenix Park. You won't see any mythological birds here since the name is actually based on the Irish 'fionn uisce' meaning clear water, but the park has plenty of other sights to enjoy. There's the magazine fort, the Phoenix Monument at the centre of the park, the Wellington Monument and of course plenty of green space. The park is also the location of Áras an Uachtaraín, the residence of the Irish President, as well as Dublin Zoo. As you can see, there's a lot to see here.
The park is located conveniently accessible by Luas tram and many buses, so your student group will have no problem getting there and back. Also, Phoenix Park is perfectly suited to have a picnic and look out for the flock of deer living in the park – we can arrange for a packed lunch for your group to take into the park.
Now, this was just a short glimpse of all the great activities we can book for your student group trip to Ireland. There is a lot more to discover on our speciality bucket lists, which we have linked to throughout this page and of course our full activity and tours programme. If you've already read up on what your group wants to do and see, contact Celtic Group Hostels now to start planning your group trip to Ireland.
More Inspiration

September in Dublin - A Month Full of Events & Festivals!

28 August 2018

Howth - A Coastal Day Trip From Dublin by DART
Team Celtic Group Hostels
15 May 2018

10 Great Free Things to Do in Ireland With Your Group
Team Celtic Group Hostels
19 April 2018
View More