Trinity College guided walking tour of campus & Book of Kells visit - Dublin
Overview
The Authenticitiy Tours "Trinity Tour" is a student-led guided walking tour of Trinity College Dublin, that gives your group an authentic and living experience of Ireland's oldest University. Founded in 1592 by Queen Elizabeth I, Trinity College Dublin is considered to be one of the world's most beautiful university campuses.
The guided tour of the College lasts 35 minutes, encompasses the four major historic squares of the College, provides an insight into the history of the College, its buildings, its historic context and throws light on Ireland's past, present and future through the story of an institution that has done much to shape it. The guided tour gives an introduction to the book of Kells. It also sets in context the College's Old Library and its Long Room, which houses 200,000 of the College's vast collection of books.
The tour concludes at the main entrance to the Book of Kells and groups proceed to a self guided tour of the Book of Kells & Old Library.
Please note the new rules of admission for groups entering the Trinity College grounds.
All groups must enter via the entrance on Nassau Street.
Only groups who will or have purchased a Book of Kells ticket may remain on the grounds.
Group tours of the campus may only be conducted by the official provider Authenticity Tours Ltd.
Security personnel will conduct patrols on campus to ensure no groups are carrying out tours unofficially.
Groups will be asked to leave campus if they have not purchased tickets to the Book of Kells.
Photo Gallery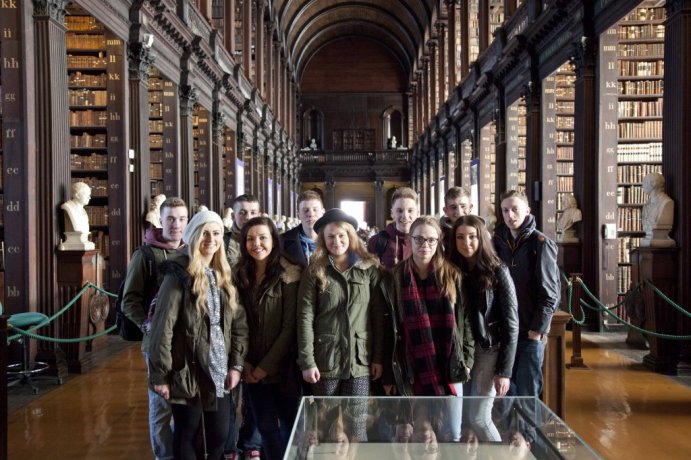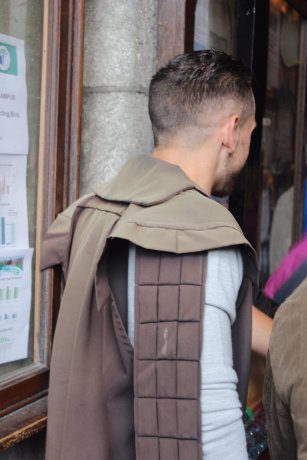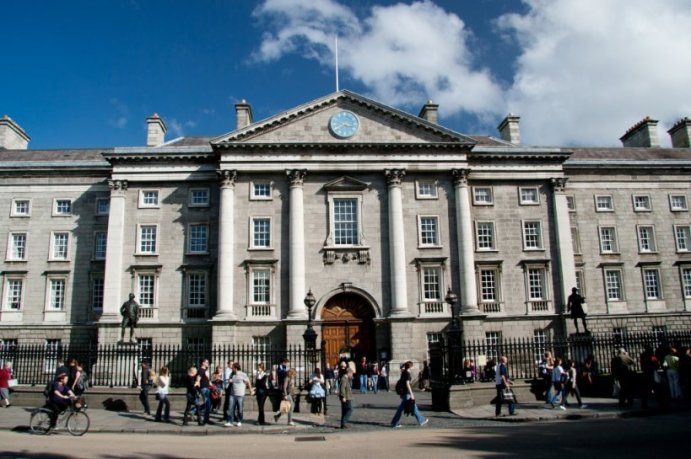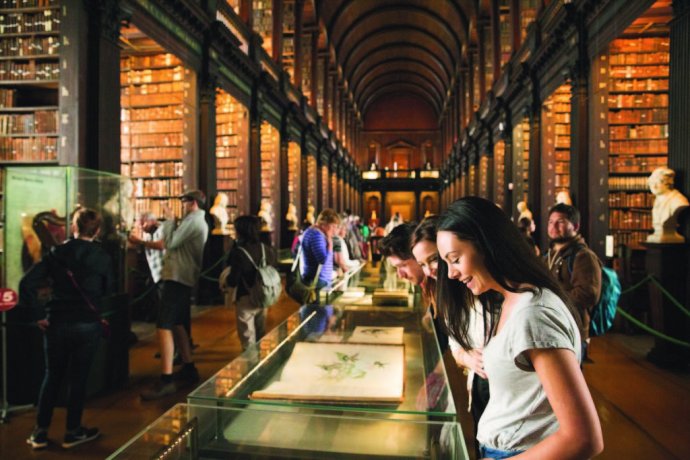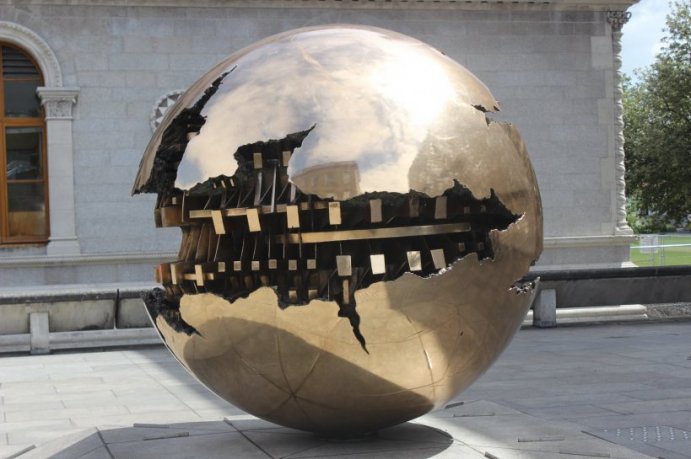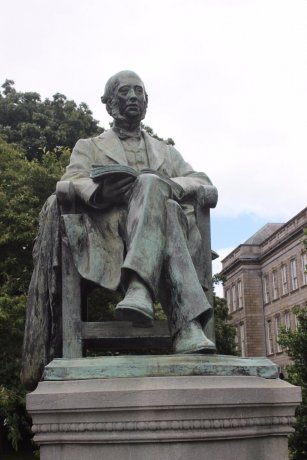 Useful Information
Running Times
Several tours daily. All tours are guided in English and include the entrance to the Old Library and the Book of Kells.
Tours are within the following hours:
Monday – Saturday: 09.30 – 17.00 hrs
Sunday: May – September: 09.30 – 16.30 hrs
Sunday: October – April: 12.00 – 16.30 hrs
Tour Duration
Approximately 35 minutes for the guided tour, plus 60 minutes for the visit to the Book of Kells.
Meeting Point
Tour desk at the front arch of Trinity College – groups meet an " Authenticity Tour" Guide. He/She will have ID as such.
Location
Inspiration
What to do on your group trip
Why choose CGH?
Great Central Hostels
Choose from the top hostels in Ireland situated in ideal locations for group tours (2,500 hostel beds).
Unique Experiences
Book airport transfers, tours, attractions, meals plus lots more to make your group trip memorable & unique.
Local Expertise
Benefit from our 26 years' experience in handling over 800 groups to Ireland per year (30,000 students).