Tour Operators - How to work with Celtic Group Hostels
Overview
Your " One-stop shop" partner for youth & student group travel to Ireland
Founded in 1994, Celtic Group Hostels have over 26 years' experience of working with a large portfolio of International tour operators and travel agents. We are group booking specialists providing ground handling services and the best hostels accommodation in Ireland for our clients' requirements.
If you send group tours to Ireland or are planning to in the future, then Celtic Group Hostels is the partner you have been looking for. We make it as easy as possible for group tour organisers to plan their trips to Ireland. You will receive excellent customer service in the qualified hands of our central reservations office based in Dublin. Our dedicated team of professionals will process and operate all aspects of your group tour bookings.

Our repeat group booking levels are amongst the highest in the market with hundreds of groups and thousands of students rebooking every year. We take care of the hard work saving our partners time and money.
Since our establishment, we co-operate with the leading youth & student group tour operators for their group requests in Ireland and would be happy to provide you with any clients reference that you require regarding working with us.
Contact us to discuss your requirements or find out more about our services below.
Sign up to work with us
Sign up to work with us and you will get :
Discounted trade group rates
Complete ground handling services guides
Health & safety information for risk assessments
Access to our dedicated agents portal to manage your bookings ( coming soon)
Everything you need to make it easy for you to book with us. Contact us now!
Why Us

28 years experience in group bookings management and itinerary planning.

Provides the top hostels in ideal locations for group tours in Ireland.

Volume Provider: partners with hostels offering over 2,500 hostel beds in Ireland.

Expert knowledge of Ireland & 55 years combined experience in one group team.

800 group bookings & itineraries per year. 30,000 students annually.

Back up & support: 24 hours emergency contact and support for your group in Ireland.
At a glance

How to book
Enquiry - Email us your enquiry with "tour operator enquiry" in the subject line or complete our group booking form on the groups page.
Group quotation 48 hour turn around - We will reply to your enquiry within 48 hours.
Detailed written quotation provided - We will send you a detailed quotation in writing - including rooming breakdown availability / pricing / special offers if applicable, etc. Each quotation will have its own unique reference number - please use this reference in all correspondance with us.
Provisional bookings - We can make a provisional booking for your group in order to guarantee the availability if you require. This will allow you time to source flights, etc.
Confirmed bookings - If you confirm a booking with us, we will send you a confirmation containing your booking reference and payment details. An invoice totalling all costs, deposit due dates, etc, will also be sent to you for your records.
Check up - We will touch base with you several weeks prior to your groups arrival to check to see if you need any other services booked.
Amendments / changes - You can amend the rooming on group bookings as required to match the groups breakdown (subject to availability)
Additional services and activities - We can book a full range of additional services for your group - airport transfers, meals, tours, attractions, Irish experiences, etc. Just tell us what you need. To get ideas check out our activities & tours section here.
Group's final details - A group's name list and estimated time of arrival are required 4 weeks prior to arrival date.
Booking summary - Prior to your group's arrival we will send you a booking summary as an overview of all services booked with us for your group and vouchers for the revelant services booked.
If you do not have a specific group request and would like to receive our tour operator group rates - please contact us!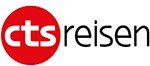 Testimonials
We co-operate with a large portfolio of tour operators from all over the world regarding their group hostel and ground handling service requirements in Ireland. We understand that each market has its own characteristics and we work with our partners to ensure the best products and service for their groups. Our repeat booking levels are among the highest in the market.

Don't just take our word for it – here is what some of our tour operator / travel trade partners have to say about us:
James Kennedy , UK
Managing Director, Sweet Chariot Sport Tours & Tournaments
Celtic Group Hostels have everything a group organiser is looking for re their hostel requirements – amazing city centre locations, excellent facilities and incredible rates! They have been our partner in Ireland for our sports groups for the last 20 years and their service is second-to-none!
Christian Skadkjær, Denmark
Co-owner, AlfA Travel
The best agent anyone could ever wish for. They always provide the best service and do their utmost to meet the demands of our clients.
They offer nice accommodation, great program and are back with answers very quickly.
Miriam Nisan, UK
Hotels Reservations Manager, Halsbury Travel
We've worked together with Celtic Group Hostels for a number of years. The team are all highly efficient, knowledgeable and friendly! Groups are always satisfied with the services provided during their tours and leave positive feedback!
Theresa Mechow, Germany
Sales & Contract Manager – CTS Gruppen- und Studienreisen GmbH
We have been working with our valued partner Celtic Group Hostels for over many years. They have contributed massively to our growing business to Ireland with their great hostels, great staff, brilliant service, excellent value for money and top client testimonials. For us, Celtic Group Hostels is our number 1 partner in Ireland!
Sybille Cros, France
Groups Department - Gaeland Aisling
We have been working with Celtic Group Hostels for many years, the team is very efficient and reactive. Our collaboration has always been fully satisfactory !