From ancient Celts and Vikings to Norman invaders, times of Famine and Irish independence, Ireland Is just packed with history to discover with your group in our ultimate bucket list on Irish history. The sheer number of historical sites and attractions in Ireland is breathtaking, so to give you a bit of orientation, we've compiled our top 14 historical activities here!
1 – Dublinia, Dublin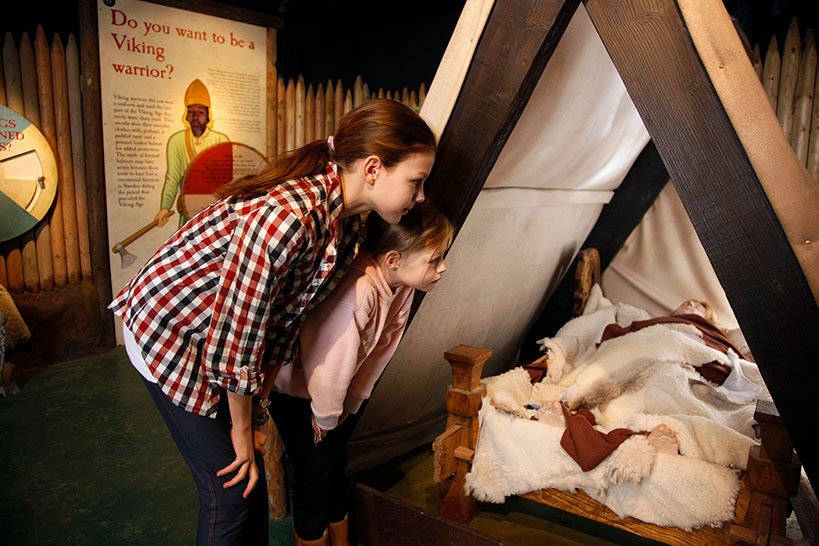 The shores of northern Europe were the target of Viking raiders for centuries and Ireland is no exception. Your group can relive these times from the early Middle Ages and more at Dublinia – The Viking World. There, your group will not only learn how invaders from Scandinavia influenced Ireland but also how Medieval Dublin continued to develop long after they left. Visit the History Hunters exhibition and learn about the methods Archaeology uses to collect all the facts you have just learned. You can then finish your tour at St Michael's Tower and enjoy a great view of Dublin.
For an even more comprehensive view at Dublin's medieval history, let Celtic Group Hostels book a combined package of Dublinia and Christchurch Cathedral for your group. There you can immerse yourself into the long history of religion in Ireland and visit the crypts below, which contain many treasures of Christchurch's past.
2 - 1916 Rebellion Walking Tour, Dublin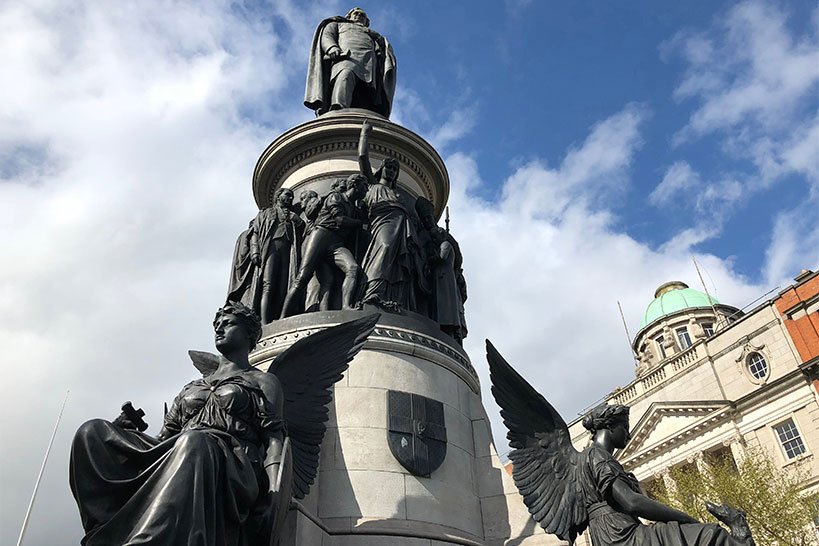 The Easter Rising of 1916 is regarded as one of the most crucial events of modern Irish history and played an important role in the country's eventual independence in 1921. On the 1916 Rebellion Walking Tour with Lorcan Collins, your group will get to relive these events, which took place in Dublin just a little over 100 years ago. You will visit crucial sites, receive explanations on many of the monuments on O'Connell Street and feel completely immersed into the rising, thanks to Lorcan and his team of amazing storytellers.
This is an absolute must-do for groups interested in Irish history. And here's our Celtic Group Hostels Top Tip: student groups wanting to prepare for their trip can do so by watching movies like 'Michael Collins' (1996) or 'The Wind that Shakes the Barley' (2006). This will make visiting the historical sights even more exciting!
3 - GPO Witness History Exhibition, Dublin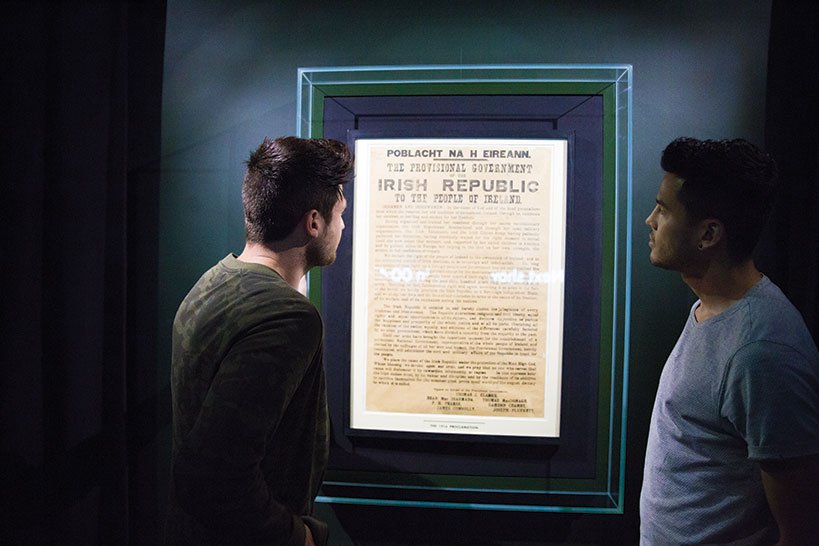 Continue your group's journey to 1916 at the sight of the insurgents' headquarters: the General Post Office on O'Connell Street! After taking in the architecture of the façade and the main hall, where a post office is located, venture downstairs to the GPO Witness History exhibition. Aside from replica uniforms and guns, authentic documents and other items on display, you will find a short movie on the events of the Easter Rising, retelling the event in 17 action-packed minutes, with actors portraying key figures like Patrick Pearse or James Connolly. We highly recommend you plan in time to watch it during your visit – it's a key piece of the exhibition. You can even see an original copy of the declaration of the Republic on display here!
For the ultimate 1916 history day - our top tip is to combine the 1916 Rebellion Walking Tour and this visit.
4 - Dublin Castle, Dublin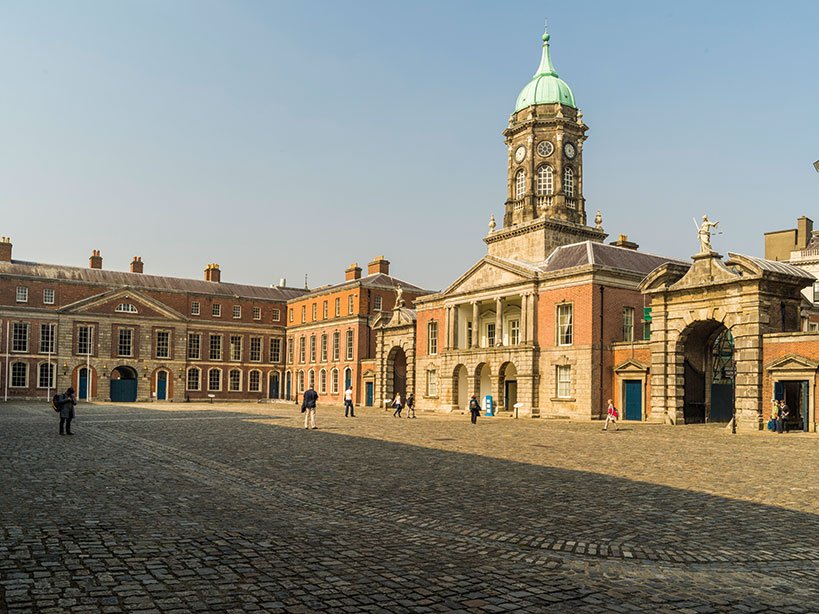 Centrally located in the city, Dublin Castle has seen many different times: originally built by the Normans in the 13th century, it burned down once, was rebuilt in Georgian style, served as fortress, a government building, a courthouse and finally came into its current role: aside from the occasional state banquet, it can be explored by tourists. We recommend booking a guided visit for your group, which will explain the long and fascinating history of this castle and visit the Chapel Royal, the State Apartments and a Viking Excavation Site with you. After your tour, don't forget to visit the Dubhlinn Garden at the backside of the castle – it's one of the calmest places in the city centre.
5 – EPIC – The Irish Emigration Museum, Dublin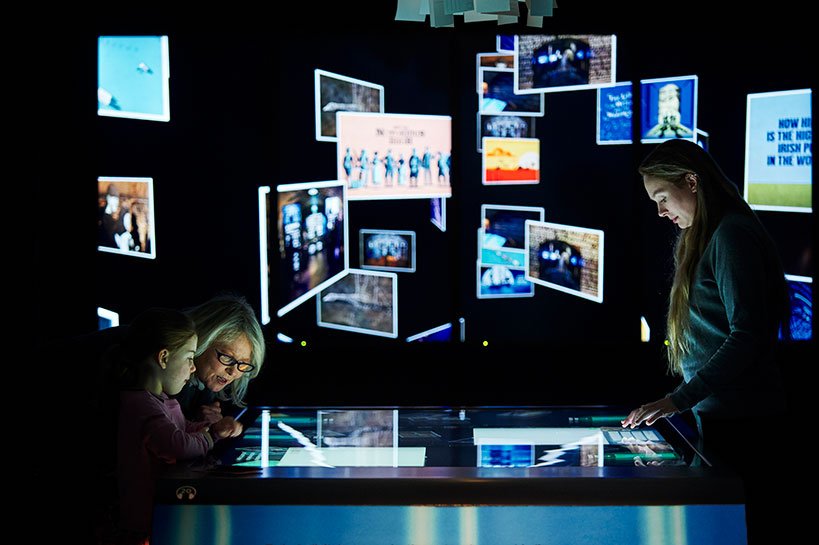 Millions of Irishmen have left the island in the past, fleeing famine and oppression. To learn why they left, where they went and what they and their descendants went on to achieve, visit EPIC – the Irish Emigration Museum with your group. This interactive exhibition is one of Dublin's newest great attractions and immerses visitors into the diverse paths of the Irish diaspora with touchscreens and audio-visual presentations. Your group will be surprised at the creative ways history comes to life here! Personalities from sports, music, art, politics, fashion, science, literature and more are all represented. End your tour by sending a personalised greeting e-card home. You also have the option to book a guided visit for your group to take them through the exhibition and make sure they don't miss anything.
Our top tip is to take advantage of the museum's location and let us combine your visit with a tour of the Jeanie Johnston Tallship and Famine Museum – more about it below.
6 - Jeanie Johnston Tallship and Famine Museum, Dublin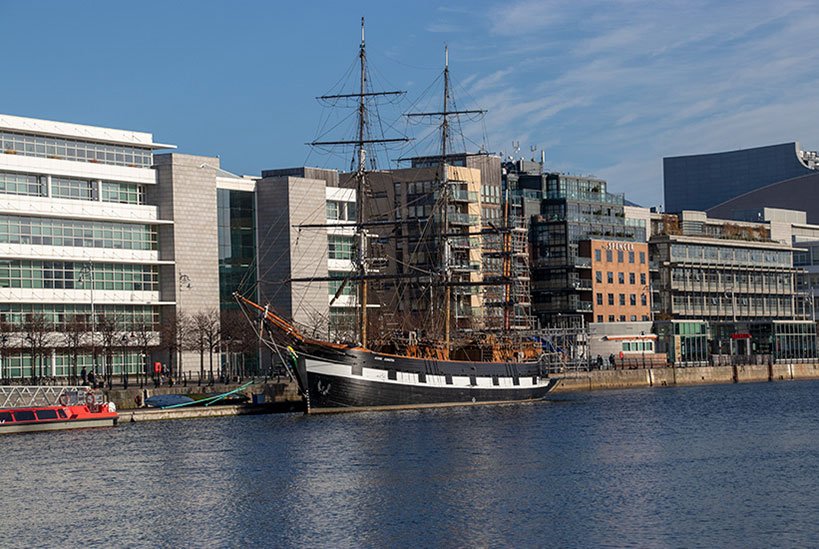 The Jeanie Johnston was a sailing ship, which took Irish emigrants from Dublin to Quebec during the time of the famine. Today's Jeanie Johnston is a to-scale replica of the original and houses an informative museum on the reasons people fled and the travelling conditions on famine ships. Records from the original Jeanie have allowed the museum team to show the fates of many individual passengers, some of which are sad, some uplifting. Their fantastic tour guides will provide you with a story you will remember for a long time.
For an excellent history day on Irish emigrants, we recommend also booking EPIC – the Irish Emigration Museum, which is right nearby, as well. You can read more about it above.
7 – The Hill of Tara, Co. Meath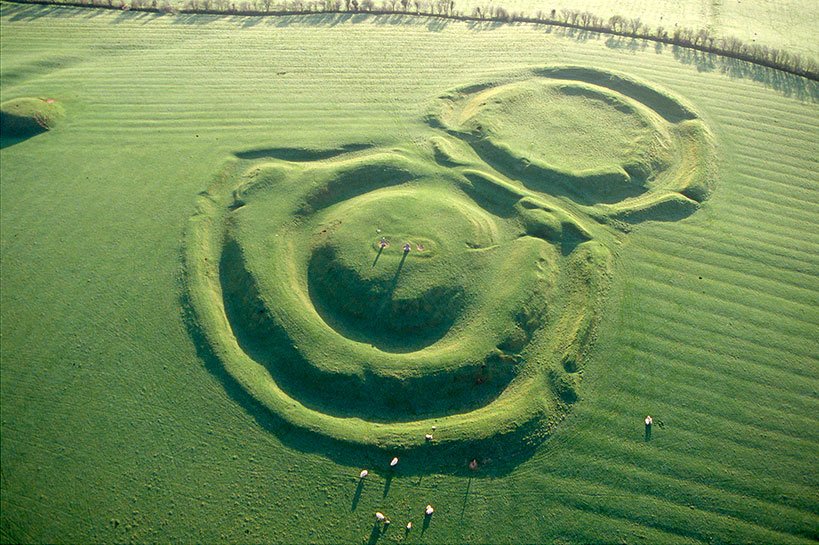 The Hill of Tara is one of Ireland's most important archaeological sites from Celtic times. The High King of Ireland held court on this hill, which allowed for great views of the surrounding area, making Tara an important political and religious site in the centre of Ireland. The oldest building at the site, a passage tomb, goes back to the Neolithic period 5,000 years ago, indicating that Tara's importance goes back long before Christianity ever arrived on Irish shores.
Take the hassle of getting to the Hill of Tara with your group and let us book a private coach – you can then use it to explore Ireland's Ancient East even further and visit sites such as Loughcrew.
Sites such as the Hill of Tara and Loughcrew are some of the best spots to take stunning pictures and enjoy the lush landscape that the Irish countryside has to offer. If your group would like to explore other spectacular natural sights, take a look at
Visit Ireland's 12 Top Sites for Geography & Nature Groups
8 – Loughcrew, Co. Meath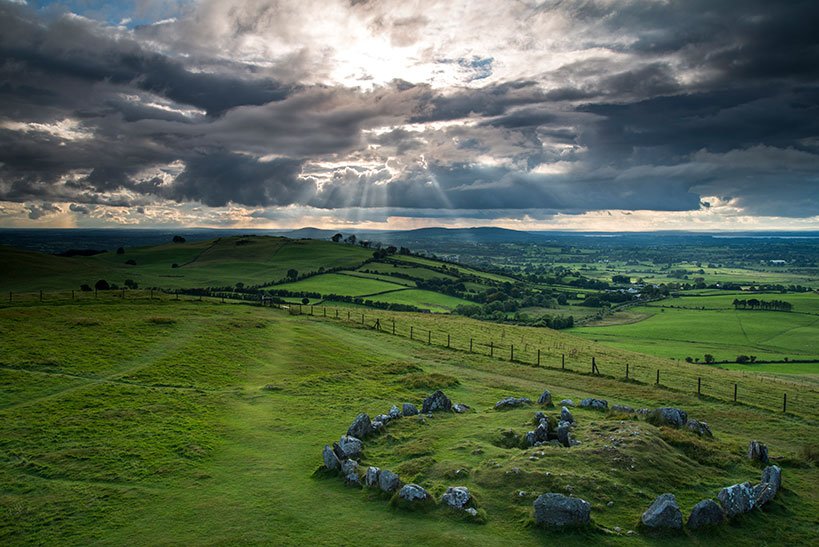 The megalithic burial grounds at Loughcrew in Ireland's Ancient East date back to around 3,500 BC and form the largest complex of passage tombs in Ireland. The cairns are divided into two major cairns, one to the East, one to the West. Of special note are the rock carvings on the tomb walls, which give a small glimpse into the culture of the people who buried their dead here thousands of years ago. Enjoy the fantastic views of the green hills of Co. Meath while your group is here – it is said that one can see 18 of the 32 counties on the island from the top of the hill!
Ireland's Ancient East has such an incredible amount of historical sights to discover, it's easy to feel overwhelmed. So why not book a day trip with us which includes some of the best sights in the Boyne Valley, including Loughcrew?
9 - Titanic Belfast, Belfast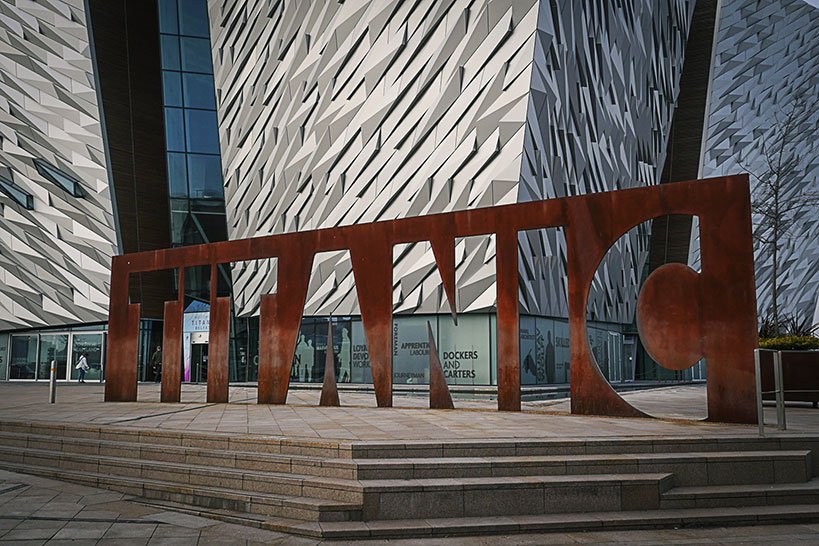 Located on the former Harland & Wolff shipyard in Belfast's Titanic Quarter, Titanic Belfast tells the story of the famous liner which was built right at this shipyard, which used to be the biggest in the world. The design of the building is reminiscent of three ship's bows fused together at the back. On the guided tour through the galleries, your group will learn about how the Titanic was built and launched, how it fared on his maiden voyage and how it eventually sank. The tour ends with exhibitions on the myths and legends surrounding the ship and on its wreck, which lies approximately 3,700m below the North Atlantic Ocean. Titanic Belfast was the recipient of the "World's Leading Tourist Attraction" at the World Travel Awards 2016 – it's a must-see attraction for anyone visiting Belfast. As Titanic Belfast is extremely popular, we recommend you have us book it for your group as early as possible to avoid disappointment.
Is your group not based in Belfast? Then do as many of our groups do and make it a day trip. Take the hassle out of booking your trip and let CGH organise a coach for you.
10 - Rock of Cashel, Co. Tipperary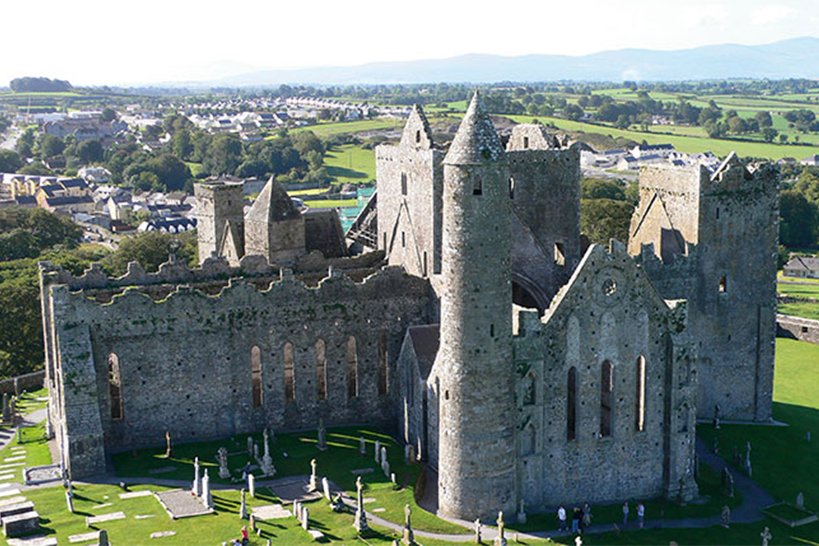 Hardly a monument has seen so much of Irish history as the Rock of Cashel – and that's not only because it offers one of the nicest views in all of Ireland from its plateau. From being the seat of ancient kings to the location of a monastic site, much has happened here. From the 12th century round tower to the 15th-century castle, the buildings of the Rock of Cashel are as diverse as its history. Take a guided tour with your group and discover the secrets hidden at this ancient place!
For a truly comprehensive experience, why not let us book a day trip to the Rock of Cashel that continues on to Cork and Blarney Castle? That way, your group gets a fantastic overview of some the best historical attractions in Ireland's south.
11 – Glasnevin Cemetery, Dublin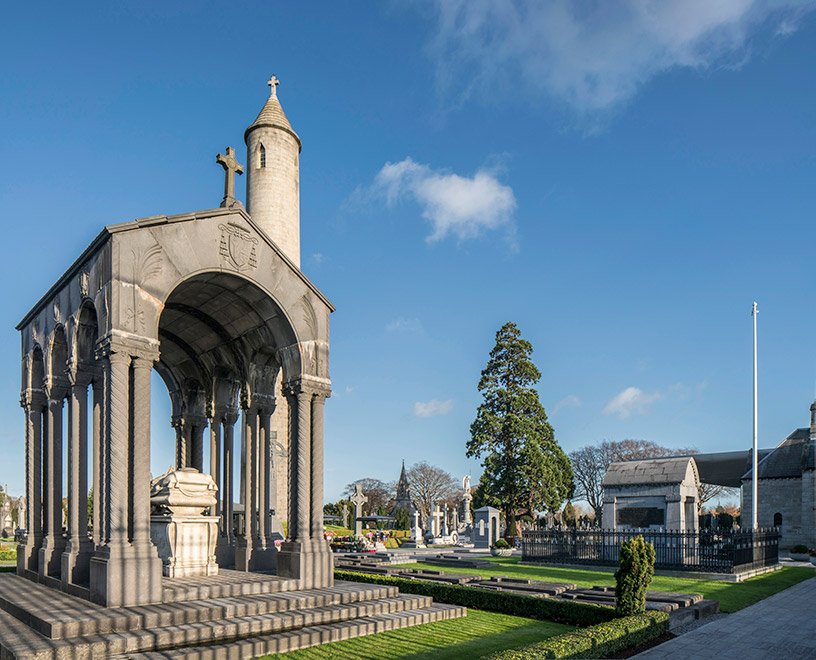 One of Ireland's most famous and historically significant resting grounds is Glasnevin Cemetery in Dublin. Several notable figures from Irish history are buried here, such as Éamon de Valera, Michael Collins or Daniel O'Connell, whose crypt is located below the prominent round tower, which can be climbed to enjoy a great view over the serene cemetery. O'Connell was instrumental in the opening of the cemetery, which was the first to allow both Protestants and Catholics full burial services since the Reformation.
12 - Kilmainham Gaol, Dublin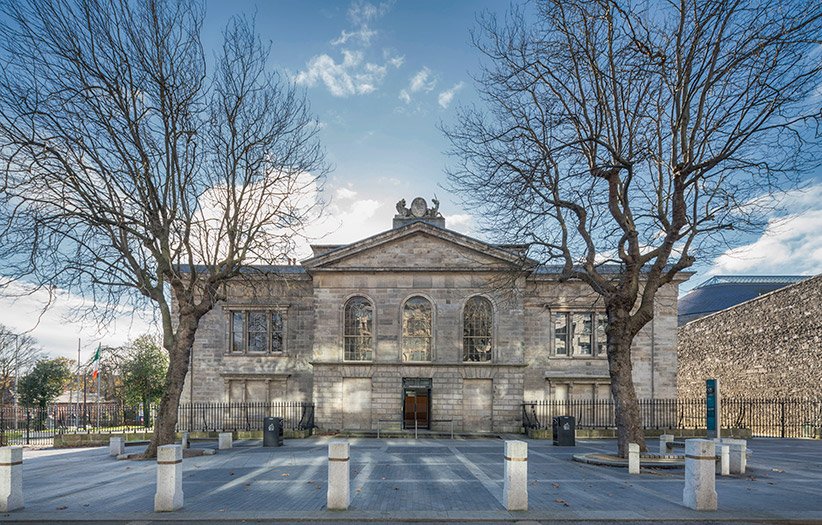 Kilmainham Gaol in Dublin, which is pronounced just like "jail", is probably most famous for its role in the Easter Rising: here, its leaders were imprisoned, many of whom were executed. But the prison's history goes back much longer. Built in 1796, it held ordinary prisoners for the longest part of its existence. After Irish independence was achieved, it fell in disrepair, until renovations started in 1960 to turn the gaol into a monument to its long list of political prisoners. Today, it houses one of Dublin's most interesting exhibitions on the who's who of Irish nationalists.
As one of Dublin's most popular attractions by far, Kilmainham Gaol is difficult to book for groups. But don't worry, we have a top tip for you: simply book your tickets separately online – in this way, your visit will be much easier to get at your desired time. Still, booking as early as possible is very important to get your chance to visit.
13 - Croke Park Stadium, Dublin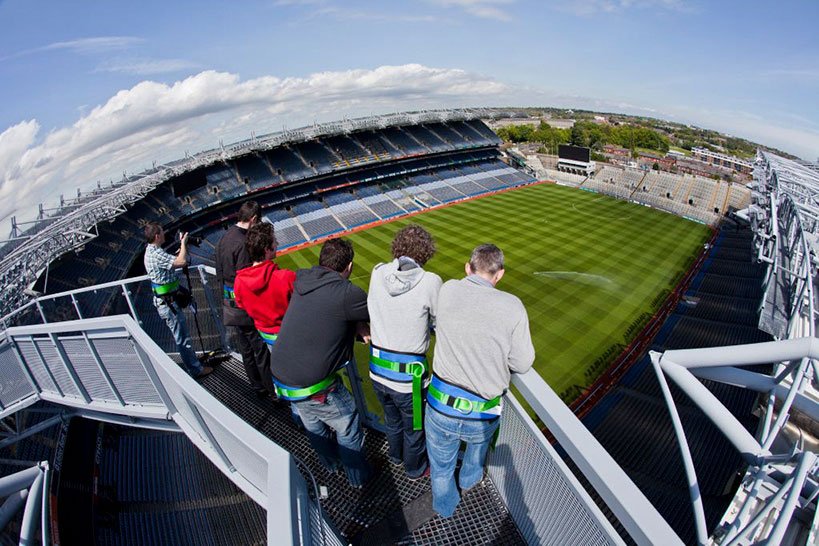 In Ireland, our national sports of Gaelic Football, Handball and Hurling are very dear to us. As they were forbidden for a long time, we've even built Europe's third largest stadium to celebrate their resurgence: Croke Park Stadium. You can visit the stadium with your group and enjoy a tour of its grounds and the GAA Museum, where you will learn all about the Gaelic Athletic Association, including its stars and history. Don't miss out on this important part of Irish history – for a time, our national sports were integral to keeping the Irish identity alive!
14 - Little Museum of Dublin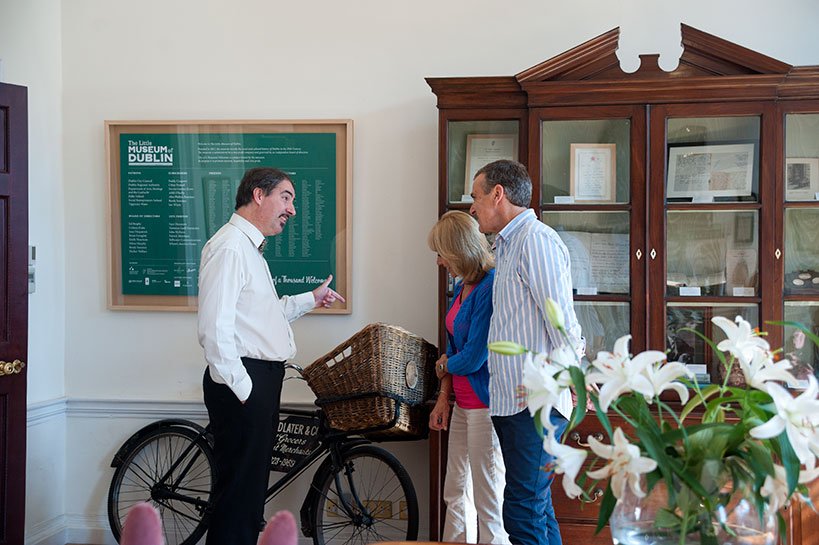 Rated as "Dublin's Best Museum" by the Irish Times for a reason, the Little Museum of Dublin is one of the city's most popular treasures. There are numerous different exhibitions to see, both permanent and temporary, including topics such as the history of the Irish Times or the personal history of Lord Mayor Alfie Byrne. A visit to the Little Museum of Dublin will give your group an insight into this city's history that is defined by its unique personalities. It is best enjoyed by joining one of the guided tours, which are performed by passionate Dubliners.
If your group is taking a city tour with the DoDublin Hop On / Hop Off Tour, entrance to the Little Museum is included in your ticket, so don't hesitate to pay it a visit.
It's no matter if your group is on a 3, 5, or 7-day trip to Ireland, there is a large variety of historical activities to add to your itinerary - you have only seen some of our favourites so far. If you're still in the early stages of your planning, you can have a look at our hostels with locations all over Ireland as well. Have you already decided what you want to see and do? Then simply click here to book your group trip to Ireland now!