While we here in Ireland have some great tourist attractions, some of which have even won the titles of "Best in Europe" and "Best in the World" at the World Travel Awards, balancing entertainment and budget of your group trip can often be a challenge. Groups mindful of their budget should take the opportunity to check out these free-of-charge attractions, which often get their funding and maintenance from the state and the EU.
1 - Walk in the Park – Phoenix Park & St Stephen's Green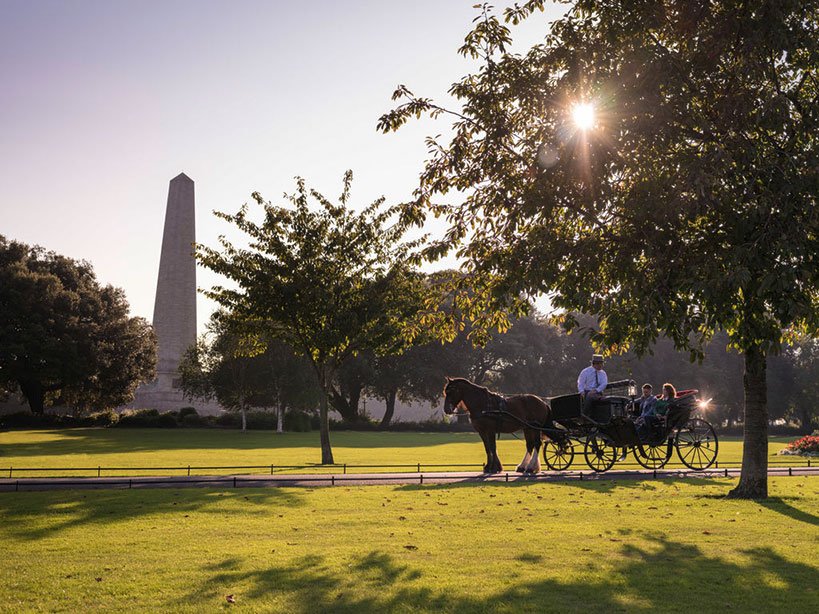 If your group is spending most of their stay in Dublin, but still wants to see some nature, we've got a solution: visit Phoenix Park, one of the largest enclosed public parks in Europe. Home to the Zoological Garden, Victorian flower gardens, the official residence of the president on Ireland and a herd of deer, the park features many routes for running and cycling and is easily reachable by public transport. The English name is derived from the Irish fionn uisce, which means "clear water".
There's also St Stephen's Green right past Grafton Street, Dublin's top shopping district. It's the perfect place to enjoy a packed lunch by the lake or to admire the statues and memorials in the park on a stroll.
2 - Chester Beatty Library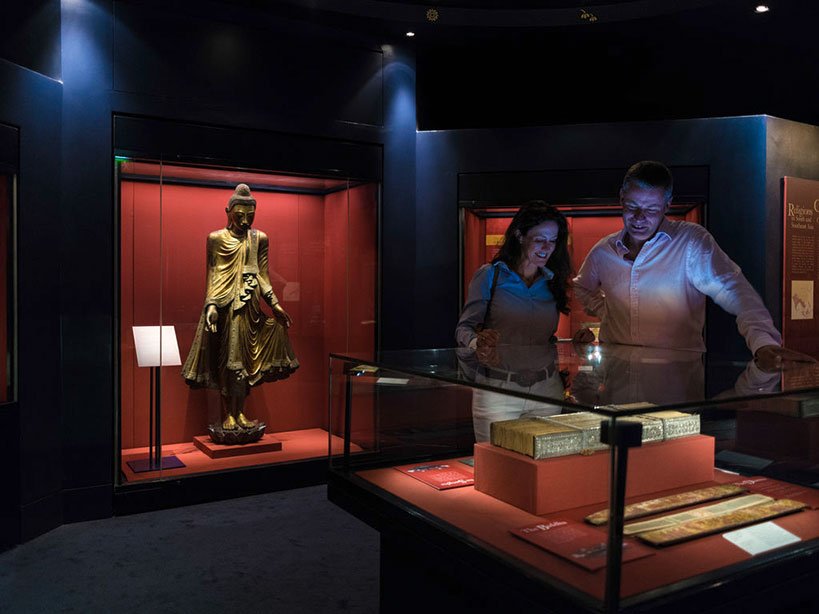 Established by Sir Alfred Chester Beatty in 1950, this library houses his vast collection of manuscripts, prints, icons, miniatures, paintings, early printed books and artefacts from all over the world. It is one of Ireland's greatest national cultural institutions, as it attempts to bring the world's many cultures closer to both Irish locals and tourists who visit the library. Manuscripts at the Chester Beatty Library are also open to scholars for research purposes, while other visitors can enjoy the different exhibitions.
3 - National Museum of Ireland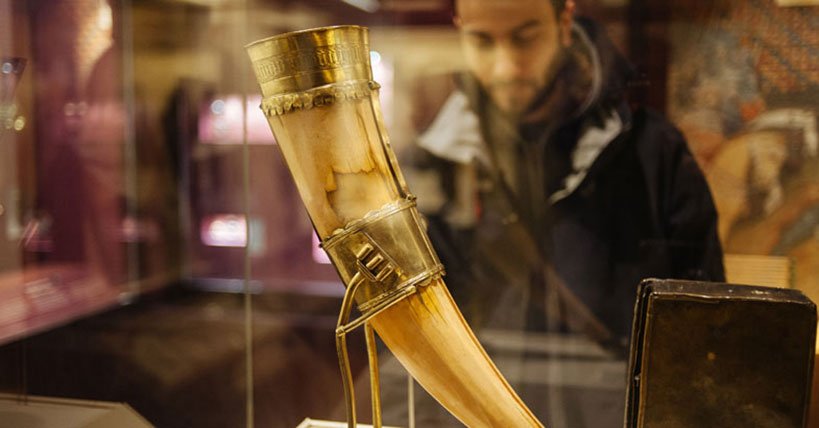 The National Museum of Ireland is an institution which maintains different exhibitions focussed on specific topics, with three branches in Dublin and one in County Mayo. While the archaeology building exhibits treasures from medieval and prehistoric Ireland, the Decorative Art and History Collection, kept at Collins Barracks, has displays of furniture, silver, ceramics and glassware, as well as examples of folk life and costume, money and weapons.
Biology and anatomy is explored at the Natural History Museum. Its collection of specimens from around the world, as well as its architecture, has changed little since the Victorian time, which makes the experience very unique, almost like a window into the scientific environment from back then. It has thus been described as a "museum of a museum".
The most recent part of the museum to be added is the Museum of Country Life outside Turlough Village in County Mayo. It is focused on rural Irish country life from the mid-19th to the mid-20th century, with displays on the home, the natural environment, communities and forces for change.
4 – A Day on the Beach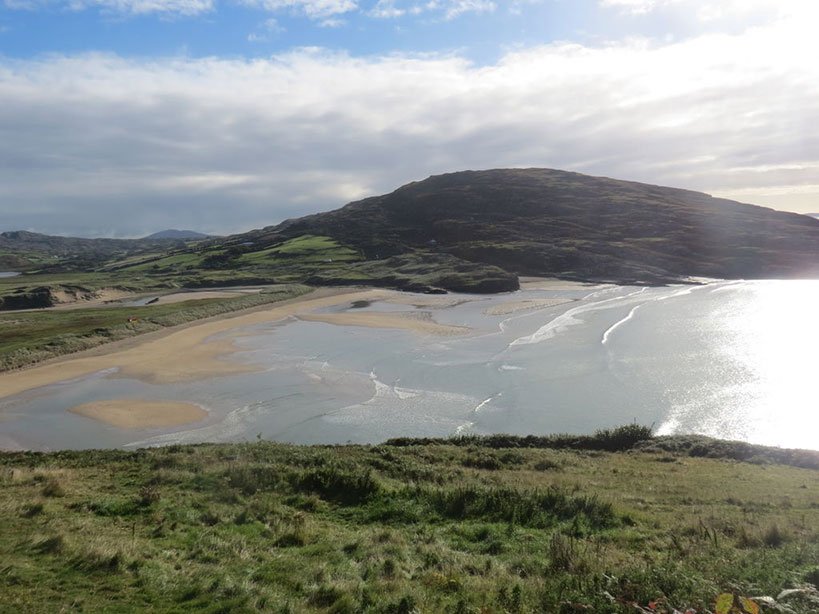 If your group is visiting Ireland in the warmer months of the year, definitely use the chance to get some wind in your hair and sand between your toes, as Ireland has some stunning beaches to offer! Near Dublin and its suburbs, there are numerous beaches to see – Sandymount and Dalkey or even Bettystown for a longer trip might be good places to look into. Ireland has so much coastline, it would be impossible to list all the good ones, but some more highlights are Fanore Beach in Co. Clare, Salthill Beach in Galway and Barleycove Beach in Cork. Just don't forget to bring your trunks and towels!
5 - Wicklow Mountains Hiking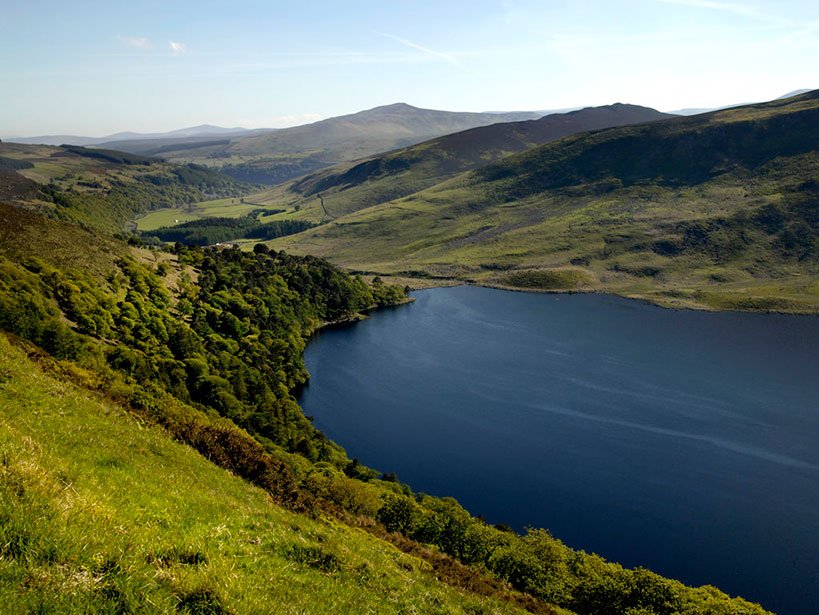 Take advantage of Ireland's stunning nature and take your group on a hike out in the countryside. For Dublin-based groups, the Wicklow Mountains just south of the city are a perfect mix between accessibility and adventure. The two most popular routes your group can take are the Avonmore Way Walk and the Wicklow Way. While the former takes hikers past the gorgeous Avonmore Lake and is fairly flat and easy, the latter is a mountain trail winding all the way up to Wicklow's highest point at 2,000 metres, so it is not as beginner-friendly.
6 - National Botanic Gardens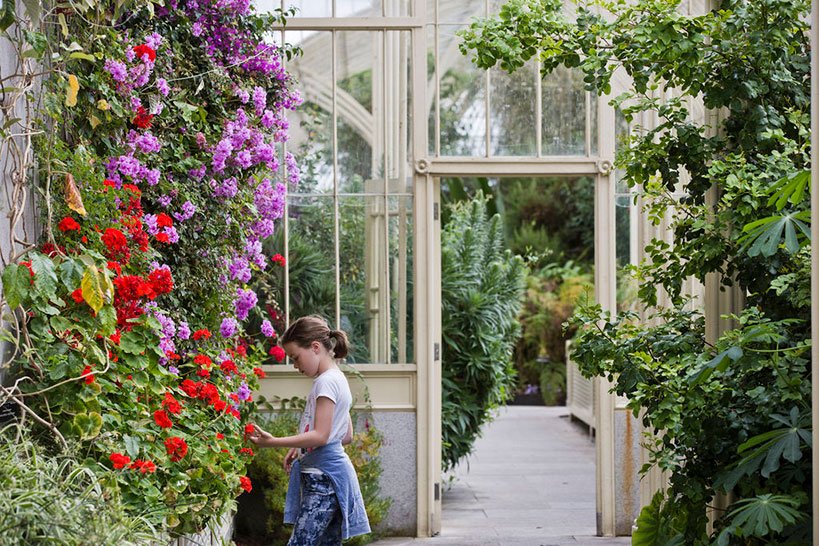 Noted for its plant collection of over 15,000 species, the National Botanic Gardens at Glasnevin are a delight for all groups interested in nature and research on it. Next to Turner Curvilinear Range and the Great Palm House, two glasshouses and recipients of the Europa Nostra Award for excellence in conservation architecture, the gardens feature a rose garden, rock garden, alpine yard and many more features. Of special note are the over 300 endangered plant species from around the world which are kept here, including 6 species already extinct in the wild. On Sundays, you can catch a free guided tour at 12.00 noon and 2.30pm!
7 - National Design & Craft Gallery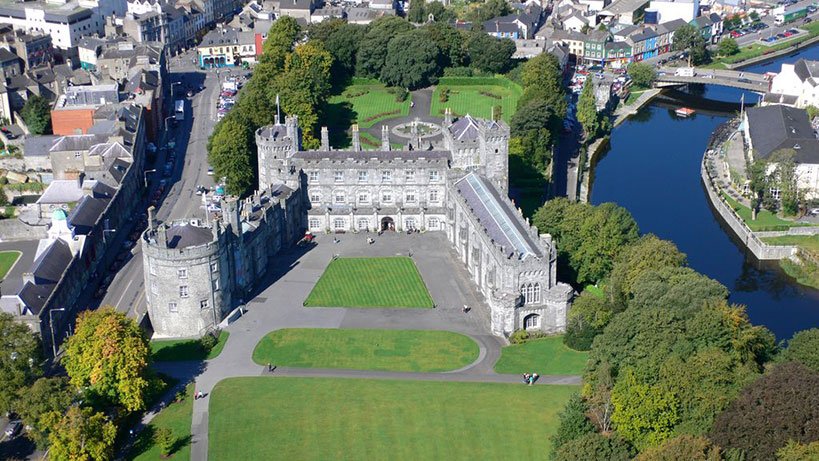 Ireland's leading centre for contemporary craft and design, the National Design & Craft Gallery in Kilkenny features both National and International Artists and strives to develop an understanding of traditional roots of Irish crafts and its future. During each exhibition, the centre holds workshops, talks, family days and guided tours for groups focussed on the current topic. Special events to meet the makers are also held on a regular basis. The gallery is located directly across from Kilkenny Castle and can easily be combined with a walking tour of this charming city.
8 - Crawford Art Gallery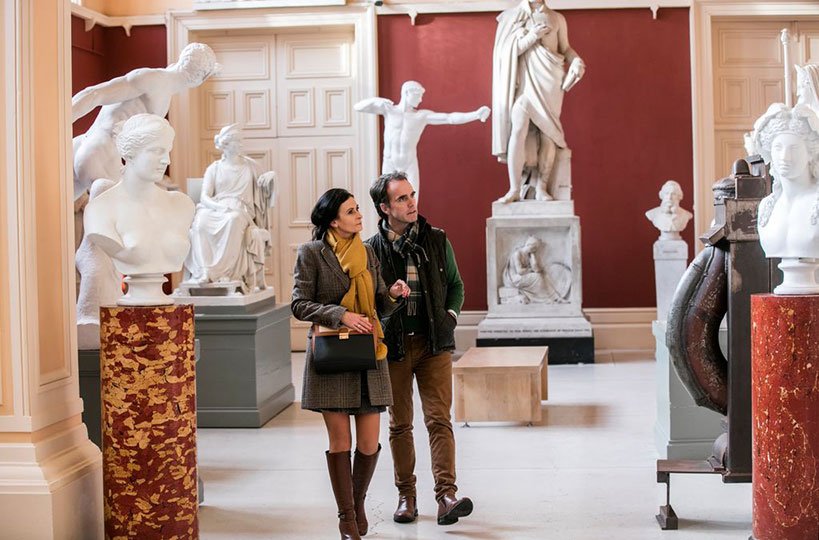 Dedicated to both historic and contemporary visual art, Crawford Art Gallery is one of Cork's prime venues for art experts and enthusiast alike. Its permanent collection consists of over 4,000 pieces from 18th century art to modern video installations. The centrepiece of the exhibition is a collection of Greek and Roman sculpture casts, brought to Cork from the Vatican Museum in Rome. Crawford Art Gallery also hosts lectures, education and outreach programmes, as well as free public tours on Saturdays.
9 - Science Gallery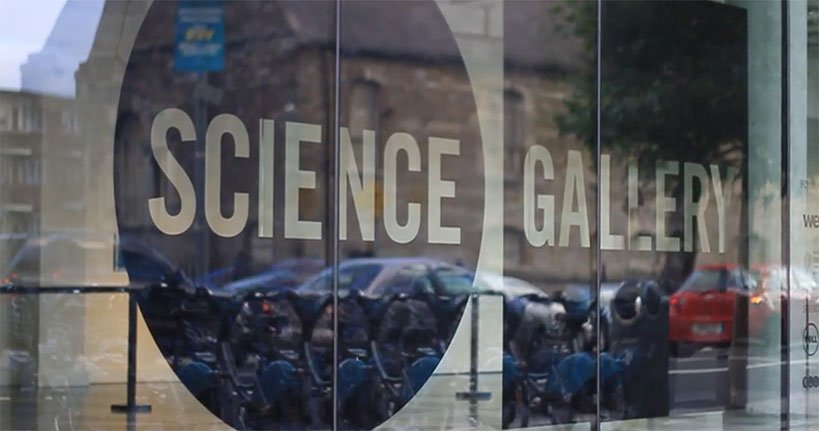 Unlike most galleries, Dublin's Science Gallery right across Trinity College doesn't have a permanent collection – instead, exhibitions are held all over the year. To avoid disappointment for your group, be sure to check online for exhibition dates and topics! The gallery combines science and art to create new experiences not found anywhere else and is very successful with this concept, reporting over 3 million visitors since its opening in 2008. In fact, the Dublin Science Gallery has pioneered an international network of science galleries, with venues in London, Melbourne, Bengaluru, Venice and Detroit!
10 – Skelligs Chocolate
One would expect to find an Irish chocolate factory in an industrial area or the suburbs of Dublin, but certainly not on the Ring of Kerry. Yet that is exactly where you can find Skelligs Chocolate Factory – a small company, producing its range of handmade chocolate at this new site, opened in 2012. Enjoy the view of their open plan chocolate production facility while you sample some of their handmade confectionery as well as the magnificent views of County Kerry and the Atlantic Ocean.
As you can see, Ireland has much to offer for smaller purses: from cultural experiences to great trips to nature, there is something for everyone here. To start booking your group trip to Ireland now, contact Celtic Group Hostels here. We can organise everything your group needs, from accommodation to activities and tours.
See More:
More Inspiration

Howth - A Coastal Day Trip From Dublin by DART
Team Celtic Group Hostels
15 May 2018

6 Of The Most Stunning Cathedrals In Ireland
Nicola Foley
20 July 2017

9 Tours in Ireland to Give Your Group a Local Experience
Nicola Foley
13 July 2017
View More