Play Ireland's National Sports With Your Group
Overview
Our top sports in Ireland are Gaelic Football, Hurling and Handball – very different to rugby and soccer and unique to Ireland. Our games are organised by the Gaelic Athletic Association (GAA). Many groups are interested in watching these games when they are in Dublin but our season doesn't always allow for this – so now we are bringing these famous sports to your group by private lesson so they can see what they are all about and learn the skills required and the rules.
With our partners, we offer groups the opportunity to visit a local GAA club and have them engage with a truly fantastic side of Irish sporting culture. They provide a great fun and very enjoyable session taking part in something uniquely Irish!
DUBLIN
There are 2 Dublin-based group packages available:
>BOOK Package 1: Gaelic Games Session
This covers 3 hours of activity, water served throughout, 3 sports of Hurling, Football and Handball, all equipment, facilities and a trainer provided.
>BOOK Package 2: Gaelic Games Session + Croke Park Stadium & GAA Museum Tour
​This involves a 3-hour activity session, plus a 1-hour Croke Park Museum Tour
Activities will be the same as Package 1. After a break, the group will go to Croke Park Stadium, the largest Gaelic Games stadium in Ireland, which is located a 15-minute walk from the activities location. At Croke Park, the group will take part in a stadium and museum tour.
GALWAY & CLARE
Not located in Dublin? No problem – we work with partners in Galway and Clare to allow groups staying in the West of Ireland to enjoy our National sports as well:
>BOOK Gaelic Games Session in Galway
>BOOK Gaelic Games Session in Clare

This includes 3 hours of introduction, physical demonstration and of course playing Gaelic Football on the field with your group. Both water and equipment are provided.
Is your group located somewhere else in Ireland but still wants to take part in our Gaelic Games? Contact us and we will gladly arrange a session tailored to your specific requirements.
Regarding the Gaelic Games lesson for groups, we get asked a lot of questions and below you can find the most important answers :
How does the games session work?
First, groups are introduced to our unique games that are Gaelic Football, Hurling and Handball. They are shown lots of video footage and the organisers talk with the group about what sports they play etc. The groups are then taught the three Irish sports.
The activities are great fun – each group has a 10:1 trainer ratio with them and after they are taught the basics of each sport, the organisers will play mini matches with the group.
Where is it based?
The session are run in a real Gaelic Clubs, In Dublin only a 20 minutes bus journey from the city centre. In Galway & Clare local GAA Clubs are used within convenient access of your accommodation.
What does the group need?
All they need are flat shoes, preferably runners, tracksuit/shorts. Please note that not all venues will have showering facilities.
How fit does the group need to be?
Don't worry, your group doesn't have to be very sporty. The Gaelic Games lesson is more about teamwork, having fun together and bonding. It's a great way to foster your group's team spirit!
Photo Gallery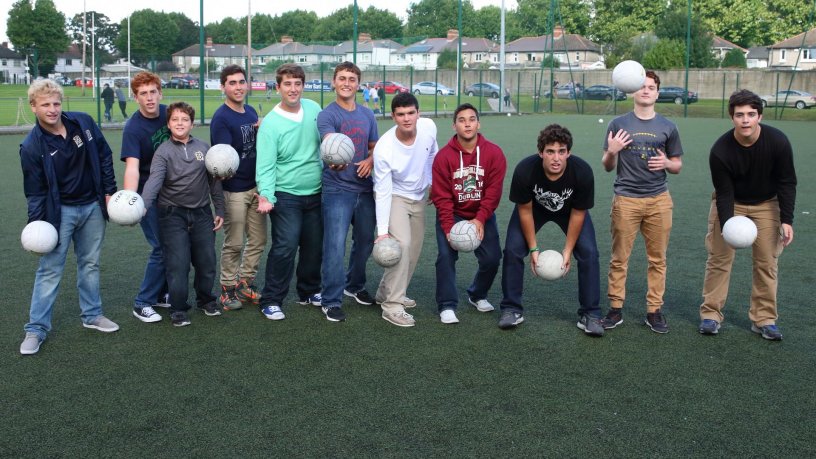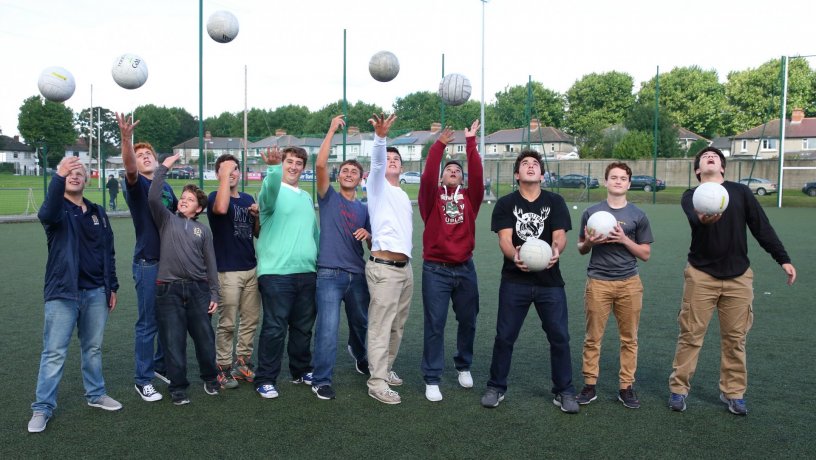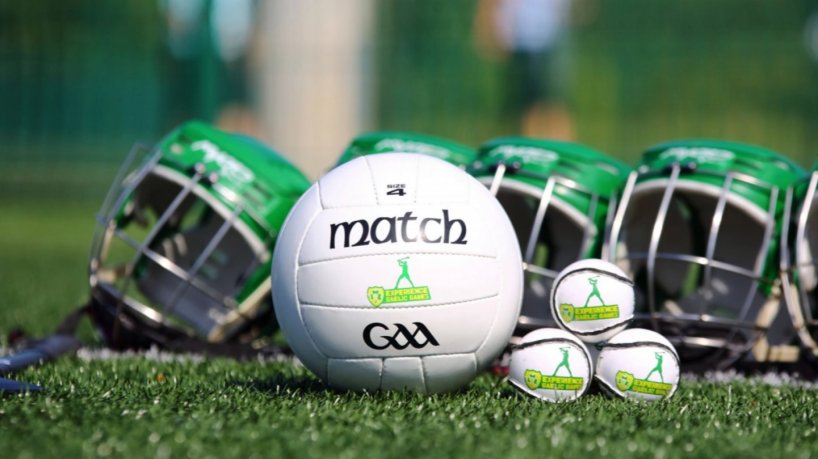 Useful Information
Running Times
All year
Notes for Group Leaders
Minimum 20 people for this activity
Duration of the Sessions
3 - 4 hours depending on package and location
Address
The session will take place at a GAA club nearby your group's accommodation
Inspiration
What to do on your group trip
Why choose CGH?
Great Central Hostels
Choose from the top hostels in Ireland situated in ideal locations for group tours (2,500 hostel beds).
Unique Experiences
Book airport transfers, tours, attractions, meals plus lots more to make your group trip memorable & unique.
Local Expertise
Benefit from our 29 years' experience in handling over 800 groups to Ireland per year (30,000 students).