Sport Activities & Gaelic Games Experience in Ireland
Let Your Group Play Ireland's National Sports

Get ready to immerse your group in Ireland's unique sporting culture! Experience the thrill of Gaelic Football, Hurling, and Handball, distinctive sports deeply rooted in Irish heritage and organised by the Gaelic Athletic Association (GAA). During this unforgettable experience, your group will visit a local GAA club and immerse themselves in the fantastic world of Irish sports, creating unforgettable memories and fostering a deeper connection with Irish tradition.
Don't miss this opportunity to engage your group in the vibrant world of Gaelic Games in Ireland!

Explore the packages available for your group here and book now:

Activities

Irish Culture

Sports

Top Picks

Visits Included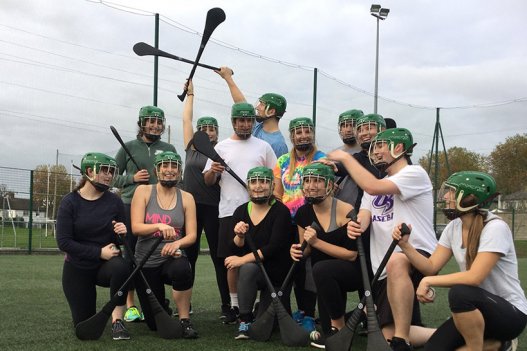 3



3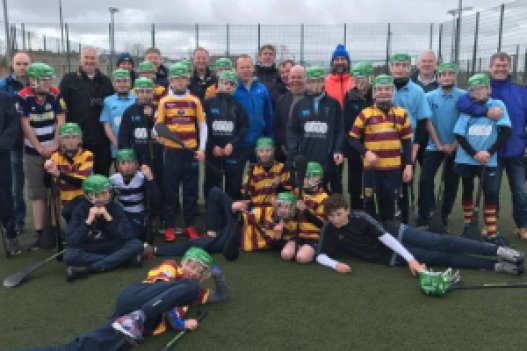 3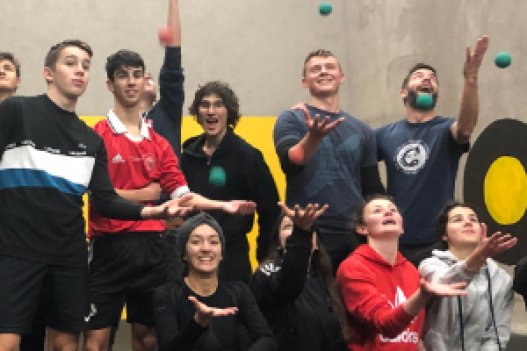 3





5

Highlights of a Gaelic Games session include:
Introduction: Explore Gaelic Football, Hurling, and Handball through engaging discussions and video footage.
Skill Development: Learn the fundamentals of each sport from expert trainers, ensuring acomprehensive understanding.
Fun-filled Activities: Engage in exciting mini-matches with a 10:1 trainer ratio, fostering teamwork and camaraderie.
Convenient Locations: Sessions held in real Gaelic Clubs near your accommodation; wear flatshoes and comfortable sportswear.
Suitable for All: Emphasis on teamwork, enjoyment, and bonding, welcoming participants of all athletic abilities.
Is your group located elsewhere in Ireland but still wants to participate in a Gaelic Games Session?
Contact us to arrange a session tailored to your specific requirements.
Regarding the Gaelic Games lesson for groups, we get asked a lot of questions and below you can find the most important answers:
How does the games session work?
First, groups are introduced to our unique games that are Gaelic Football, Hurling and Handball. They are shown lots of video footage and the organisers talk with the group about what sports they play etc. The groups are then taught the three Irish sports.
The activities are great fun – each group has a 10:1 trainer ratio with them and after they are taught the basics of each sport, the organisers will play mini matches with the group.
The session are run in a real Gaelic Clubs, In Dublin only a 20 minutes bus journey from the city centre. In Galway & Clare local GAA Clubs are used within convenient access of your accommodation.
What does the group need?
All they need are flat shoes, preferably runners, tracksuit/shorts. Please note that not all venues will have showering facilities.
How fit does the group need to be?
Don't worry, your group doesn't have to be very sporty. The Gaelic Games lesson is more about teamwork, having fun together and bonding. It's a great way to foster your group's team spirit!