Inis Oirr & Cliffs of Moher Cruise (The Doolin Ferry Company) in County Clare
Overview
Inis Oírr (Inisheer) is the smallest of the three Aran Islands. Its name means "Back Island" and is the closest island to Doolin Pier. Inis Oírr is a charming island with a lot to offer - visitors to this island can enjoy Medieval Ruins, Seal Colonies, a Shipwreck (of Father Ted fame), Fantastic Walks, and much more.
From this island you can get the true feeling that the islands were once part of The Burren, Co. Clare. The flora and landscape of this island has northern and alpine species which are rare and under conservation order. All visitors are advised to be respectful of the natural environment when visiting. Looking out onto the Clare Coastline visitors can witness breath-taking views of The Cliffs of Moher from a truly unique perspective. The main sights of Inis Oírr are all easily accessible from the port of arrival and the beach lies just to the left of the Pier where you arrive.
There are 3 Pubs serving food & refreshments, a small convenient store for bits & pieces, and an array of cafes for delicious island fare.
This Island visit is a great combination with the breath taking Cliffs of Moher Cruise.
Photo Gallery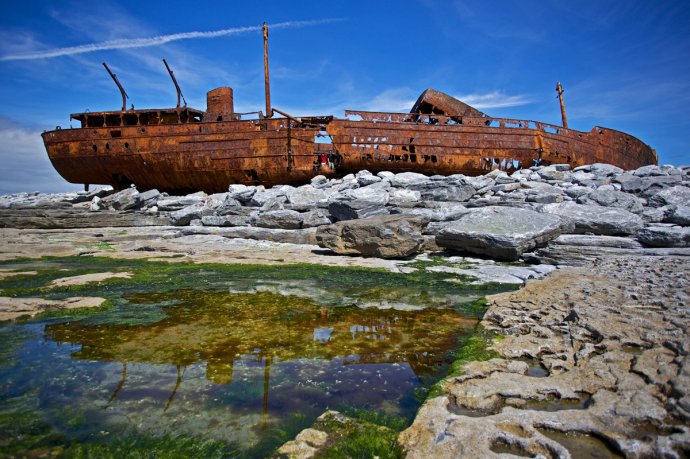 Useful Information
Sailing Times
March – October:
Monday – Sunday: 10.00-15.00 hrs & 11.00-15.00 hrs
Notes for Group Leaders
The company has now a new operating boat, the Doolin Express, that is halving the journey time – the group will spend the same time on Inis Oírr and on the Cliffs of Moher Cruise, but they will arrive earlier to Doolin Pier in the afternoon.
Duration of combined Inis Oirr + Cliff Cruise
Approximately half day.
Address
Doolin Pier, Doolin, Co Clare
Location
Inspiration
What to do on your group trip
Why choose CGH?
Great Central Hostels
Choose from the top hostels in Ireland situated in ideal locations for group tours (2,500 hostel beds).
Unique Experiences
Book airport transfers, tours, attractions, meals plus lots more to make your group trip memorable & unique.
Local Expertise
Benefit from our 28 years' experience in handling over 800 groups to Ireland per year (30,000 students).