Enjoy a day trip to the Aran Island of Inis Oírr combined with a Cliffs of Moher cruise with Bill O'Brien Doolin Ferry Company.
Overview
Combo Ticket Package
The Cliffs of Moher and the Aran Islands are must-see destinations for anyone visiting Ireland, and your student group can visit both on the same day with this great value combo package.
Where is Inis Oírr / Inisheer?
Inis Oírr or Inisheer is the smallest of the three Aran Islands, which are located in Galway Bay off the west atlantic coast of Ireland. With medieval ruins, a seal colony, a shipwreck made famous by Father Ted and much more to see, Inis Oírr is a truly authentic Irish experience.
How do you get to Inis Oírr and the Cliffs of Moher?
You take the ferry from Doolin Pier in County Clare. The ferry takes just 15 minutes from Doolin to Inis Oírr. The ferry is run by local business Bill O'Brien Doolin Ferry Company. You then catch the ferry back to Doolin Pier, where you board your boat for the Cliffs of Moher cruise.
What can you expect on the Cliffs of Moher Cruise?
The ferry takes you out to the breathtaking Cliffs of Moher, where incredible scenery awaits.
Enjoy a unique perspective admiring the towering cliffs from below
Incredible wildlife encounters — whales, whale shakes, dolphins and seals swim in these waters
Brilliant birdwatching — look out for puffins, razorbills, guillemots, kittiwakes and more
What can you expect on Inis Oírr?
Setting foot on Inis Oírr is like stepping back in time. The island is steeped in Irish history, and traditions are well-preserved. There are plenty of things to do.
Swim at the beautiful beach
Visit the Iron Age ramparts and forts steeped in legends
Wander through the monastic ruins dating back to the 10-14th century
Discover the Plassey Shipwreck as featured in the opening credits of the TV show Father Ted
Top Tip:
Explore more of Inis Oírr by hiring a bike and enjoy cycling the car-free roads.
Activity Highlight:
The Aran Islands are a native Gaeltacht (Irish speaking) area, so you'll hear the locals speaking the Irish language. 
Sample timings for your student group trip to Inis Oírr and the Cliffs of Moher:
9.30 hrs — check-in for your ferry departure at Doolin Pier
(If staying at Sleepzone Burren hostel, please allow 20 minutes to reach Doolin Pier by coach.)
10.00 hrs — morning sailing from Doolin Pier
10.15 hrs — arrive at Inis Oírr
3 hrs free time for your group to explore the Island.
13.15 hrs — check-in for your ferry departure from Inis Oírr  
13.45 hrs —  return sailing from Inis Oírr
14.00 hrs —  arrive at Doolin Pier
14.30 hrs  — check-in for your ferry departure from Doolin Pier
15.00 hrs — afternoon sailing to Cliffs of Moher
16.00 hrs  —  arrive back at Doolin Pier
Contact CGH
Does this tour sound like something your student group would like to try? Contact us now to discuss your requirements or complete the group enquiry form.
Photo Gallery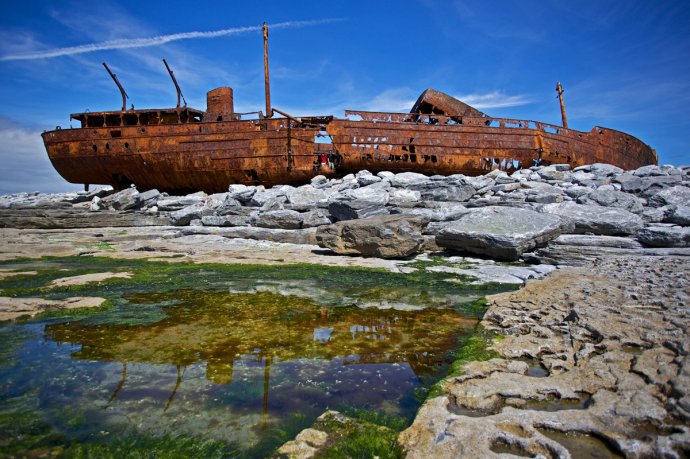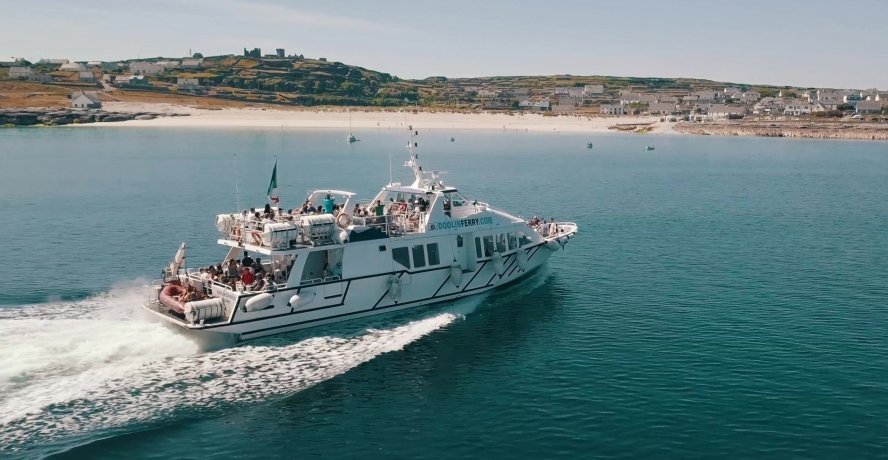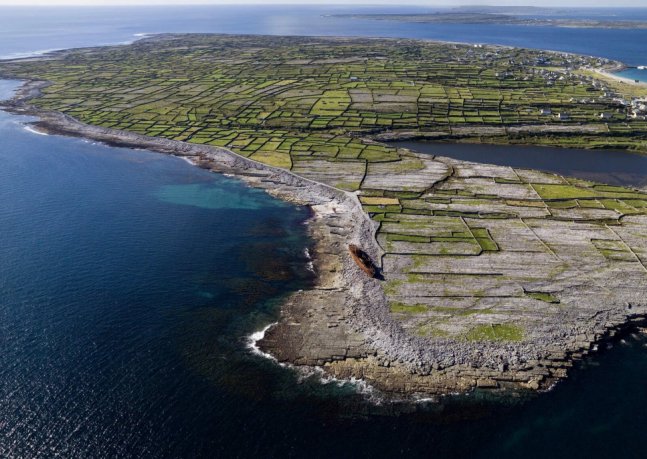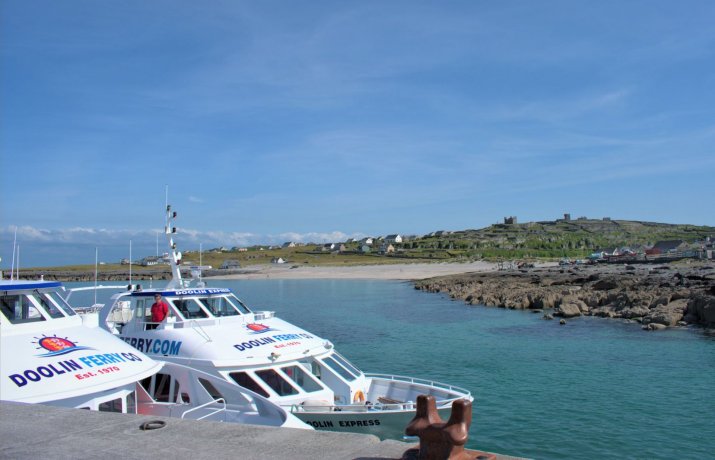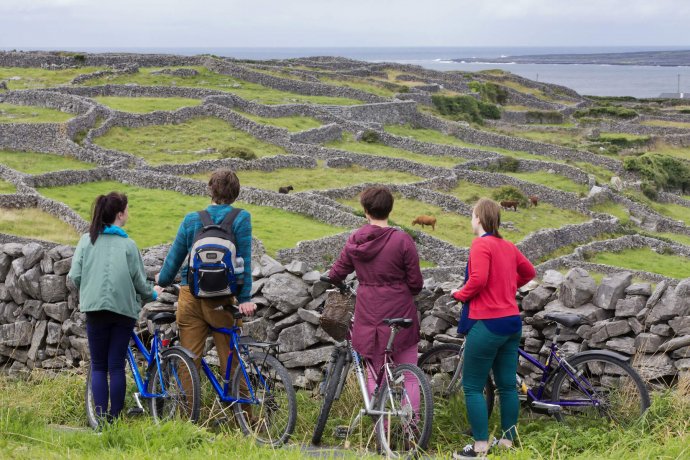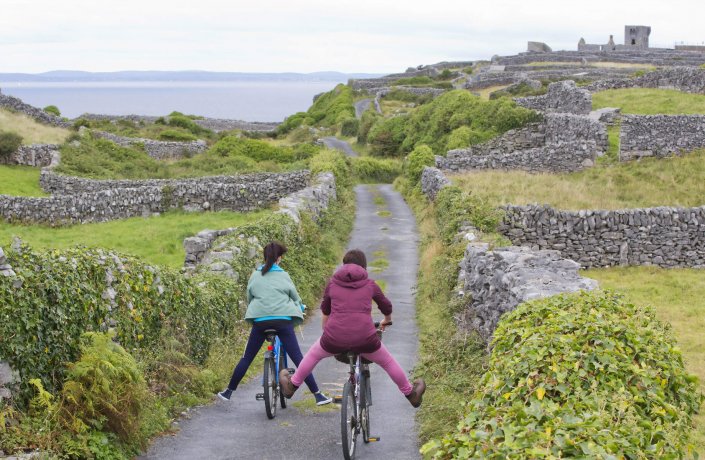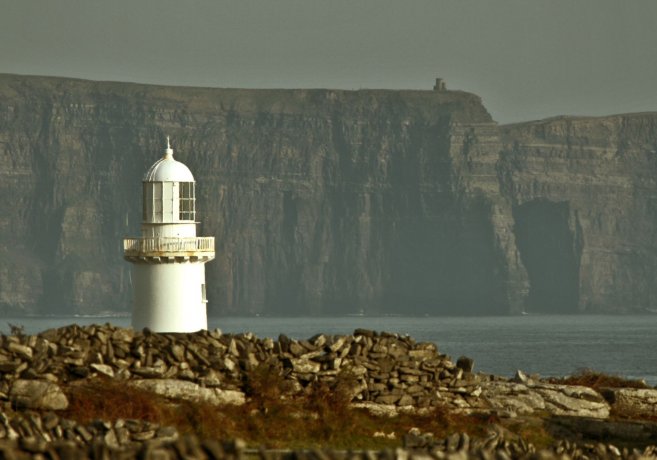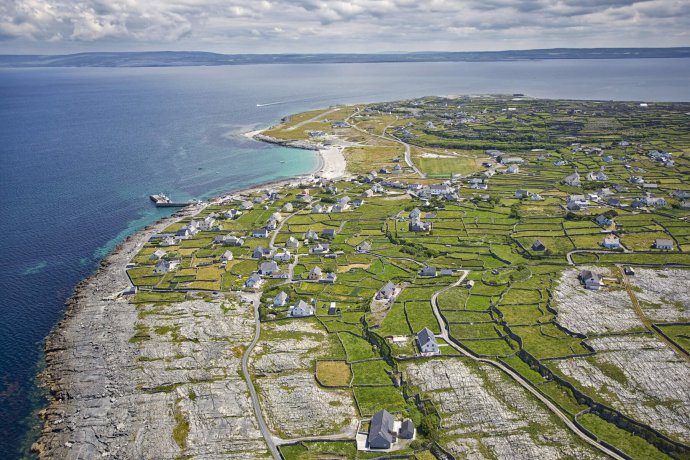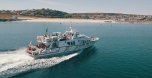 Useful Information
Sailing Times
Daily from Doolin Pier to Inis Oírr at 10.00 hrs, 11.00 hrs, 13.00 hrs & 14.30 hrs — 1 April to early November
Daily from Inis Oírr to Doolin Pier at 10.30 hrs, 11.30 hrs, 13.45 hrs and 16.45 hrs — 1 April to early November
Daily from Doolin Pier to Cliffs of Moher at 12.00 hrs, 13.00 hrs, 14.00 hrs, 15.00 hrs, 16.00 hrs & 17.15 hrs — 1 April to early November
Notes for Group Leaders
CGH can also book a coach to bring your group to Doolin Pier and back. These experiences can be enjoyed as a day trip from the Burren Hostel or Sleepzone Hostel in Galway City.
Duration
Up to 8 hours depending on sailing times chosen
Address
Doolin Ferry, Bill O'Brien, No. 1 Doolin Pier, Doolin, Co. Clare, V95 DR74, Ireland
Location
Inspiration
What to do on your group trip
Why choose CGH?
Great Central Hostels
Choose from the top hostels in Ireland situated in ideal locations for group tours (2,500 hostel beds).
Unique Experiences
Book airport transfers, tours, attractions, meals plus lots more to make your group trip memorable & unique.
Local Expertise
Benefit from our 29 years' experience in handling over 800 groups to Ireland per year (30,000 students).