We're continuing our ultimate bucket list now with Ireland's cultural heritage. Culturally curious? There are loads of activities for your group to discover not found anywhere else. From our unique culture to exciting sights which have become synonymous with Dublin & Ireland – the sights to see for tourists are practically endless. Explore our top 12 activities to discover Ireland's cultural heritage now.
1 - Irish Dancing, Dublin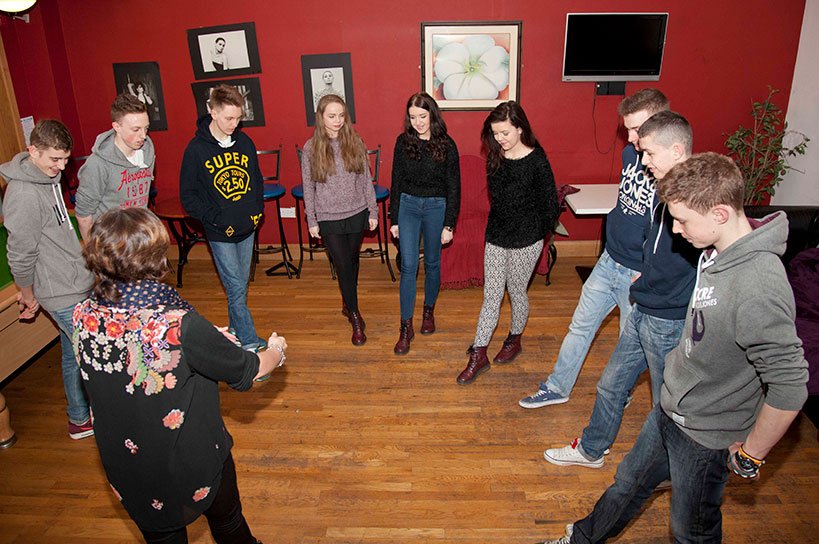 What better activity to start off with than learning the reels and jigs of Irish Céilí dancing? Popularised by the famous Riverdance, Irish dancing is now known worldwide and your group can easily learn the basic steps during your stay here with CGH. This is a great way to learn something about Irish culture. It's one of the most popular activities we offer for a reason. Book a session with us and we will arrange a private instructor to meet with your group and get you started!
For an even more comprehensive Irish experience, book the dinner music and dance experience with us at O'Shea's Pub in Dublin – read more about it further down on this page.
2 – Gaelic Games, Dublin, Galway and the Burren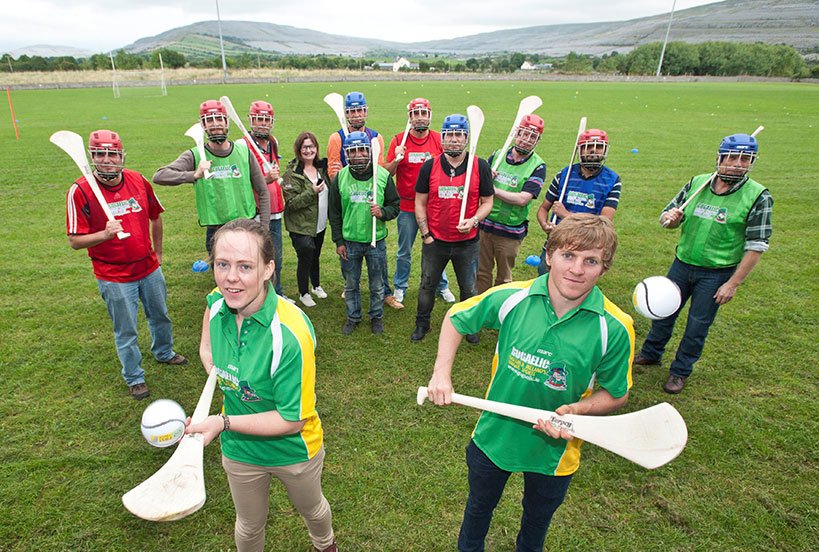 Continue your hands-on approach to Irish culture with our three national sports: Gaelic Football, Handball and Hurling! These sessions can be enjoyed whether your group is sporty or not and are a great team-building experience. In Ireland, these sports are more popular than regular football. They are organised by the GAA – the Gaelic Athletic Association – and matches are played everywhere in Ireland on the weekends, from the villages to the cities. We can organise a session for your group in Dublin as well as in Galway and the Burren.
Our CGH top tip is to book a 4-hour session with us, which includes a visit to the Croke Park Stadium, Europe's third-largest stadium, where your group will also visit the GAA museum and learn a lot about our nation's favourite pastime – read more about it further down on this page.
3 – Pat Liddy General Highlights Walking Tour, Dublin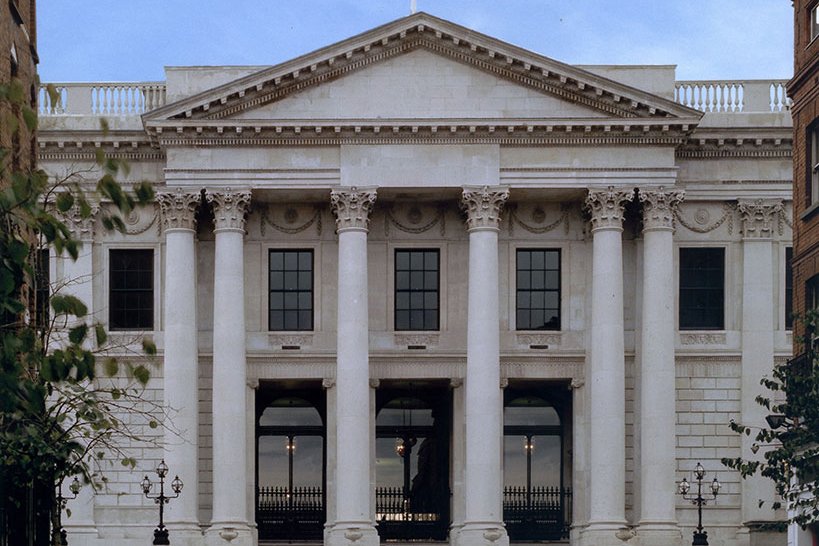 ​
If your group wants to get a great overview of Dublin city centre, its important buildings, attractions and history, then Pat Liddy's General Highlights Tour is exactly what you're looking for. Pat Liddy, a Dublin-born historian and famous tourism advocate, and his guides will introduce your group to the essentials of their city, such as the former houses of parliament, Trinity College, Dublin Castle, Temple Bar and more! The tour is so popular, it's also available in German, French, Italian and Spanish.
4 – Guinness Storehouse, Dublin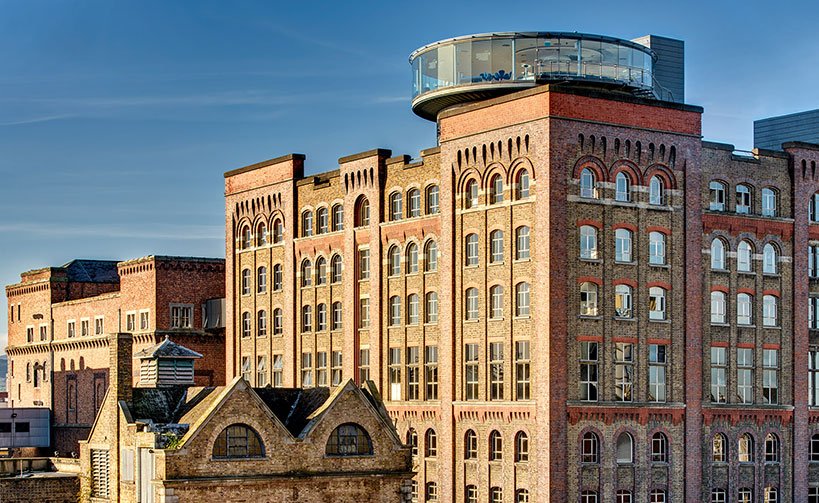 In the last few decades, Irish pubs have become popular all around the world and whatever city you travel, chances are there's a pint of Guinness to be had just around the corner. As our no. 1 export product, "the black stuff" of course has its own attraction in Dublin. More specifically, at St James's Gate Brewery, where Guinness has been made since 1759, you will find the Guinness Storehouse. On seven floors, you can learn all about the history of Guinness, from the brewing process to its inventor Arthur Guinness, shipping, its instantly recognisable marketing and much more! There's also a tasting room, where you can learn how to properly taste a Guinness. At the end of your tour, you can enjoy the view over Dublin from the Gravity Bar with a complimentary pint or go to the Guinness Academy and learn the secret behind properly pulling a pint of Guinness. Both are only available for visitors over the age of 18 – minors will receive a soft drink instead.
We've also got a really important tip for groups visiting the storehouse: pre-book with us and visit as early as possible. We always book early morning timeslots for our groups - not only will you get better views of Dublin's most popular tourist attraction, you will also avoid the long queues due to being a pre-booked group.
5 – Causey Farm – Be Irish for a day, Co. Meath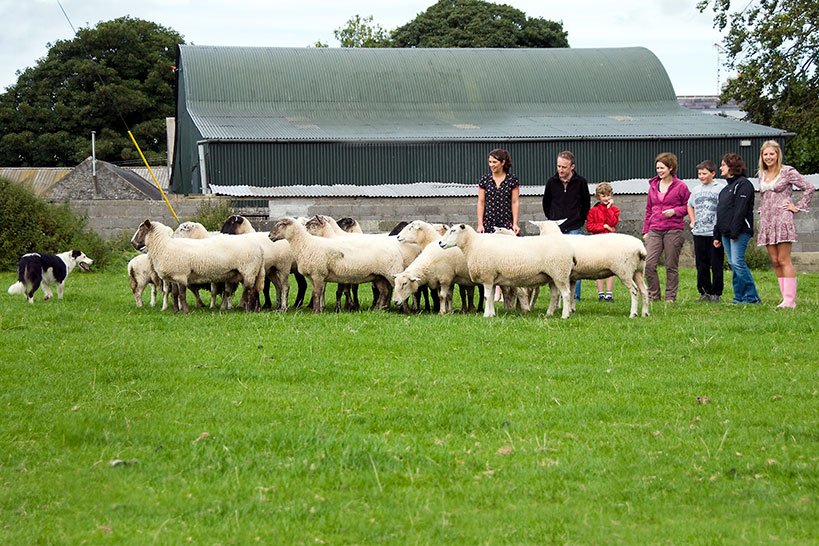 If you ever wanted to experience life on an Irish farm first-hand, we've got the solution for you: Causey Farm! This is a family-run business, where your group will be welcomed into the rural life and experience a day as if you were Irish farmers. Whether you want to milk a cow, see a sheepdog demonstration, bake some Irish bread or brave the bog and go turf cutting – it's all available right here, just over an hour away from Dublin by coach. Take the hassle out of getting to Causey Form and let us organise coach hire transportation for your group – check out our options here. Note that there are two programmes available, for a half day or a full day experience each, so plan accordingly.
6 - St Patrick's Cathedral, Dublin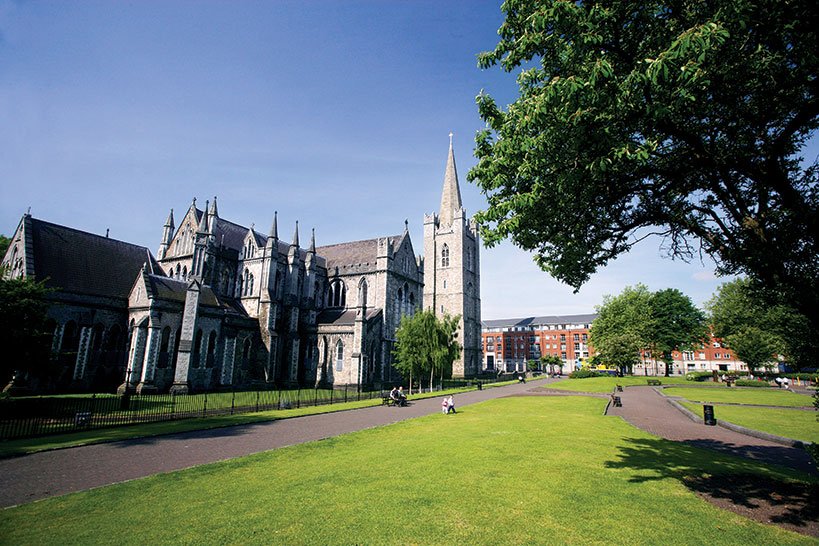 The presence of Christianity in Ireland can be traced back to St Patrick, who came here from Wales as a missionary in the latter half of the 5th century. Today, he is the patron saint of Ireland and the supposed day of his death, March 17, is celebrated as St Patrick's Day all over the world. His cathedral in Dublin is the largest church in Ireland and definitely worth a visit if the advent of Christianity in Ireland is of interest to you. Don't forget to check out St Patrick's Park right next to the cathedral – on a sunny day, it's a cosy place for a little rest. Why don't you let us arrange a packed lunch for your group, have a picnic and watch how the locals spend a sunny day?
7 – Trinity College & Book of Kells, Dublin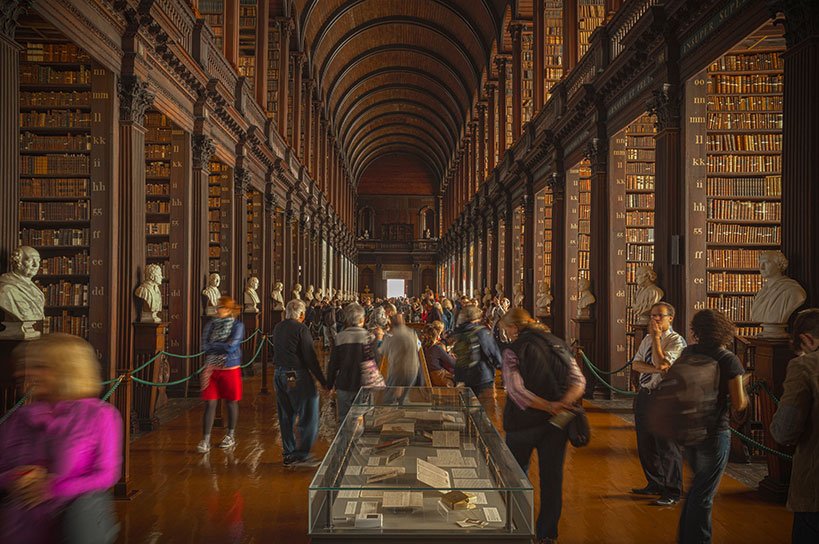 Trinity College is Ireland's oldest surviving university and also its most prestigious one. Founded by Queen Elizabeth I. in 1592, it can look back to a number of prestigious alumni, including Oscar Wilde, Bram Stoker and Douglas Hyde. Let us book an Authenticity Tour guide, former students of Trinity who will share their insights as your group tours the campus. Continue the tour of the college grounds at the Book of Kells, a stunning illustrated manuscript from the 9th century and part of the world's documentary heritage can be viewed. Finish the tour at the Old Library, a stunning collection of scripture in a library straight out of a Harry Potter movie – don't forget to take a selfie.
Important to note – groups need to book either an official guide or a standalone visit to the Old Library and the Book of Kells to enter the college grounds.
8 - Dan O'Hara Homestead, Connemara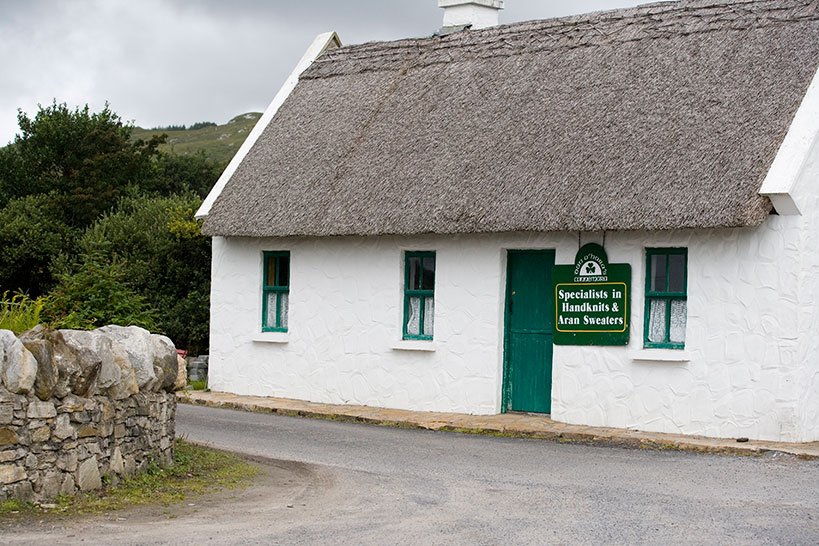 Gain a unique perspective on the history of Connemara and the farmer Dan O'Hara, protagonist of a well-known ballad, who lived on this site. At the Connemara Heritage and History Centre, your group will learn about the region's history, visit a reconstructed crannog (artificial island), ringfort and clochán (stone hut) and enjoy a turf cutting demonstration. There's also a craft shop and restaurant with authentic local wares available – great for all sorts of teas, cakes, scones and lunches!
Since the homestead is located in the remote Connemara region, we can organise cost-effective coach hire to get your group there. While your group is in the area, why not visit some other Connemara highlights? Hiking in Connemara National Park or visiting Kylemore Abbey for its splendid architecture and famous scones are great options to round off the day.
9 – Visit a Pub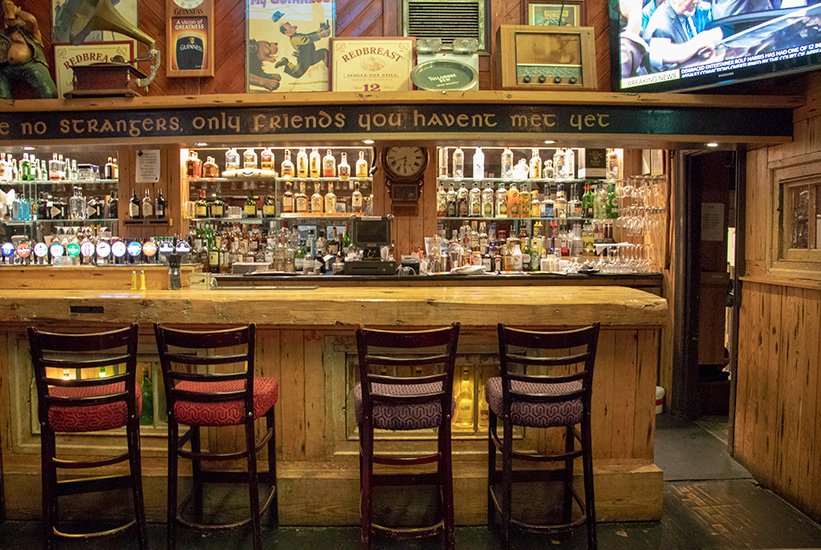 Irish pubs are popular all around the world due to their friendly and casual atmosphere, the typical Irish music and hearty kitchen. Pubs in Ireland of course offer this experience as well – it just might be even more authentic. Especially popular are live music pubs, where a band will play Irish folk songs in the evening. There might even be some dancing!
We can book a pub dinner for you wherever your group is staying, but why stop there? Exclusively available to CGH groups, we can organise a whole dinner, music and dance experience at O'Shea's Pub in Dublin for your group.
10 – A Night at the Dogs – Greyhound Racing in Dublin,Galway and Cork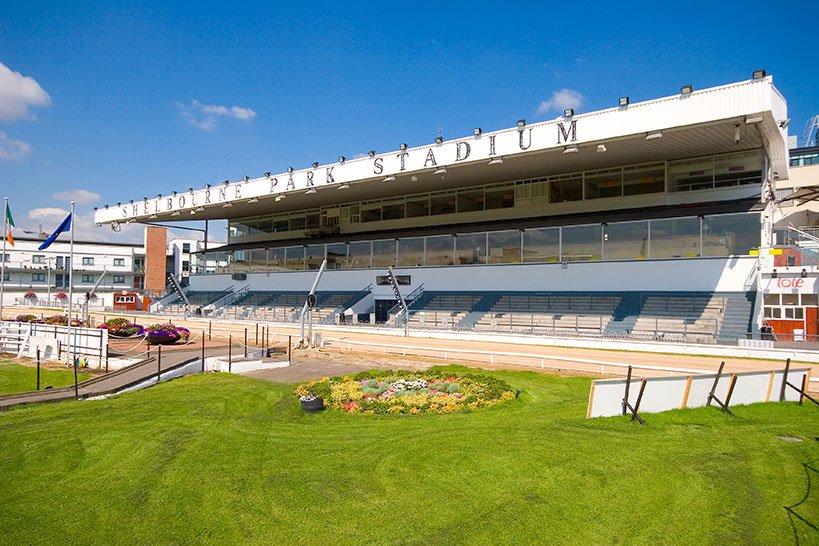 Greyhound Racing has been a popular pastime in Ireland for decades – there's a stadium in basically every city. The dogs chase after a rabbit dummy on an oval course of varying length. Nothing beats the excitement of being right there at the stadium when the hounds are on the track. Most stadiums include restaurants, where your group can have dinner while observing the dogs below. We recommend you visit Shelbourne Park Stadium in Dublin, Curraheen Park Stadium in Cork or Galway Greyhound Stadium, which we can all book for you.
11 - Croke Park Stadium, Dublin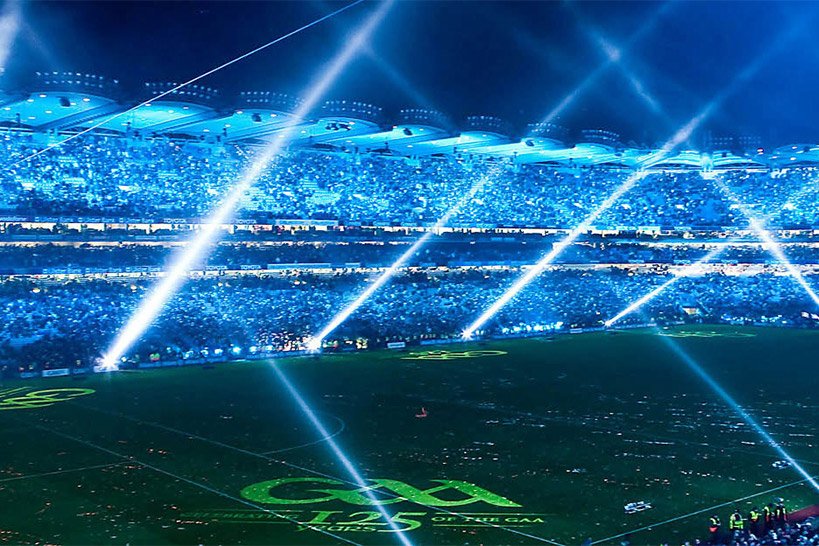 The Irish national sports of Handball, Hurling and of course Gaelic Football, our most popular sport, are considered by many to be integral to Irish culture. This goes back hundreds of years when these sports were even banned for a while. Croke Park Stadium in Dublin is our country's largest stadium and certainly worth a visit if your group wants to see Irish culture from all its angles. A tour of the stadium also includes a visit to the GAA Museum, where you will learn all about the sports' history, their influences on Irish culture and of course see lots of memorabilia, trophies and stars in the hall of fame.
12 – Dublinia - the Viking World, Dublin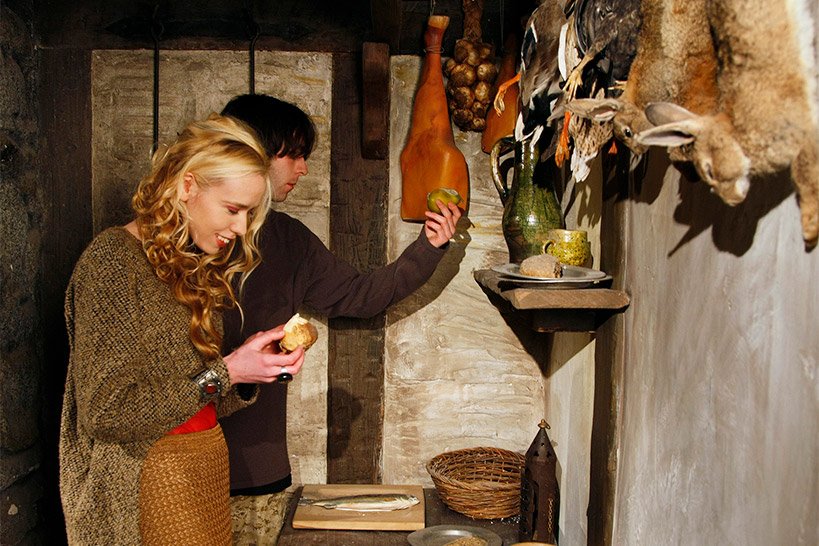 To appreciate Irish culture to its fullest, it's important to understand its origins. In the middle ages, Ireland was a melting pot, where three different groups of people clashed: the native Celtic kingdoms, the pagan Viking raiders in the early middle ages and Norman conquerors, who arrived later. At Dublinia, your group can immerse themselves in the way of life of Ireland's medieval inhabitants and learn what contributions and influences were brought to Ireland's shore on foreign ships.
A great way to expand on the Dublinia experience is to book a combined visit to Christchurch Cathedral with us, which is directly next door to the Viking world. This way, your group can learn a little bit about religion as well, which also had an undeniable influence on culture in Ireland.
If you want to discover more about Irish history, from ancient times to the modern era, we highly recommend checking out our
14 Great Things to Do for History Groups in Ireland
Of course, this was just the tip of the iceberg. There are numerous opportunities for culturally curious groups in Ireland that make for brilliant itineraries, no matter whether you're staying for 3, 5 or even 7 days. Are you still looking for accommodation? Check out our hostels all over Ireland and see if they suit your needs. If there are no questions left, you can finally start planning your group trip to Ireland with us – book now!