Visit one of Dublin's key buildings and learn all about the history of this iconic site
Overview
Located in Dublin on the site of an old Viking fort, Dublin castle was initially built by the English in 1204 as a symbol of their power over Ireland. It served mainly as an administrative centre up until it was handed over to Michael Collins in 1922 following Ireland's new independence. Today it is a government building and is used for hosting head of States and official ceremonies like the investiture of the Irish president.
Why take my group for a guided tour of Dublin castle and what we will see?
This is one of Dublin's most important buildings, and you'll get to learn a lot about Irish history from the early days all the way to present times.
The tour guides are very knowledgeable and full of anecdotes and stories about the castle.
Experience the Medieval Undercroft Excavation, the Chapel Royal and the State Apartments with their magnificent rooms.
In 1684, an extensive fire ravaged the castle, and much of it was destroyed. The only part that was spared was the Record Tower which can still be seen from outside today but cannot be visited in an effort of conservation.
Did you know?
Hidden in the heart of the castle's picturesque garden, is the Viking site which led to the city's name being born. Search for the sea serpents within the garden, and you will have found the home to the original "Dubh Linn" site in which the Vikings harboured their ships. This site eventually led to "Dublin" becoming the city's name, a name now famous worldwide.
If you are interested in learning more about Viking Dublin, we recommend combining this visit with a Viking & Medieval Dublin themed guided walking tour, where your group will get a complete insight into this period of Irish History.
Photo Gallery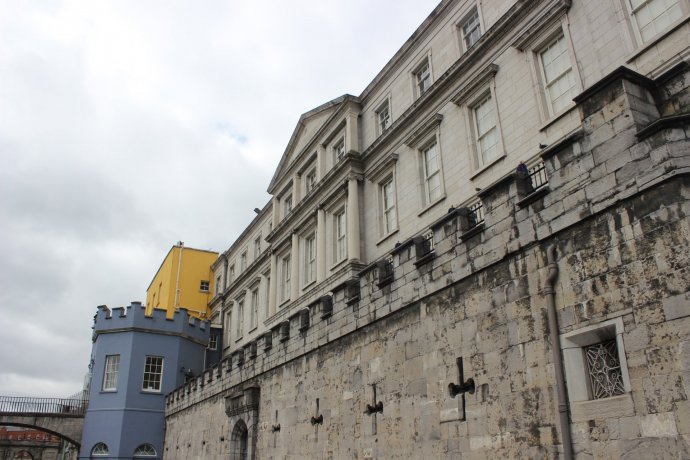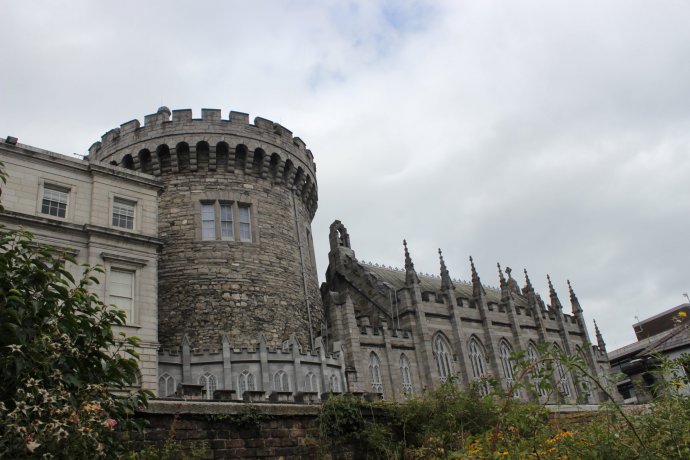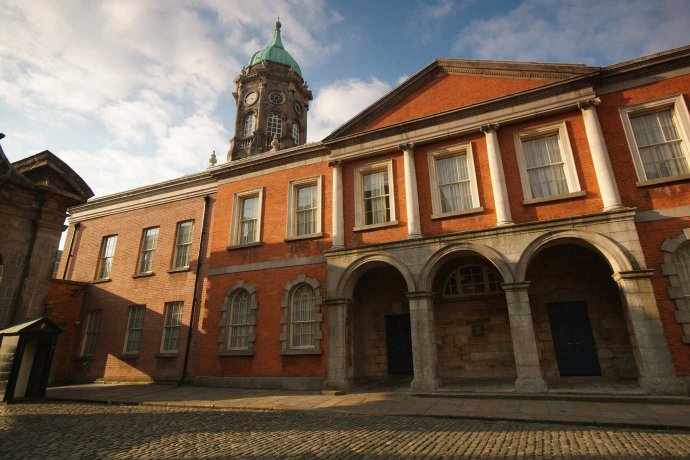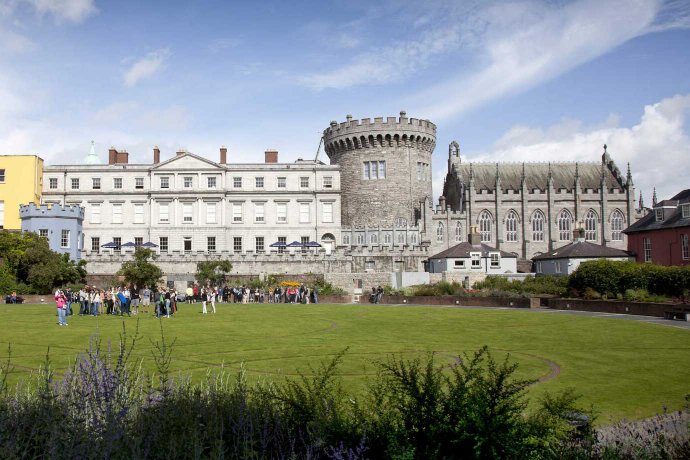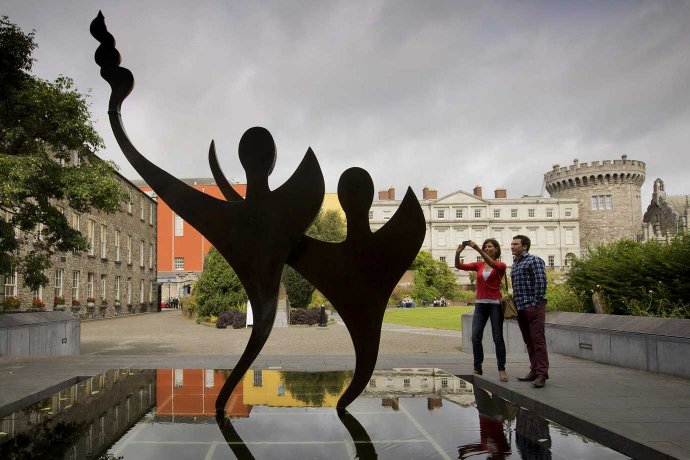 Useful Information
Opening Hours
7 days a week from 9:45 to 17:45 (last admission at 17:15)
Duration of Visit
The tour takes approximately 70 minutes and includes the State Apartments, the Viking Excavation and the Chapel Royal.
Notes for Group Leaders
Dublin Castle can be closed at short notice for government business. The State apartments may be closed occasionally for state functions. As a result availability can be limited, hence we always recommend booking well in advance.
Address
Dame Street, Dublin 2
Location
Inspiration
What to do on your group trip
Why choose CGH?
Great Central Hostels
Choose from the top hostels in Ireland situated in ideal locations for group tours (2,500 hostel beds).
Unique Experiences
Book airport transfers, tours, attractions, meals plus lots more to make your group trip memorable & unique.
Local Expertise
Benefit from our 29 years' experience in handling over 800 groups to Ireland per year (30,000 students).