Historian Lorcan Collins takes you on a compelling tour of the sites linked to the 1916 Easter Rising.
Overview
What was the 1916 Rebellion?
On Easter Monday, 1916, a small group of men and women marched on the centre of Dublin to take on the mightiest empire the world had ever seen. Follow in their footsteps and learn the story of the battles that led to the birth of modern Ireland.
What can we expect on the 1916 Rebellion Walking Tour?
Local historian Lorcan Collins leads this compelling guided walking tour of the sites associated with the 1916 Easter Rising. On this tour, you'll gain an understanding of the events that kick-started the independence movement in Ireland.
Meet your guide at Palace Street - inside the front entrance to Dublin Castle
Enjoy a two-hour walking tour of the Easter Rising sites
Hear the stories of this important time in Irish history
Touch the bullet holes and see the other scars on the buildings
Who is the tour guide?
Dublin historian and author Lorcan Collins has been running educational tours for over 25 years. Lorcan is an excellent storyteller, and his tour includes many other local stories as well as those of the Rising.
Groups have travelled worldwide to listen to Lorcan talk about Dublin's most exciting secrets. There's nothing this man doesn't know about Dublin's history, so any questions from your group will be answered with expertise.
Tour Highlight:
Touching the actual bullet holes in Dublin's buildings from a rebellion over a hundred years ago.
Top Tip :
Before taking the tour, we highly recommend reading our information sheets so that you have a background on the events. We recommend watching the movie "The Wind That Shakes The Barley".
More options for your student group with Lorcan Collins :
Lorcan also offers specialist lectures for CGH partners. These lectures last for 90 minutes and are followed by a Q&A. You can book lectures on the following fascinating topics: 
Religion in Ireland
The Irish Fight for Independence
The Irish Famine

If your group is interested in learning more about Irish History – find out more in our group package An insight into Modern Irish History & Politics.
Photo Gallery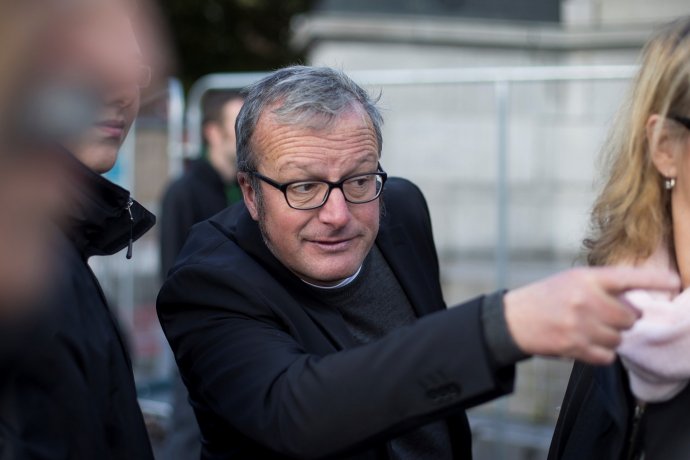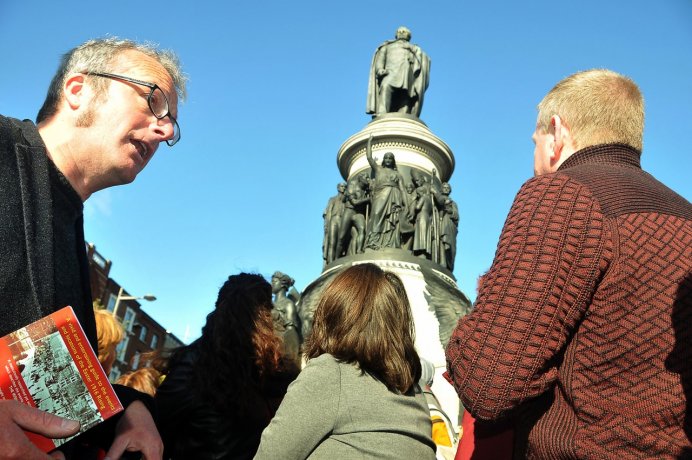 Useful Information
Running Times
Private tours are available: 09.00 to 21.00 – all year.
Notes for Group Leaders
One guide is required per 32 persons. If your group is larger, a second guide is required as this ensures a high-quality tour experience for the group with noise levels, etc.
Tour Duration
Tours last approximately 120 minutes.
Meeting Point
Inside the front entrance to Dublin Castle on Palace Street - near Chez Max Restaurant.
Location
Inspiration
What to do on your group trip
Why choose CGH?
Great Central Hostels
Choose from the top hostels in Ireland situated in ideal locations for group tours (2,500 hostel beds).
Unique Experiences
Book airport transfers, tours, attractions, meals plus lots more to make your group trip memorable & unique.
Local Expertise
Benefit from our 29 years' experience in handling over 800 groups to Ireland per year (30,000 students).