From Dublin: Ireland's Ancient East – Boyne Valley – Full Day Coach Tour – 10 hours
Overview
Enjoy this full-day excursion to the Boyne Valley with our coaching partner. This tour will bring groups into the heartland of Irelands Ancient East. This is a place steeped in history, from the passage tombs at Loughcrew, said to be even older than Newgrange, to the majestic River Boyne that ebbs and flows through the valley.
What's included for your group on this day trip?
Pick-up at your Dublin accommodation by a modern coach.
A qualified English-speaking driver/guide who will keep your group entertained during the journey with their own humour and knowledge about the sites included in the itinerary.
Visits to the Hill of Tara, Trim Castle, Loughcrew passage tomb, and Fore Abbey where you can experience the site where St. Feichin established a Christian monastery in the 7th century AD.
Itinerary Outline
The tour starts at one of Ireland's most sacred sites – The Hill of Tara. The High Kings took tribute from the country on this high ground; at one point, it was the royal centre of Ireland. It is said that a quarter of Ireland's landscape can be seen from this lofty hilltop. After a guided tour of Tara, you can visit the local café for refreshments before heading onward on your journey.
It wouldn't be a drive through the Irish countryside without seeing lush and picturesque landscapes. The scenery is breathtaking as we head to the town of Trim, home to an impressive and well-preserved Anglo-Norman castle. Trim Castle is the largest castle of its type in Ireland. The movie 'Braveheart' was filmed in the grounds, and you can see why.
After Trim, we head to the centrepiece of this tour. Loughcrew is one of Ireland's best kept secrets, a complex of passage tombs dating back 5500 years. Inside this passage tomb, groups will marvel at the artwork carved into the stones thousands of years ago by Neolithic farmers. Groups can play historians and try to guess what these mystical symbols are. Before leaving, they have a chance to gaze for hundreds of miles and admire the beautiful green landscape; afterwards, they have the option of having lunch at a historical Café and having a guided tour through a 200 year old traditional Irish cottage.
Before heading back to Dublin, you drive past the famous site "The Hill Of Uisneach", known as the spiritual centre and possibly one of Ireland's most significant ancient sites today. It is also the point where the five provinces of Ireland meet and where the Kings and High King could rejoice 'Bealtaine', the festival of the fires which indicates the coming of Summer. Your driver/guide will explain the significance of the site.
ITINERARY timings:
08:00 hrs: Depart Dublin
08:45 hrs: Hill of Tara
10:00 hrs: Trim Castle
11.50 hrs: Loughcrew Passage Tomb
15.00 hrs: Fore Abbey
16.00 hrs: Drive past The Hill of Uisneach
18.00 hrs: Arrive back in Dublin
Photo Gallery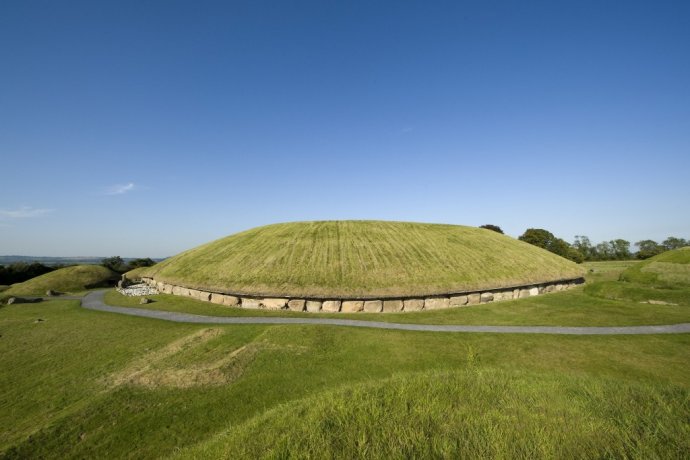 Useful Information
Running Times
Daily: 08:00 - 18:00 hrs
Notes for Group Leaders
Minimum 20 people for this tour.
Tour Duration
10 hours
Meeting Point
Outside of your Celtic Group Hostel in Dublin. Please be ready 10 minutes before pick up time.
Location
Inspiration
What to do on your group trip
Why choose CGH?
Great Central Hostels
Choose from the top hostels in Ireland situated in ideal locations for group tours (2,500 hostel beds).
Unique Experiences
Book airport transfers, tours, attractions, meals plus lots more to make your group trip memorable & unique.
Local Expertise
Benefit from our 29 years' experience in handling over 800 groups to Ireland per year (30,000 students).