Visit This Truly Unique Monument to Irish History
Overview
The Rock of Cashel, Carraig Phádraig in Irish and also called St Patrick's Rock, in County Tipperary is a spectacular group of medieval buildings set on an outcrop of limestone in the Golden Vale. Keep a look out for the castle as you approach - the view of it sitting on its hilltop is simply marvellous. The Rock is connected to St Patrick, as this was supposedly the site where he converted Aenghus, the King of Munster, to Christianity.
The site's buildings include:
The 12th century round tower
The High Cross
The Romanesque chapel
The 13th century Gothic cathedral
The 15th century castle
The restored Hall of the Vicars Choral
Most of the current buildings were constructed when the Rock was church property. In 1647, the Rock of Cashel was sacked by Republican soldiers during the Irish Confederate Wars, part of the British Civil War leading up to the Cromwellian Commonwealth and Protectorate period. The sack lead to the loss of many religious artefacts and the death of all of the local Roman Catholic clergy. The main cathedral roof was removed in 1749 by Anglican Archbishop of Cashel Arthur Price, leading to its current open state.
The guided tour offers historical backgrounds and interesting anecdotes on the Rock. Both an audio-visual show and different exhibitions can also be seen at the castle.
If Ireland has more than enough of one thing, it's castles. Check out our favourites and add some to your tour!
Photo Gallery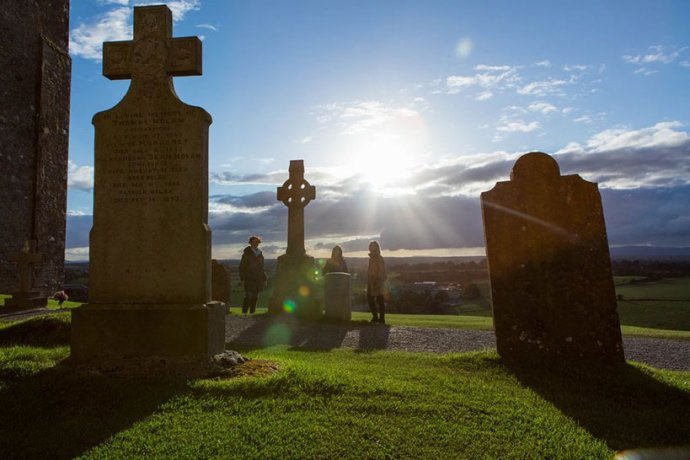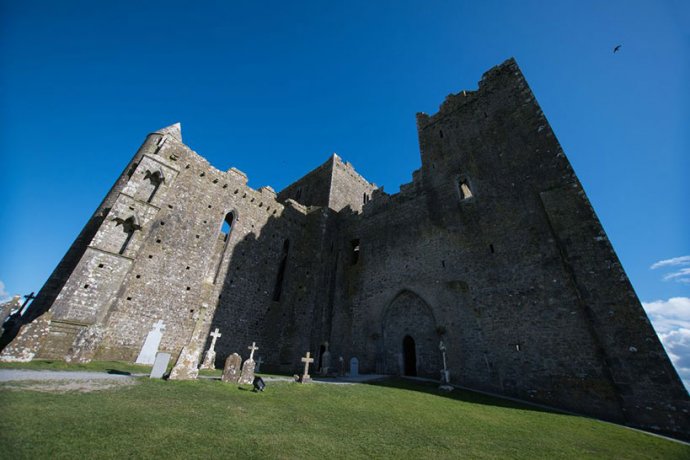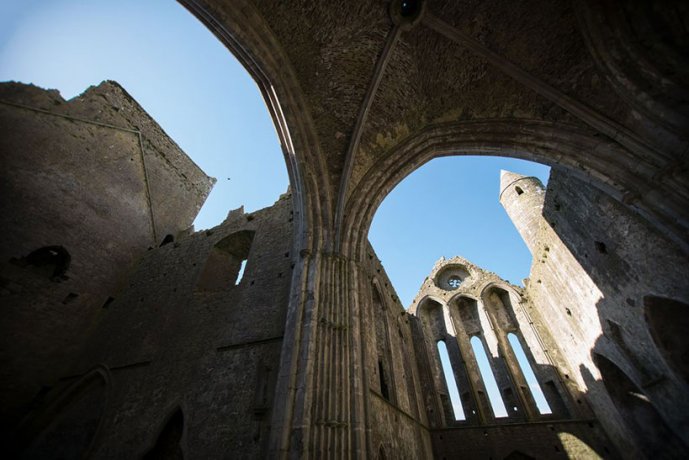 Useful Information
Opening Hours
Mid September – Mid October
Monday – Sunday 09.00 – 17.30
Mid October – Mid March
Monday – Sunday 09.00 – 16.30
Mid March – Mid June
Monday – Sunday 09.00 – 17.30
Mid June – Mid September
Monday – Sunday 9.00 – 19.00
Closed 24th to 26th December inclusive.
Last admission: 45 minutes prior to closure
Duration of Tour
60-90 minutes approximately.
Address
St. Patrick's Rock of Cashel, Cashel, Co. Tipperary, Ireland
Location
Inspiration
What to do on your group trip
Why choose CGH?
Great Central Hostels
Choose from the top hostels in Ireland situated in ideal locations for group tours (2,500 hostel beds).
Unique Experiences
Book airport transfers, tours, attractions, meals plus lots more to make your group trip memorable & unique.
Local Expertise
Benefit from our 29 years' experience in handling over 800 groups to Ireland per year (30,000 students).