St. Patrick's Cathedral in Dublin
Overview
Founded in 1191, St. Patrick's Cathedral has contributed considerably to Irish life throughout history. The only cathedral in these islands to sing two services everyday, music is an integral part of the beautiful landmark, dating back to 1752 with the debut of Handel's Messiah.
Aside from the exquisite splendour, its history and characters resonate through every nook in the place. Built in honour of Ireland's patron saint, Saint Patrick's Cathedral stands adjacent to the famous wall where tradition has it Saint Patrick baptised converts on his visit to Dublin.
Photo Gallery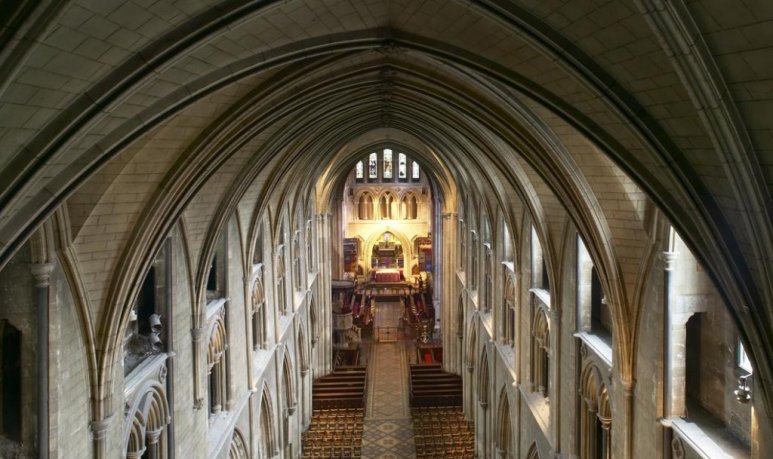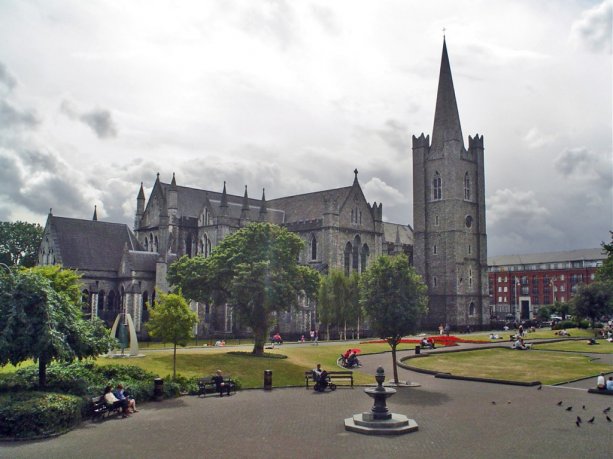 Useful Information
Opening Hours
March – October:
Monday – Friday: 9.30 – 17.00 hrs
Saturday: 9.00 – 18.00 hrs
Sunday: 09.00 – 10.30 / 12.30 – 14.30 / 16.30 – 18.00 hrs
November – February:
Monday – Saturday: 09.30 – 17.00 hrs
Saturday: 09.00 – 17.00 hrs
Sunday: 09.00 – 10.30 / 12.30 – 14.30 hrs
The last admission is 15 minutes before closing.
Duration of Visit
Approximately 45 - 60 minutes.
Address
St. Patricks Close, Dublin 8.
2019 Updated Group Leader Supervisory Policy
St. Patrick's Cathedral require 1 adult group leader ( over 18 years) for every 10 students under 18 years old.
Notes for Group Leaders
St. Patrick's Cathedral is great venue for lunchtime performance for music groups. Ask us for more details!
Location
Inspiration
What to do on your group trip
Why choose CGH?
Great Central Hostels
Choose from the top hostels in Ireland situated in ideal locations for group tours (2,500 hostel beds).
Unique Experiences
Book airport transfers, tours, attractions, meals plus lots more to make your group trip memorable & unique.
Local Expertise
Benefit from our 26 years' experience in handling over 800 groups to Ireland per year (30,000 students).