Ireland's Most Famous Cathedral and the burial place of Jonathan Swift author of the famous Gulliver's travels
Overview
First Built in 1191, St Patrick's Cathedral is the national Cathedral of the Church of Ireland and is arguably the most iconic place of worship on the Emerald Isle. Located in the heart of Dublin, a visit to the Cathedral is a must-do experience for any group visiting the Irish capital. A distinctive bonus if you are a visiting choir group is that a performance can be organised for you within St Patrick Cathedral.
With over 800 years of stories to tell, St Patrick's Cathedral remains a busy and bustling Cathedral today and is maintained by volunteers as well as the church community. Your group will learn how the Cathedral has changed throughout the years as well as playing a central part in the everyday life of the city for both worshippers and international visitors alike.
What will my group experience during their guided tour of St Patrick's Cathedral?
Learn about St Patrick, the patron Saint of Ireland, and how he first brought Christianity to the people of Ireland.
Wander through time as you follow the Cathedral's history timeline, from its early beginnings and rebuilding of the Cathedral, all the way to modern days.
Visit the final resting place of Jonathan Swift, the Irish author of one of the world's most famous books: Gulliver's Travels.
Get an insight into how the Cathedral is maintained today, purely through donations and the help and support of an army of volunteers.
Did you know?
St Patrick's Cathedral is home to Ireland's oldest choir school. Founded in 1432, the school has been providing education to its choir students for nearly 600 years and is known for being one of the most difficult schools to gain admission to. The only way to join the choir is through voice audition to determine if your voice is at the required level!
If Music is your group's passion, then let CGH show you all the best Dublin has to offer on that topic in our specially put together packaged itinerary including accommodation, meals and airport transfers.
Contact us for more details.
Visiting Choirs at St Patrick's Cathedral Dublin
Are you a church choir group?
Did you know that visiting choirs can perform at St Patrick's Cathedral - here are some details you need to know about it:
| | |
| --- | --- |
| Question | Answer |
| How can this be arranged? | Permission must be received by the cathedral office which must be contacted months in advance to request the same as there are only limited periods when this can take place. Some additional information will be required on your choir and their repertoire. |
| When can visiting choirs perform? | When the resident choir is on holidays during the following periods: July and August / the week after Easter; the last week of October and the week after Christmas. |
| What time and day of the week can this take place at? | Usually at lunchtime. |
| When can rehearsals take place? | The following times are set aside and booked in the diary for choir rehearsals: Monday – Friday 16.00-17.15 and Sunday 10.00-11.00 / 14.00-15.00 |
Photo Gallery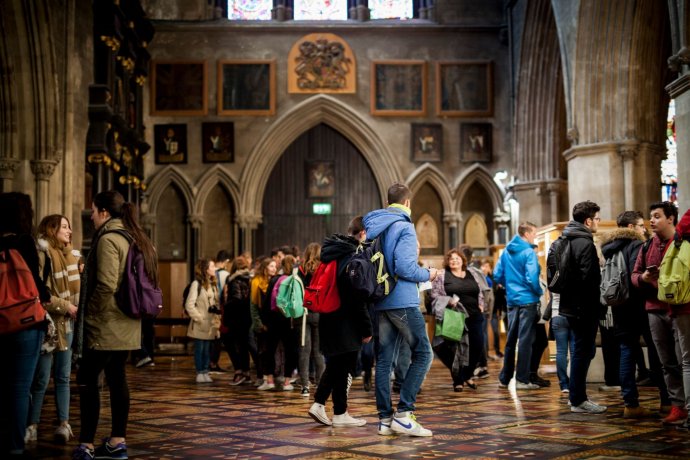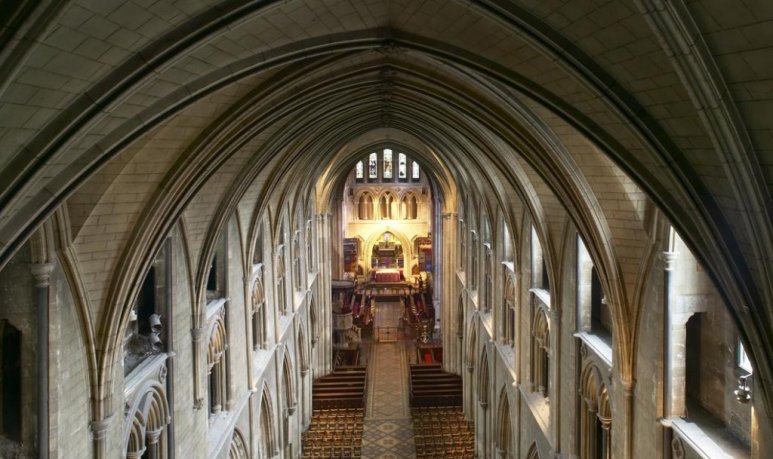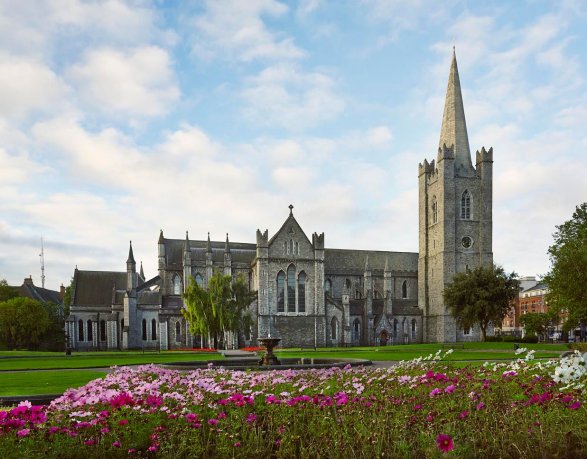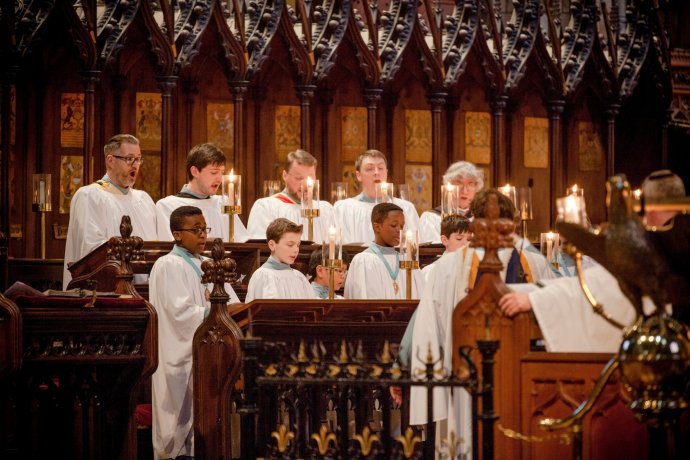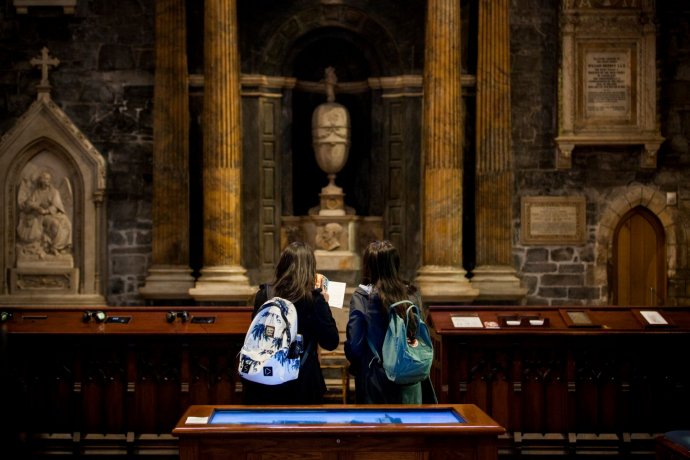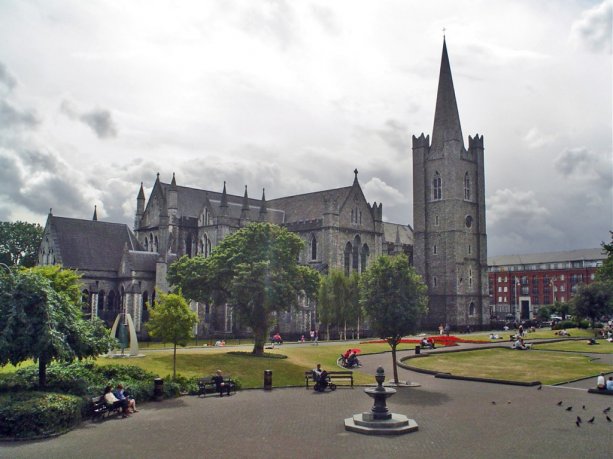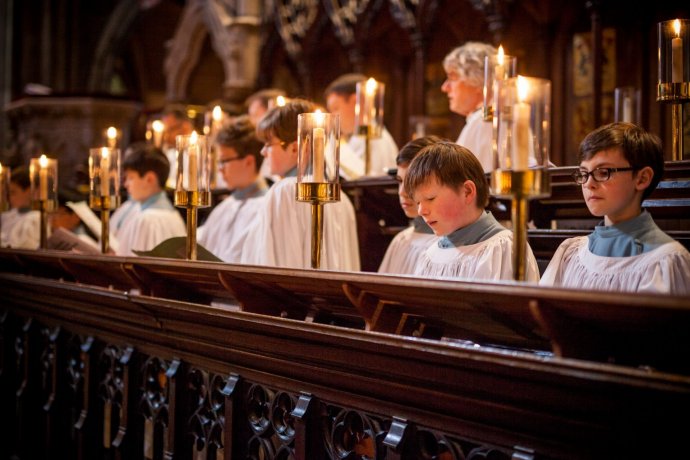 Useful Information
Opening Hours
Mar-Oct:
Mon-Fri 9:00 to 17:00
Sat 9:00 to 18:00
Sun only opened for worship
Nov-Feb:
Mon-Fri 9:30 to 17:00
Sat 9:00 to 17:00
Sun only opened for worship
Duration of Visit
Approximately 45 - 60 minutes.
Address
St Patrick's Cathedral
St Patrick's Close
Dublin D08 H6X3
Location
Inspiration
What to do on your group trip
Why choose CGH?
Great Central Hostels
Choose from the top hostels in Ireland situated in ideal locations for group tours (2,500 hostel beds).
Unique Experiences
Book airport transfers, tours, attractions, meals plus lots more to make your group trip memorable & unique.
Local Expertise
Benefit from our 29 years' experience in handling over 800 groups to Ireland per year (30,000 students).