Our Hostels and Top Things to Do Along the Wild Atlantic Way
Created in 2014 to promote the West of Ireland, the Wild Atlantic Way is one of the most scenic tourist routes in the world and offers quiet, pure air and spectacular views of nature and the Atlantic Ocean. On a tour to this region your group will also have the opportunity to immerse themselves in authentic Irish culture and heritage. They will even hear the locals speak Irish and experience their warm hospitality!
"Come explore the #WildAtlanticWay, the locals are waiting to meet you!"
(@wildatlanticway on Twitter)
Where to Stay With Your Group Along the Wild Atlantic Way?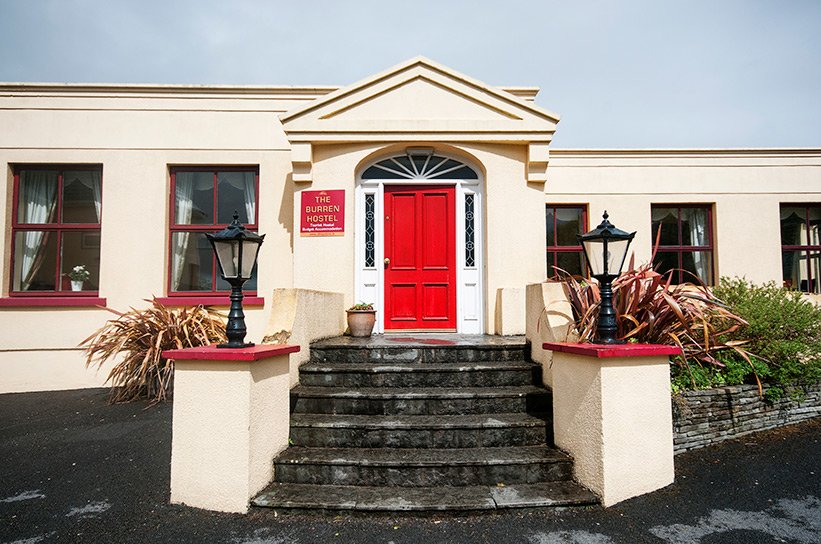 We can provide you with 3 charming hostels situated in perfect locations for your group to enjoy all the tourist attractions, activities and tours that this wonderful region of Ireland has to offer -
cosy spa town accomodation just a 15-minute drive from the Cliffs of Moher, a modern and elegant hostel in Galway City Centre and a converted hunting lodge in beautiful Connemara.
Wherever your group decides to base themselves, they can still experience all the wonders that this region has to offer.
Top Things to Do With Your Group Along the Wild Atlantic Way
Never been to the West of Ireland before and wondering what you can do on your group trip there? We have summarised for you some of the most popular things we book for our groups in the area:
Cliffs of Moher Cruise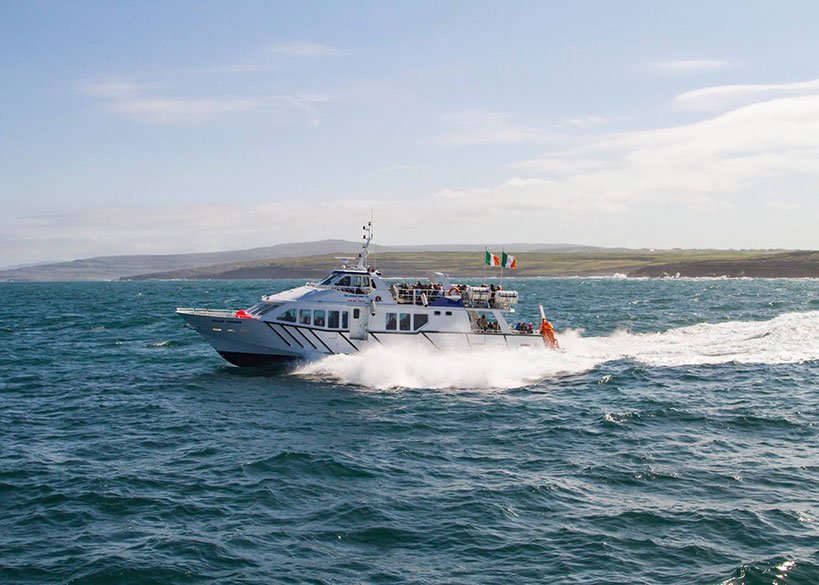 One of the activities you can't miss is the Doolin Ferry Company Cruise , which will offer your group an alternative way to admire the worldwide famous Cliffs of Moher, a designated UNESCO Geo Park. This relaxed cruise will provide your group with unequalled views of this landmark from the sea. If you wish you can combine this activity with a visit to the Cliffs of Moher Visitor Centre.
"The best time to be at the Cliffs of Moher is during the sunset. It's truly spectacular."
Nicola Foley, Managing Director at Celtic Group Hostels
Doolin Cave
If your group is into underground caves, you can't miss a visit to the Doolin Cave, home to the largest stalactite in the Northern Hemisphere. A knowledgeable guide will immerse your group in the history of the cave's formation and development.
Aillwee Cave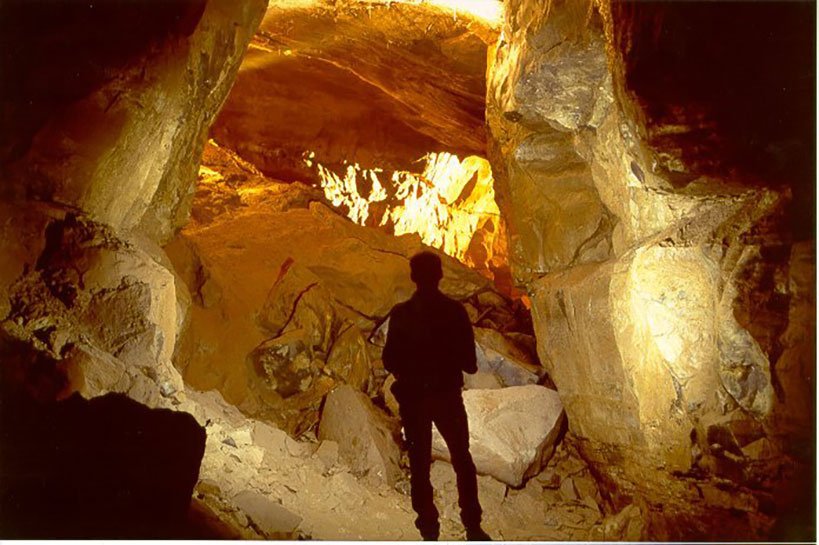 Another tourist must-visit for fans of the underworld is Aillwee Cave, where an enjoyable guided tour will take your group through the stalactites, stalagmites, relics of bears and waterfalls. If you are interested, you can also book a visit to the Birds of Prey Centre and admire the largest collection of bird species in Ireland.
Aran Islands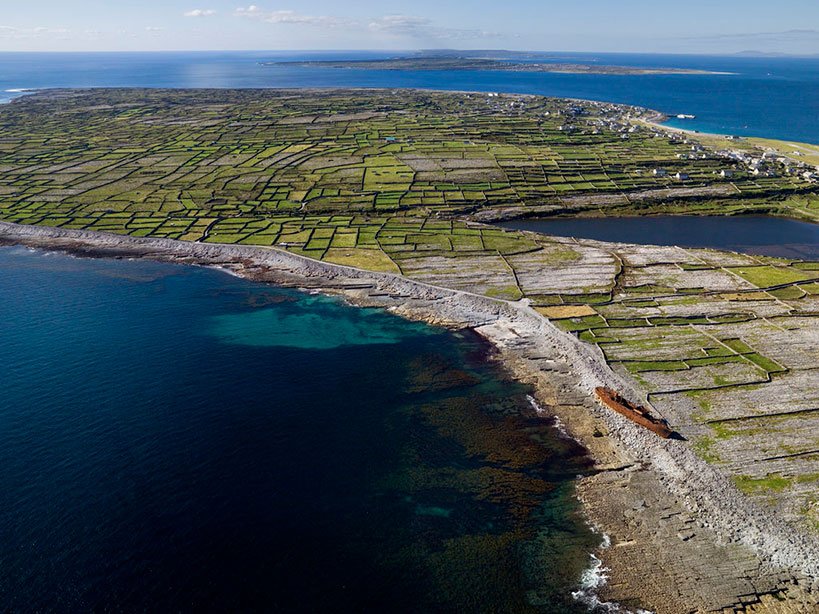 Wherever you are located, you can't miss a visit to one of the stunning Aran Islands. Your group can visit either Inis Mhor or Inis Oirr, respectively the biggest and the smallest of the three islands. They both boast some of the most striking natural environments in Ireland and your group can enjoy them on a mini bus tour or by hiring bikes for the day.
The Burren Smokehouse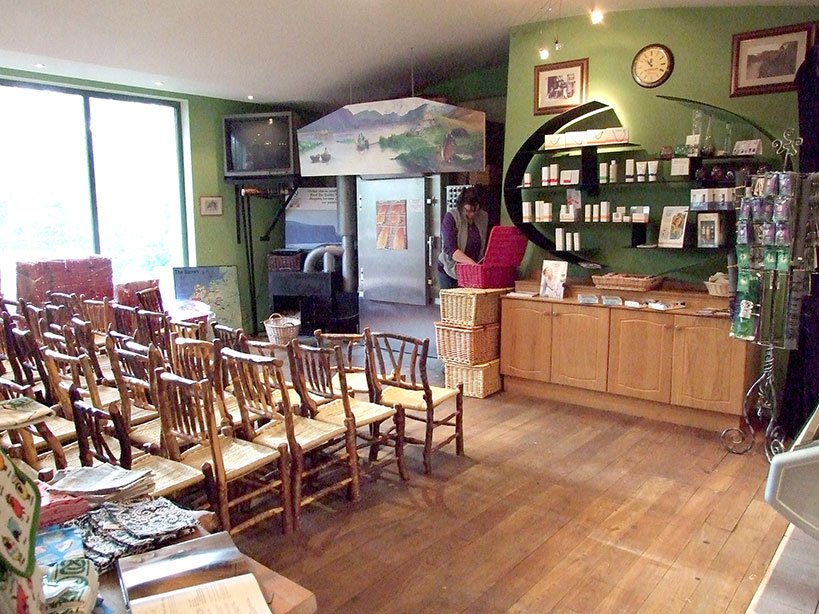 Is your group into fish, especially into smoked salmon? Then they can't miss a visit to the Burren Smokehouse, a family-run tourist attraction in the south-west of Ireland. A guided tour will show your group how smoked salmon is prepared with the opportunity to taste this local delicacy at the end of the tour!
The Gaelic Games with Go Gaelic
Do not think of going back home without having tried a session of Gaelic Games with our partner Go Gaelic. Gaelic Football, Hurling and Handball are our top national sports here in Ireland and your group will learn how to work as a team, having fun at the same time. They are a uniquely Irish experience and your group doesn't need to be sporty to play them!
"My favourite thing for groups to do is a session in Gaelic Games to learn about our national sports in Ireland. Don't worry if you're not sporty - these sessions are great for team bonding with your group."
Niamh Foley, Director of Operations at Celtic Group Hostels
Cnoc Suain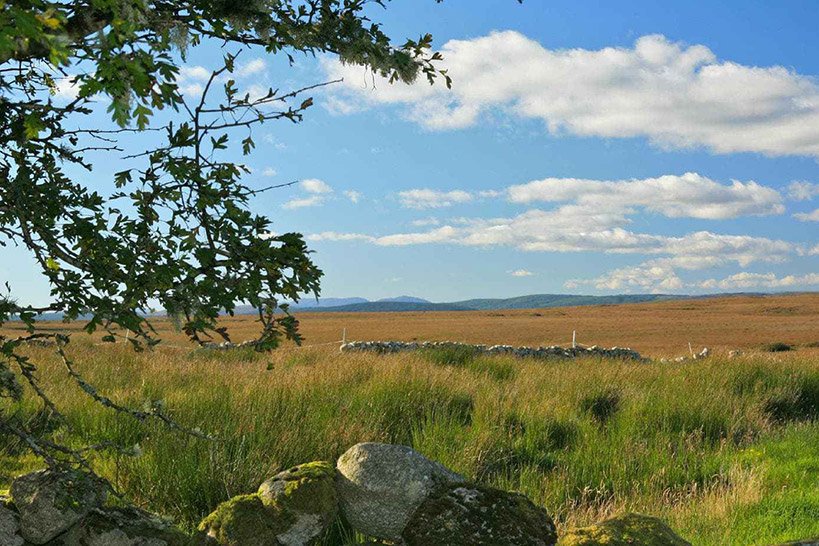 Last but not least, you can't leave Ireland without a trip to Cnoc Suain, a restored 17th century hill-village in Connemara. Their student programme will give your group an absorbing insight into the authentic Irish language, warm hospitality and culture with its traditional music, songs, storytelling, ceili dancing and food.`
Day Trips to the West of Ireland from Dublin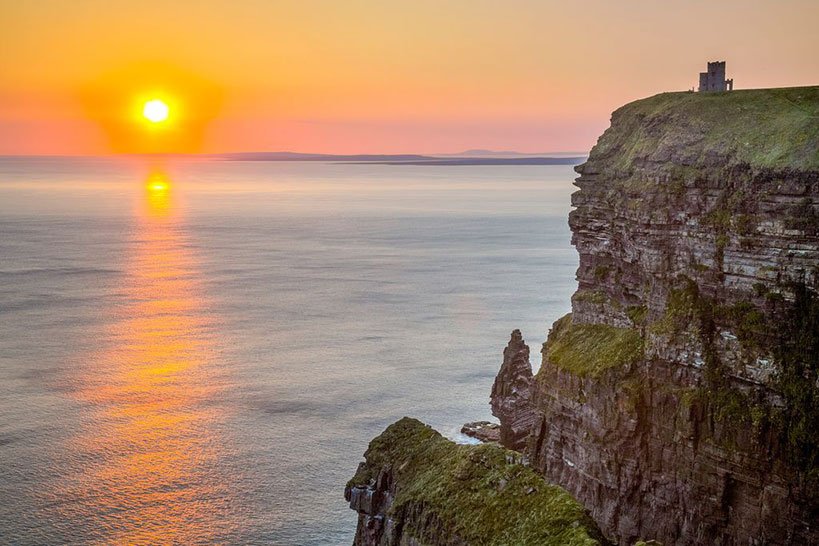 If your group has no time to spend one or more nights along the Wild Atlantic Way, but still wants to visit, don't worry! We can book a private day tour from Dublin to the Cliffs of Moher or to Galway and Connemara and your group will still be able to appreciate the natural beauty the local attractions have to offer.
Excited and want to visit this region with your group? Contact us now to start planning your trip to the Wild Atlantic Way region of Ireland.
Inspiration
What to do on your group trip
Why choose CGH?
Great Central Hostels
Choose from the top hostels in Ireland situated in ideal locations for group tours (2,500 hostel beds).
Unique Experiences
Book airport transfers, tours, attractions, meals plus lots more to make your group trip memorable & unique.
Local Expertise
Benefit from our 29 years' experience in handling over 800 groups to Ireland per year (30,000 students).