Dublin's Newest Hostel for International Student Groups
Overview
Clink i Lár is the newest hostel in Dublin, just opened in October 2023, ideal for groups and owned by the European Hostel Chain Clink. "i Lár" means "in the middle" in Irish, and that's precisely where this hostel is located.
Standing tall over the Dublin Skyline (one of the city's tallest buildings), Clink I Lár is a new, modern, purpose-built tourist holiday hostel that can accommodate 628 guests per night. So, it's the perfect spot for your student group!
Where is Clink I Lár Dublin located?
Situated in the heart of Dublin's city centre on Abbey Street, near historic Viking Dublin, it is just a short stroll away from Temple Bar, the Ha'penny Bridge, and all the city's amenities, like cafés, restaurants, and so on.
What's nearby?
All of the city's must-see attractions are easily accessible on foot from the hostel, such as:
Dublinia
Christchurch Cathedral
Dublin Castle
Trinity College
Irish Whiskey Museum
GPO Museum
Numerous bus stops are just a short walk away, and the LUAS Red Line (local tram) is literally at your doorstep.
What will it be like staying at Clink i Lár Dublin?
The highlights of staying at Clink I Lár include the following:
Great selection of rooms - students will be accommodated mainly in 4 and 6-bedded dorms, and the leaders in twin or double rooms for single use.
Ensuite rooms- toilet facilities are inside the bedrooms.
Facilities in the rooms - all the dorms have comfortable beds with privacy curtains, a power outlet, a light, a USB port, and a locker.
Onsite restaurant - where your group can enjoy delicious meals. They also provide a buffet continental breakfast in the morning for a supplement. It will set the students up for the day!
"Wunderbar" - they also have a bar (to enjoy drinks & events after a busy day out).
Communal spaces - groups can gather here before heading out for an exciting day in Dublin!
Friendly and multilingual staff - they are onsite 24/7 to ensure you have a fantastic stay and to assist you in case of any needs.
Insider Info
As we mentioned, Clink i Lár is one of Dublin City's tallest buildings – you've got to check out the fantastic views of Dublin City from its top floors!
Contact CGH
Would you like to book a stay for your group in this brand-new hostel? Contact us now.
Photo Gallery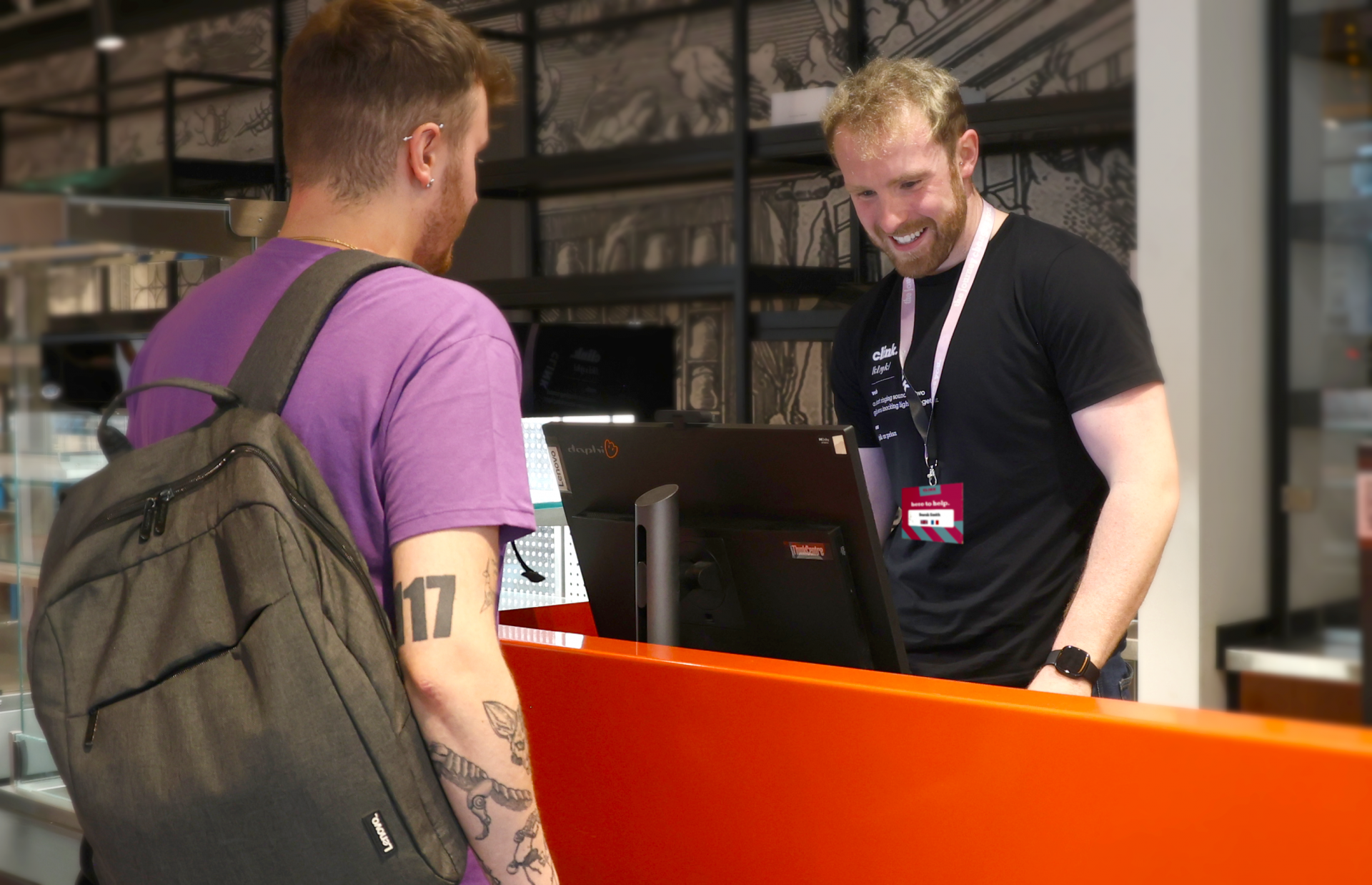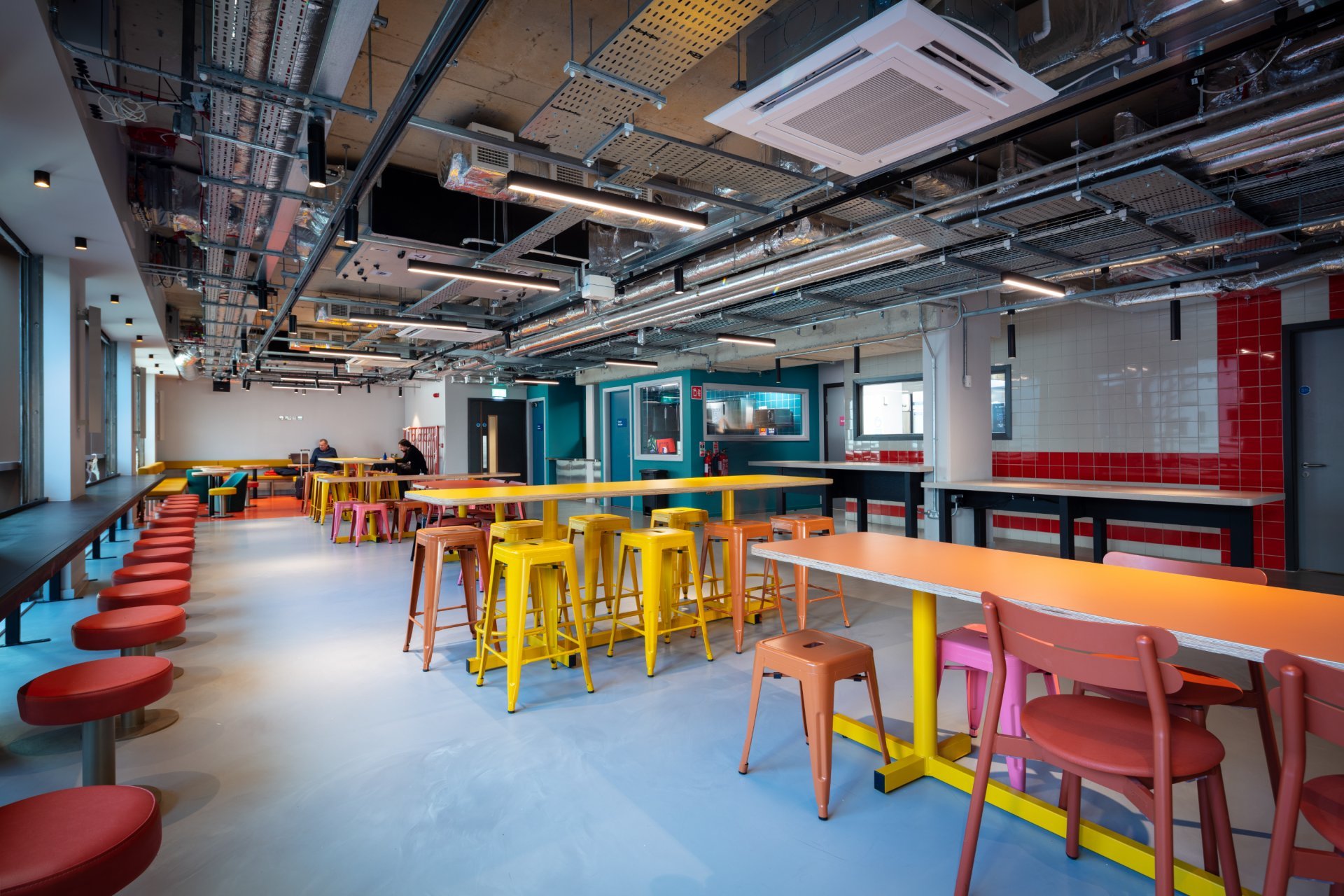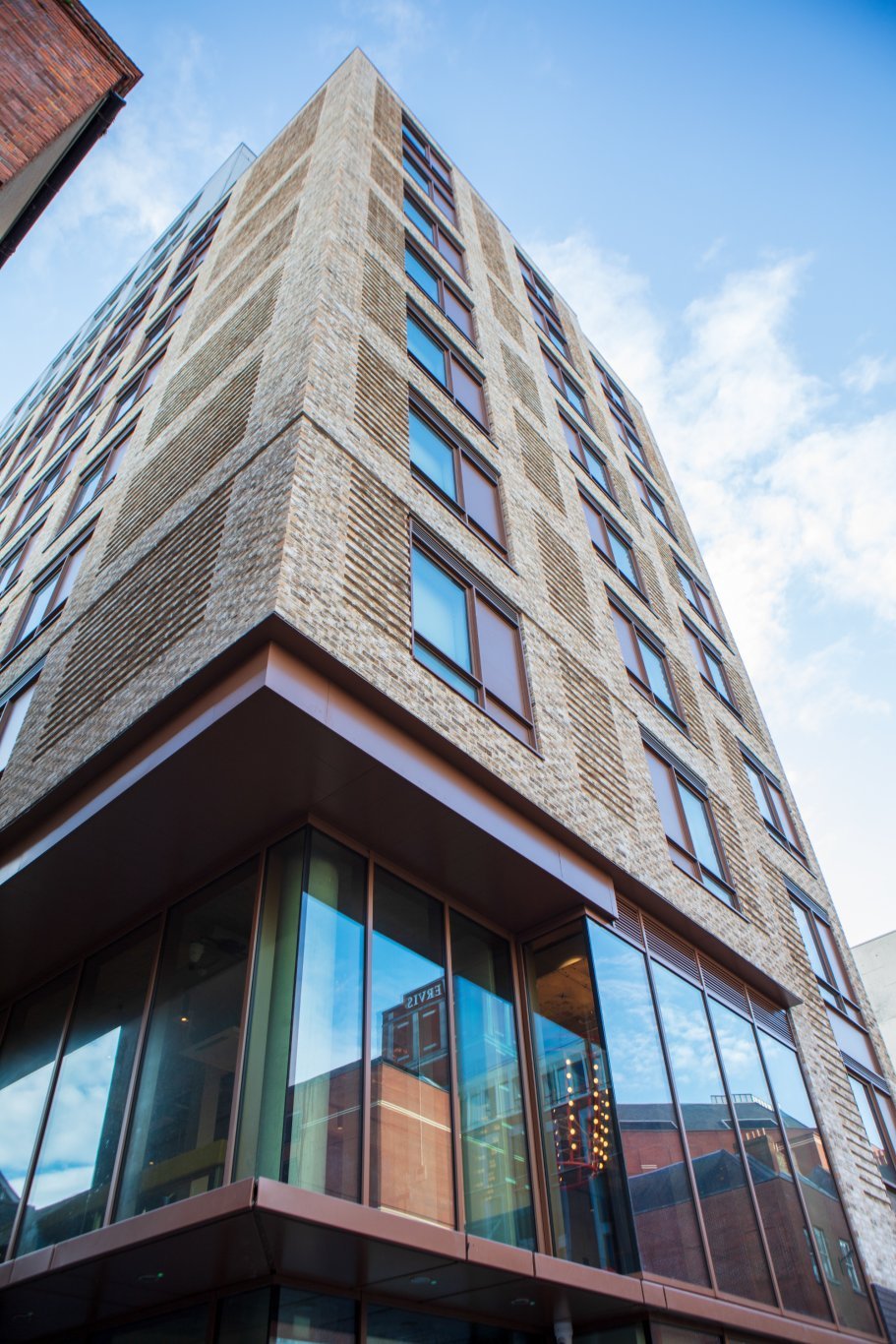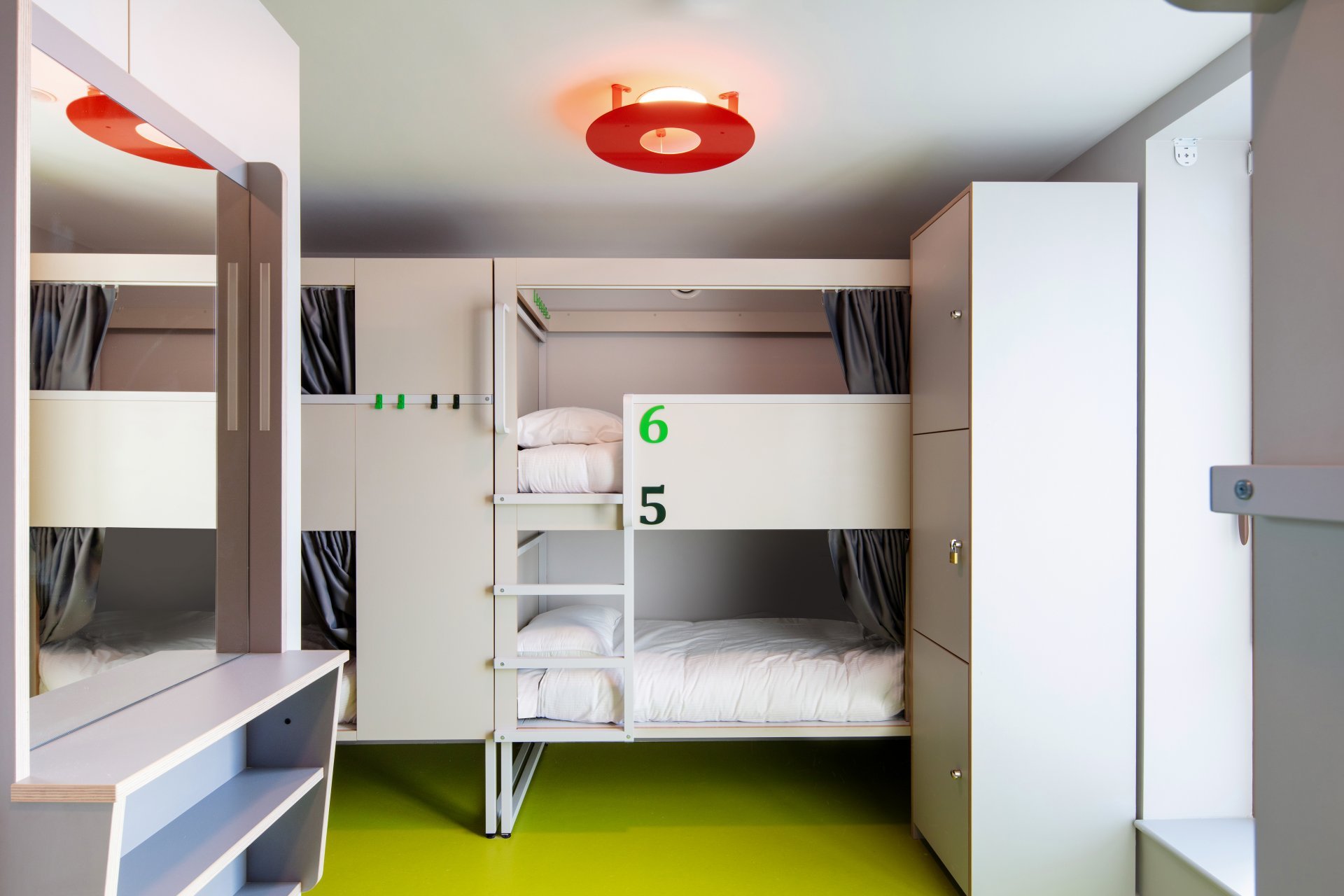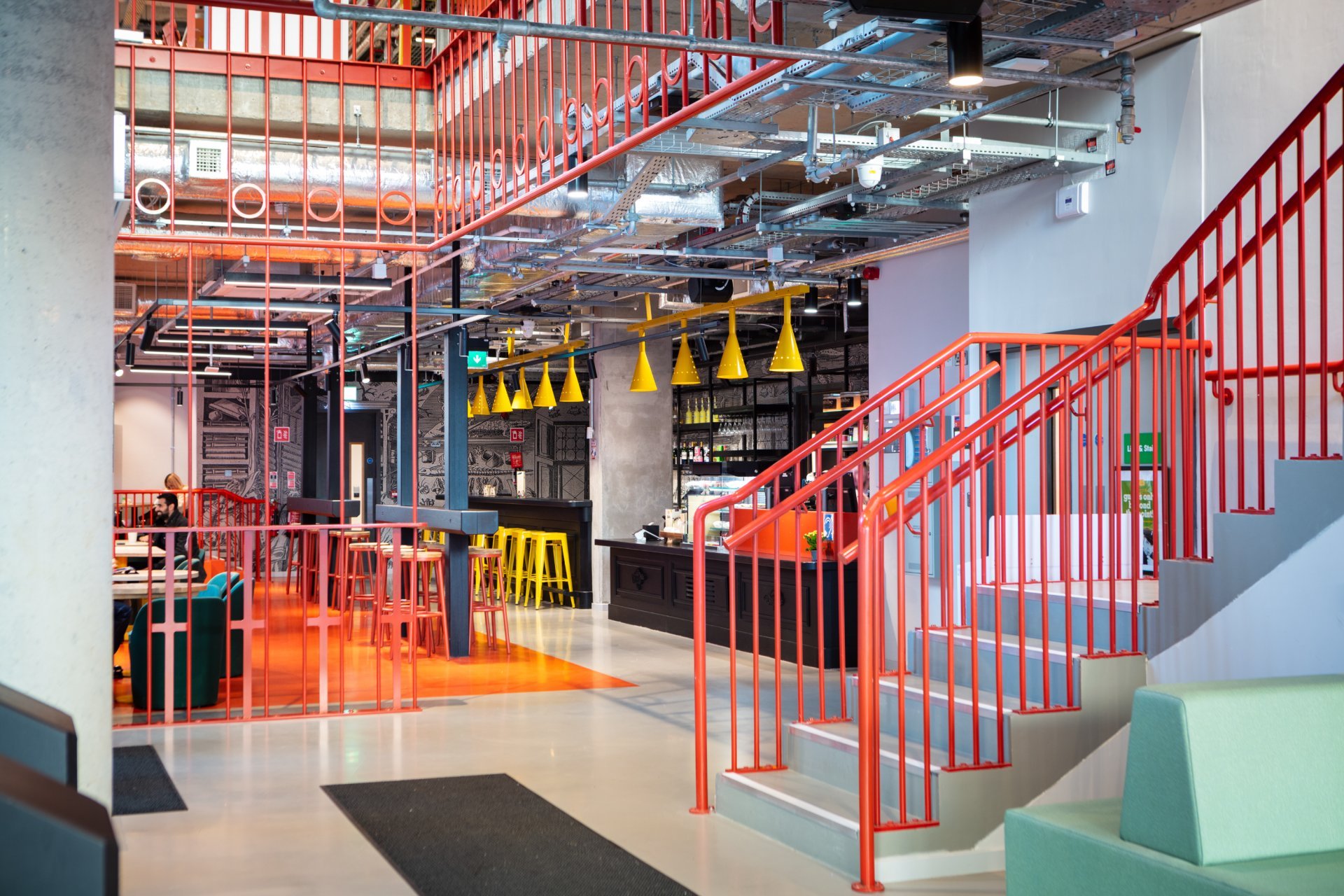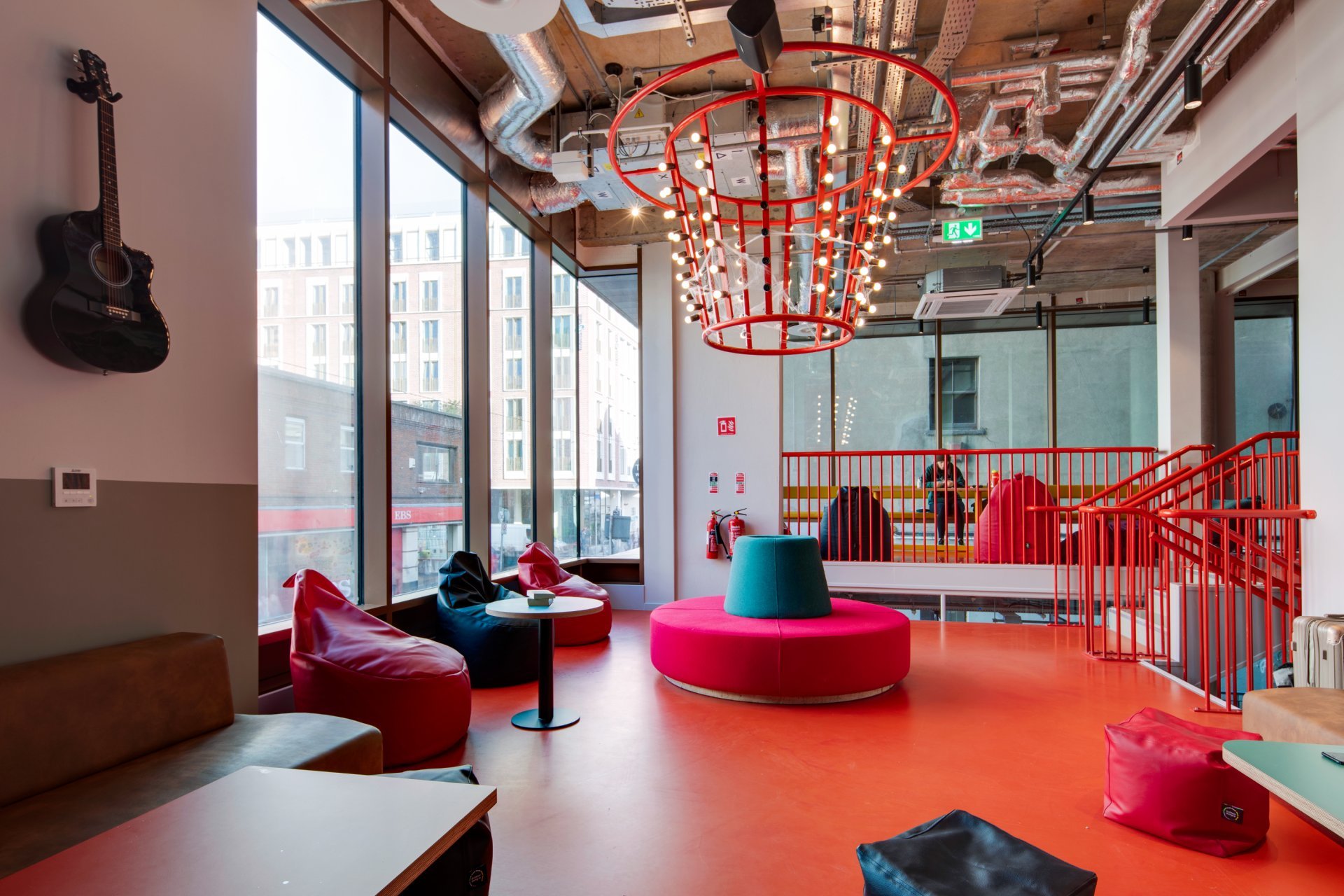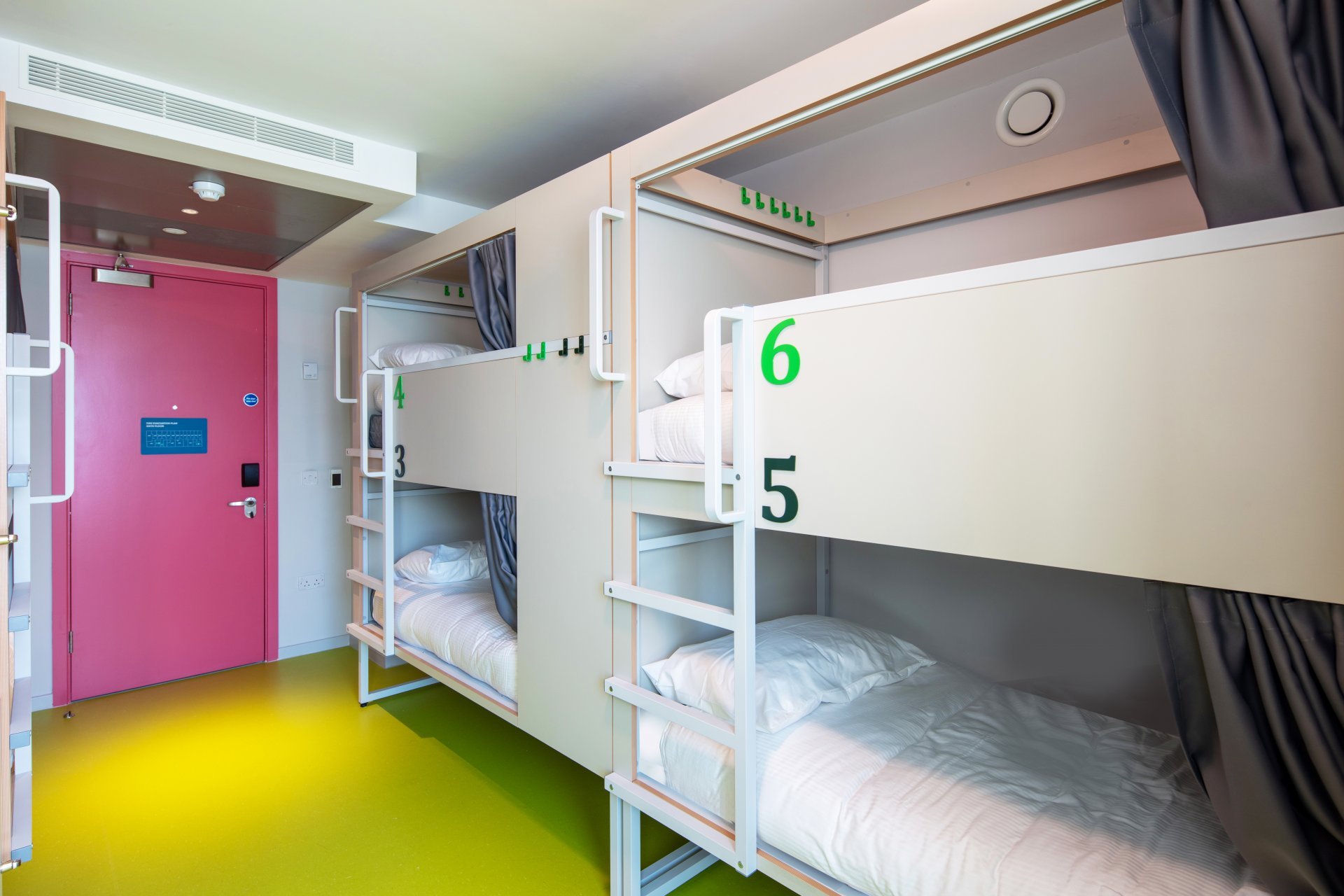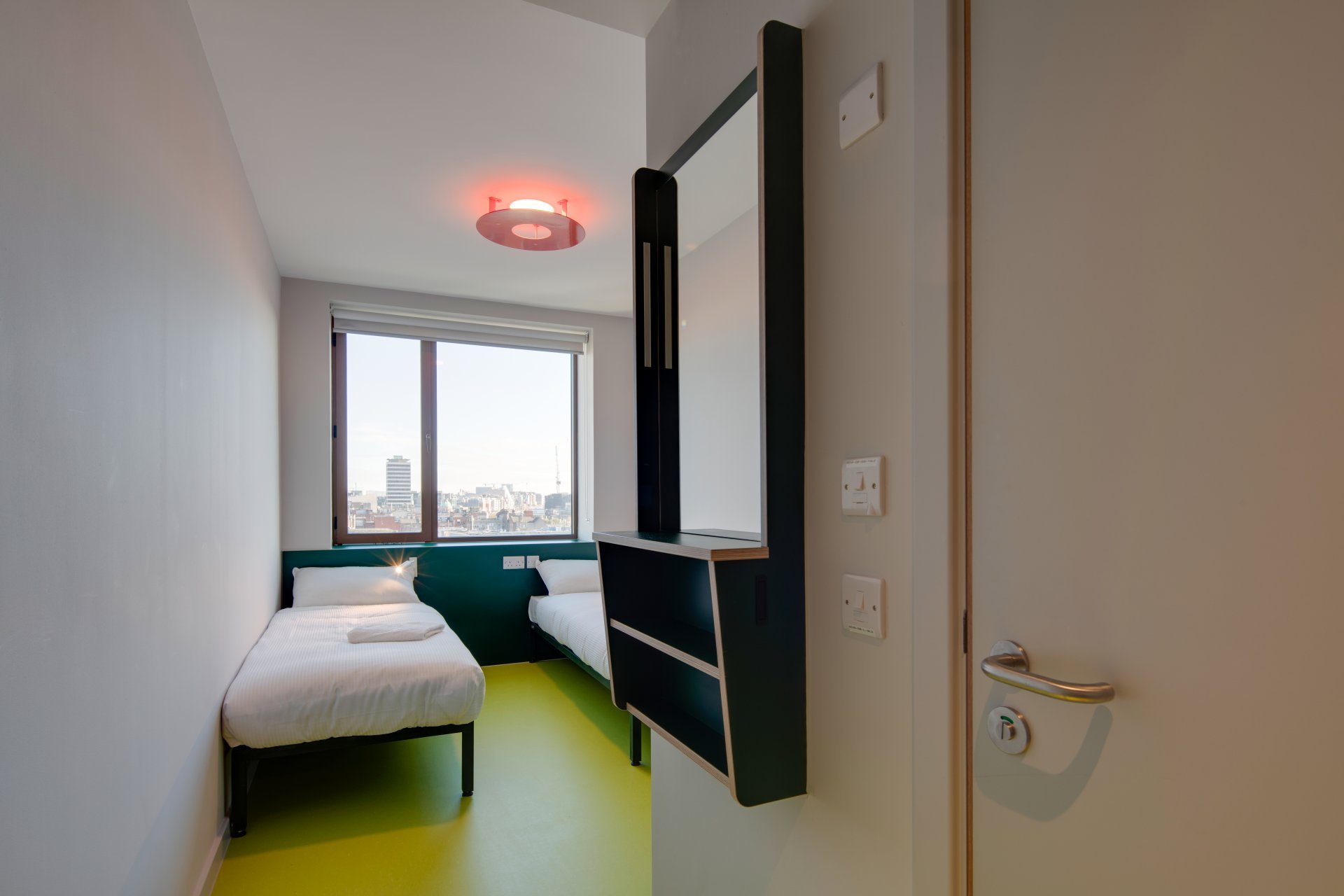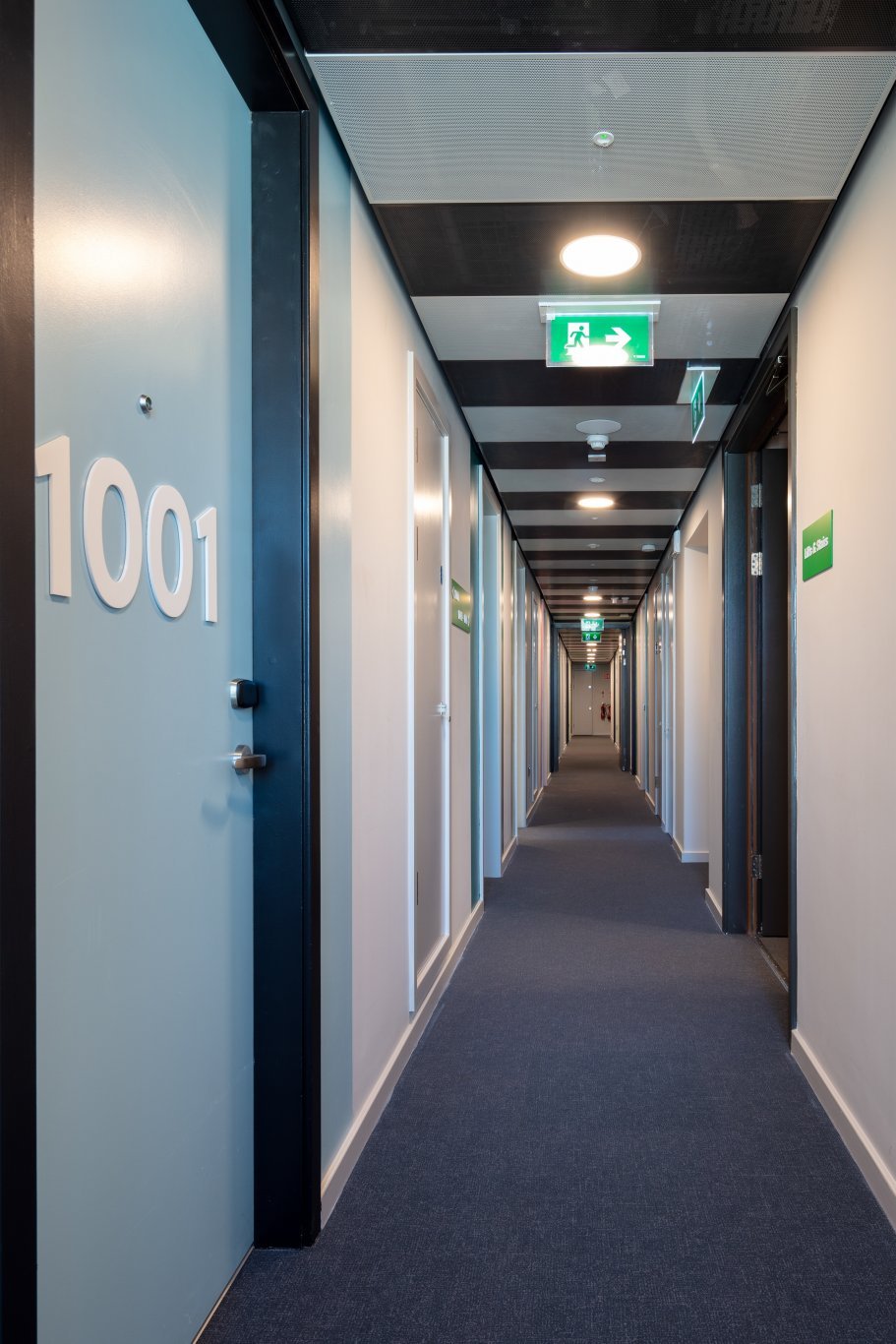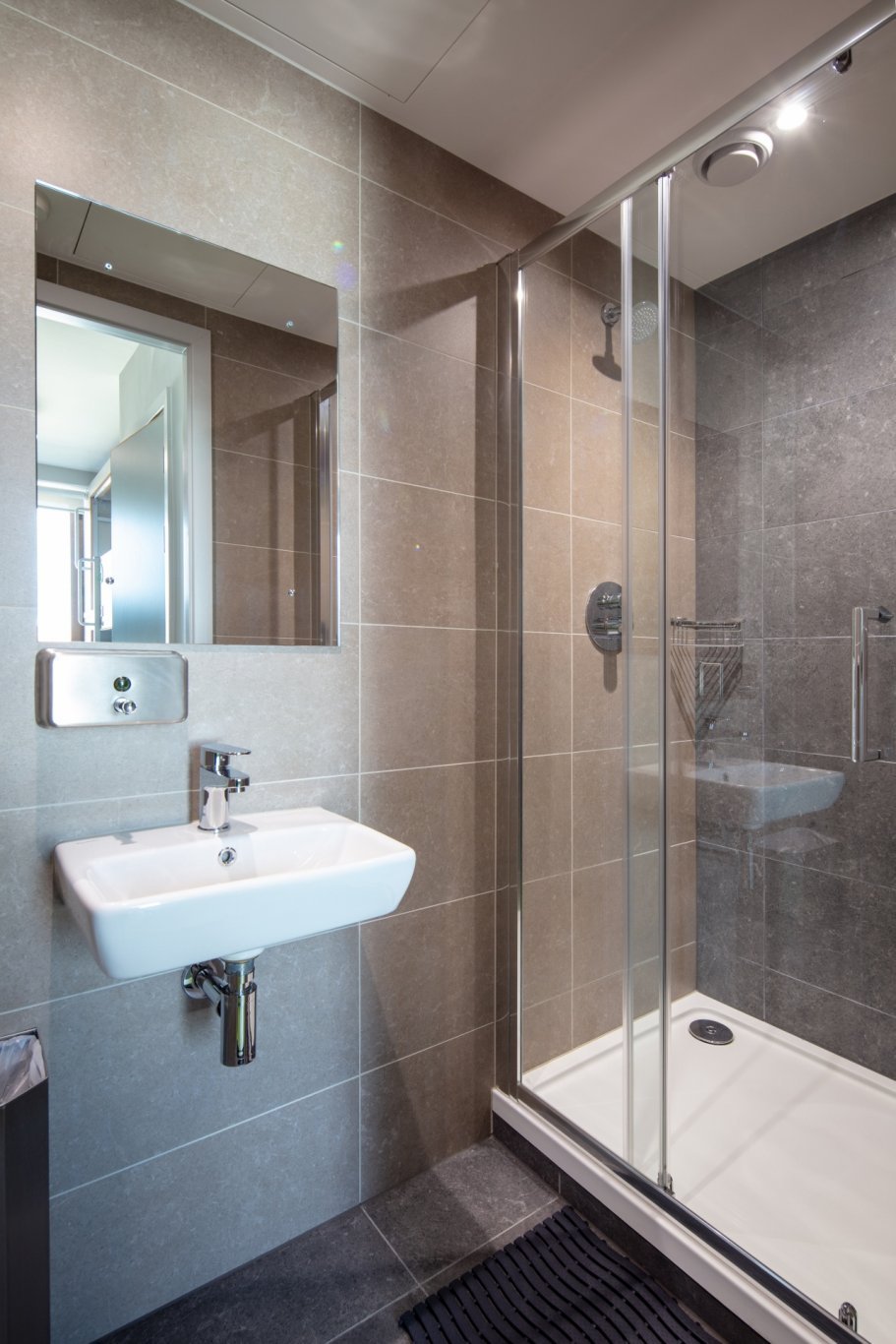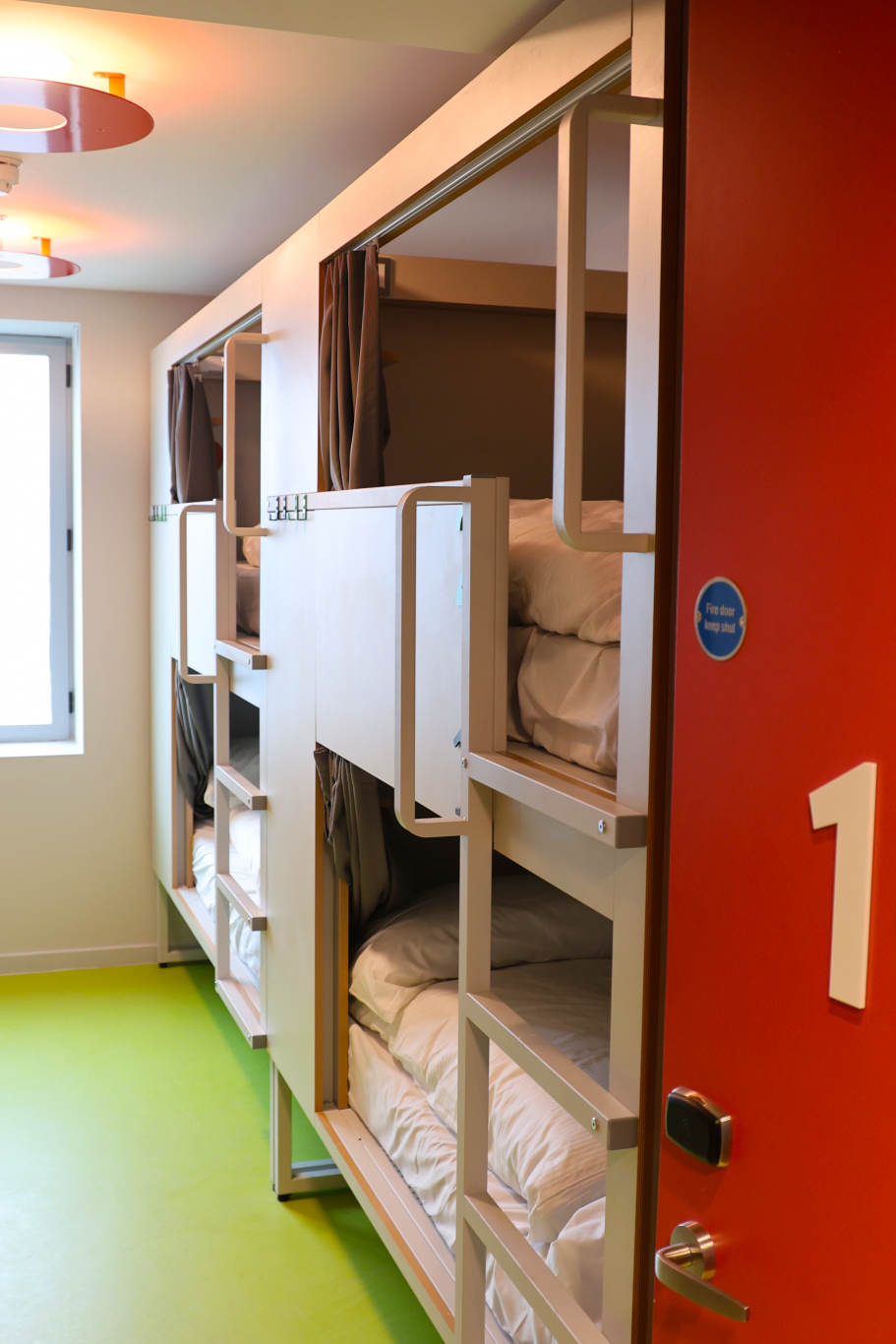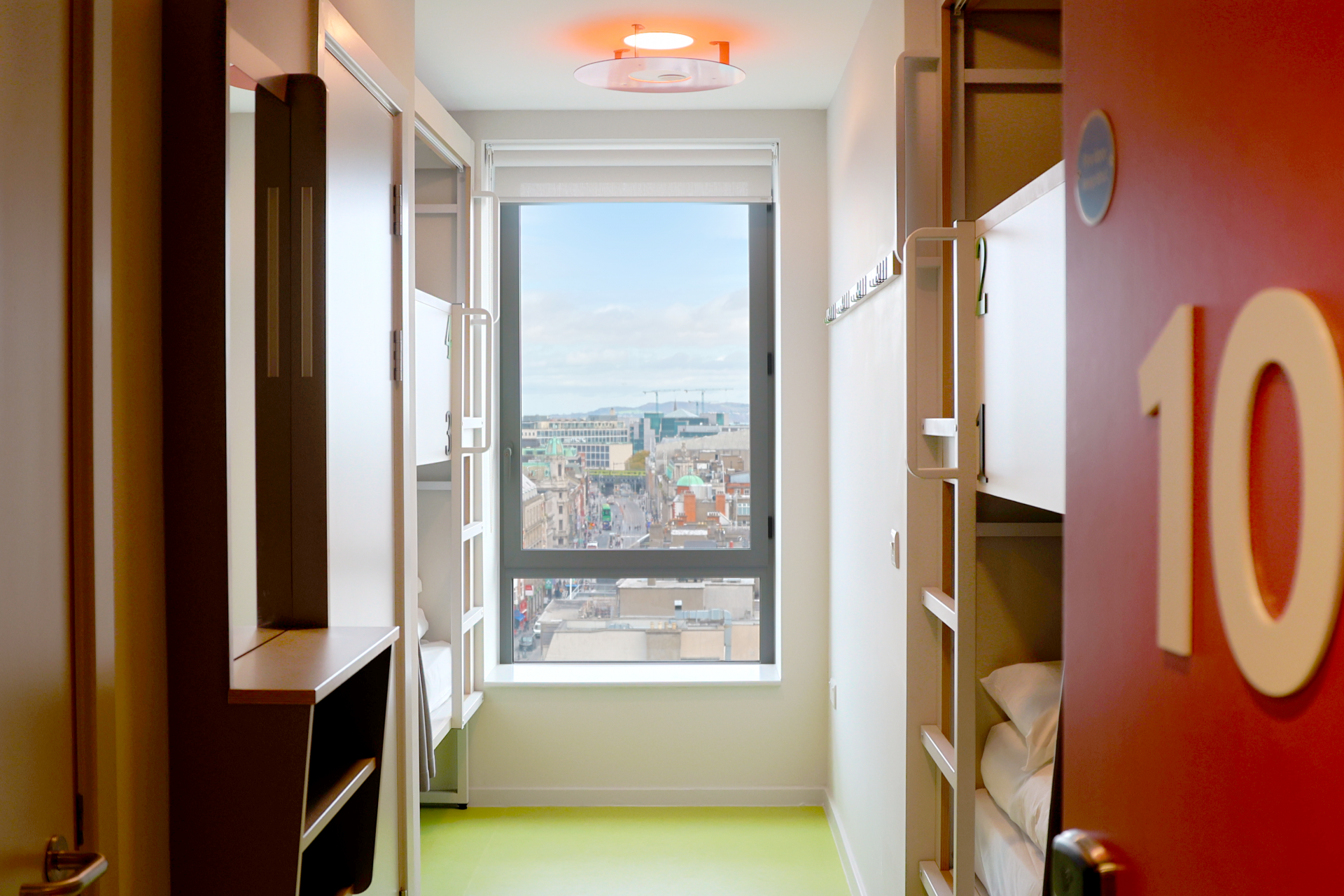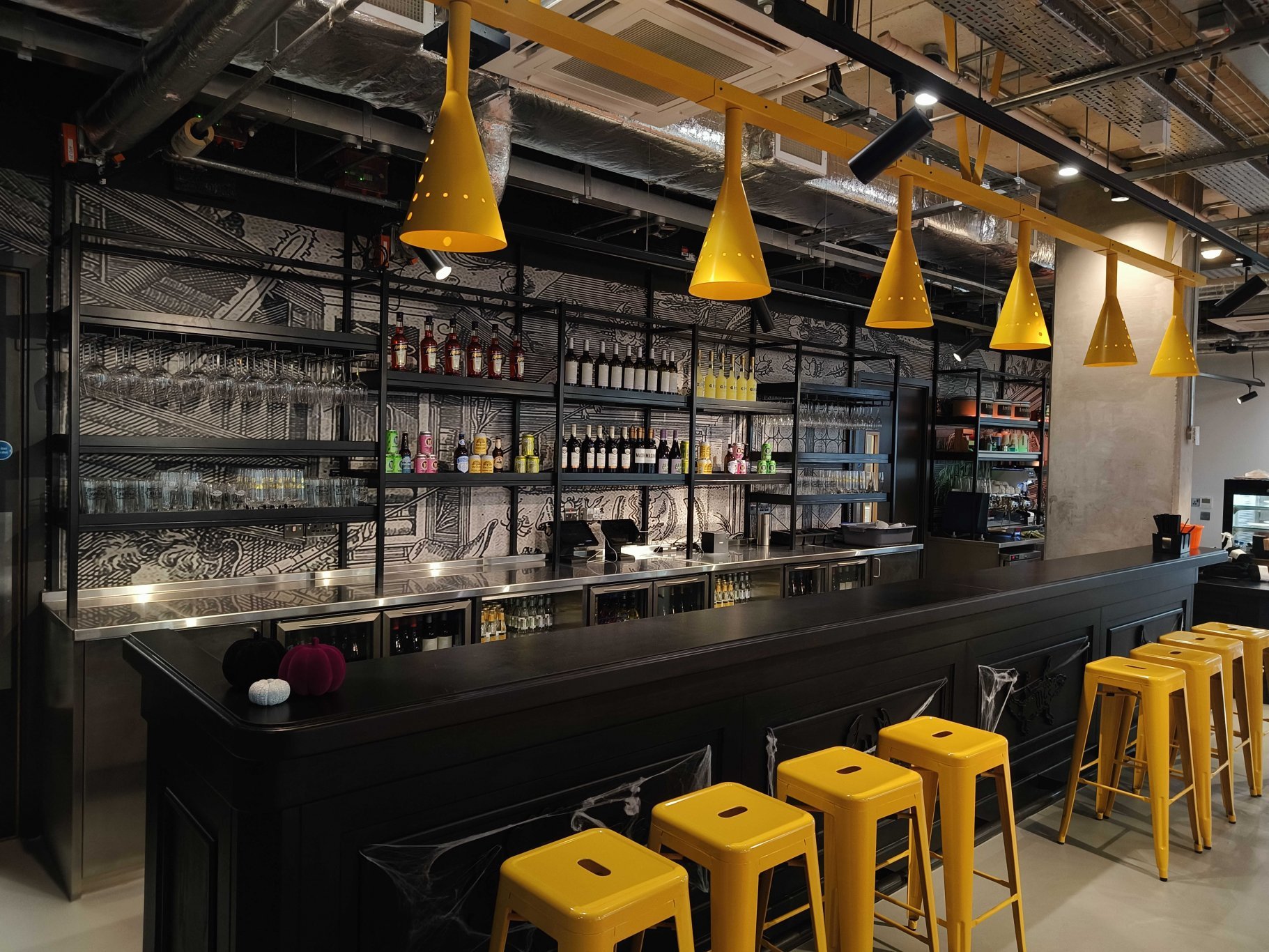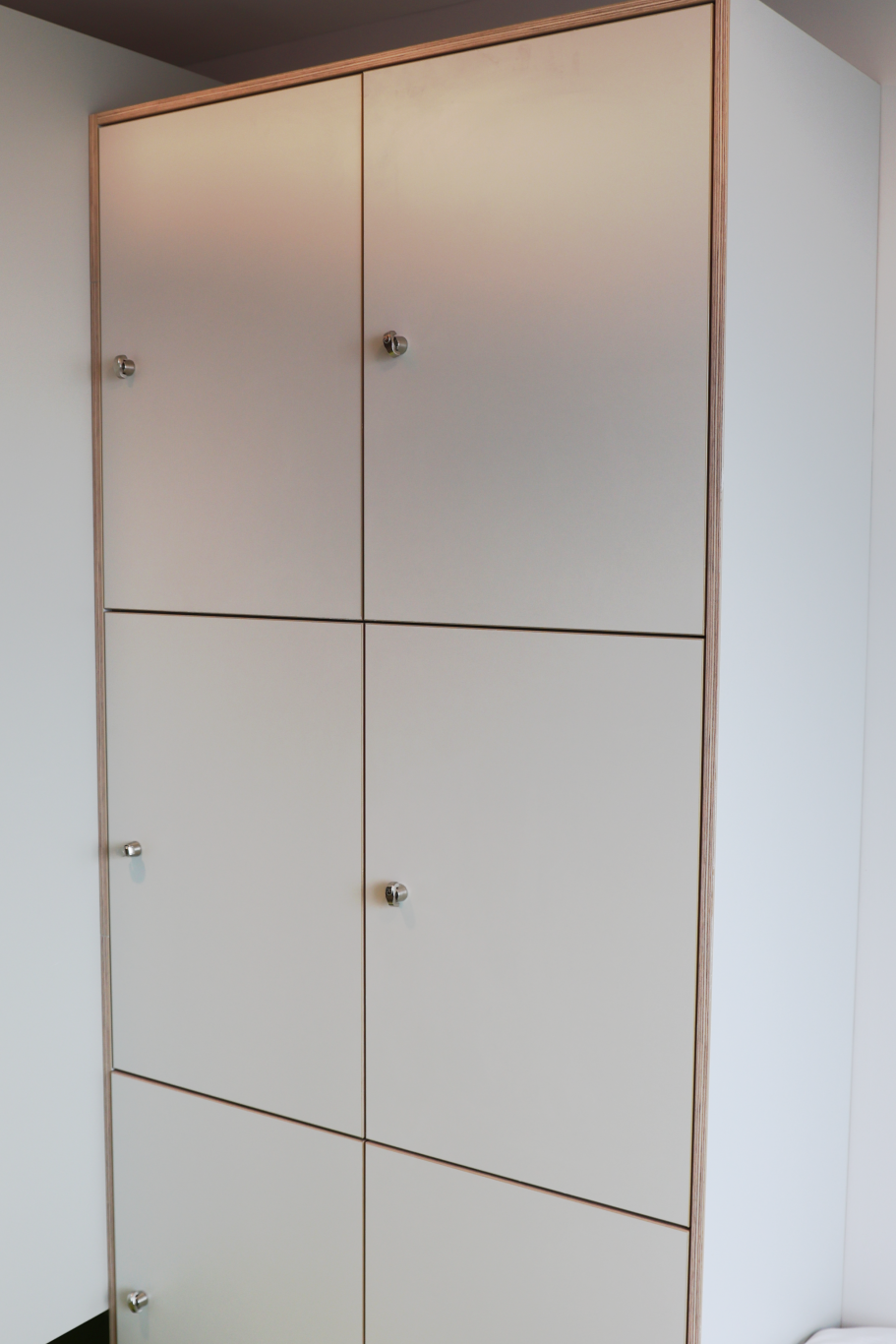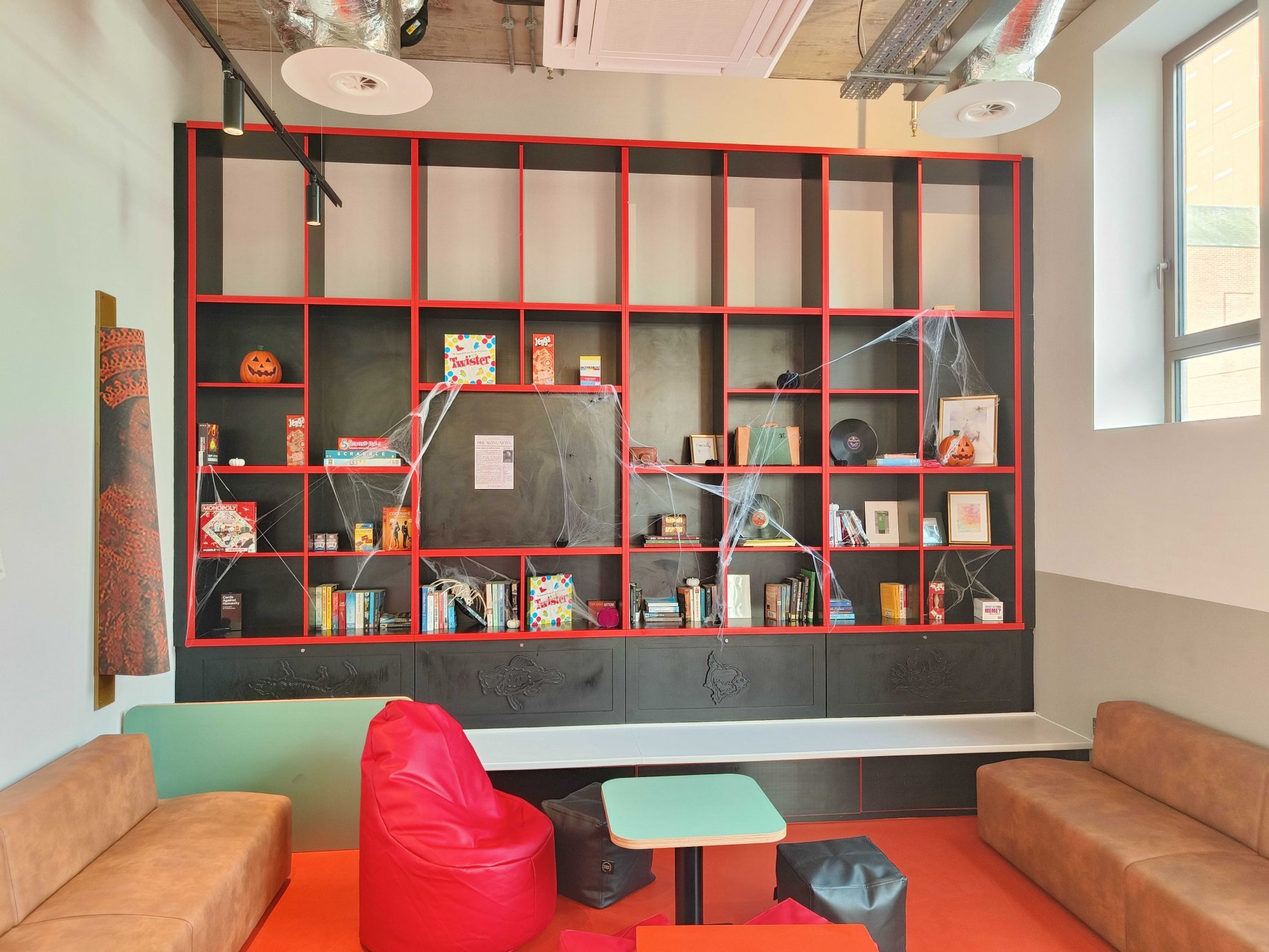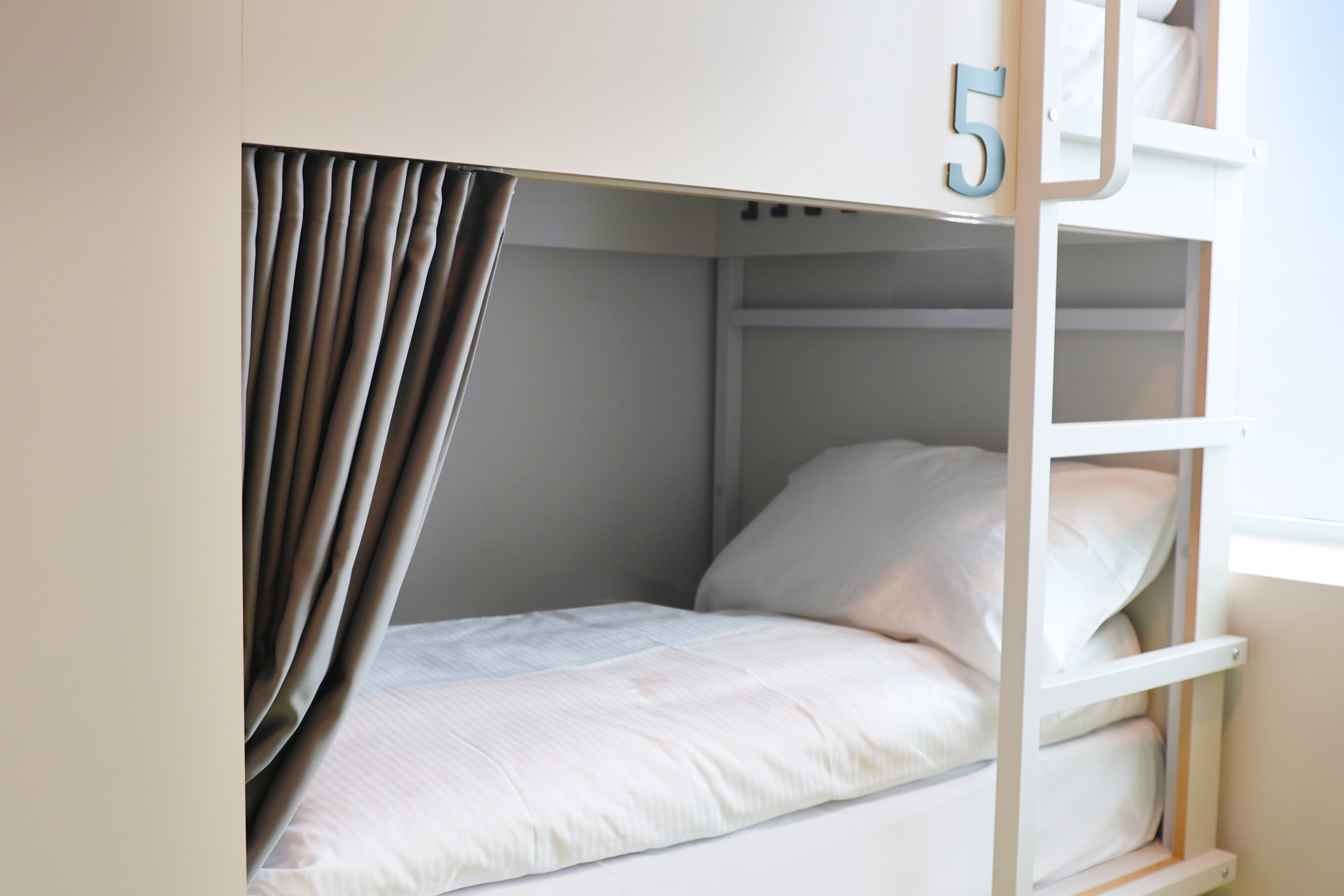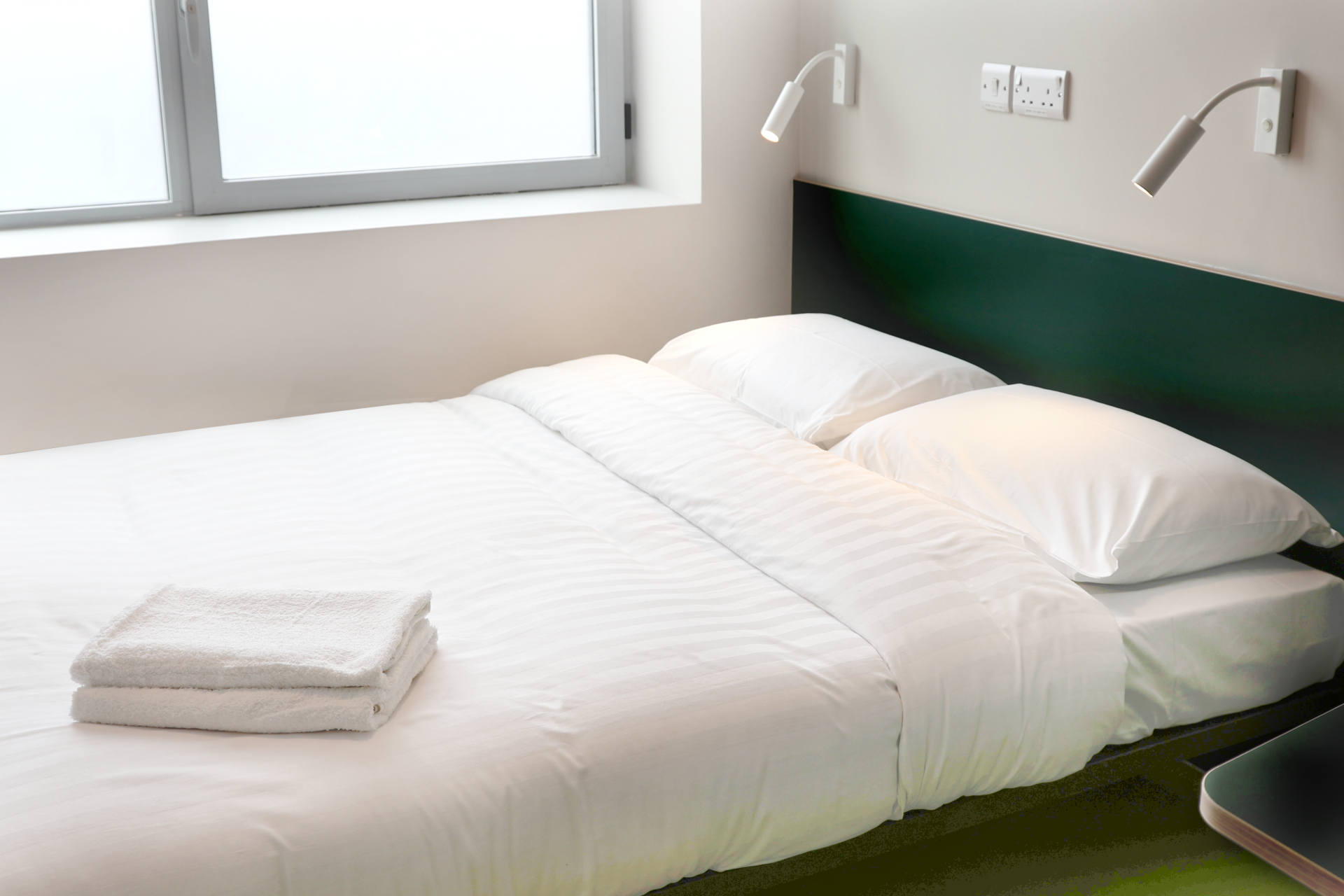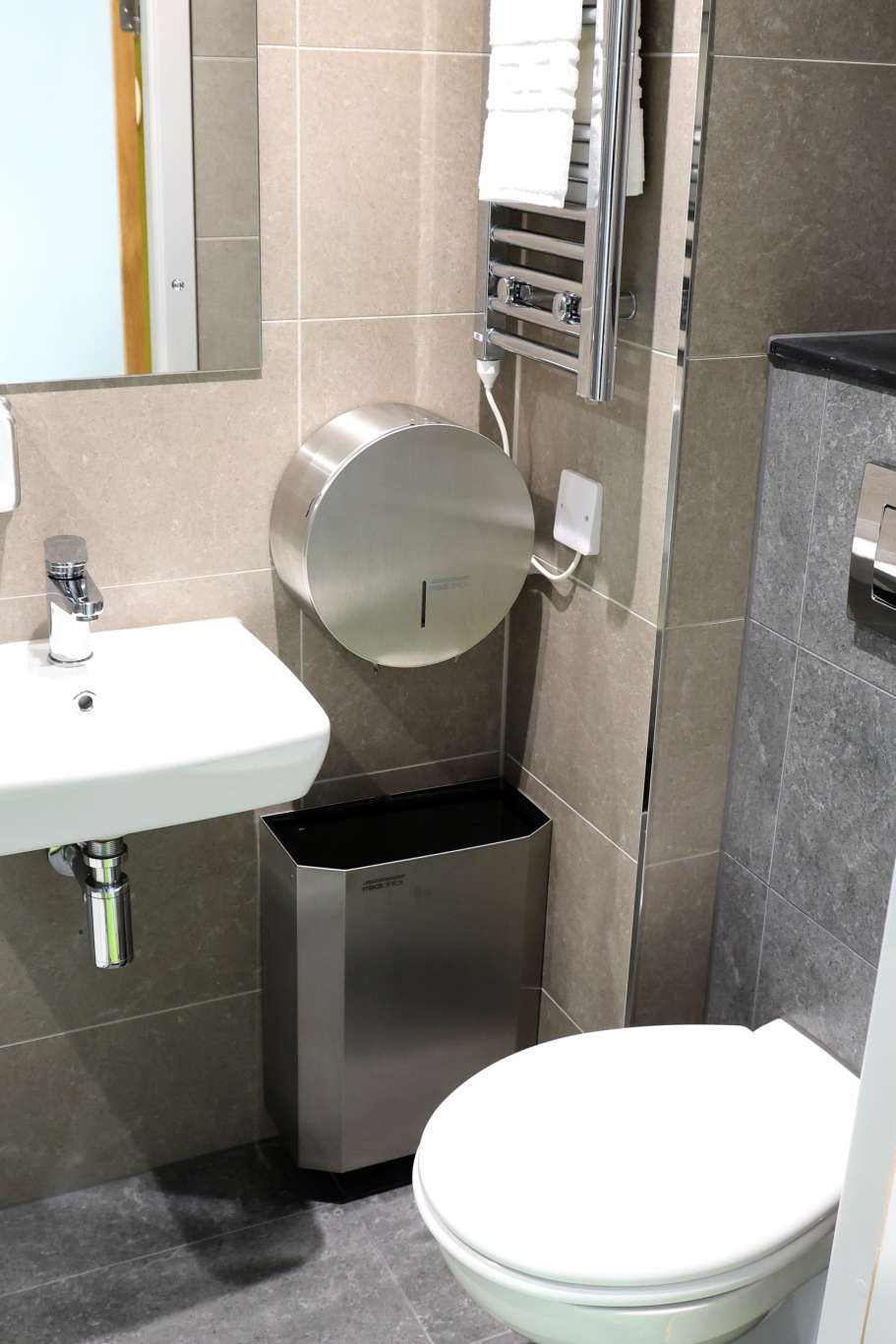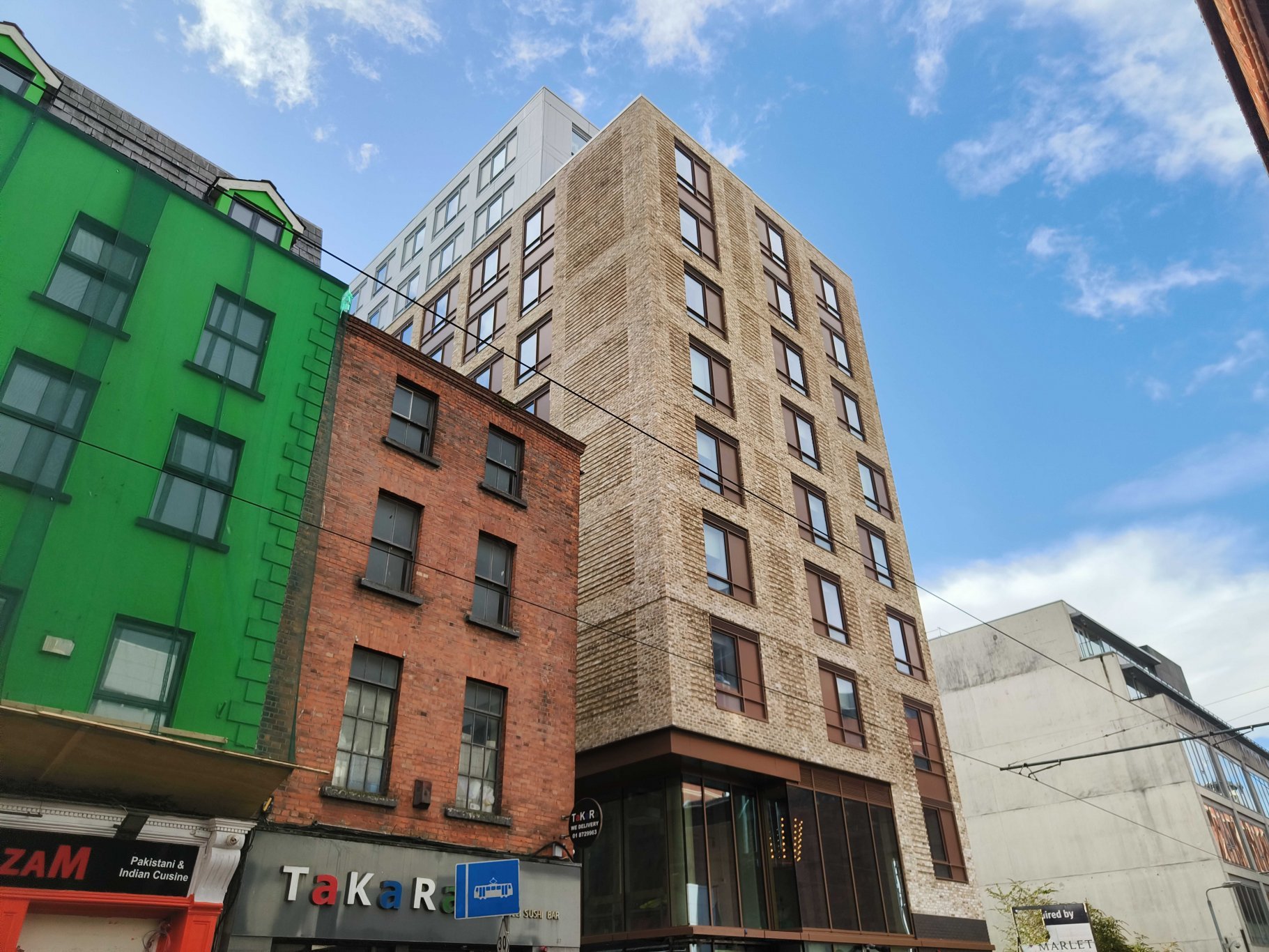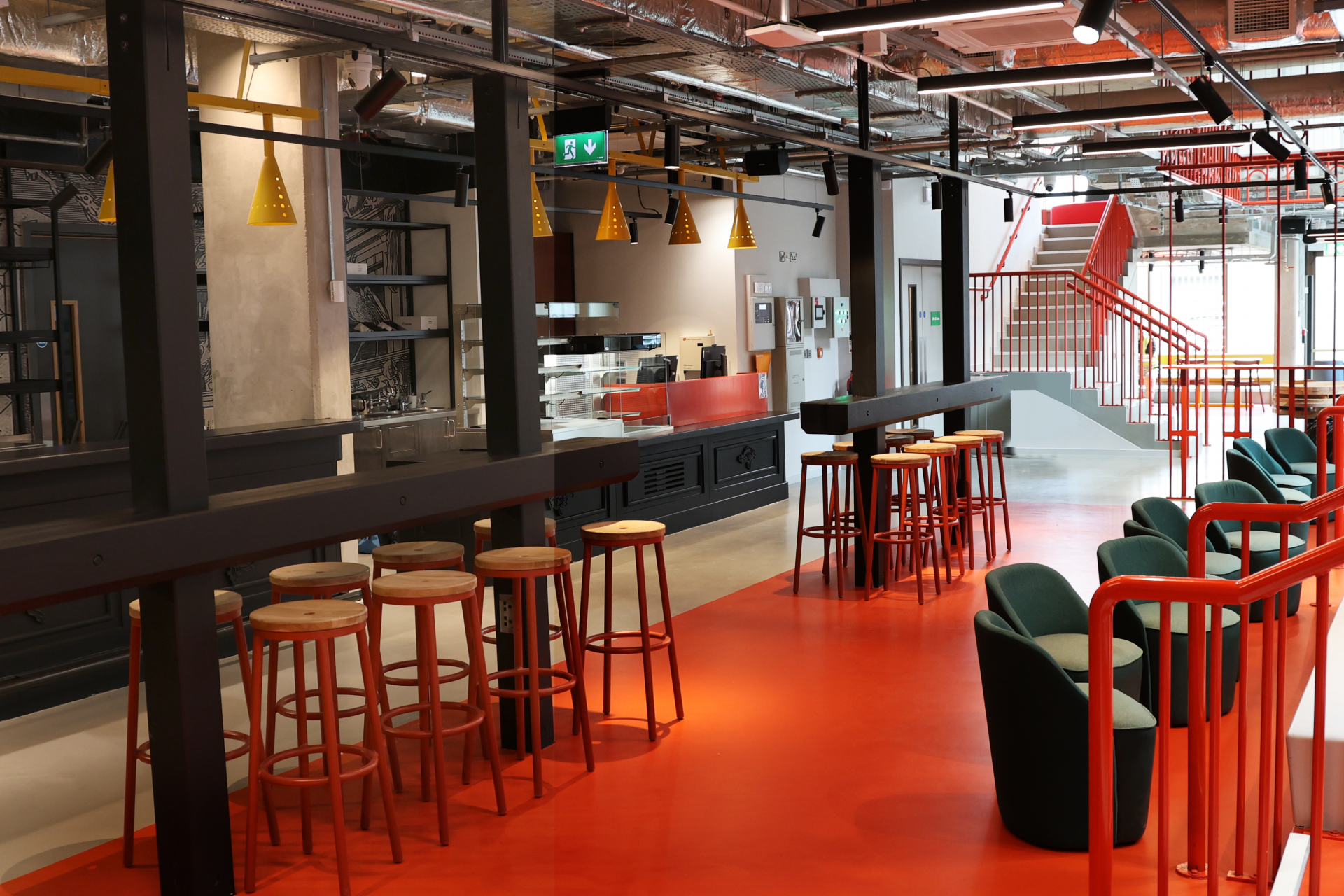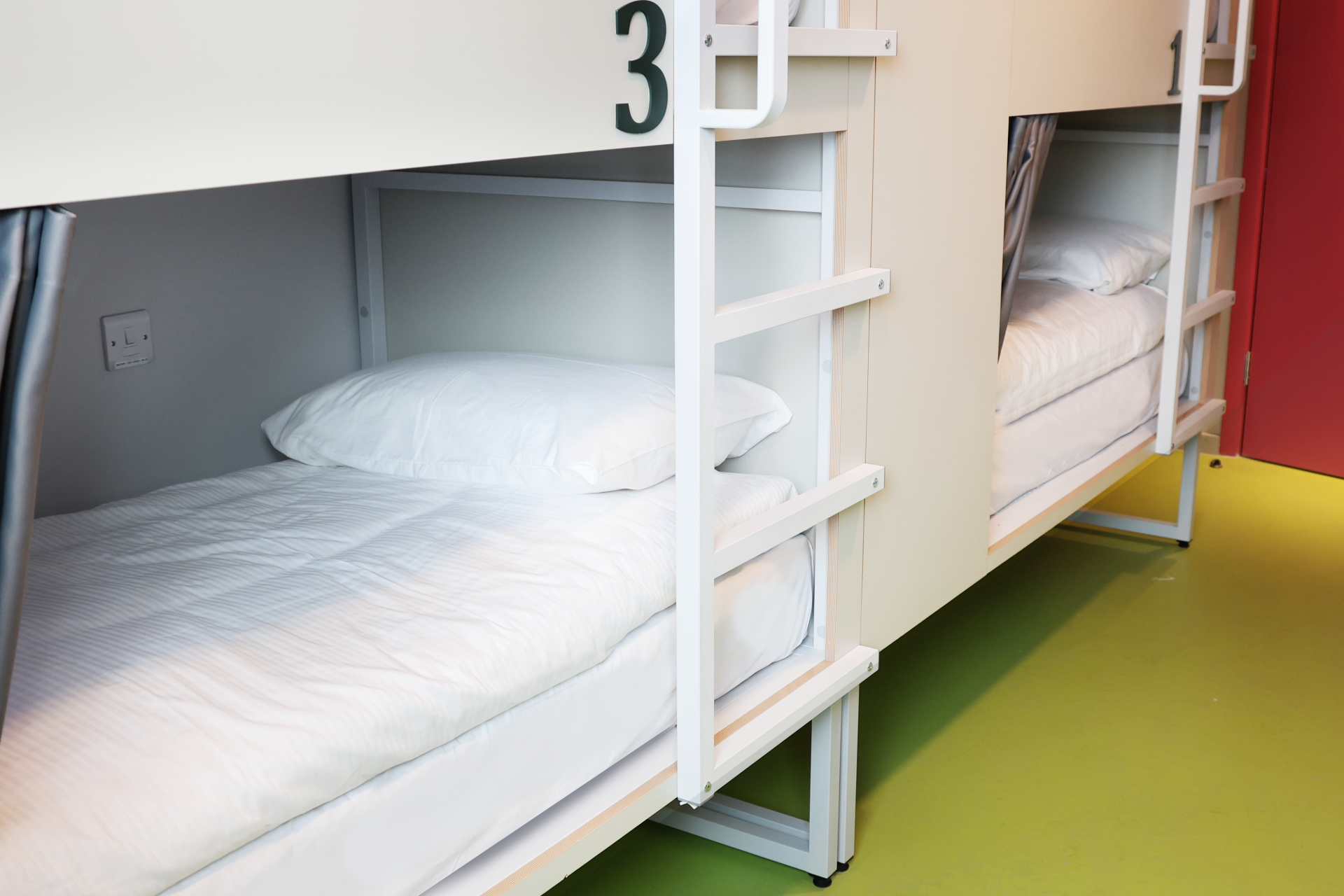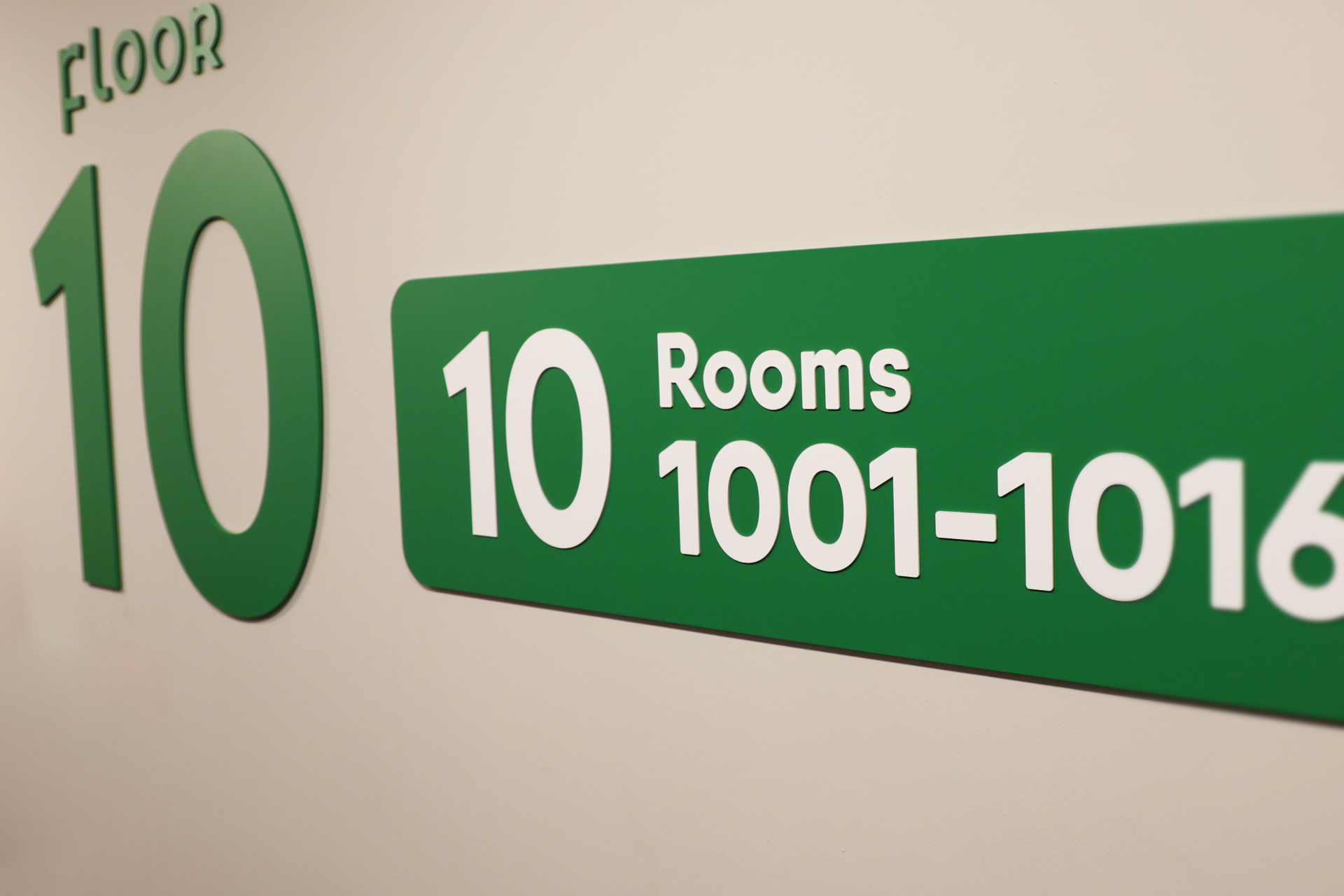 Location
Distance by bus...
...from Dublin Airport: 30min (14km)
...from Dublin Ferryport: 20min (6km)
...from Dun Laoghaire Ferryport: 30min (12km)
...from Busaras Central Bus Station: 7min (1km)
...from Connolly Train Station: 7min (1km)
...from Heuston Station: 20min (4km)
Facilities
Free
Free bed linen
Free toiletries
Free Wi-Fi
Free towels for leaders
Free locker in rooms
General Facilities
24h reception
24h access
Internet access
Air Conditioning
Disabled rooms
Towels available to hire
Luggage storage to rent
Hair dryer available to hire
Laundry facilities
Food & Drink
Onsite restaurant
Onsite bar
Vending machines
Group meal booking services available
Useful Information
Check-in time
16:00 hrs
Check Out Time
10:00 hrs
Breakfast Times
Everyday from 07:00 to 10:30 hrs**
**30 min slots allocated to groups for breakfast. Preferred time must be pre-booked in advance. Max 50 persons per time slot - larger groups will need to be split over 2 time slots.
Breakfast includes
Continental breakfast buffet: Cereals, yoghurts, fruits, meats, eggs, freshly baked bread, pastries,
local breakfast toppings, salads and much more. Vegan, vegetarian, and gluten-free options are
available. Unlimited juice and warm beverages are included.
Note for Group Leaders
Age restrictions:
Guests must be 15+ years old for arrival between March and October (included) and 12+ years old
from November to February.
Group Leaders are required to fill in a code of conduct form on arrival.
Group Types
Youth & School, University & College, Study & Cultural, Sports & Club Tours, Music Tours, Festival & Events, Family & Friends
Towels
Towels available from reception for a supplement
Total Capacity & Room Types
Total beds in this hostel – 628
Total rooms in this hostel –TBC
Room types in this hostel – For students – 8 bedded, 6 bedded & 4 bedded. For Leaders - twin / double rooms. Ensuite Rooms.
Inspiration
What to do on your group trip
Why choose CGH?
Great Central Hostels
Choose from the top hostels in Ireland situated in ideal locations for group tours (2,500 hostel beds).
Unique Experiences
Book airport transfers, tours, attractions, meals plus lots more to make your group trip memorable & unique.
Local Expertise
Benefit from our 29 years' experience in handling over 800 groups to Ireland per year (30,000 students).