Teelings Whiskey Distillery in Dublin
Overview
Teelings Whiskey Distillery is Dublin's only operational distillery!
Dublin has traditionally been at the heart of the Irish whiskey industry and particularly 'The Liberties' area of the city. This area was dubbed the 'Golden Triangle' of whiskey distilling in the past due to the close proximity of whiskey distilleries. Following on from this tradition the Teelings Whiskey Distillery has come along to revive the areas distilling past. Since 1782 the Teeling family have been creating Irish Whiskey and the latest generation of Teelings, Jack and Stephen are now carrying on the family's legacy and forging a bright new future for distilling in Dublin and for Irish whiskey. The tour ends with a tasting of their Small batch whiskey and a seasonal whiskey cocktail.
Photo Gallery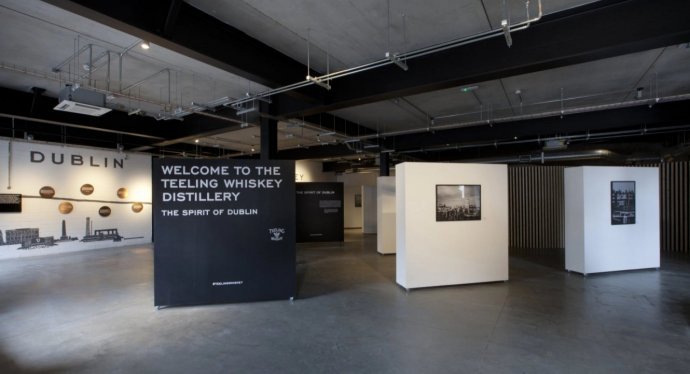 Useful Information
Opening Hours
Monday to Sunday: 09.30 – 17.30 hrs
Notes for Group Leaders
Under 18 Policy: Teelings are now happy to take students under 18 years – however they must be part of a private group and morning times are better for under 18 years group visits.
**Tasting Policy Update : All people under 21 years of aged get served soft drinks. Tasting is now only for over 21 years of age.
Duration of Visit
The Teeling Tasting Tour lasts approximately 45 minutes. It is a fully guided tour and includes a Small Batch Teeling Whiskey sampling and a hand crafted season whiskey cocktail.
Address
13-17 Newmarket, Dublin 8
Location
Inspiration
What to do on your group trip
Why choose CGH?
Great Central Hostels
Choose from the top hostels in Ireland situated in ideal locations for group tours (2,500 hostel beds).
Unique Experiences
Book airport transfers, tours, attractions, meals plus lots more to make your group trip memorable & unique.
Local Expertise
Benefit from our 28 years' experience in handling over 800 groups to Ireland per year (30,000 students).