Things to Do For Groups Travelling in the Cliffs of Moher Area
The Cliffs of Moher on the Wild Atlantic Way are one of, if not the most remarkable natural landmarks Ireland has to offer. Towering 200m above the sea, they are an iconic part of the island's rocky western coast and a true beauty – whether during a cold morning, a bright afternoon or a moody sunset. Are you wondering what else the region has to offer? Look no further, we've got many tours and activities to enjoy for your group!
Accommodation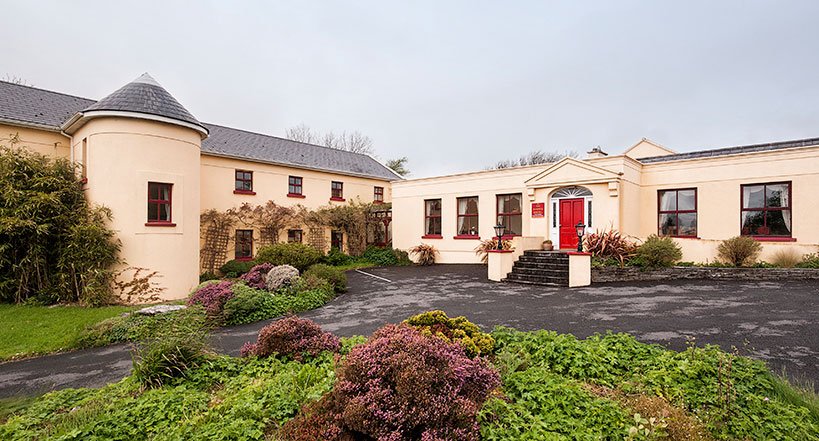 The Cliffs of Moher are easily reachable as a daytrip from Dublin, but we recommend groups who want to explore Ireland's Wild Atlantic Way to stay at one of our hostels there, either directly at the Cliffs, in Galway City or in beautiful Connemara.
Our Cliffs of Moher Hostel in the Burren features en-suite rooms and a great outdoor terrace to have a barbeque party under the stars in the evening. It is located in the spa town of Lisdoonvarna, just a short drive from the Cliffs – an ideal location to launch all kinds of trips into the region!
Ireland is a compact destination and activities along the Wild Atlantic Way can be reached from all of our hostels in the area, so your group can plan an itinerary that suits all of your requirements!
Attractions and Activities
While the cliffs are the region's defining landmark, there are plenty of other activities for your group to take in the unique scenery.
The Cliffs of Moher Visitor Centre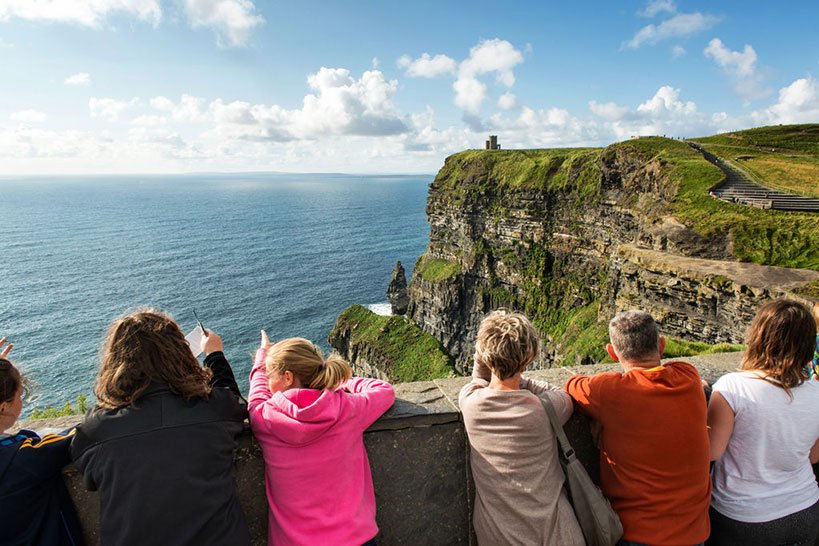 First and foremost: the spectacular cliffs themselves! Look down 200m to the sea, clashing into the rocks and take a little walk along the Cliffside if you can handle the height! Also have a look into the visitor centre, while you're here.
There, you will find restaurants, cafes and a gift shop as well as lots of interesting information about the cliffs' geology, the local wildlife and human settlement in the area.
Doolin Cave
Venture deep underground in Doolin Cave, home to the largest stalactite in the Northern Hemisphere. Learn about how the cave and the Burren landscape surrounding it were formed. For visiting tourists, this cave is truly a sight to behold!
Tours and Cruises
Many of our groups who come to the Wild Atlantic Way on their trip love taking tours there, as they can see a wide variety of landscapes and get expert knowledge from local guides. This is especially great for student groups who want to learn about Ireland's geography and nature!
The Doolin Ferry Company Cruise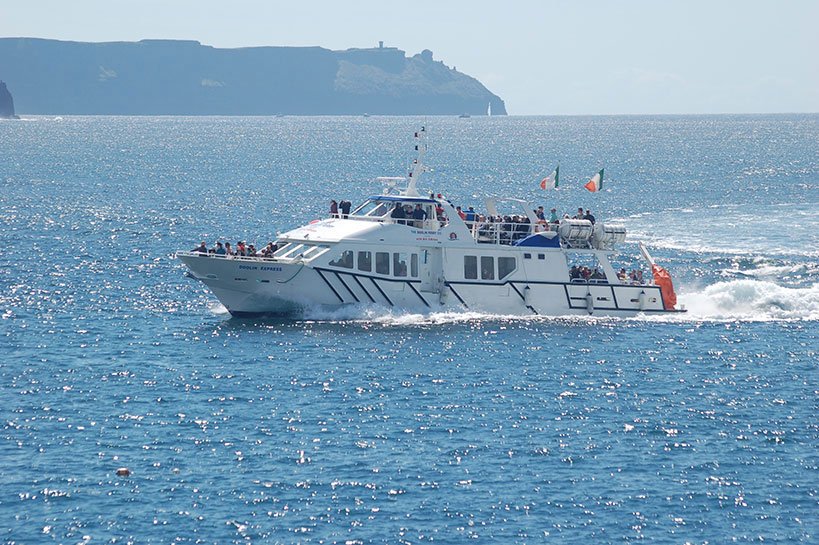 What could be more impressive than looking down from the Cliffs of Moher? Well, looking up to them from below of course! Have us book this cruise for you, take to the Atlantic Ocean with the Doolin Ferry Company and see the cliffs from a completely new angle! The cliffs are home to a number of seabird colonies, such as puffins and razorbills, who can be observed from the lower angle a boat offers – a great opportunity to learn about the local wildlife you will only get on this cruise.
Aran Islands: Tour to Inis Oirr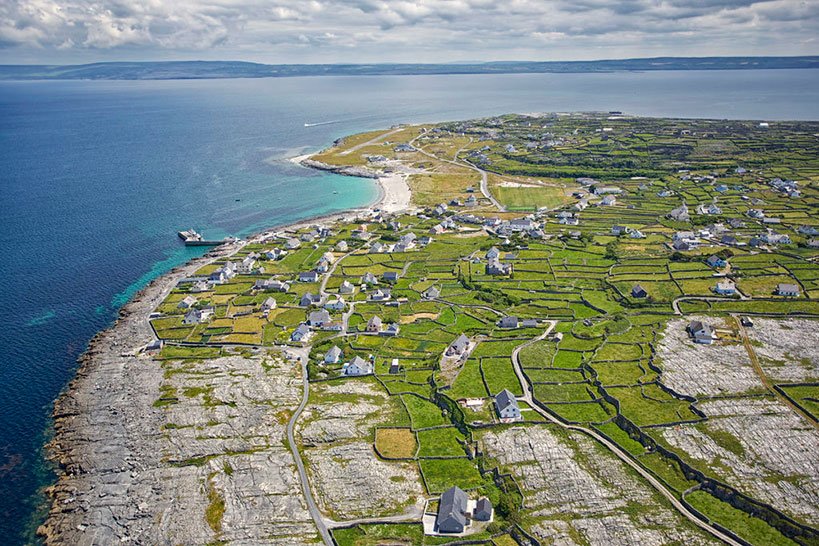 The Aran Islands offer unique landscapes not found anywhere else in Ireland. As they're right off the Cliffs of Moher coastline, the trip there is a great opportunity to take a look at them from below.
At the islands, you will land on Inis Oirr (pronounced Inish – Ear), where you will have time to enjoy the rough landscape, medieval ruins and might even get to see a seal colony! Your group can either hike or rent a bike right across the ferry terminal – a great option to cover more ground, especially on a sunny day. Don't miss out on the wreck of the Plassey, which was washed ashore here in 1960.
You may also want to polish up your Irish – the islands are part of the Gaeltacht areas, where Irish is still spoken every day! If your group wants to see one of Ireland's most stunning areas, this is the trip for you.
Burren Experience Guided Walks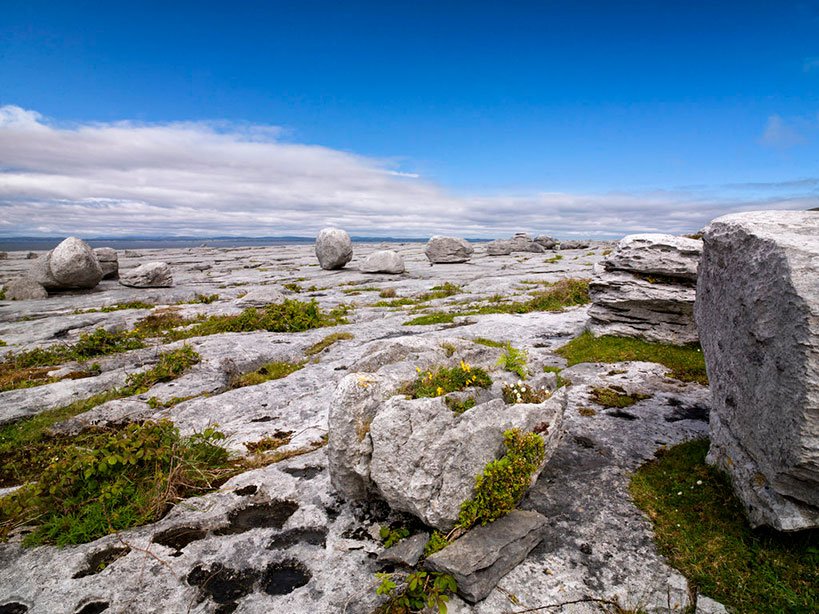 The Burren is a vast area and seeing the highlights on your own will require a lot of effort, but the natural sights are among the greatest in Ireland. We recommend these walking tours not only for the views they offer, but also the additional background knowledge and local insights their guides provide for tourists. We offer our groups two different walking tours for this activity.
Day Trip to Cliffs of Moher by Coach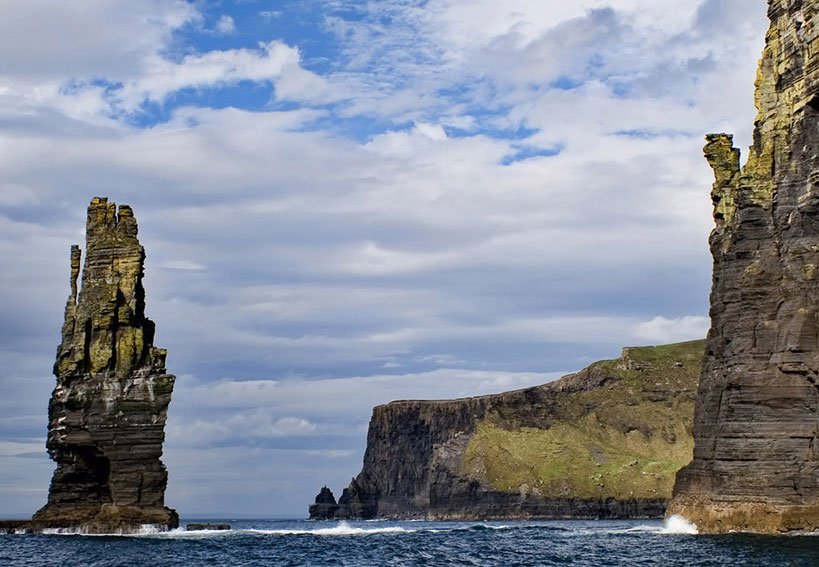 If your group are urban tourists looking to spend a day with nature or just have limited time to see Ireland, you don't have to miss out on experiencing this amazing region in Ireland. Team CGH highly recommends a daytrip from Dublin to the Cliffs Moher. Have a look at an example of 1-day West Ireland itinerary for Groups, taking your group to see the Burren, Doolin, Galway City and of course the majestic Cliffs of Moher.
You've only gotten a small taste of all the things to do in the Cliffs of Moher area – let alone in the whole country. There are numerous ways to explore this stunning region. Contact Celtic Group Hostels and start planning your grip trip to Ireland now!
Inspiration
What to do on your group trip
Why choose CGH?
Great Central Hostels
Choose from the top hostels in Ireland situated in ideal locations for group tours (2,500 hostel beds).
Unique Experiences
Book airport transfers, tours, attractions, meals plus lots more to make your group trip memorable & unique.
Local Expertise
Benefit from our 29 years' experience in handling over 800 groups to Ireland per year (30,000 students).