Hire a Coach to the Boyne Valley for Your Group for 8 Hours
Overview
If your group has a special interest in ancient history, we would recommend you hire a coach with us to take your group to the Boyne Valley Region in Ireland's Ancient East. Your group can immerse themselves in the lush landscape of the Irish countryside and, at the same time, they can visit iconic ancient sites, such as the Hill of Tara or Loughcrew. Just a one-hour drive from Dublin, the history of this region dates back 5,000 years, with Brú na Bóinne's landmarks being even older than Egypt's Pyramids of Giza.
Here is how it works when you hire a coach with us for a day:
The driver will pick your group up at your accommodation in Dublin at the arranged day / time and take them to the Boyne Valley region. Timings for this coach hire to the Boyne Valley are normally pick up 09.00 hrs / drop back for 17.00 hrs. If you would like to depart earlier – please let us know.
Journey time to the Boyne Valley Region and back to Dublin is approximately 2.5 hours in total – this will leave you with approximately 5.5 hours to follow the Boyne route and stops for visits to sites and monuments that you may wish to include.
Extra hours can be added, so if you need more time to visit this scenic region, we can arrange this, however your coach day hire will amend to extended day hire and will cost more.
If you don't want to stop in a pub or restaurant for lunch and have more time to visit the region – we can arrange packed lunches for your group to take with you.
When booking coach hire for your group for a day, we recommend that you also include some stops at sites and monuments – this will keep your group engaged and entertained. We know the best stops to include and here some of our top suggestions to ensure your group gets the most out of this experience :
The Hill of Tara in County Meath has been the seat of 142 kings in ancient times. Nowadays it's home to a passage tomb named "Mound of the Hostages", 2 menhirs of religious importance and many other landmarks.
Newgrange
Newgrange is a passage tomb that dates back to 3,200 B.C. and its passage to the chamber is 19 meters long. Together with the passage tombs of Knowth and Dowth, it's part of one of the three UNESCO World Heritage Sites in Ireland.
Monasterboice
This early Christian monastic settlement is located in County Louth at just a 15-minute drive from the town of Drogheda. The site contains a 28-meters-high round tower, three intensely decorated high crosses, two churches and gravestones.
Loughcrew is an ancient site that spreads across four hills and it's home to four passage tombs. The hill is the highest point in Co. Meath. It is said one can see every surrounding county from up there on a clear day.
Battle of the Boyne Visitor Centre
The Battle of the Boyne of 1690 was a decisive clash of the Williamite War and influenced the religious and political landscape of Europe for decades. At the visitor centre, your group can learn all about the battle, see replica equipment and enjoy the self-guided walk of the battlefield and the surrounding parkland.
If you want to hire your coach to visit the Boyne Valley now, here is what you have to do:
Click on book now on the right-hand side of this page and fill out our group booking form with the following information and we will get back to you with a quote shortly:
Number of people in your group
What date you would like to hire the coach for
If you would like to also include costs for visiting sites and monuments
NOTE: If you feel unfamiliar with this region in Ireland but you still wish to give your group a fun and informative sightseeing experience, we can book for you a Boyne Valley Day Tour Package with an English speaking driver/guide to lead your group and the most popular visits included.
Are you more interested in modern Irish history than the past? Then a visit to Belfast should be on your agenda – hire a coach with us and see Northern Ireland's capital for yourself.
Photo Gallery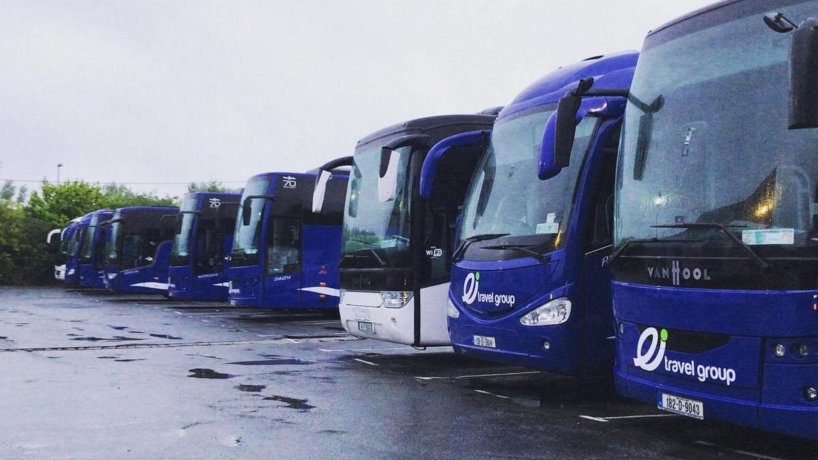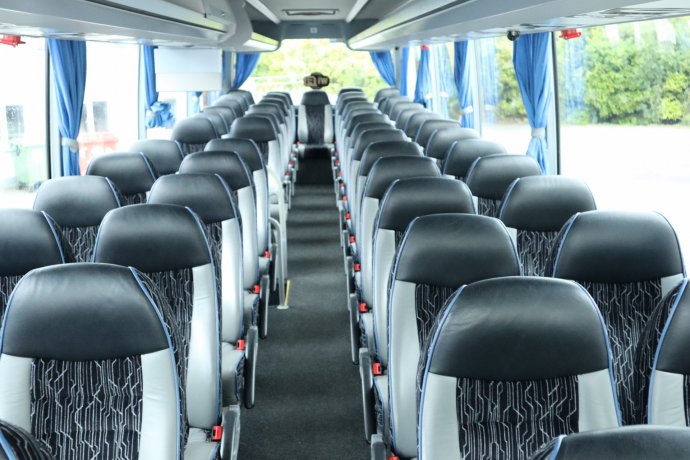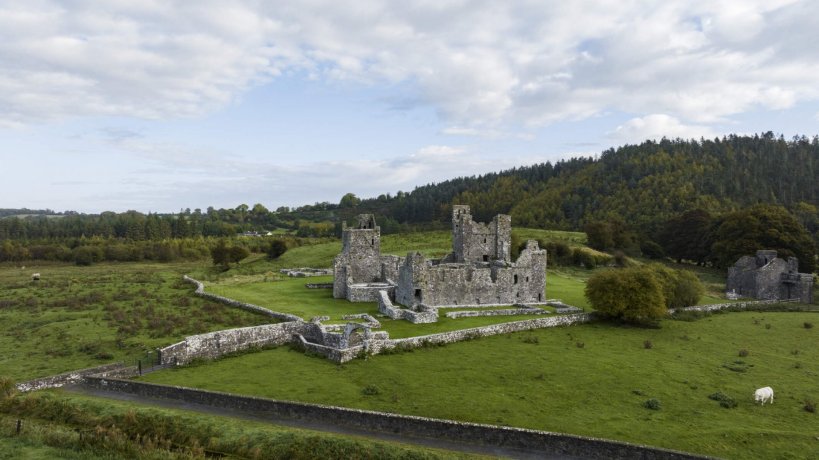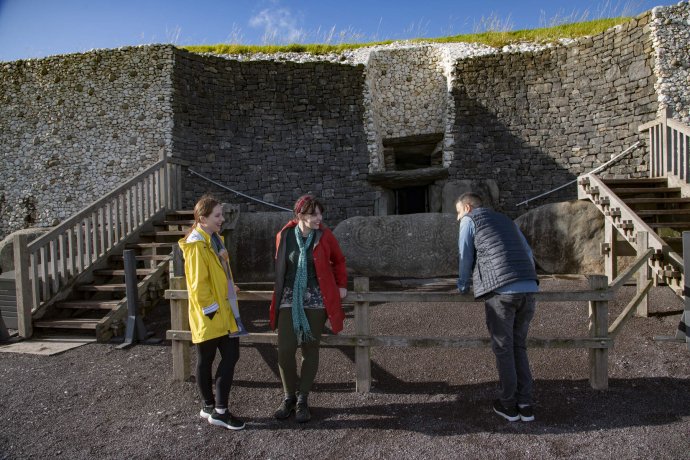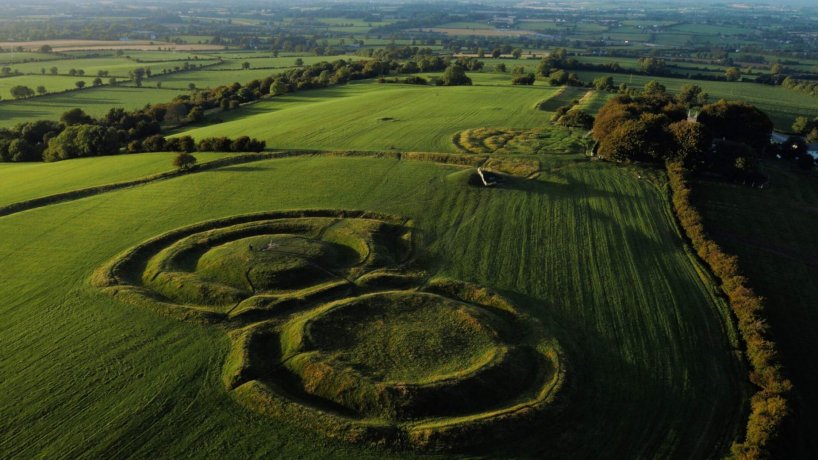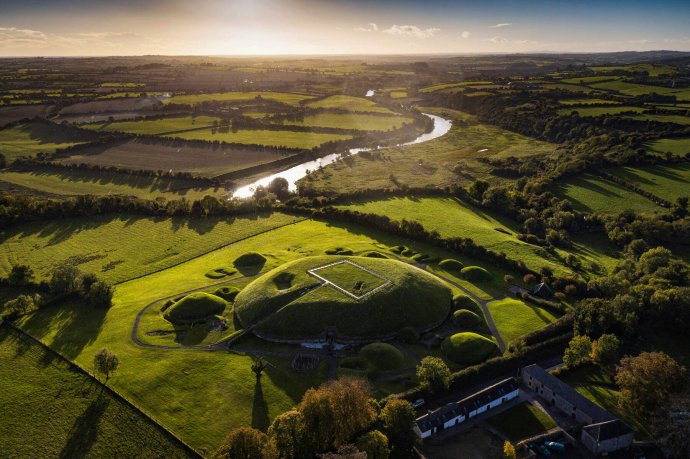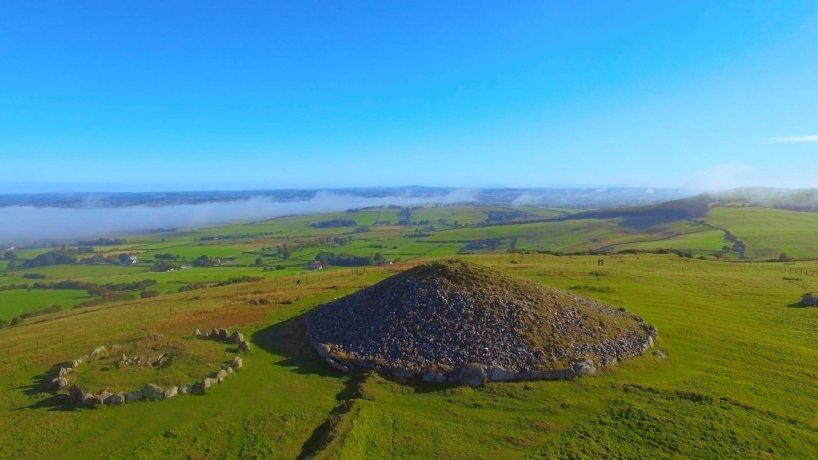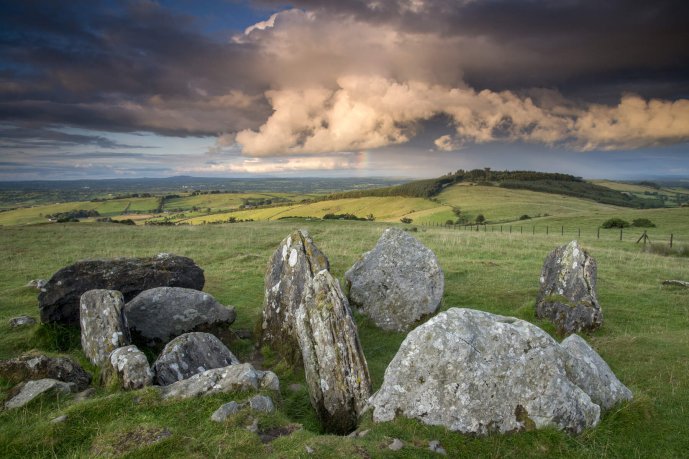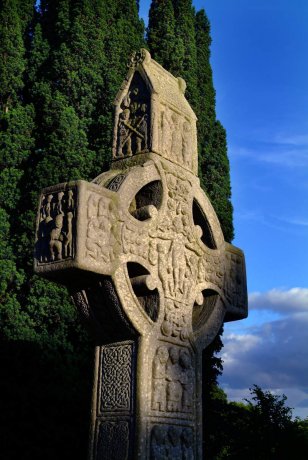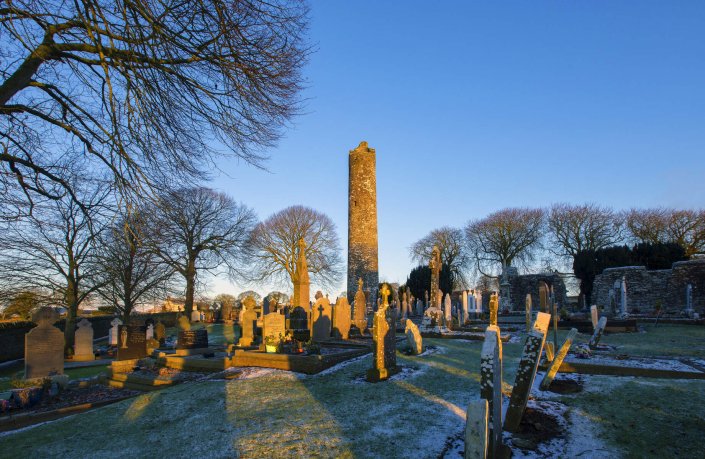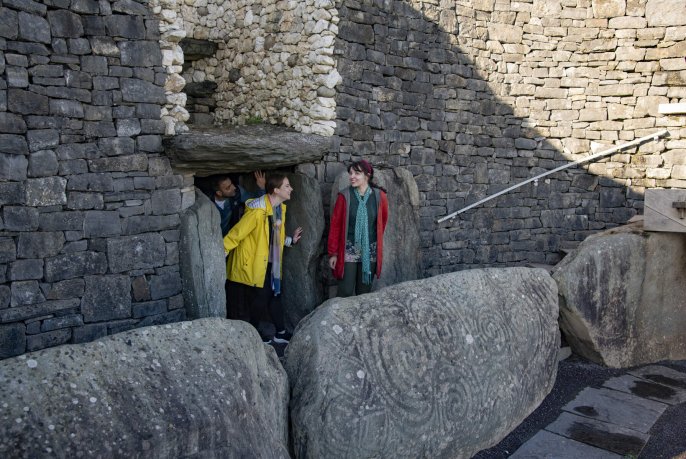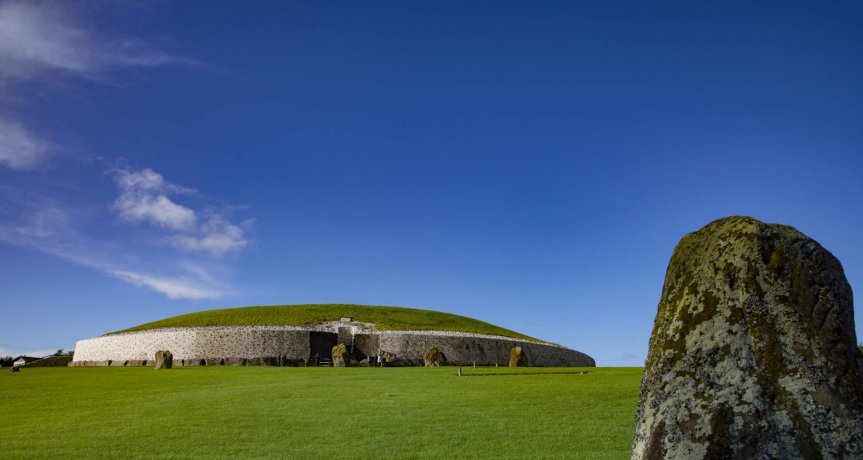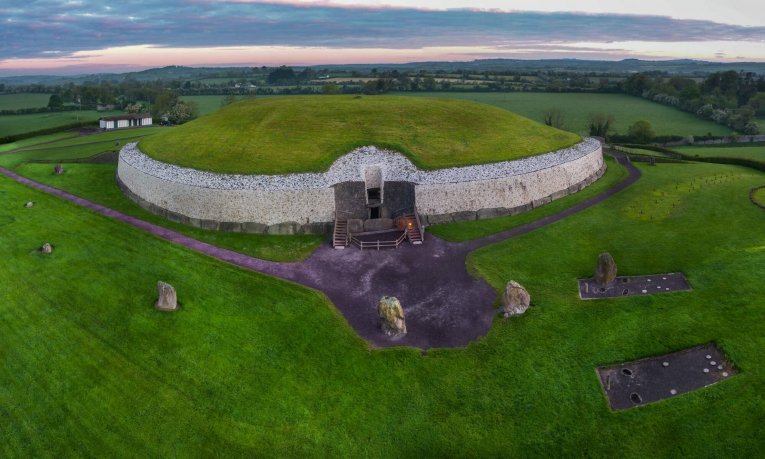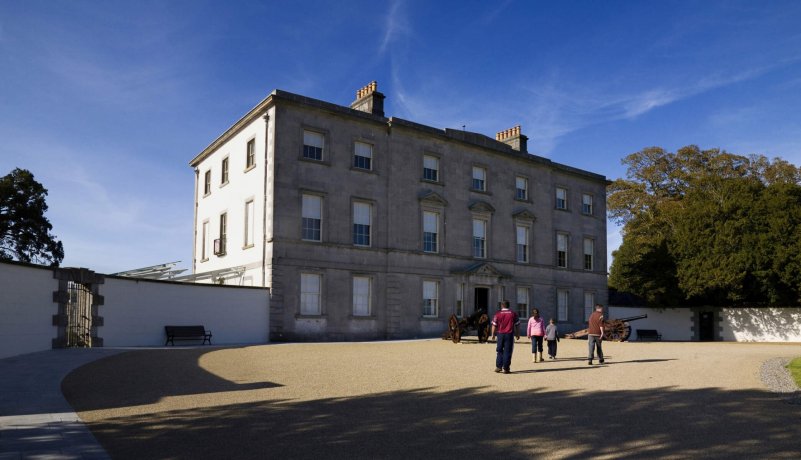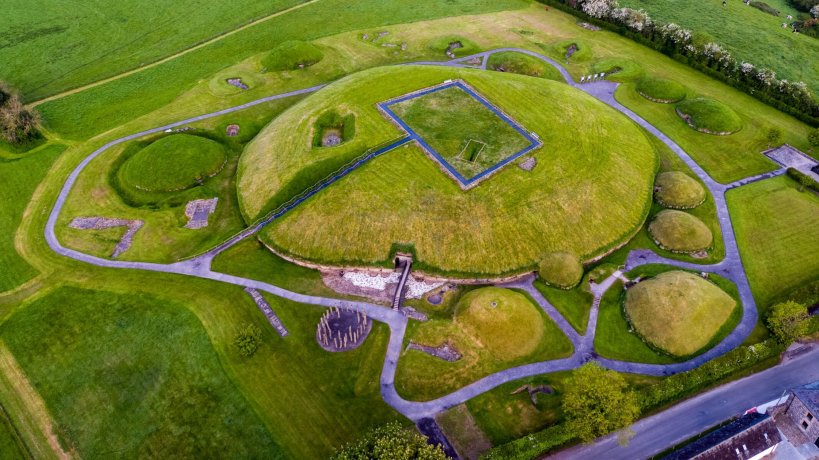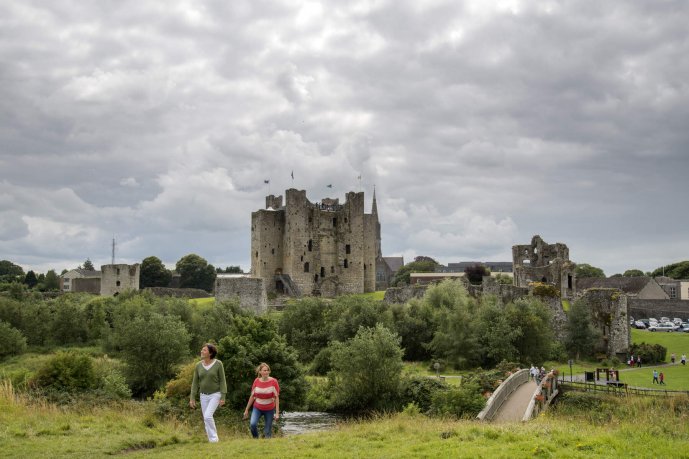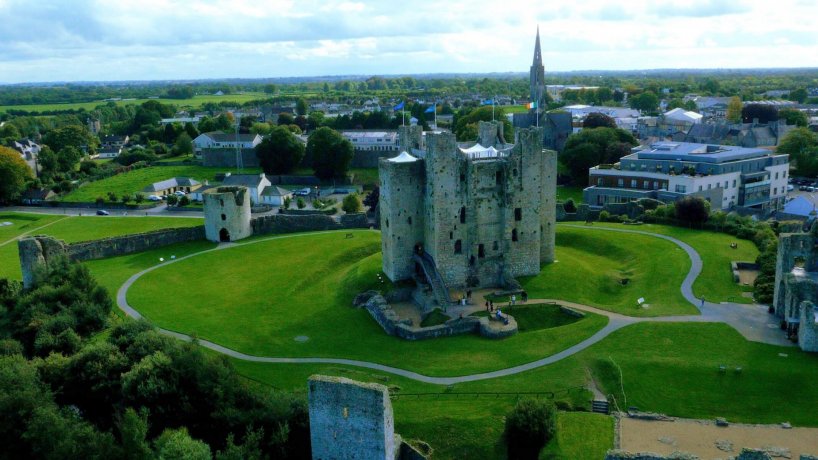 Useful Information
Operating Times
All year.
Notes for Group Leaders
According to the visits you want to include (for instance Loughcrew is situated on hills), your group might have to walk a lot, so we suggest wearing comfortable shoes. Because of the unpredictable Irish weather, we also recommend bringing a raincoat with you.
Meeting Point
Outside your group's accommodation in Dublin. Please make sure that your group is ready to leave 10 minutes before the coach's arrival.
Location
Inspiration
What to do on your group trip
Why choose CGH?
Great Central Hostels
Choose from the top hostels in Ireland situated in ideal locations for group tours (2,500 hostel beds).
Unique Experiences
Book airport transfers, tours, attractions, meals plus lots more to make your group trip memorable & unique.
Local Expertise
Benefit from our 29 years' experience in handling over 800 groups to Ireland per year (30,000 students).