Group Dinners in Dublin City Centre - All Group Sizes & Budgets Catered For at The Harbourmaster
Overview
Are you planning a group trip to Dublin and looking for affordable but tasty group dinner options? We have the perfect choice for your group - The Harbourmaster Bar & Restaurant. Overlooking the River Liffey, this venue is conveniently situated in the heart of Dublin City and welcomes groups of all nationalities every year.
The Harbourmaster combines quirky interiors with delicious Irish and International dishes. Our groups love dining at the Harbourmaster, and we at Celtic Group Hostels love having dinner here too!
TIP: Their chicken wings are to die for... quoting our MD Nicola here! Rory, Nina and the team provide excellent customer service and will take care of all your group requirements.
If you are looking for a cost-effective filling evening meal after a long day out touring, then a 2 Course Dinner is the perfect option for your group. You will get either a starter and a main course or a main and a dessert from a sample menu. The whole group must pick the same courses, which must be pre-chosen in advance to ensure smooth dinner timing in this busy venue.
Have a look at the sample menu below to get an idea of what your group can have for dinner:
Starters
Vegetable Soup (V)
Harbourmaster Specialty Spicy Chicken Wings
Caesar Salad With Crisp Croutons, Bacon Lardoons, Parmesan Cheese Tossed in Classic Dressing
Chicken Tenders with Sweet Chilli Dip
Vegan Salad, Cherry Tomatoes, Cucumbers, Red Onion, Carrots & Toasted Mixed Seeds with Vegan Herb Pesto (V)
Main Courses
Beef Burger with Fries and Garlic Aioli
Vegan Burger Served on a Toasted Gluten Free Bun with Crisp Lettuce; Beef Tomato & Burger Sauce served with French Fries (V)
Cajun Chicken Burger, Cajun Mayo, and Fries
Traditional Fish and Chips
Breast Of Chicken Curry Served with Steamed Rice
Harbourmaster House Vegan Curry with Steamed Rice (V)
Desserts
Warm Chocolate Brownie
Chocolate Cake with Chocolate Sauce
Salted Caramel Roulade, Caramel Sauce, and Fresh Cream
Cheesecake with fresh cream
Vegan Belgian Chocolate Tart (V)

(V) = vegan
Do you have special dietary requirements or fussy eaters in your group? No worries, just let us know in advance, and we will ensure they are catered for. You can add soft drinks, tea, or coffee to your group's dinner menu for an additional supplement.
Is your group really hungry? Then, why not add another course to your group dinner at The Harbourmaster? Choose a 3-course option instead!
TIP: Are you looking to hire a venue for a meeting? The Harbourmaster has a room called the "Greenhouse Function Room" on the first floor with full catering facilities that can accommodate groups of all sizes. If you are interested in hiring it for your group, contact us for further details.
Photo Gallery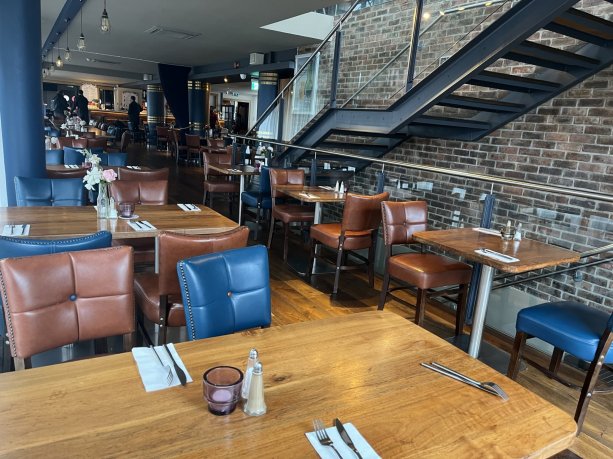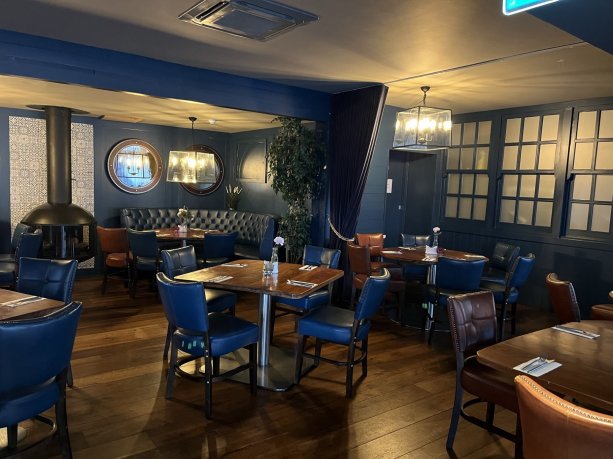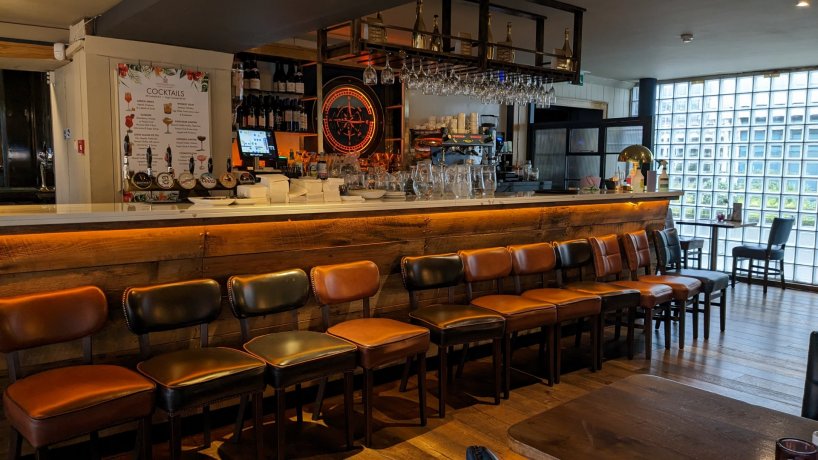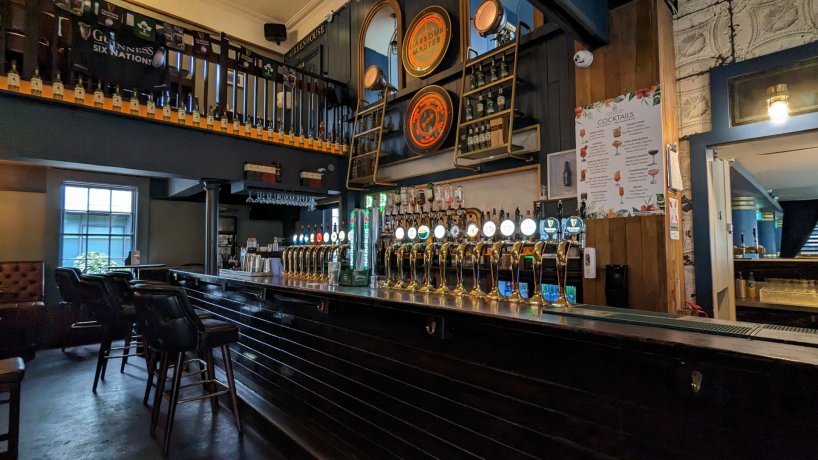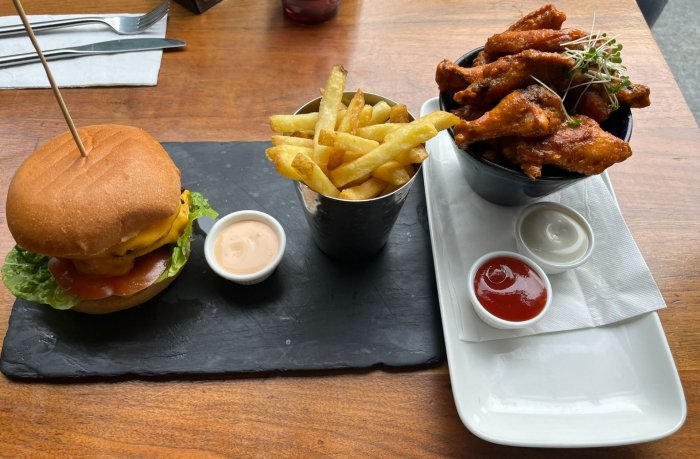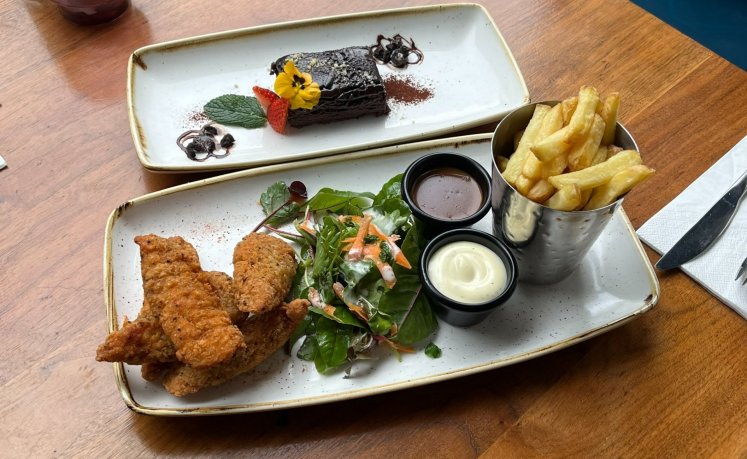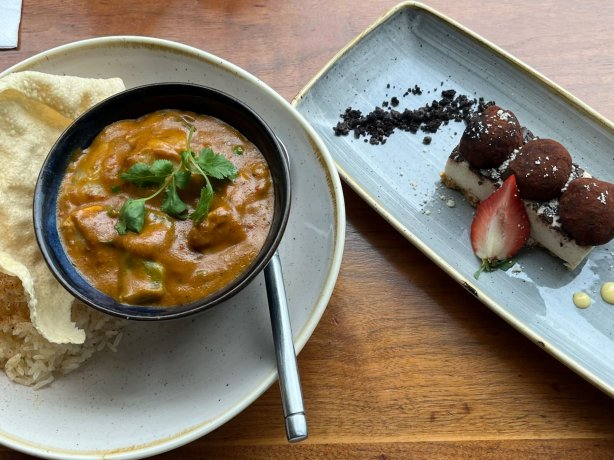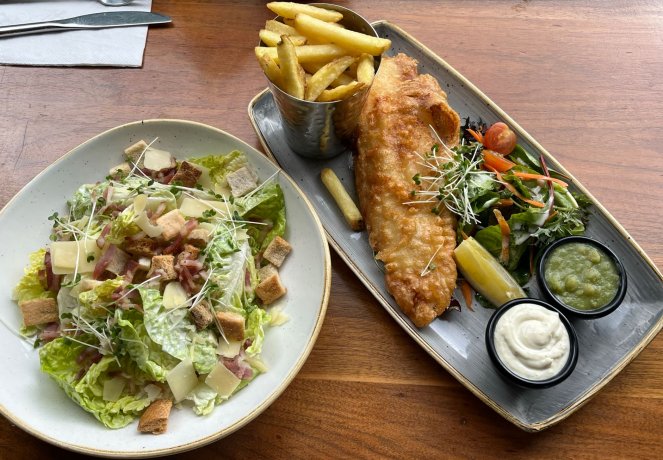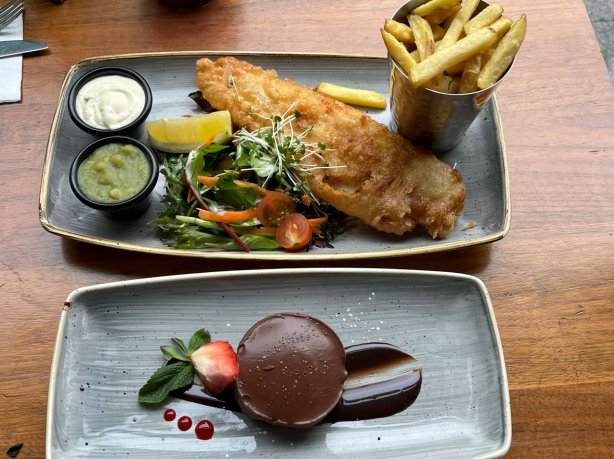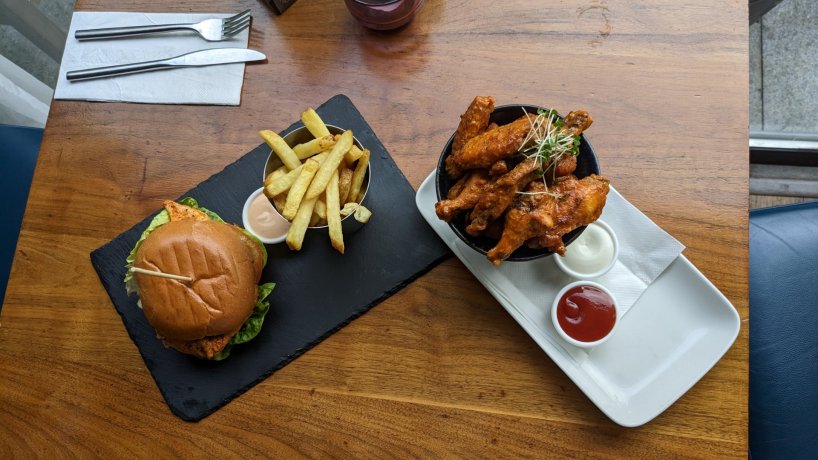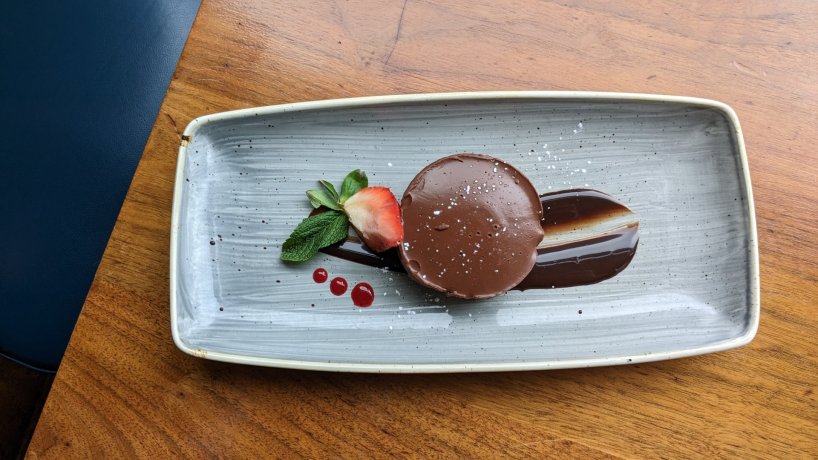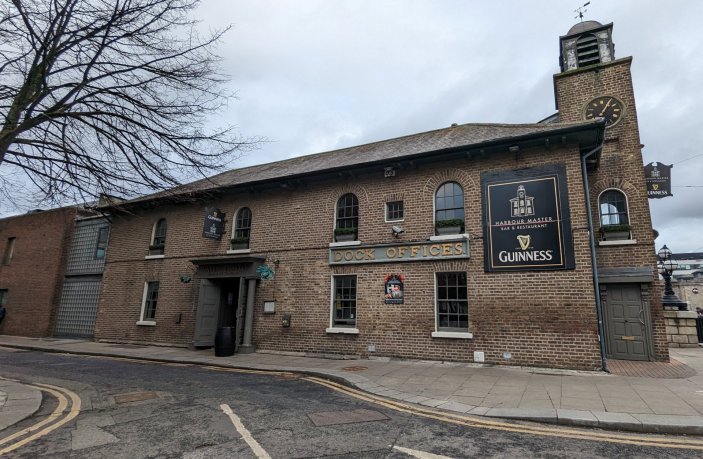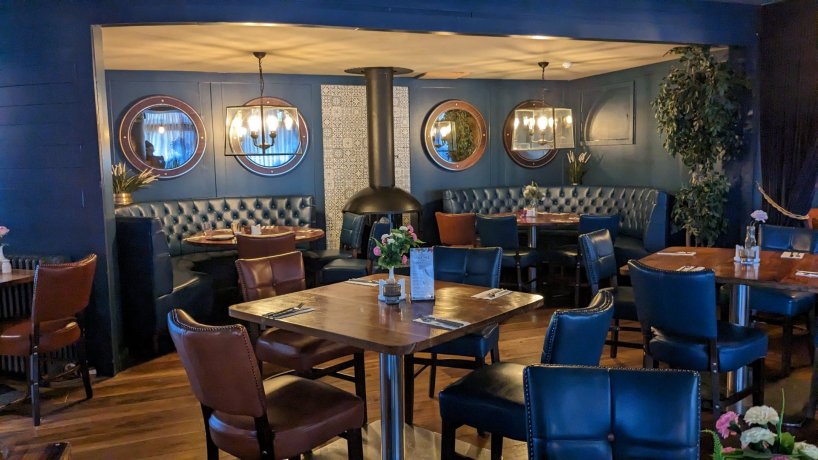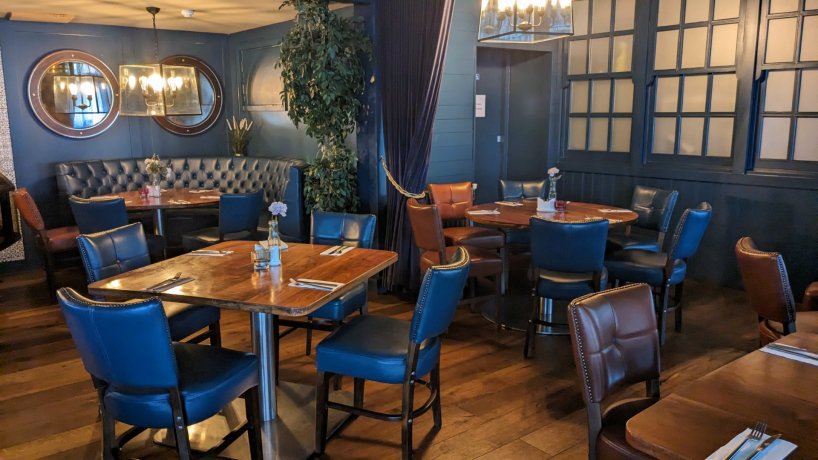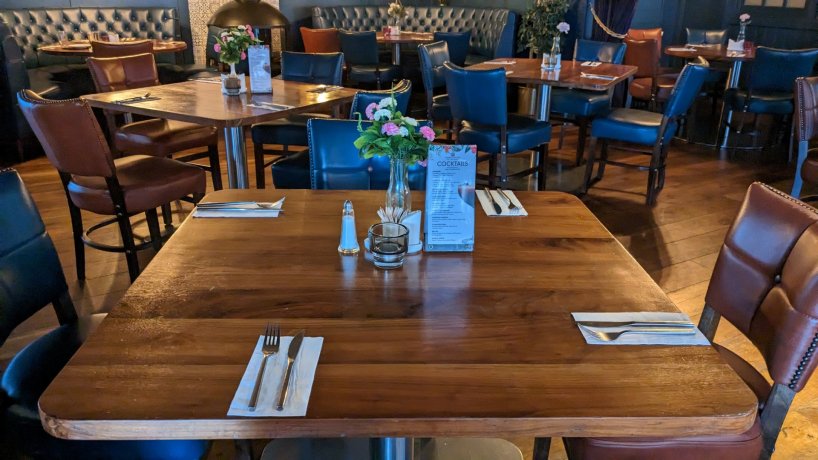 Useful Information
Group Meal Times
All year – subject to availability.
Notes for Group Leaders
In this restaurant all groups must pre-choose in advance the same courses and dishes. Your group can't choose on the night - you must advise at the time of booking your requirements.
A minimum of 20 people is generally required for group dinners, but we can also cater for smaller groups, contact us for more information.
Dietary requirements - must be received 1 month prior to arrival and the name of the students/leaders must be provided for each dietary requirement. Late dietary requirements may not be catered for. For Nut allergies – you must advise how severe it is and if the student/leader carries an EPI pen.
Address
Customs House Dock, IFSC, Dublin 1
Location
Walking distance from our hostels
Abigails Hostel – 900 meters (12 minutes)
Jacobs Inn Hostel – 450 meters (6 minutes)
Abrahams Hostel – 600 meters (8 minutes)
Ashfield Hostel– 850 meters (11 minutes)
Isaacs Hostel – 450 meters (6 minutes)
Inspiration
What to do on your group trip
Why choose CGH?
Great Central Hostels
Choose from the top hostels in Ireland situated in ideal locations for group tours (2,500 hostel beds).
Unique Experiences
Book airport transfers, tours, attractions, meals plus lots more to make your group trip memorable & unique.
Local Expertise
Benefit from our 29 years' experience in handling over 800 groups to Ireland per year (30,000 students).