Groups Can Enjoy Many Cultural Activities and Seaside Landmarks in Galway
Galway City lies at the centre of the Wild Atlantic Way and offers many activities for groups both in the city itself and the neighbouring region. Celtic Group Hostels has put together a tourist guide of the best ways to explore the city's cultural highlights and the stunning landmarks surrounding it.
Accommodation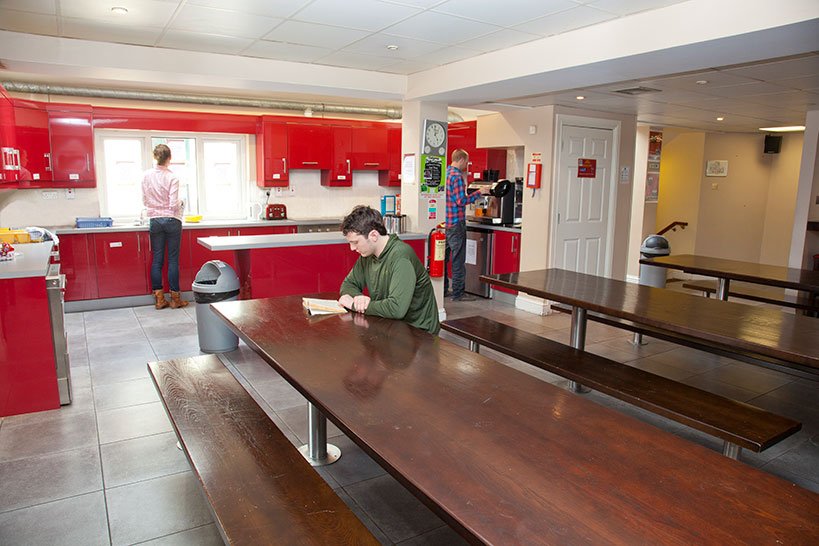 Modern and especially popular with student groups, the Sleepzone Hostel Galway is our base of choice for your exploration tour of Ireland's West Coast from Galway. Great facilities, ensuite rooms and a central location – what more could groups want?
Attractions and Activities
In recent years, Western Ireland has become a hotspot for tourist groups looking for picturesque nature and local culture. No wonder, considering what marvels this charming region has to offer - here are some of our favourites.
Gaelic Games Experience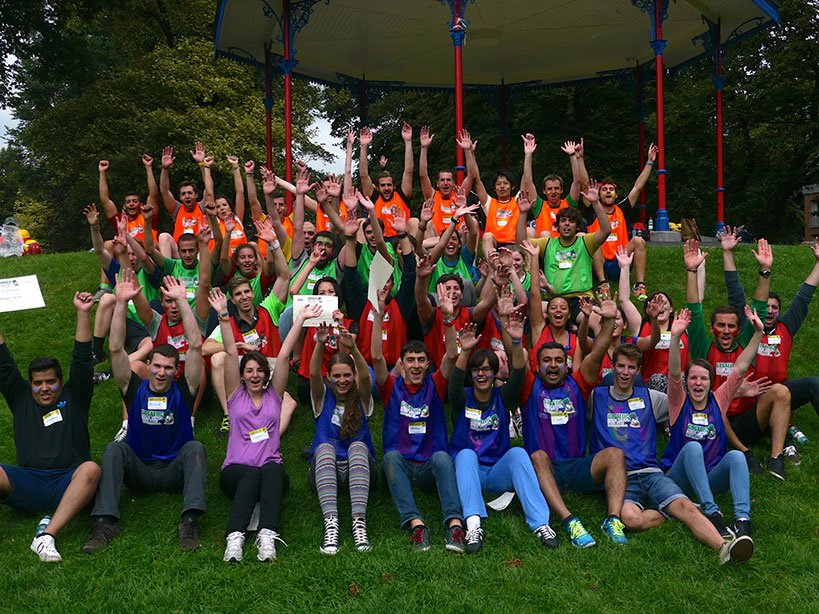 Ireland's sports landscape is a little different to other European countries – while good old Football is popular, Hurling and Gaelic Football are the stars here! This three-hour Gaelic Games Experience is the perfect opportunity for groups who want an introduction to Ireland's very own national sports, its rules, equipment and of course playing the games themselves. You will not find a better teambuilding experience than the Gaelic Games Experience – guaranteed!
Galway City Museum
Just beside the Spanish Arch, you will find this stunning, modern museum, which houses a variety of permanent and temporary exhibitions. Groups interested in art will be just as satisfied as those wanting to learn about history, nature, cinema or local personalities from all eras: ancient Celts, soldiers who fought in the Great War and GAA stars. Galway City Museum has an exhibition for everyone – and entry is free of charge.
Salthill Promenade
This road by the sea is Galway City's prime spot if you just want to enjoy the sound of the waves and a salty sea breeze. With the Atlantic Ocean literally at your toes, everything from just strolling along to a nice run is a great experience. While good weather reveals stunning views of Galway Bay and the Aran Islands, a storm will quickly flood Salthill Promenade. You may see some people jump into the waves, like prominently observed during hurricane Ophelia – do not try that yourself though!
Trad on the Prom
Galway City's reputation as the cultural heart of Ireland is proven at this fantastic show full of song, dance and music. The venue, Leisureland Theatre on Salthill Promenade, is equipped with state-of-the-art sound and lighting systems to showcase the unique choreography shown here. Following in the footsteps of worldwide hits such as Riverdance, Trad on the Prom offers a show no tourist should miss when visiting Galway.
Cnoc Suain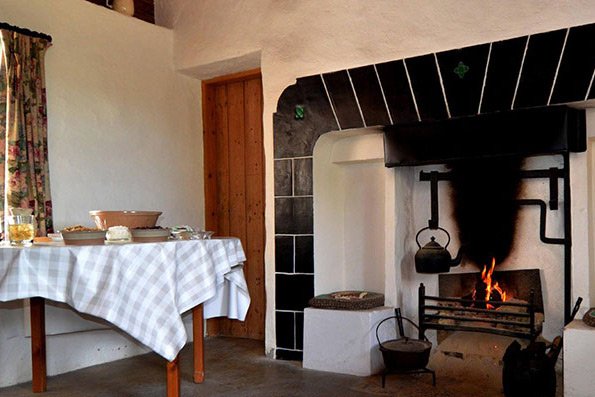 "Restful Hill" in English, Cnoc Suain allows your group to explore an authentic 17th century Irish village. It lies within a Gaeltacht, an area of Ireland, where the Irish language is still spoken daily. The exhibition will teach you about Connemara's culture with song, dance, stories and food. Coming with a student group? Cnoc Suain offers a special 3-part program just for you!
Dan O'Hara Homestead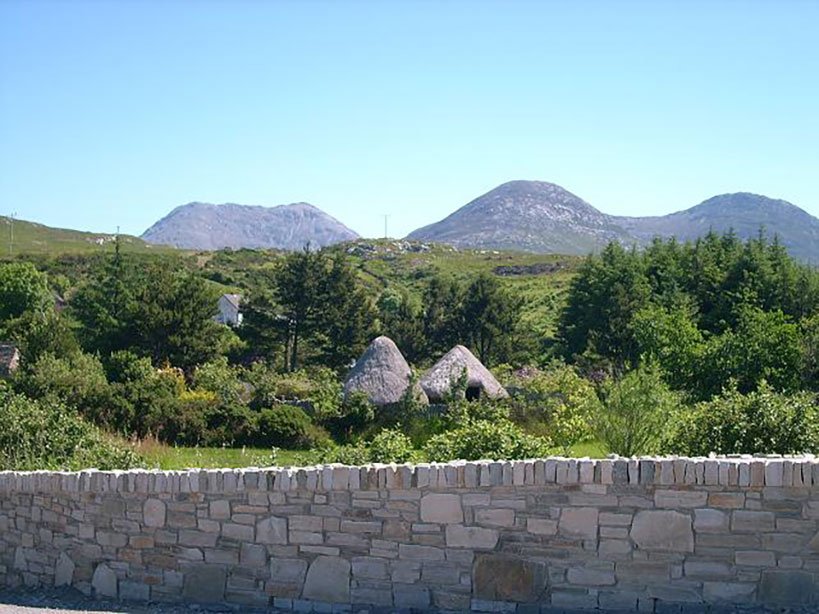 This Connemara heritage centre will give your group insight into the life of 19th century tenant farmer Dan O'Hara and tell you the story of his eviction and migration to the United States. Guided tours allow you to learn turf cutting, bread making and many other activities essential to daily farm live at Dan O'Hara Homestead.
Kylemore Abbey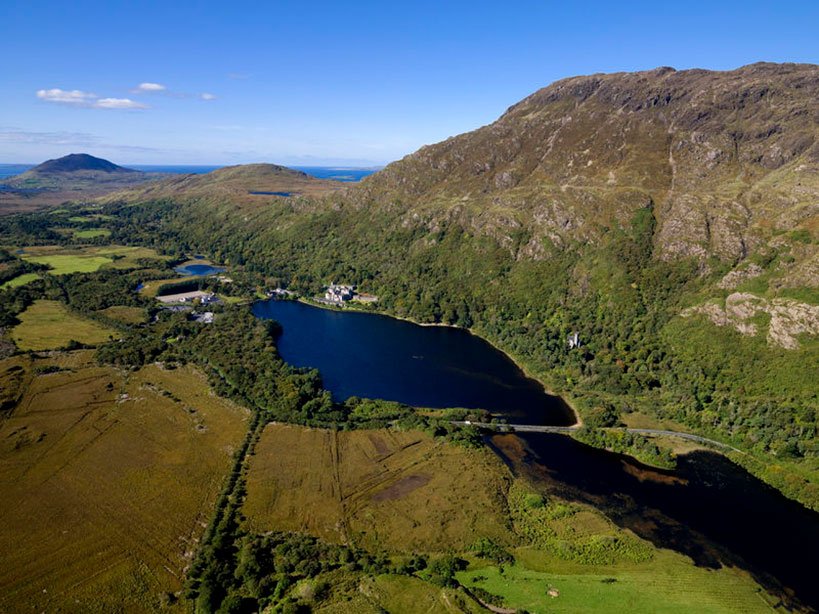 A serene lake, a small cathedral, a Neo-Gothic castle, blooming gardens: Kylemore Abbey looks like straight out of a movie! If you're looking to spend more time with nature, the Walled Garden also offers a prime spot for a picnic – the perfect setting to enjoy a traditional Kylemore Abbey Scone and some tea!
Kylemore Abbey has won both "Best in Connaught" (Ireland's western historical region) and "Best in Galway" at the Blás Na hEireann Awards 2016 – well deserved, in our opinion!
Tours and Cruises
With so much to see in the region, touring in and around Galway City is always a pleasure – there's just so much to see! Don't miss out on some of Ireland's most stunning views and take your group on one of these tours recommended by Celtic Group Hostels.
Walking Tour of Galway City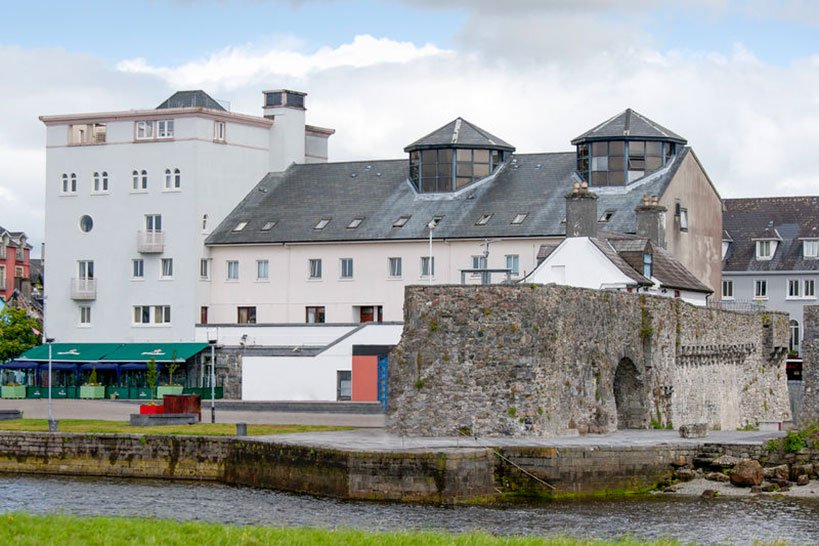 With its compact centre buzzling with culture and shops, Galway is best explored with your feet on the ground. We will introduce you to local guide Liam Silke, who will take your group to see every highlight of his city, such as Eyrie Square, the John F. Kennedy Memorial Plaque and the Spanish Arch. Local charm and insider knowledge only available on this Walking Tour of Galway City are guaranteed!
Corrib Princess River Cruise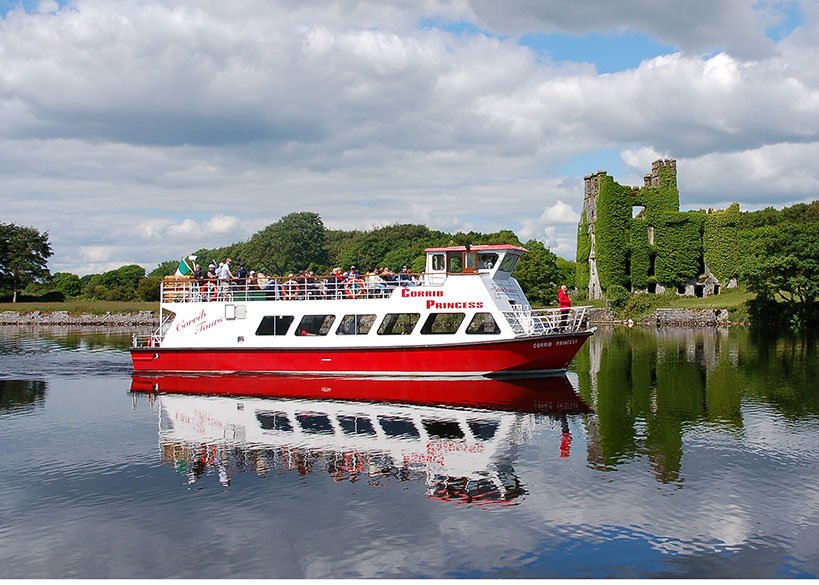 Setting off at Woodquay in the heart of Galway City, this cruise takes your group all the way up Lough Corrib – the Republic of Ireland's largest lake. The Princess provides live commentary in all major European languages and a heated indoor saloon, in case the infamous Irish weather tries to ruin your trip. Don't forget to enjoy the restaurant and bar facilities while you're taking in the view of the lake's abundant wildlife on your Corrib Princess Cruise!
Killary Cruise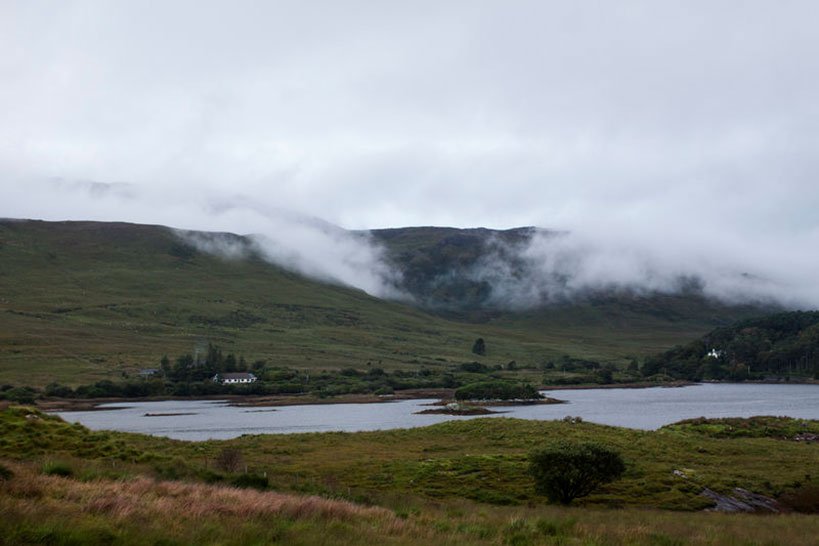 Explore the calm waters of Ireland's only fjord, the Killary, on this spectacular 90-minute cruise. Take in the stunning landscape and watch the mussel and salmon farms while you have lunch aboard the all-weather catamaran. Lucky groups may even get to see a school of Dolphins accompany them for a time – they love swimming along the Killary Cruise and put up a show for visiting tourists!
Day Trip to Inis Mhor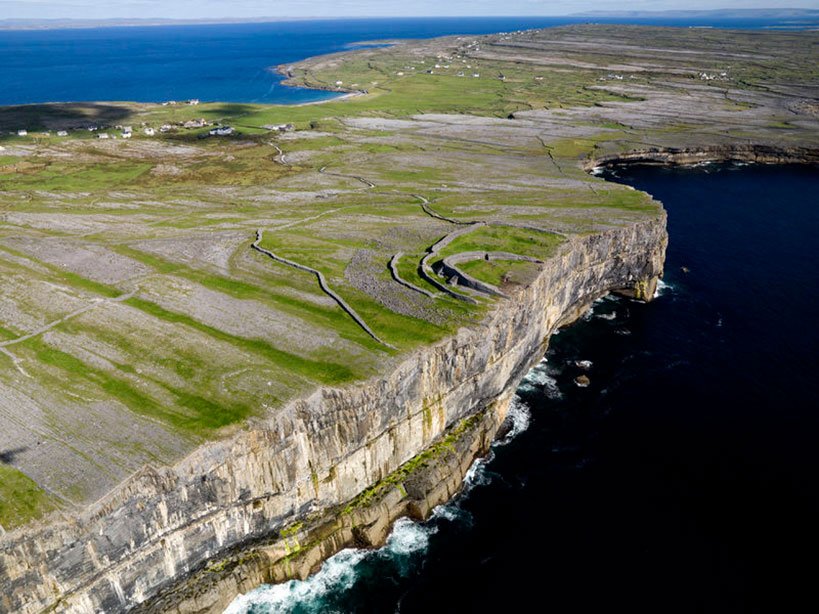 Inis Mhor (Inishmore) is the largest of the Aran Islands off the coast of Galway and a hotspot for groups interested in old Irish traditions and customs. You can choose whether to explore the island by bike or minibus – either way, be sure to visit Dun Aengus, one of Ireland's oldest forts, going back to the Bronze Age! This Inis Mhor trip will start and end at Rossaveel Ferry Port 45 minutes from the city.
"My favourite activity for groups is a day Trip to Inis Mór. It provides a brilliant insight into Island living and the language, heritage and culture of Ireland. It's also a great fun day – hire bikes with your group to explore the Island and end the day with a visit to Dun Aengus!"
Donyah Rahman, Groups Department Supervisor at Celtic Group Hostels
Day Trip to Connemara & Cong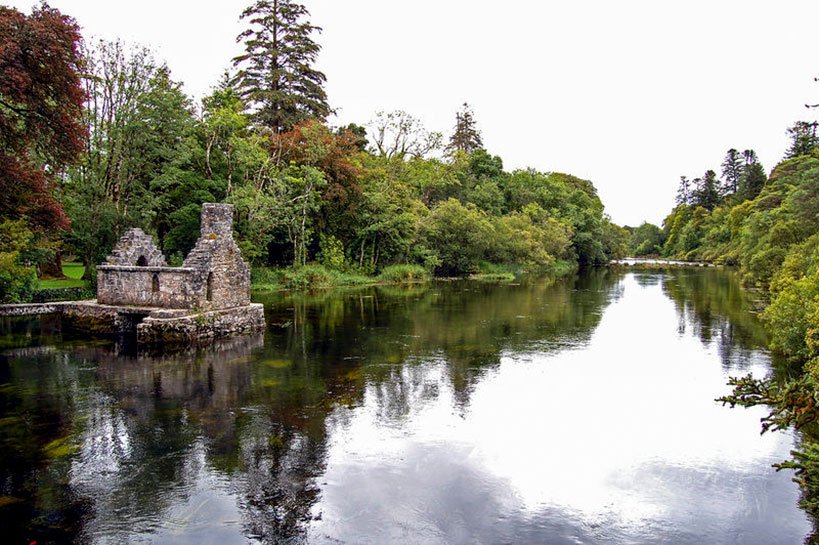 See some of the famous Irish untouched nature off the main tourist tracks on this full day coach tour into Connemara. The Augustinian abbey at Cong village features some of the most beautiful ecclesial architecture Ireland has to offer. The town and its woods are also perfect for an exploration tour. Your group will get to admire the Atlantic Ocean on a scenic ocean road, before having lunch at Kylemore Abbey, where you will have more free time. The Tour to Connemara & Cong ends with a circuit of Lough Corrib, before returning to Galway.
Day Trip to the Burren & the Cliffs of Moher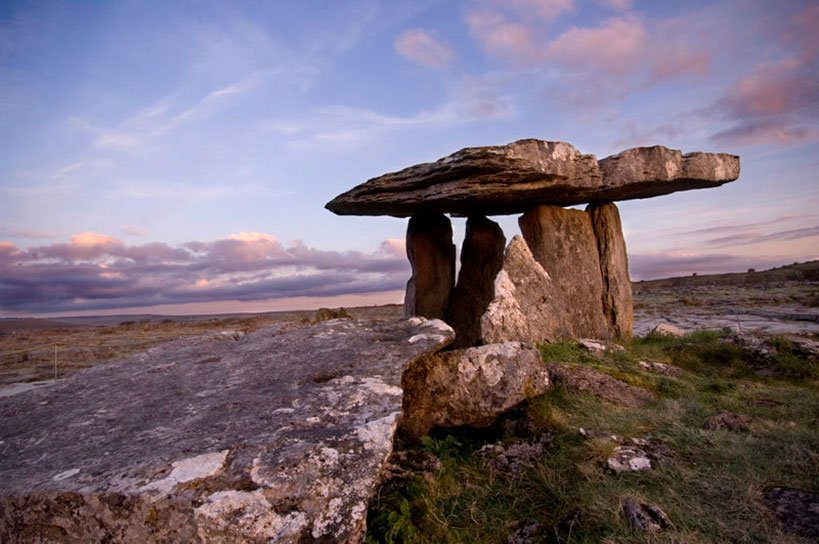 Going south along the Wild Atlantic Way, your group will make their way towards Ireland' most iconic natural landmark: the Cliffs of Moher. On the way, you will visit Kinvara village, Glenisheen Wedge Tomb, the Celtic crosses at Kilfenora and the village of Doolin, where they will have lunch. Afterwards, a 2-hour visit to the cliffs will give ample opportunity to see the visitor centre and take a stroll along the ridge. Your last activity for the day will be a walk through the Burren's rocky landscape. Afterwards, your group will return to Galway City from your Daytrip to the Burren & the Cliffs of Moher.
Day Trip from Dublin to Galway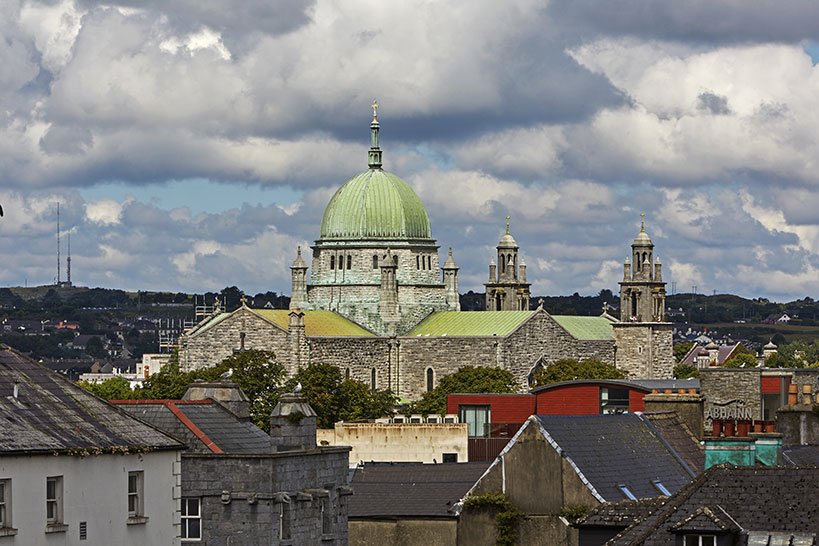 Is your time in Ireland limited? If so, we recommend groups go on a day trip to Connemara and Galway, taking you to see some highlights of the region, like Kylemore Abbey and the Killary Fjord, as well as Galway City itself. This is a great opportunity to see some of the beautiful Irish nature amidst your stay in Dublin!
Can you taste the salty sea air already? You'll be glad to hear that this is just a selection of things to do in and around Galway then! Contact Celtic Group Hostels now and start planning your group trip to Ireland!
Inspiration
What to do on your group trip
Why choose CGH?
Great Central Hostels
Choose from the top hostels in Ireland situated in ideal locations for group tours (2,500 hostel beds).
Unique Experiences
Book airport transfers, tours, attractions, meals plus lots more to make your group trip memorable & unique.
Local Expertise
Benefit from our 29 years' experience in handling over 800 groups to Ireland per year (30,000 students).