Explore this National Trust award winning visitor centre and learn of the Legend Finn McCool
Overview
Opened in 2012, the Giant's Causeway visitor centre is an impressive piece of architecture made of glass walls, basalt columns and covered in grass providing 360-degree views on the coastline.
Located on the Causeway coast of Northern Ireland, next to the small town of Bushmills, this eco-friendly building has won many awards for its architecture and its sustainability. Although it is not compulsory to walk through the visitor centre to see the Giant's Causeway site, we do feel it will enhance your group experience at one of Northern Ireland's most popular attractions.
Why we recommend you take your group to the visitor centre:
Experience the state of the art interactive exhibition to learn about the enchanting myths and legends of the area.
See local giant Finn McCool on the Big Screen and search for distinctive rock formations fancifully named the Camel, Wishing Chair, Granny, and the Organ.
It helps your group to get a better understanding of the local geology and wildlife as well as the scientific reason for the formation of the stones.
Outdoor audio-guides are included and available in a variety of languages: Dutch, English, French, German, Japanese, Italian, Mandarin, Portuguese, Polish, Russian and Spanish.
Access to restrooms (not available otherwise if you haven't got tickets)
After your visit in the centre, take your audio guide and head out to explore the wonderful stones.
Tip from Niamh at team CGH having visited the site on a rainy day:
The weather along the Northern Coast of Ireland can sometimes be unpredictable. Travelling with your group on a wet and windy day, you will probably enjoy having access to the visitor centre to take shelter while keeping your students busy! The centre also has a lovely café, selling tasty homemade food, with locally sourced products. This could make the perfect lunch stop for your group!
Curious to know more about the local legend Finn McCool?
The Irish Giant Finn had an argument with the Scottish Giant Benandonner who was threatening Ireland from the other side of the sea. Out of anger, Finn started throwing pieces of the Antrim coast in the sea, which created a path between the two countries. Benandonner crossed the sea using that path to go and confront his opponent. He was very strong and tall. And when Finn's wife realised that, she very quickly decided to dress her husband as a baby as a trick.

When the Scottish giant saw the size of the baby, he got scared thinking of the size of the baby's father and decided to run back to Scotland. To make sure that Finn would not follow him, he destroyed the path behind him. Today, what's left of the track in Ireland are the stones you will see at the Giant's Causeway site.

Start your amazing Coastal route experience with CGH - contact us today
Photo Gallery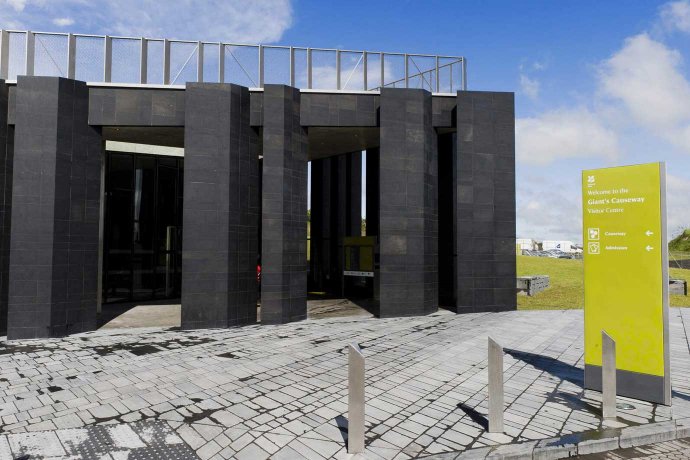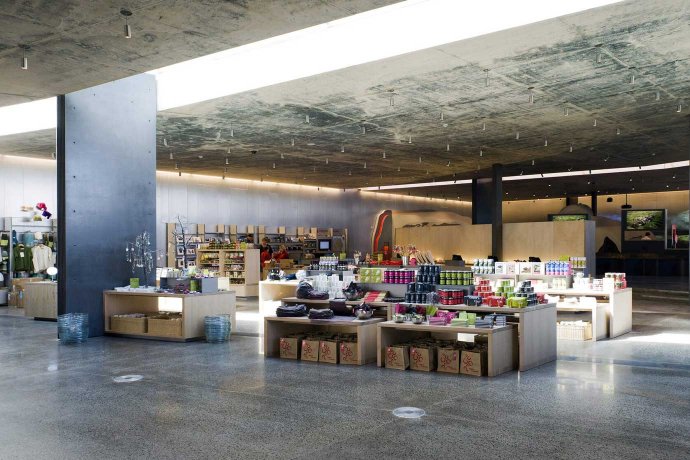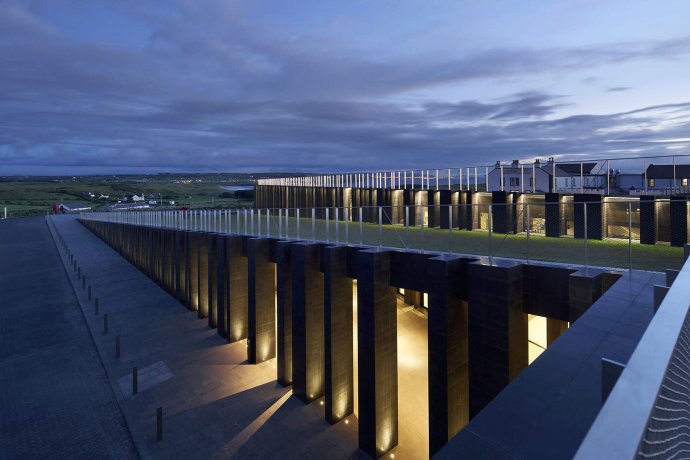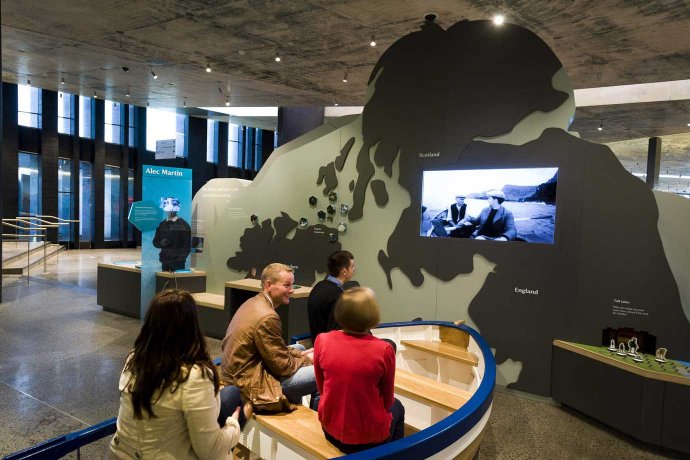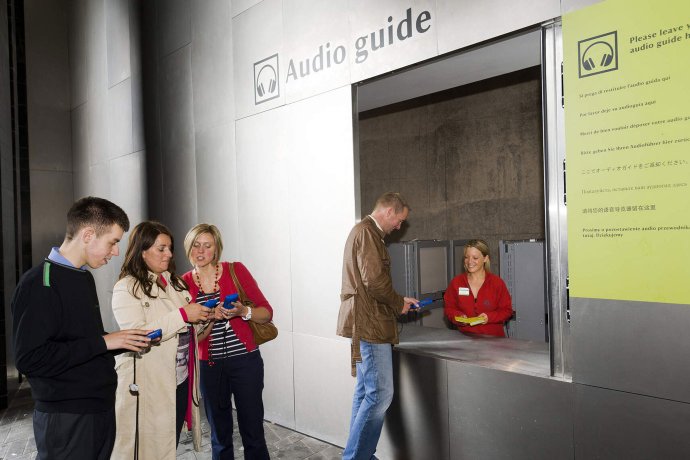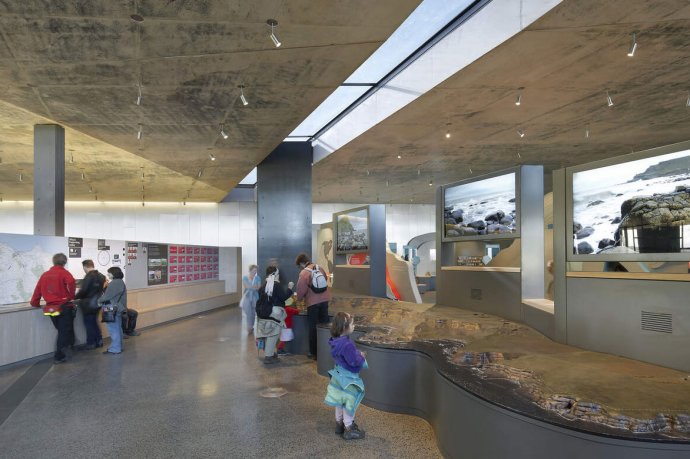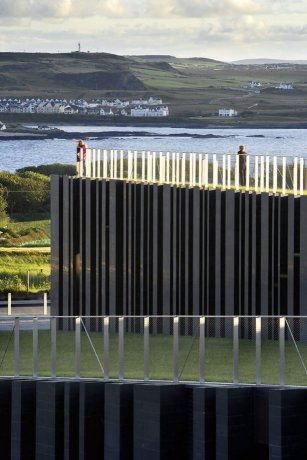 Useful Information
Opening Hours
April & May - October: 09.00 – 18.00 hrs
June to September: 09.00 – 19.00 hrs
October to December: 09.00 – 16.00 hrs
January to March: 09.00 – 17.00 hrs
*Last admission is one hour before the advertised closing time.
Duration of Visit
Approximately 40 minutes at the centre. Then you also have to factor in visiting the stones, which takes approximately 20 mins to walk to and from, as well as enjoying one of the cliff walks. We recommend allowing 3.5 hrs minimum to experience it all (this does not factor in having lunch)
Address
44 Causeway Road, Bushmills, County Antrim, BT57 8SU, United Kingdom
Location
Inspiration
What to do on your group trip
Why choose CGH?
Great Central Hostels
Choose from the top hostels in Ireland situated in ideal locations for group tours (2,500 hostel beds).
Unique Experiences
Book airport transfers, tours, attractions, meals plus lots more to make your group trip memorable & unique.
Local Expertise
Benefit from our 29 years' experience in handling over 800 groups to Ireland per year (30,000 students).