Explore the Giant's Causeway with local guides who blend traditional storytelling with modern-day techniques.
Overview
What is the Giant's Causeway?
A UNESCO World Heritage Site, the Giant's Causeway is a vast natural pier made up of over 40,000 interlocking basalt columns that jut into the sea from the Northeast coast of Antrim.
The Legend of the Giant's Causeway
Legend has it that the Irish giant Fionn mac Cumhaill built the causeway so he could walk across to Scotland and do battle with the Scottish giant, Benandonner.
However, modern geologists disagree and say that the columns were left by volcanic eruptions over 60 million years ago.
If you want to experience the real Giant's Causeway, We highly recommend this walking tour of the site with Dalriada Kingdom Tours.
What can your student group expect on the Dalriada Kingdom Walking Tour?
Meet your guide at the entrance to this UNESCO World Heritage Site
Enjoy a 90-minute guided walking tour of the site
Learn about the geology of the stones
Hear the local myths and legends in a beautiful and comprehensive way
Your guide will paint a clear and fascinating picture of life at the Causeway over the last 200 years
Spend time climbing the rocks taking lots of epic photos and snaps
Who are the tour guides?
Since the early seventeenth-century, local guides have accompanied tourists to the Giant's Causeway, entertaining and informing them by pointing out interesting rock formations and telling local legends.
Today, Dalriada Kingdom Tours continues this tradition. Mark Rogers and his tour guides, who grew up in the local area, delight in offering an experience that blends traditional storytelling with modern-day techniques. On this tour, you'll experience the Irish gift for the gab, that's for sure!
Tour Highlight:
Hearing the guide's personal stories of how their ancestors, friends, and families all played a role in shaping the history of this magical place will completely enhance your students' visit to the site.
Insider Tip:
The Giant's Causeway is about a 70-minute drive from Belfast, but student groups may enjoy taking the coastal road, which is about an hour longer but with stunning scenery.
Options for booking the Dalriada Kingdom Walking Tour with CGH:
From Dublin on a bespoke day (13 hrs) trip by private coach.
From Belfast as a dedicated day trip through the Causeway Coastal Route.
Explore even more:
Want to explore even more of the Antrim Coastline? We recommend combining this tour of the Giant's Causeway with a visit to Dunluce Castle which fans of the hit HBO series, Game of Thrones, will recognise as Castle Greyjoy.
Contact CGH
If you like the sound of this educational student group tour, contact us now to discuss your requirements or complete the online activity booking form
Photo Gallery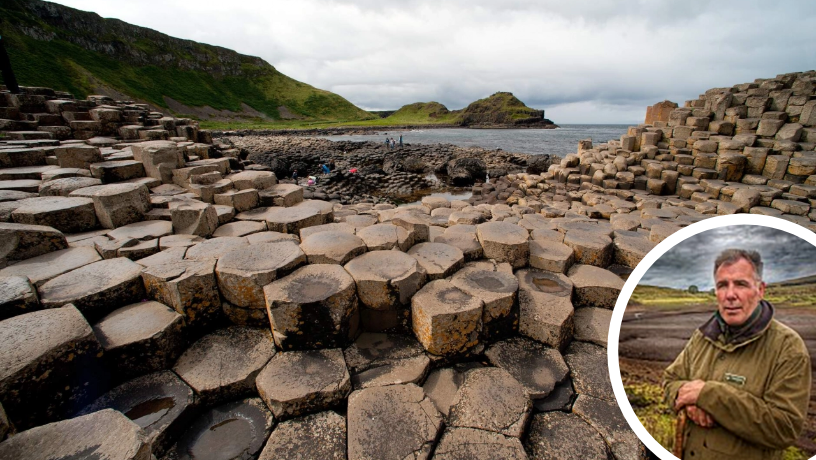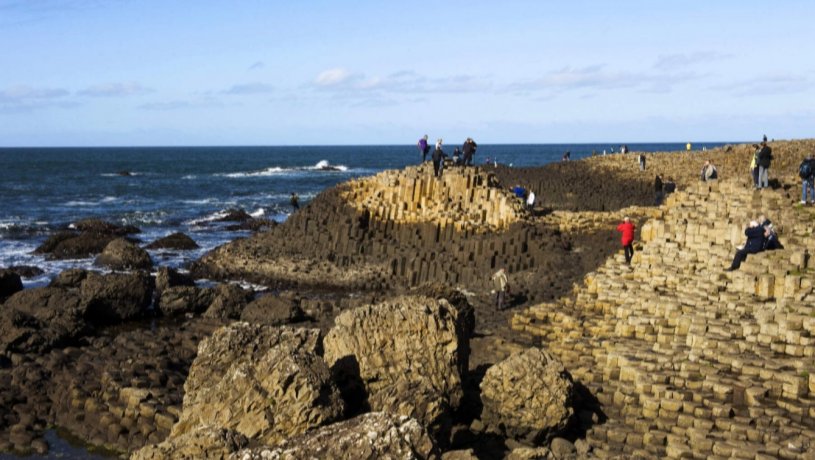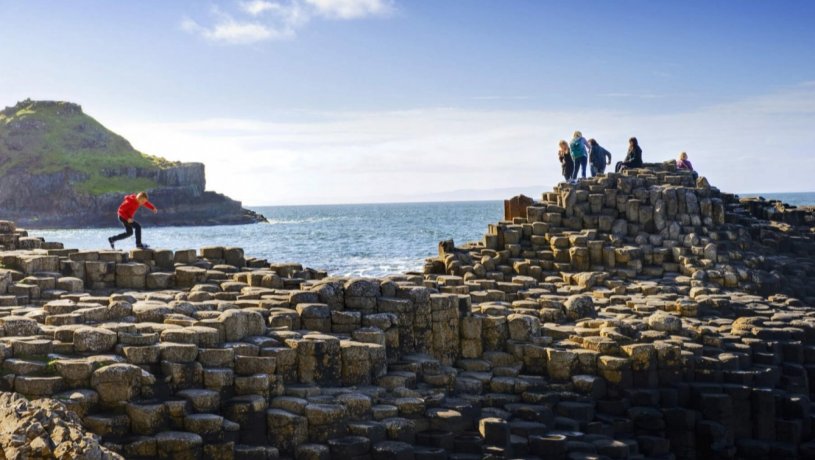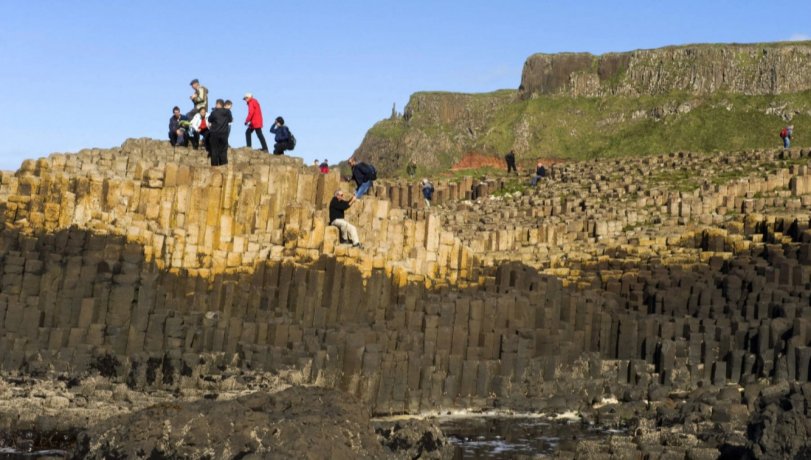 Useful Information
Running Times
Walking tours are on request and run 7 days a week. The latest tour is 15.00 hrs
Duration:
The walking tours last 90 minutes, and you also need to allow time at the end for photos, etc.
We recommend allowing 2.5 hrs in total for walking tour and exploring the site.
Notes for Group Leaders
Weather can be unpredictable, so ensure you wear trainers and have a waterproof jacket.
Location
Inspiration
What to do on your group trip
Why choose CGH?
Great Central Hostels
Choose from the top hostels in Ireland situated in ideal locations for group tours (2,500 hostel beds).
Unique Experiences
Book airport transfers, tours, attractions, meals plus lots more to make your group trip memorable & unique.
Local Expertise
Benefit from our 29 years' experience in handling over 800 groups to Ireland per year (30,000 students).