Follow the footsteps of U2, Van Morrison and the Rolling Stones on this all-inspiring tour of Dublin's iconic recording studios
Overview
Windmill Lane Recording Studios first opened in Dublin city in 1978 and has had some of the world's most iconic artists walk through its doors. From the Irish Legends of U2 and the Cranberries through to current day stars Ed Sheeran and Lady Gaga, the hall of fame that lines the walls of the studios is hard to beat.
What to expect from a visit to the Windmill Lane Recording Studios with my group ?
Immerse yourself in the most iconic recording studio in Ireland and listen to the stories of the different artists who have recorded there over the years.
Your 60-minute guided tour will be full of stories and plenty of "wow" moments as you learn about the history of the studios.
Marvel at the Grammy certificates and album covers which line the studio's walls.
See the studios through the eyes of a recording artist as you are told how a recording session works.
Visit the rooms which have made so many iconic songs and all group members will receive a complimentary wristband to take away with them.
The Studios moved to a new location in 1990, now set within the popular Docklands area of Dublin, but its history, stories and music influence remain. All of this will be uncovered during your group's guided tour.
Did you know?
U2 recorded several albums at Windmill Lane Studios and this became an iconic venue for the band's army of fans. When the Studios changed location in 1990, the original building was famously covered in graffiti by U2 fans. The graffiti remained for several years and became a unique symbol of remembering the impact the studio had in catapulting U2 to worldwide fame.
If you want to continue to pursue your interest into music, why not combine this with a visit the Rock and Roll Museum - contact us for details.
Photo Gallery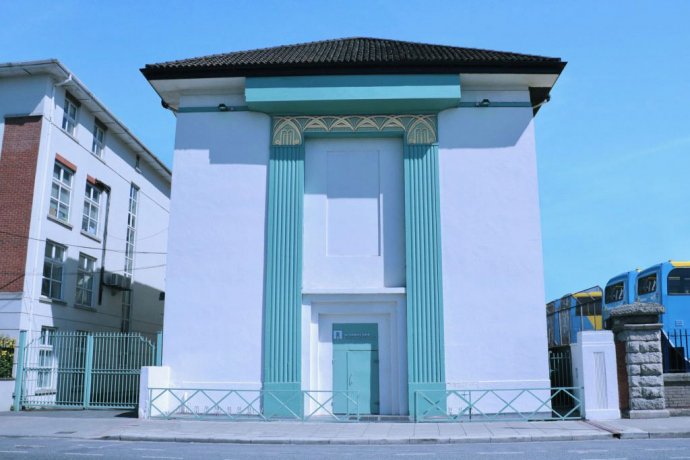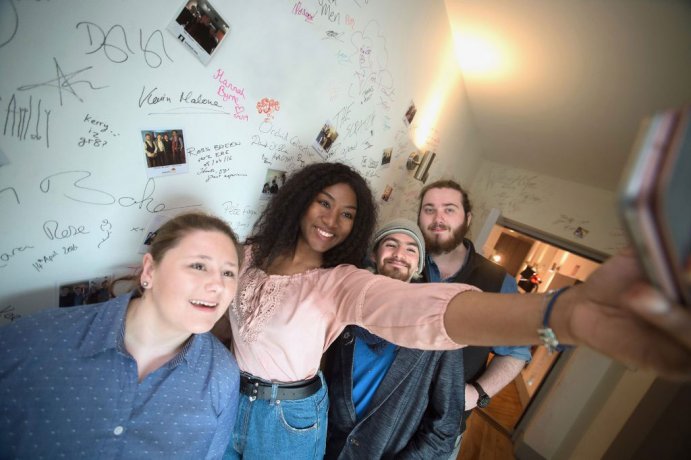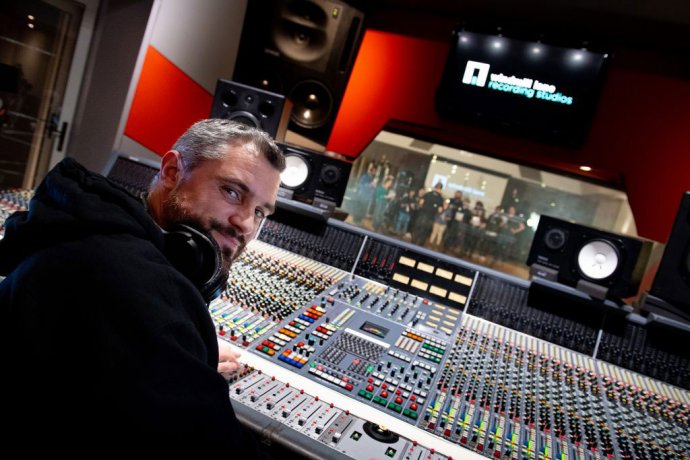 Useful Information
Opening Hours
9am to 5pm everyday
Duration
60-minute guided tour - min 30 persons required in group.
Address
20 Ringsend Road
Dublin D04 CF66
Ireland
Location
Inspiration
What to do on your group trip
Why choose CGH?
Great Central Hostels
Choose from the top hostels in Ireland situated in ideal locations for group tours (2,500 hostel beds).
Unique Experiences
Book airport transfers, tours, attractions, meals plus lots more to make your group trip memorable & unique.
Local Expertise
Benefit from our 29 years' experience in handling over 800 groups to Ireland per year (30,000 students).