St. Michans Church in Dublin
Overview
Come and see Dublin's spookiest crypts! Underneath the church are five long burial vaults containing the mummified remains of many of Dublin's most influential 17th, 18th and 19th century families, including the legendary Shears brothers and the highly decorated coffins of the Earl's of Leitrim. The exact date of construction is unknown though in their present form they may well date from the rebuilding of the church in 1685. The constant dry atmosphere has caused the mummification of the bodies and the preservation of the coffins.
Since Victorian times visitors have descended the vault steps to see the mummies and Bram Stoker, creator of the "Dracula" stories, is believed to have visited the vaults in the company of his family. In one vault the remains of the "Crusader" can be seen though in fact he is only 650 years dead. The early visitors to the vaults were responsible for many of the myths and legends surrounding the bodies, though modern scientific investigations have cast doubts on many of these stories. Nevertheless, a visit to the Crypts to see the historic mummies is a remarkable experience.
Photo Gallery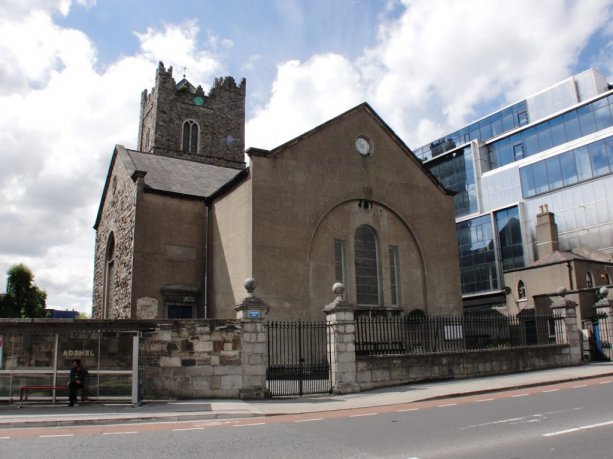 Useful Information
Opening Hours
March – October:
Monday – Friday: 10.00 – 12.45 hrs and 14.00 – 16.45 hrs
Saturday: 10.00 – 16.00 hrs
Sunday : closed
November – March:
Monday – Friday: 12.30 – 15.30 hrs
Saturday: 10.30 – 16.00 hrs
Sunday: closed
Notes for Group Leaders
Maximum 20 persons per tour – larger groups will be split.
Duration of Visit
Approximately 30 - 45 minutes.
Address
Church Street, Dublin 7
Location
Inspiration
What to do on your group trip
Why choose CGH?
Great Central Hostels
Choose from the top hostels in Ireland situated in ideal locations for group tours (2,500 hostel beds).
Unique Experiences
Book airport transfers, tours, attractions, meals plus lots more to make your group trip memorable & unique.
Local Expertise
Benefit from our 29 years' experience in handling over 800 groups to Ireland per year (30,000 students).