Jacobs Inn Hostel Dublin
Overview
Jacobs Inn Hostel is Dublin's coolest and most modern hostel (soon available as cutting edge pod hostel - Central Dock with luxury Pod beds ), boasting a fantastic city centre location, just a 2 minute walk from Dublin bus/train station and all the main attractions.

Renovations will be completed in summer 2019. Please note that during the renovation phase – disturbance to guests is being kept to a minimum and the renovations are being carried out in sections of the hostel to ensure this.

Renovation Update May 2019:
Bedrooms:
All multi bedded rooms now contain the Pod concept (The first of its kind in Ireland). Enjoy the best night's sleep you have ever had in a Pod bed – providing lots of privacy and comfort; USB charging; led lighting and in room personal secure storage ( code access) Check out the Pods now.

Presently the twin & double rooms are being refurbished and will be to a hotel standard.
Facilities:
The ground floor & facilities of the hostel are being completely upgraded and will consist of a bar & restaurant (completion summer 2019) Services provided – bottomless breakfast; tasty food all day; full bar and nightly curated events.
Note: Guests under 18 years of age can access the bar up to 9 pm provided they are dining.
Self- catering facilities are no longer available in the renovated hostel ( from March 2019)

For 2020 season - rates are provided on a bed only basis. Bottomless porridge breakfast option is available for a supplement. Other breakfast and exciting dining options will also be available when the ground floor renovations are completed and the restaurant is open.
There is a dedicated area within the hostel that can be used by groups to have breakfast/meetings etc. There is seating in this area for 25 persons only. This area must be booked in advance and is subject to availability.

Ref student groups in 2020 season - Maximum group size: 30 Students & 2 Leaders. Age limit policy: Students over 16 years only in 2020 season.
For leisure groups of larger sizes – on a request basis.

Jacobs Inn becoming Central Dock - luxury Pod Hostel - summer 2019
Photo Gallery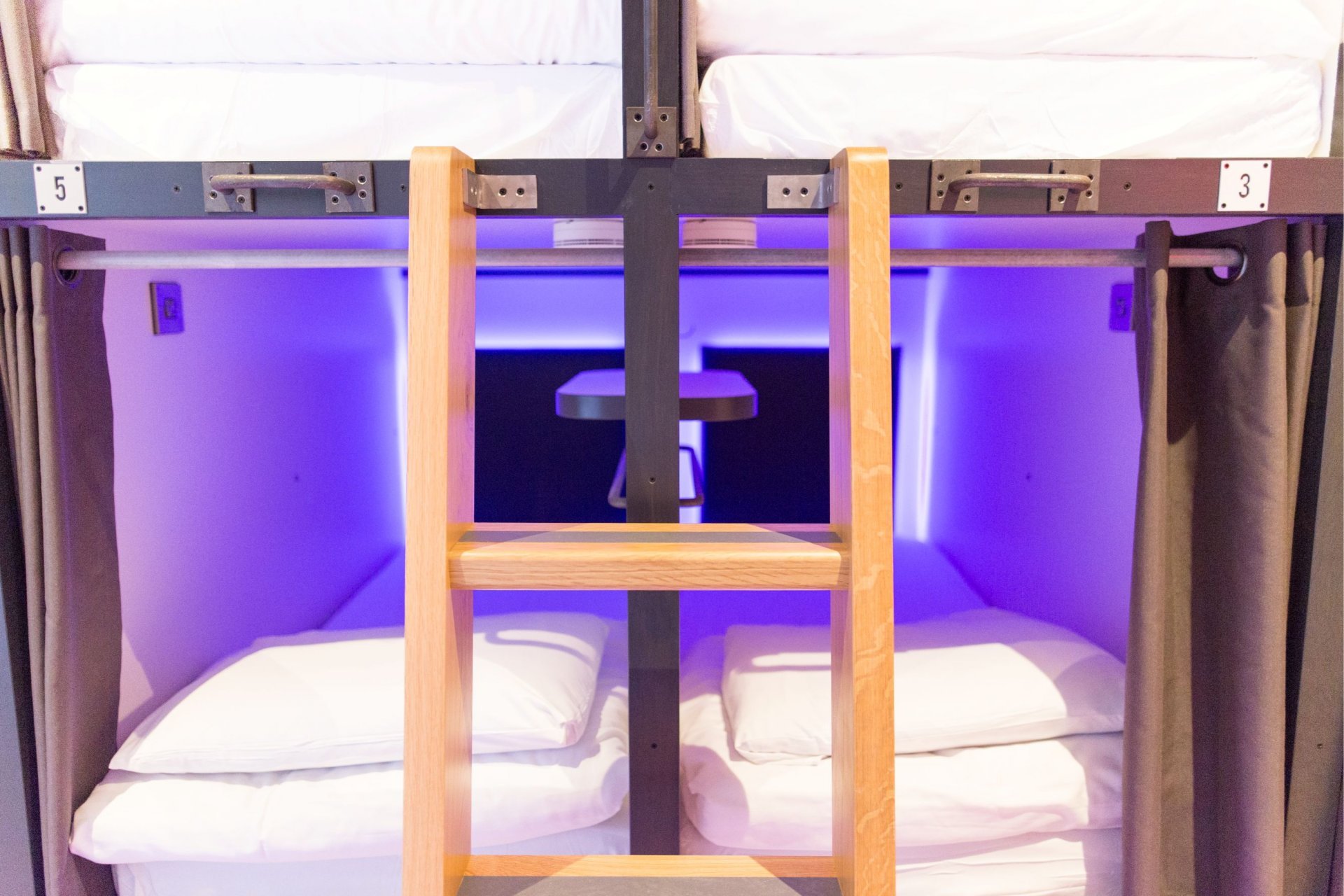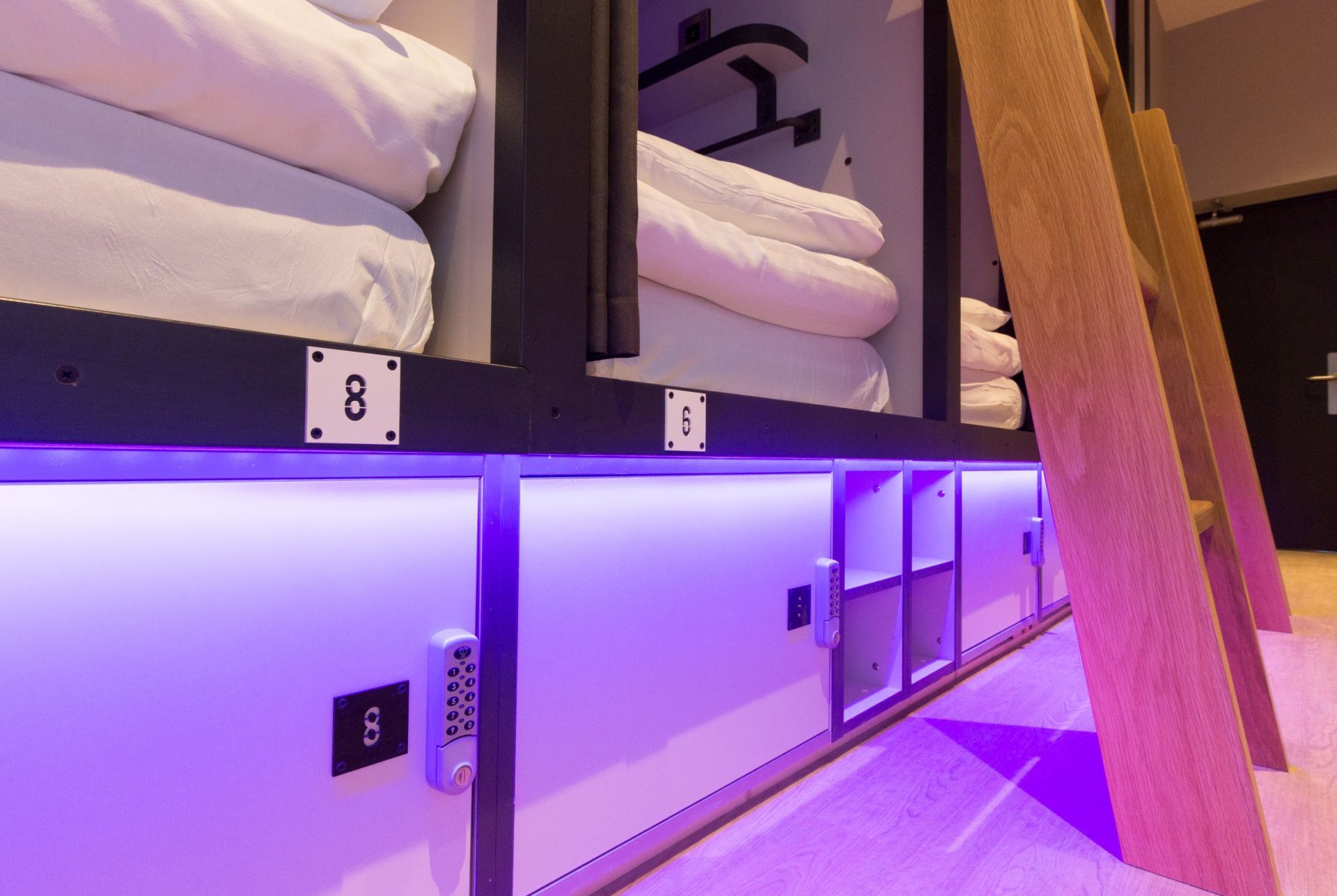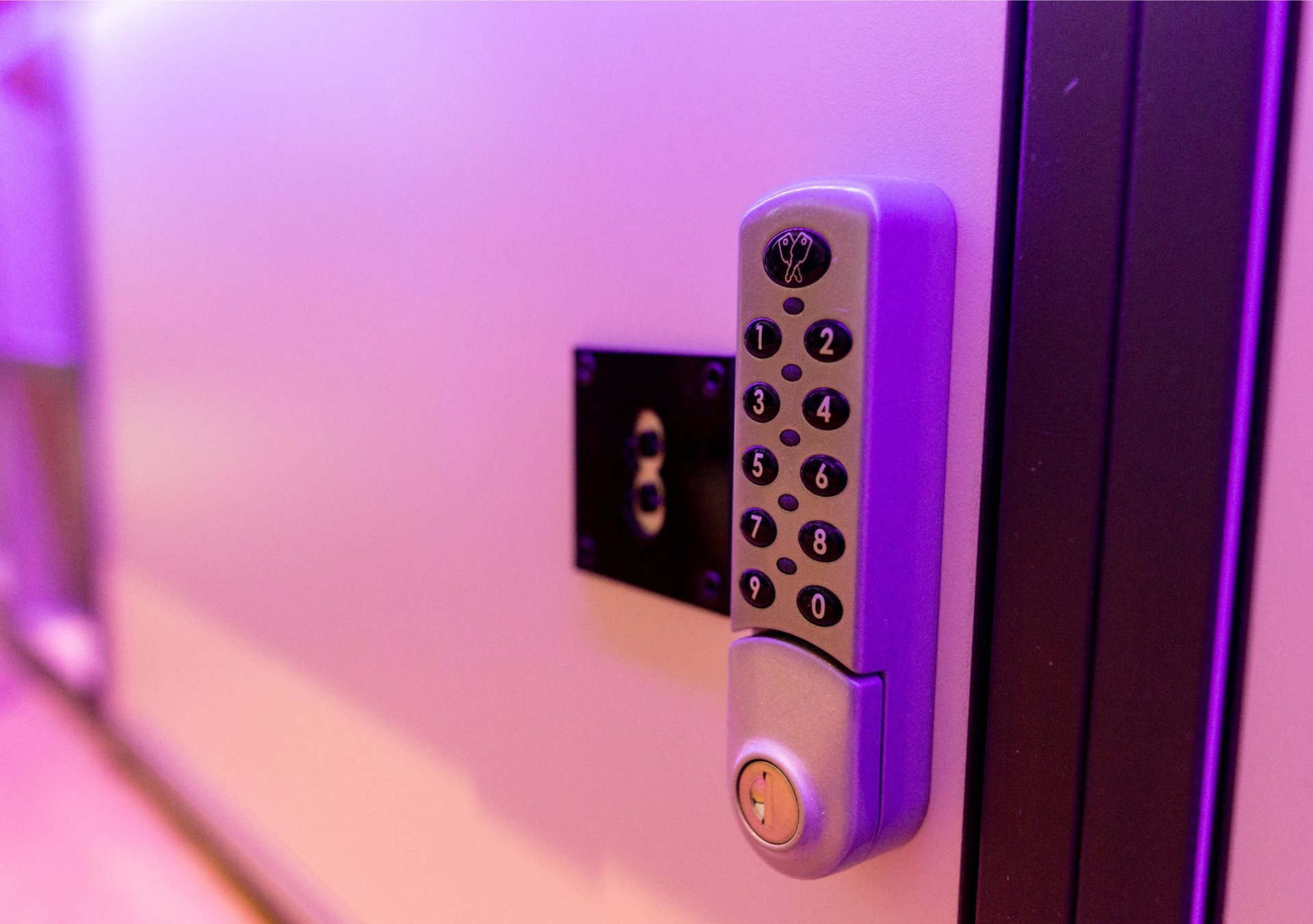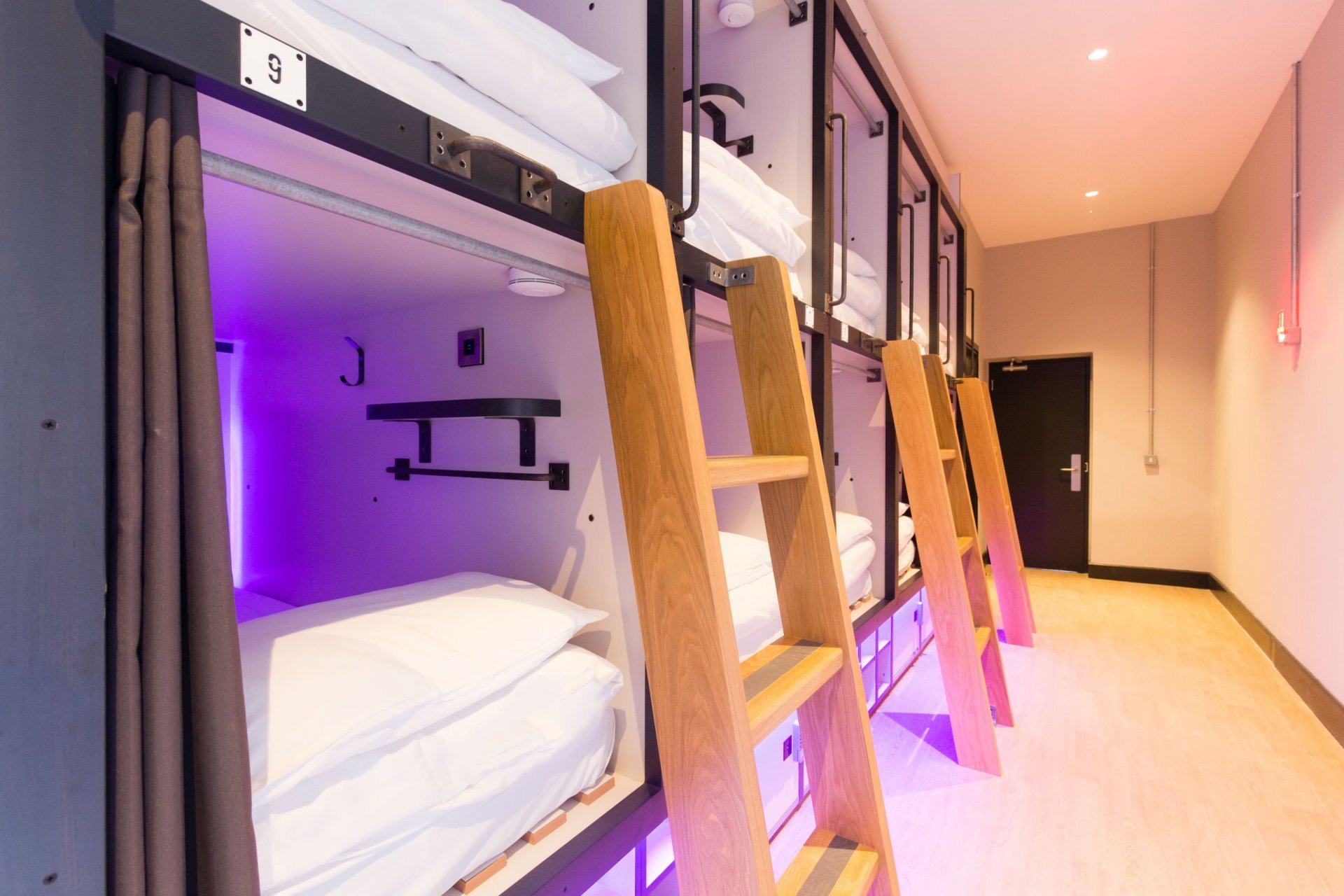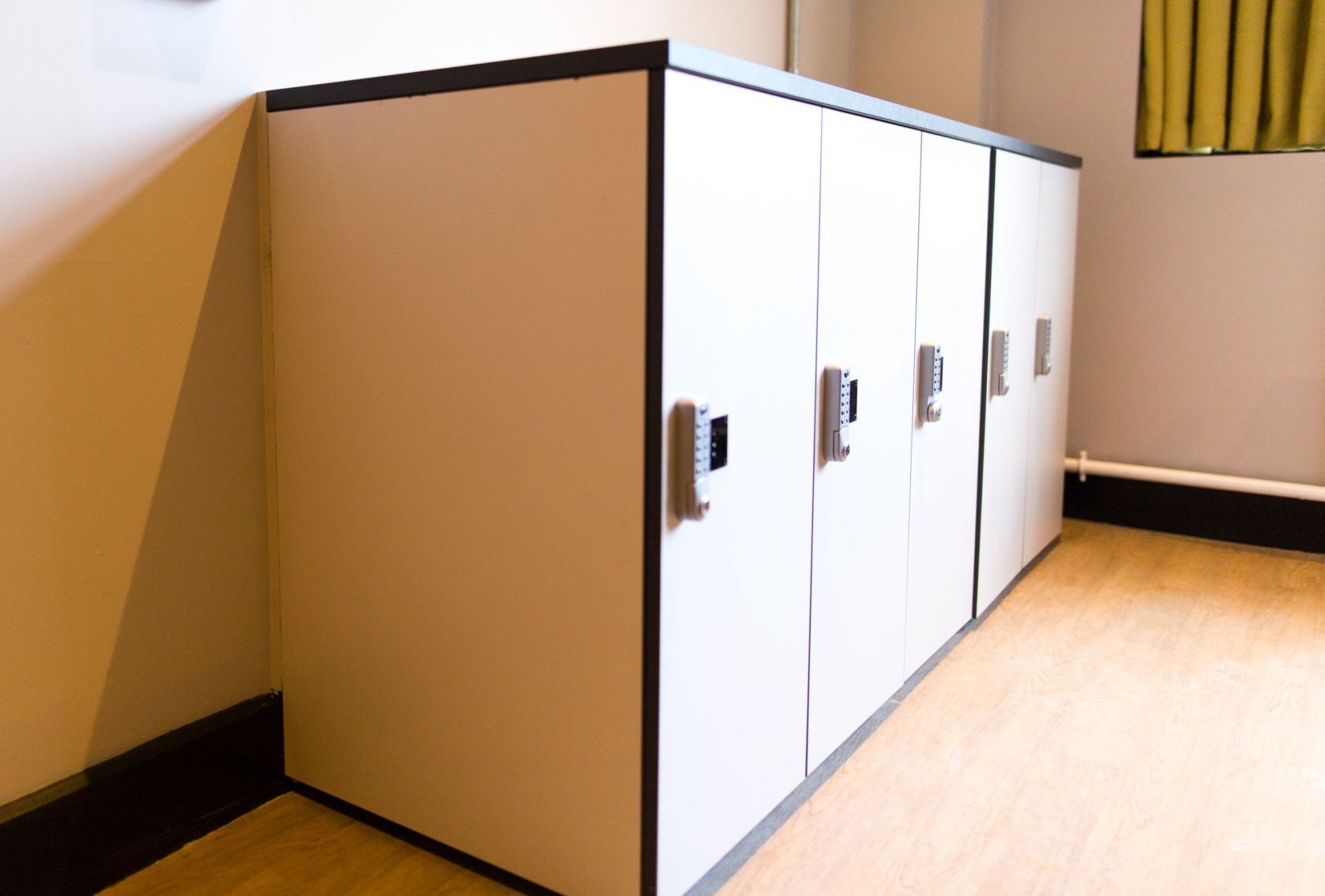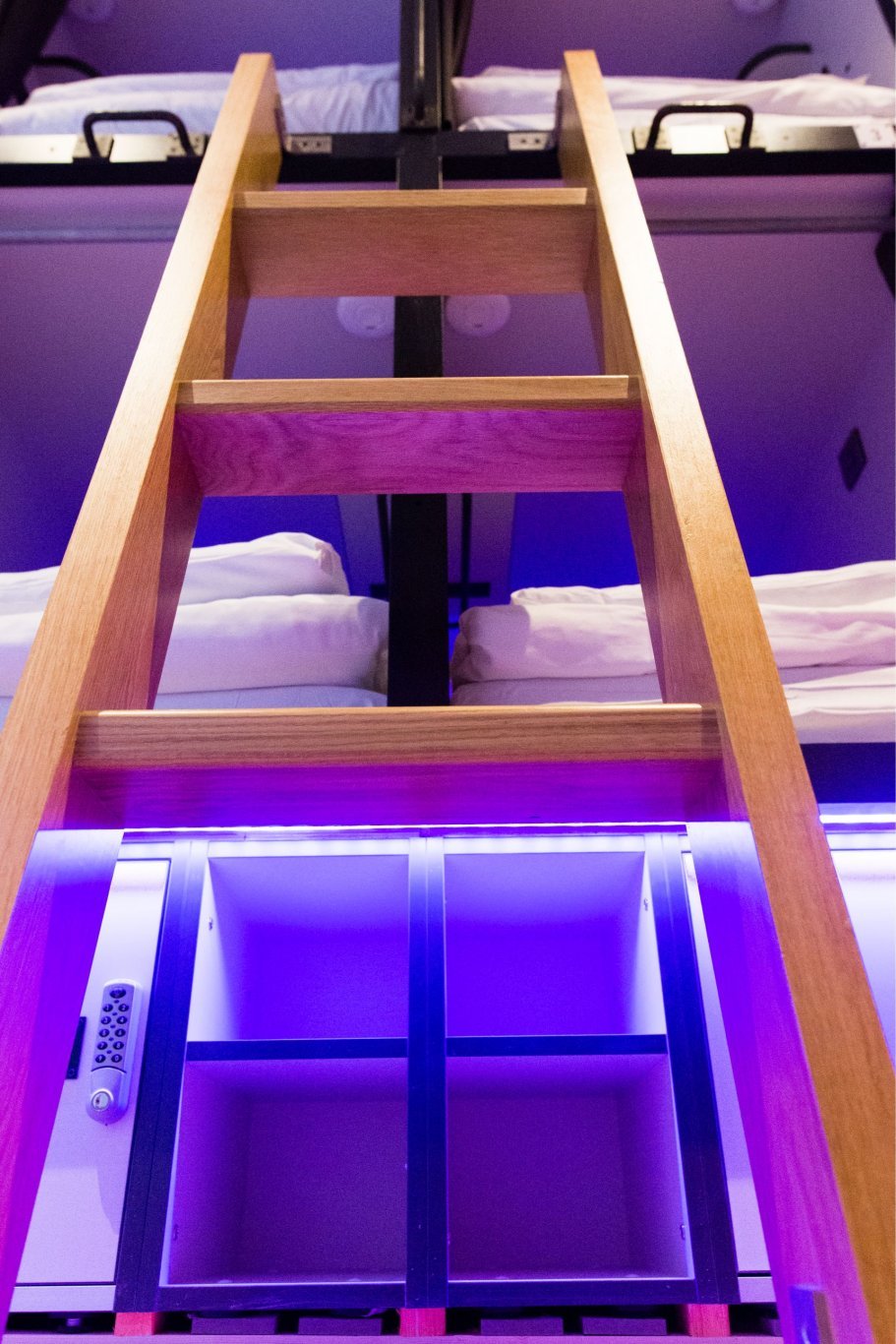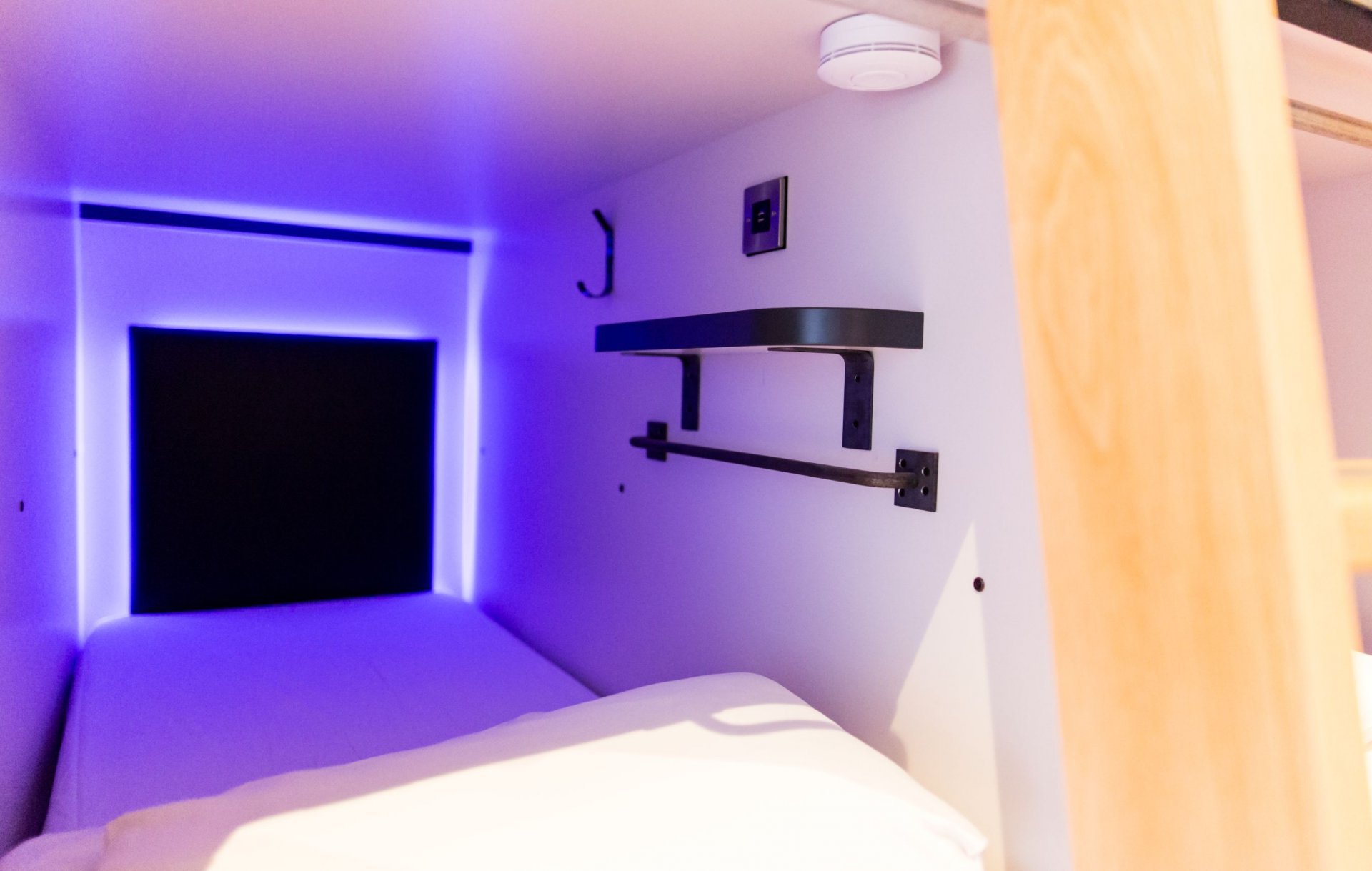 Location
Distance by bus...
...from Dublin Airport: 25min (14km)
...from Dublin Ferryport: 15min (5km)
...from Dun Laoghaire Ferryport: 30min (12km)
...from Busaras Central Bus Station: 1min (500m)
...from Connolly Train Station: 1min (500m)
...from Heuston Station: 20min (3km)
Facilities
Free
Free Breakfast ( 2019 season only)
Free Bed Linen
Free WiFi throughout hostel
Free Luggage Storage
Free Dublin City maps
Free towels (leaders' rooms)
Free lockers
General / Services
24 hour reception
Lifts to all floors
Wheelchair accessible
24 hour access - no curfew!
Safe deposit boxes
Internet access
4th floor patio with BBQ
Towels fo hire
Laundry room
Group meeting space - must be pre booked in advance & subject to availability
Laptop safes
All rooms ensuite*
*Shower & toilet in bedrooms
Food & Drink
Breakfast options available - bottomless porridge breakfast & other options (when renovations completed)
Bar & restaurant - including full bar & tasty food all day ( when renovations completed summer 2019)
Group meal booking service available in house ( when renovations completed summer 2019)
*Packed lunches & evening meals at local restaurant before renovations completed.
Useful Information
Check-in time
15:00 hrs
Note: If your group are arriving on an early flight - do not worry you can turn up at the hostel at anytime and store your luggage securely in the hostel and come back later to check in.
Check Out Time
11:00 hrs
Breakfast Time
From 07:30 hrs - 09:30 hrs daily
Breakfast includes ( 2019 season only)
Tea, coffee & drinking chocolate, orange & apple Juice, toast with butter and selection of jam portions (strawberry, raspberry and blackcurrant),nutella, cornflakes and muesli, tins fruit cocktail
Group Types
University & College, Festival & Events, Leisure
Towels
Towels can be hired from reception for € 2.00 per towel – leaders' rooms have towels included
Total Capacity & Room Types
Total beds in this hostel - 412
Total rooms in this hostel - 66
Room types in this hostel – For Students 12 bed pod / 10 bed pod / 8 bed pod / 6 bed pod / 4 bed pod. For leaders twin and double rooms. All rooms ensuite
Inspiration
What to do on your group trip
Why choose CGH?
Great Central Hostels
Choose from the top hostels in Ireland situated in ideal locations for group tours (2,500 hostel beds).
Unique Experiences
Book airport transfers, tours, attractions, meals plus lots more to make your group trip memorable & unique.
Local Expertise
Benefit from our 26 years' experience in handling over 800 groups to Ireland per year (30,000 students).