Tasty & home-cooked Style Dinners in Dublin City Centre's newest student group friendly restaurant
Overview
Are you planning a student group trip to Dublin and looking for affordable dinner options? Look no further - the MAZE restaurant in the Abbey Court Hostel offers everything your group needs. The Abbey Court has been welcoming student groups for over 30 years, and the MAZE is their newest facility offering for guests in 2023 season.

Take the hassle out of feeding your group, and let us book a stay in the Abbey Court Hostel, where your accommodation and all meal requirements will be catered for. Book a two-course dinner option for your group – the restaurant is on your doorstep in the hostel, and the group set menu provides home-style cooked food that is tasty and healthy.
What to expect for your group when you book a 2-Course Dinner:
A 2-Course Group Dinner consists of a starter and main course OR a main course and dessert.
All of your group is to choose the same course – starter & main OR main & dessert.
The choice of 4/5 dishes per course is available, and for convenience, your entire group needs to choose the same dish.
Dinner times for groups are typically available from 17.00 to 20.00 hrs (last dinner seating). We recommend requesting your preferred meal times as soon as possible.
Special dietary requirements in your group? Do not worry; the MAZE can cater for these – however, we need to be advised of them when booking.
A family-run business – your group will be warmly welcomed by the friendly staff, who will ensure you are well looked after during your visit.
Check out the sample set menu for student groups
Starters
Cream of Vegetable Soup
Tomato Soup
Mozzarella Sticks with Sweet Chilli Sauce
Caesar Salad
Bruschetta (V)
Hummus with Toasted Sourdough (V)
Mains
Chicken Curry with Boiled Rice
Beef Lasagne with Garlic Bread
Bolognese Pasta with Garlic Bread
Pesto Pasta with Garlic Bread (V)
Vegetable Curry with Boiled Rice (V)
Desserts
Warm Brownie with Whipped Cream
Chocolate Cake
Apple Pie with Whipped Cream
Sorbet (V)
Banana Bread (V)

(V) = vegan
Tip
If your group are arriving on an evening flight, you need to be careful booking dinner times to ensure you allow enough time to get out of the airport and into the city centre, check-in at the hostel etc. The CGH Team will assist and help you with this planning.
Contact CGH
Would you like to book a 2 Course Dinner for your student group tour? If so, contact us now to discuss your requirements or complete the online group booking form.
Are you coming back from a long day trip and looking for a larger meal? The MAZE also offers a 3-Course Dinner Option which will easily take care of your group's rumbling stomachs.
Photo Gallery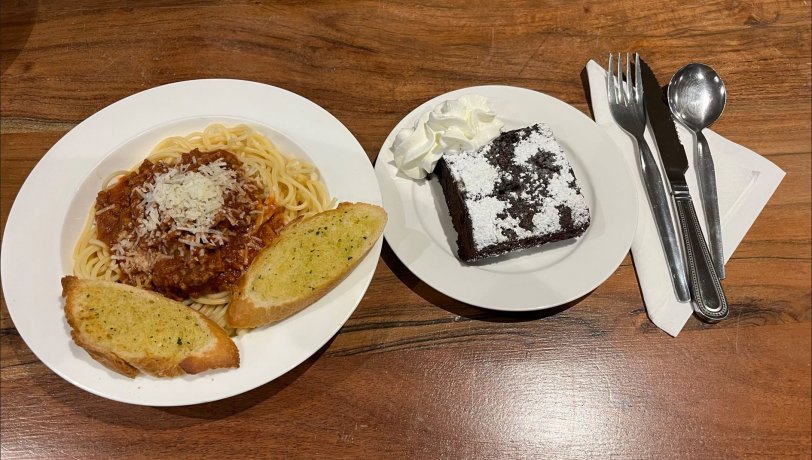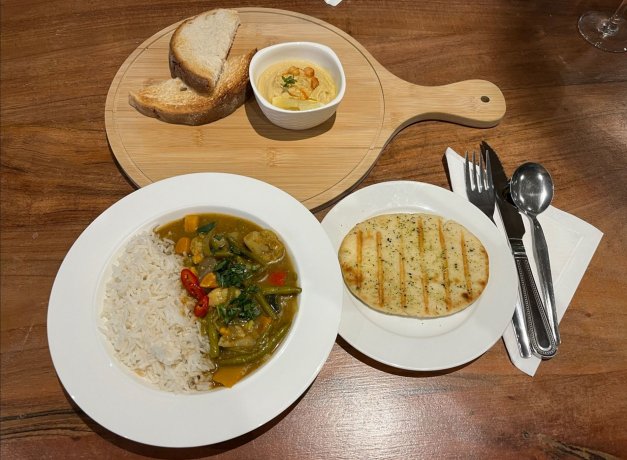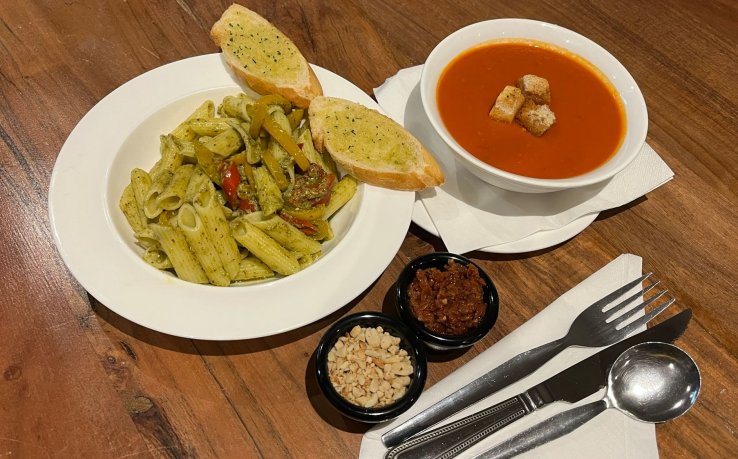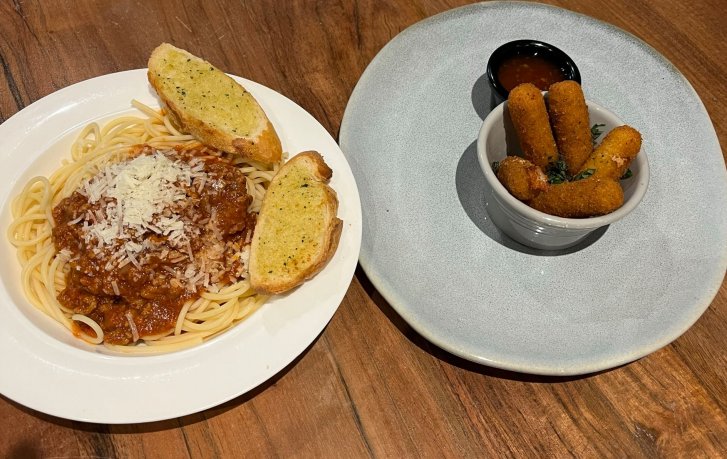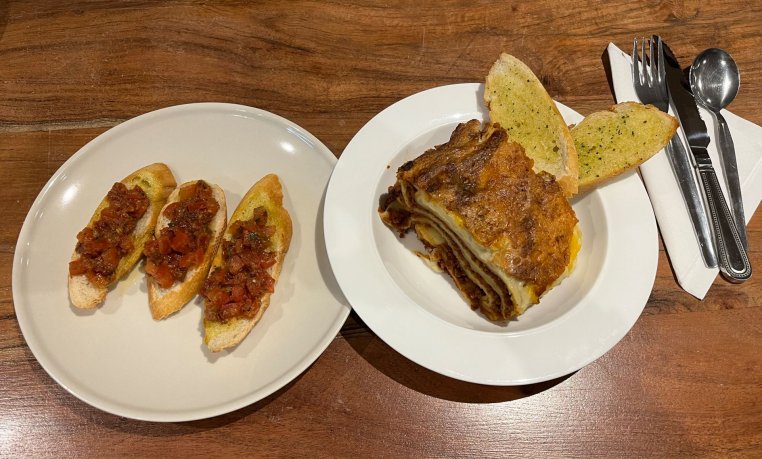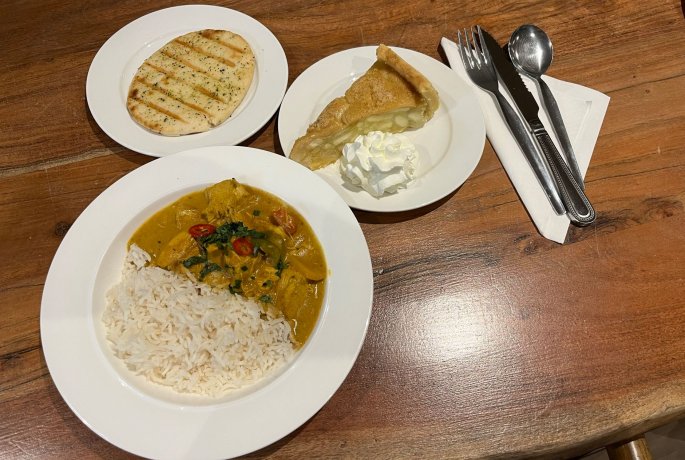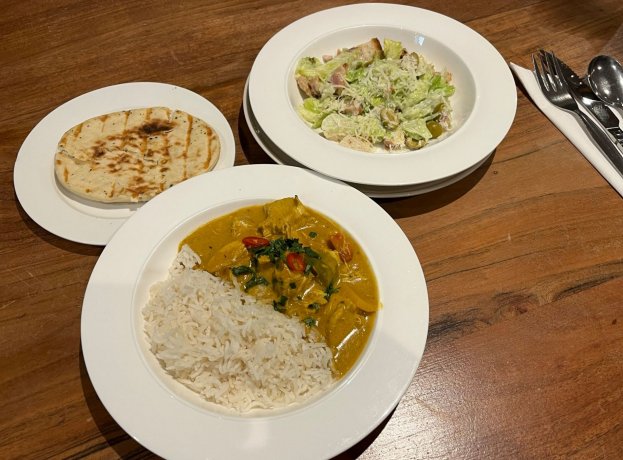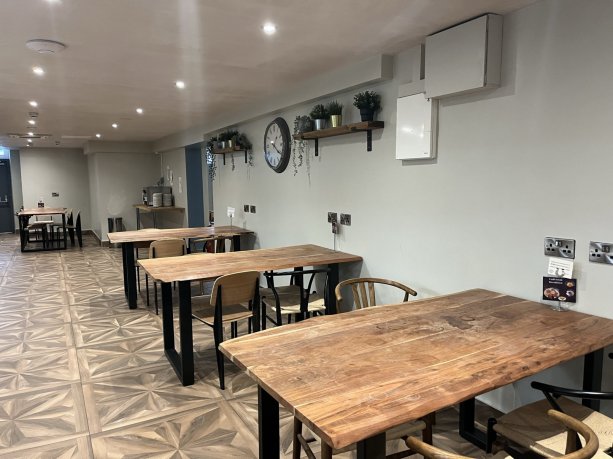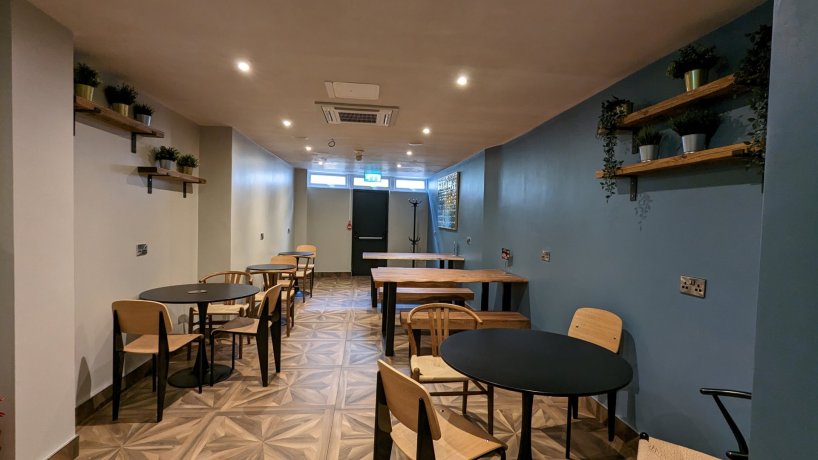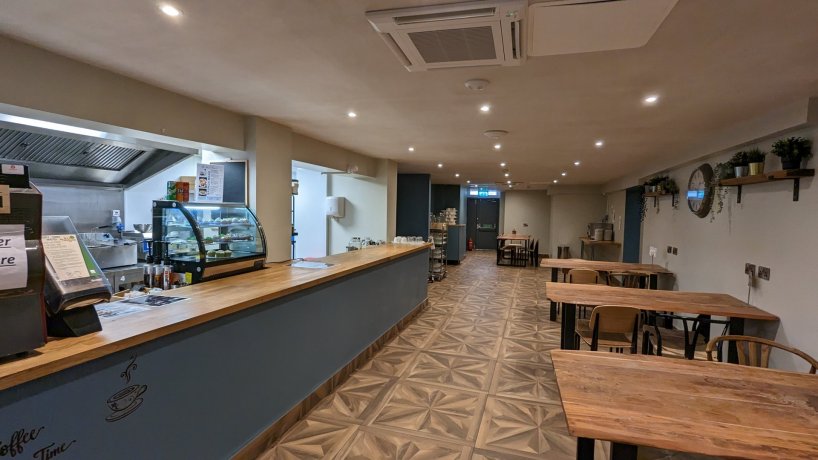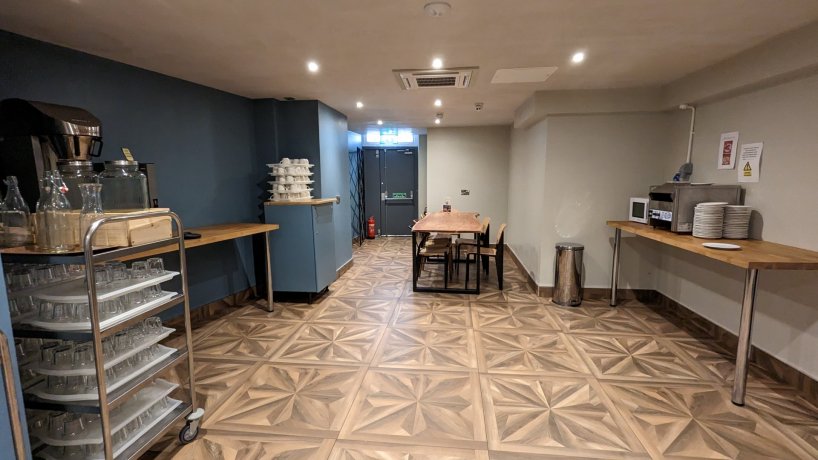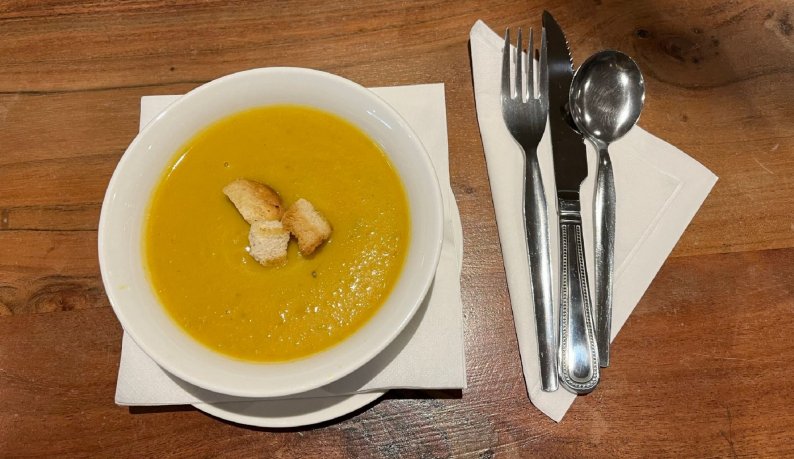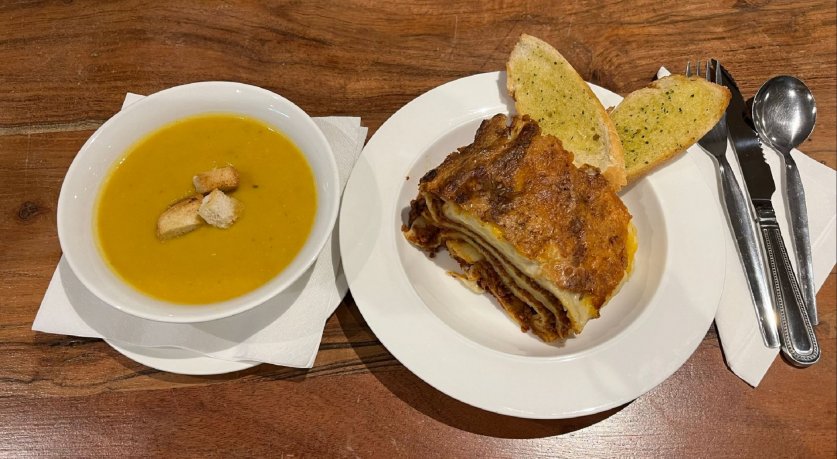 Useful Information
Meal Booking times
Meals can be booked for groups 7 days a week (advance booking is necessary).
Duration
The average duration of a 2 Course Dinner is 1.5 hrs (times can vary depending on the size of your group and the menu chosen).
Notes for Group Leaders
A minimum of 15 people is generally required for group prices. We can still arrange meals for smaller groups. Please contact us for further details, as supplements may apply.
The MAZE restaurant can only be booked for guests of the Abbey Court Hostel.
Dietary requirements - must be received 1 month prior to arrival and the name of the students/leaders must be provided for each dietary requirement. Late dietary requirements may not be catered for. For Nut allergies – you must advise how severe it is and if the student/leader carries an EPI pen.
Address
The MAZE restaurant, Abbey Court Hostel, 29 Bachelors Walk, Dublin 1 .
Location
Inspiration
What to do on your group trip
Why choose CGH?
Great Central Hostels
Choose from the top hostels in Ireland situated in ideal locations for group tours (2,500 hostel beds).
Unique Experiences
Book airport transfers, tours, attractions, meals plus lots more to make your group trip memorable & unique.
Local Expertise
Benefit from our 29 years' experience in handling over 800 groups to Ireland per year (30,000 students).