Get off the beaten track with your group and experience the great outdoors of the UNESCO Dublin biosphere
Overview
Nestled on the picturesque coastline just North of Dublin Bay, Howth is one of Ireland's best-kept secrets. So, take in the fresh sea air, get back to nature and see Dublin from a different viewpoint on this full-day walking tour with our partner, the award-winning Shane's Howth Adventure Tours.
After a short DART ride from the city centre (what Dubliners call the suburban train line), you will be met by an experienced guide, always a Howth local, who will show you everything you need to know about this uniquely beautiful part of the suburbs of North County Dublin.
Why do the full-day walking tour with my group?
Easily reachable from Dublin city centre, Howth is located within 30 minutes by Dart train
On arrival, your group will be greeted by your knowledgeable and enthusiastic guide who will take you on this magical full-day exploration
Take in the changing landscapes as you learn about the history and nature of Howth
When the weather allows, you may also have the opportunity to explore eerie caves that hug the coastline
Lasting approximately 4 hours, this tour encompasses all aspects of this unique peninsula.
From hidden pathways to coastal walks, and from snapshot viewpoints to historical tales, you will learn and feel why so many people, poets and writers alike have a deep connection with Howth.
What better place to finish your guided tour than Howth Harbour where you can treat yourself to a well-deserved ice-cream while looking at the coastline.
Top Tips from the CGH team
If you visit Howth at the weekends, after your guided tour, head back towards the train station – on the left-hand side, you will find a little hidden gem: Howth Market. Discover plenty of local and international producers selling their goods, from homemade bread and cupcakes, to jewellery and clothing as well as fresh produce; there is something for every taste!
There are many lovely restaurants dotted along the Harbour in Howth – if your budget allows it, we highly recommend checking some of them out for lunch / dinner. One of Nicola's favourites from CGH is the Oar House - don't be fooled by the exterior…the daily fresh fish specials are amazing and they come served with chips on a wooden platter - so tasty!
If your time is limited - don't worry your group can still enjoy some of this experience on the Half day walking tour of Howth Peninsula.
Photo Gallery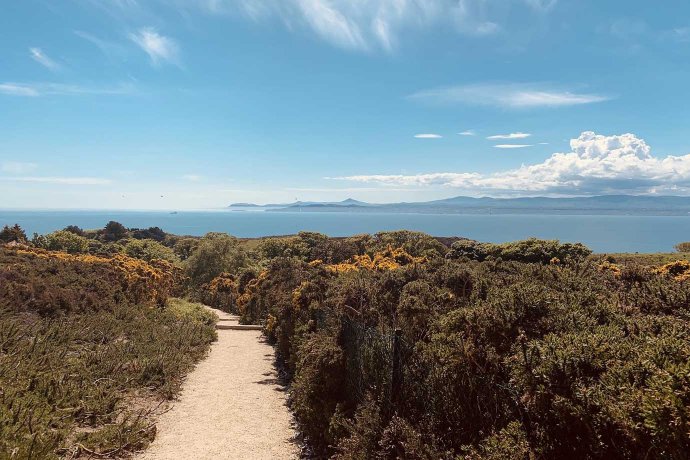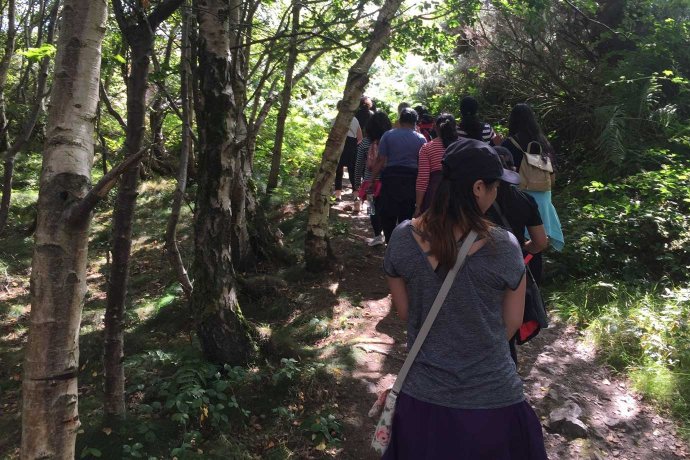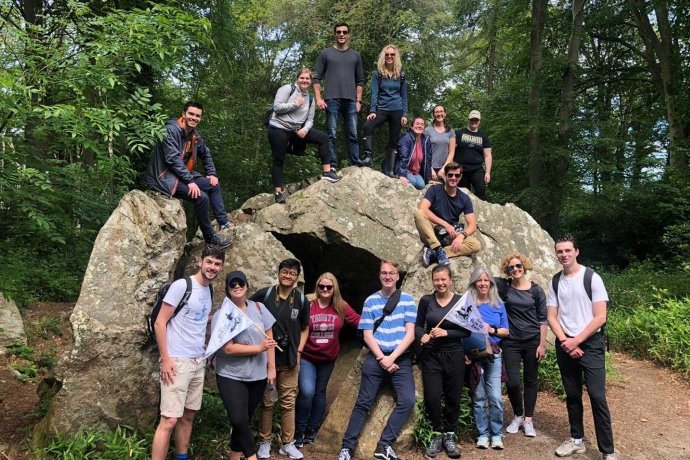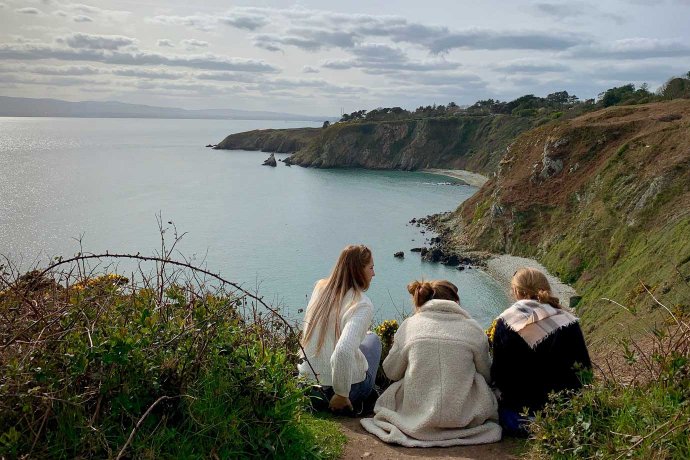 Useful Information
Running Times
Private Tours run all year round
Duration of Visit
This is a full day tour lasting 4 hours with a break in the middle for lunch (lunch is not included). CGH can arrange a packed lunch for your group to take with you on the day.
Notes for Group Leaders
The weather can be unpredictable – except for extreme weather conditions, the tours will be running, so we recommend you make sure everyone has appropriate clothing and footwear
Meeting Point
Howth Dart Station
North County Dublin
Location
Inspiration
What to do on your group trip
Why choose CGH?
Great Central Hostels
Choose from the top hostels in Ireland situated in ideal locations for group tours (2,500 hostel beds).
Unique Experiences
Book airport transfers, tours, attractions, meals plus lots more to make your group trip memorable & unique.
Local Expertise
Benefit from our 29 years' experience in handling over 800 groups to Ireland per year (30,000 students).