Learn About the World's Largest Butter Trade
Overview
The Cork Butter museum celebrates one of Ireland's great commercial success stories: the butter trade. From early home butter making, to the 19th century Butter Exchange and today's international success of the Kerrygold brand.
The Early Ireland collection introduces your group to the practice of preserving butter in the bogs, why milk cows were so important in medieval Ireland and why cattle raiding was a threat. On the ground floor, the entire history of butter making equipment in Ireland is on display. One highlight of the exhibition is a keg of one-thousand-year old butter.
The Cork Butter Exchange, which developed into the largest butter market in the world from the 18th century onward, is explored in-depth in its own gallery.
Is your group still hungry for more culinary attractions? Then pay a visit to Cork's famous English Market – an indoor market full of delicious local produce.
Photo Gallery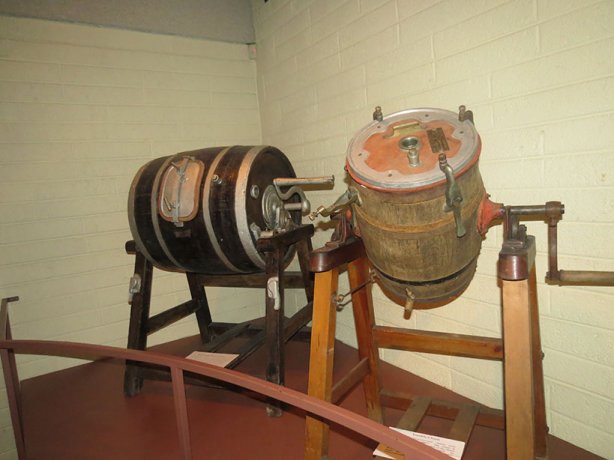 Useful Information
Opening Hours
Opening Hours
November to February: Sat & Sun, 11:00am – 3:00pm.
March to October: Daily, 10:00am – 5:00pm.
Notes for Group Leaders
Max 20 pax for guided group tour. Larger group visits will be staggered subject to availability.
Duration of Visit
1 hour approximately
Address
O'Connell Square, Shandon, Cork, Ireland
Location
Inspiration
What to do on your group trip
Why choose CGH?
Great Central Hostels
Choose from the top hostels in Ireland situated in ideal locations for group tours (2,500 hostel beds).
Unique Experiences
Book airport transfers, tours, attractions, meals plus lots more to make your group trip memorable & unique.
Local Expertise
Benefit from our 29 years' experience in handling over 800 groups to Ireland per year (30,000 students).