Walking Tours of Recent History and Political Conflict in West Belfast
Overview
One of the most popular activities we get asked about for student groups visiting Belfast in Northern Ireland are walking tours with a political and historical focus. Educational groups no longer just want to visit museums and galleries to learn about the period of Irish History known as the conflict in Northern Ireland (the period from 1969 -1998) They want an immersive experience where they can see for themselves the locations in each community and hear real-life stories told to them by their guides who have lived through it all.
CGH is delighted to offer walking tour experiences for our student groups with this focus via our partnership with Coiste. Coiste is a community project of the peace process established to provide unique walking tours of Belfast provided by former political prisoners – who share their personal experiences of the British/Irish conflict. These guides have an in-depth knowledge of this conflict, and many of them have spent long terms of imprisonment as a result of this dispute.

Most popular walking tour themes for educational and student groups provided by Coiste
>> Option 1 - Falls Road Mural Walking Tour
On this 3-hour walking tour – guided by former activists and political ex-prisoners from within the Republican community - student groups will be provided with an in-depth insight into the most recent phase of Anglo/Irish Conflict. They will visit many different sites in Belfast and hear personal stories from their guide's direct experiences with the conflict and how it has affected them, the local community, and the wider history of Ireland
>> Option 2 – The Joint Falls Road & Shankill Walking Tour
During this 3-hour walking tour, educational groups will spend 1.5 hrs with a republican guide in the Falls Road area and 1.5 hours in the Shankill Road with a unionist loyalist guide. The guides are former political prisoners/activists from the area. This tour allows group visitors to see the British/Irish conflict from several perspectives, learning about everyday life in both communities.
Other tour options do exist with Coiste - specialised talks are also available depending on the student groups' area of interest – contact us for details.
Photo Gallery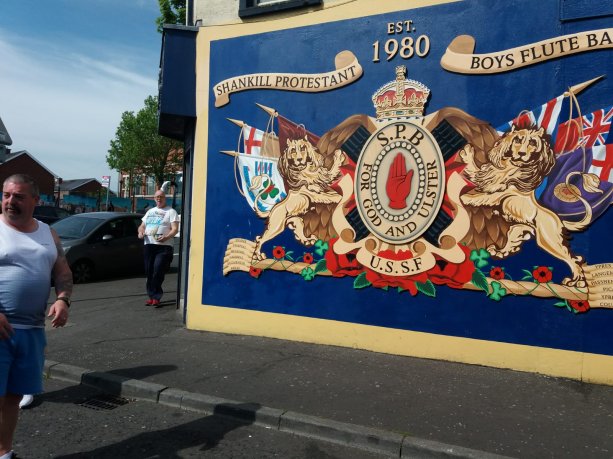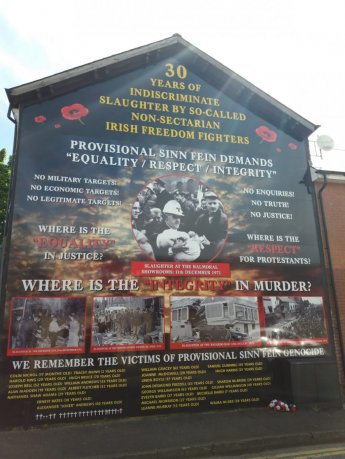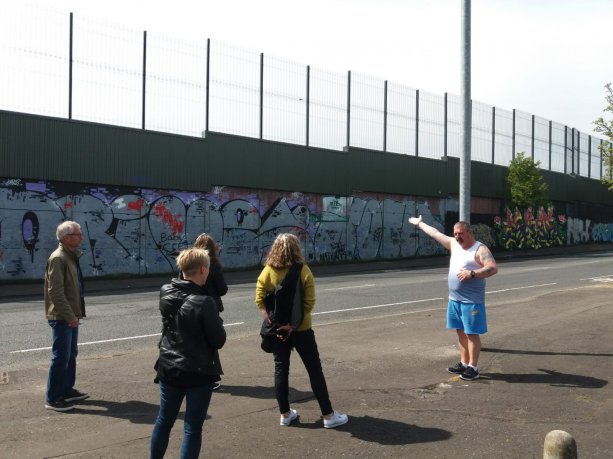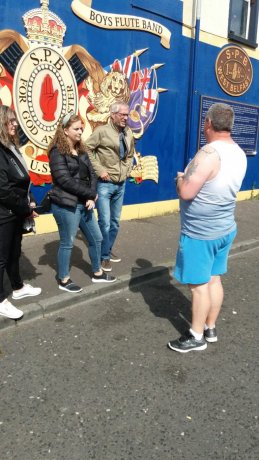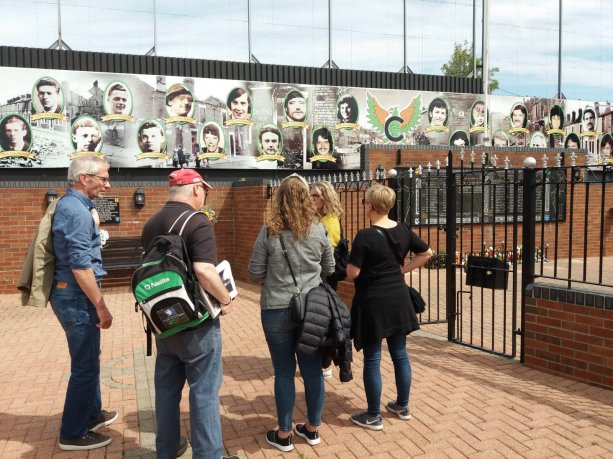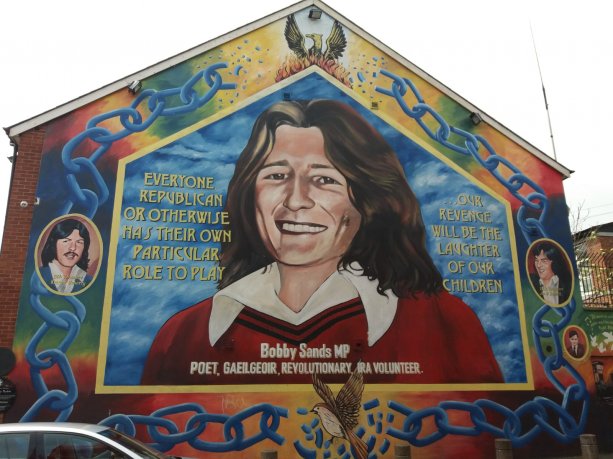 Useful Information
Running Times
Private tours run all year.
Note for Group Leaders
Max. 20 students per one guide – larger groups will be split up.
Tours are only available in English.
Tour Duration
Each tour lasts max 3 hours.
Meeting Point
Depends on which tour - you will be advised at the time of booking.
Inspiration
What to do on your group trip
Why choose CGH?
Great Central Hostels
Choose from the top hostels in Ireland situated in ideal locations for group tours (2,500 hostel beds).
Unique Experiences
Book airport transfers, tours, attractions, meals plus lots more to make your group trip memorable & unique.
Local Expertise
Benefit from our 29 years' experience in handling over 800 groups to Ireland per year (30,000 students).