Ireland's capital city, Dublin is a very special place to explore, but it's also a great base from which to see some extraordinary locations. If you're looking after a group or are indeed part of one, here are some great spots not too far from Ireland's largest city that you should explore.

1 - Malahide & Howth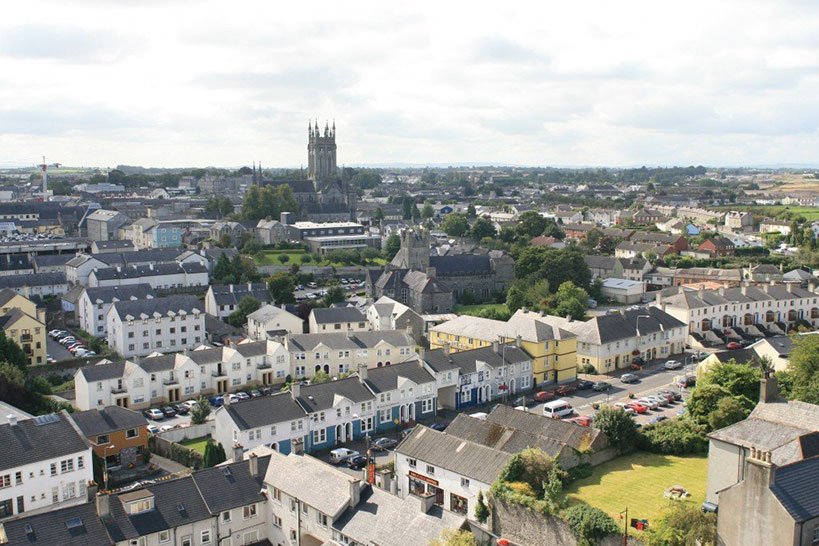 In Dublin, the electric rail system called the DART (Dublin Area Rapid Transit) is a quick and easy way to get around the city. DART services operate approximately every 15 minutes all day between 6am and midnight (timetables can be found at IrishRail.ie or in stations). Using the DART is the best way to explore two beautiful areas on Dublin's north side, Malahide and Howth. Both are affluent villages only a half hour journey away and both boast a variety of shops, restaurants and bars.
2 - Newgrange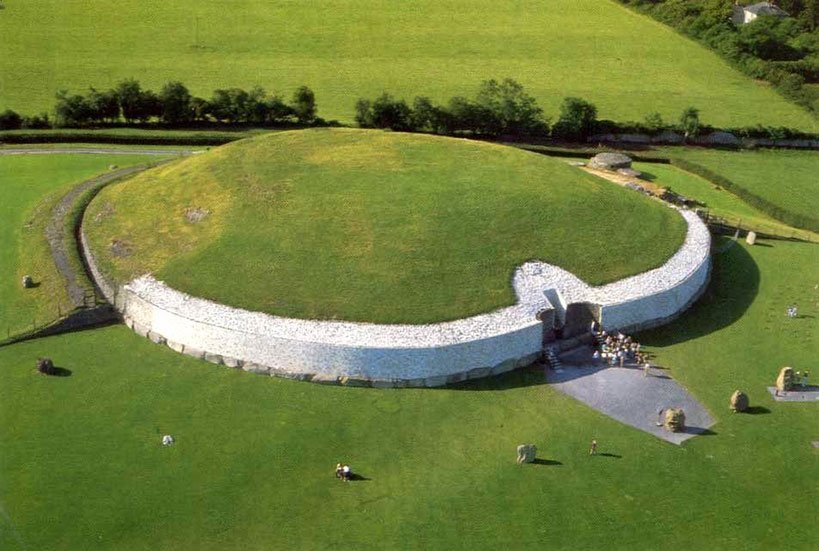 The World Heritage site of Newgrange is a Stone Age monument in the Boyne Valley, County Meath. Located about an hour north of Dublin, it was constructed over 5,000 years ago (3,200 B.C.) during the Neolithic period, making it older than the Great Pyramids of Giza. It's part of a complex of monuments built on the River Boyne known as Brú na Bóinne. Access to Newgrange is only by guided tour from the Brú na Bóinne Visitor Centre which is run by Heritage Ireland.
3 - Glendalough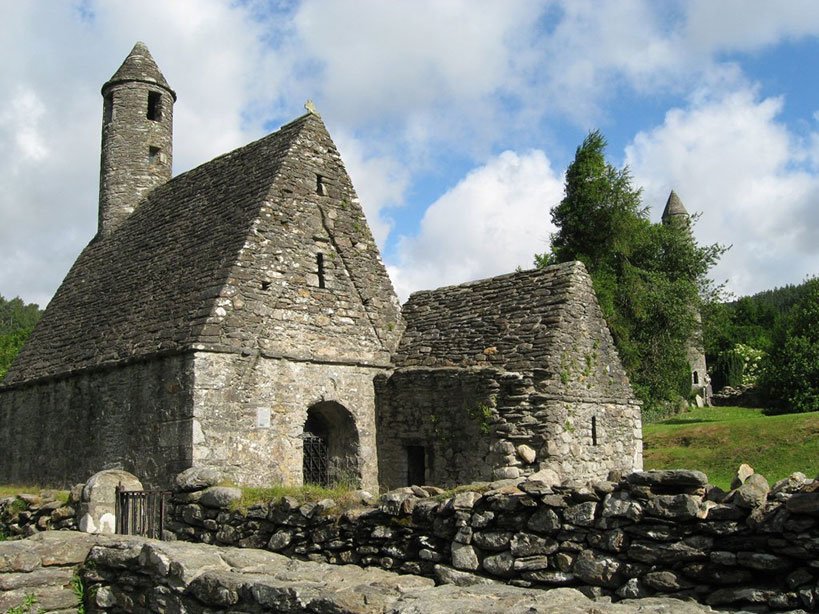 Easily one of Ireland's most beautiful visitors' destinations, Glendalough (meaning 'valley of the two lakes') is home to one of the most important monastic sites in Ireland. There are tours available of the monastic site and the nearby Wicklow Mountains National Park provides for spectacular walks. It takes about 1 hour and ten minutes to get there by car from Dublin city centre.
4 - Dalkey / Killiney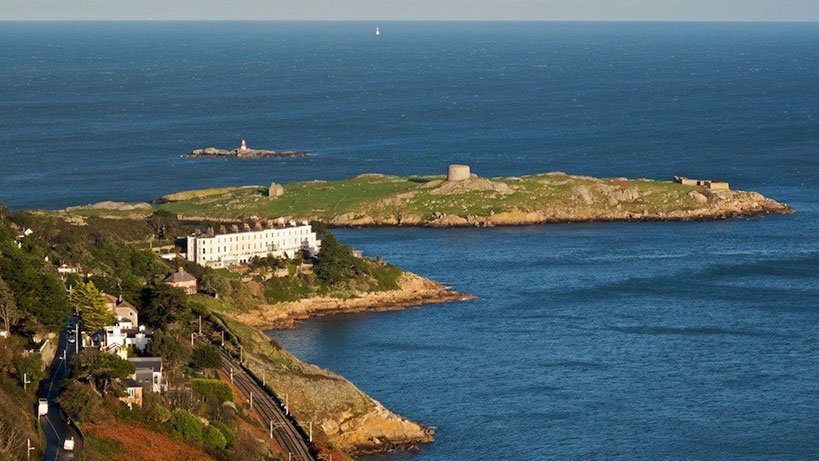 On the south side of Dublin are Dalkey and Killiney, two suburbs that are home to many Irish celebrities as well as one of the most spectacular parts of the Irish coastline. This is another quaint, affluent village where you can eat well and enjoy breathtaking walks. It takes about 40 minutes by DART from the city centre and a fraction longer in the car.
5 - Cliffs of Moher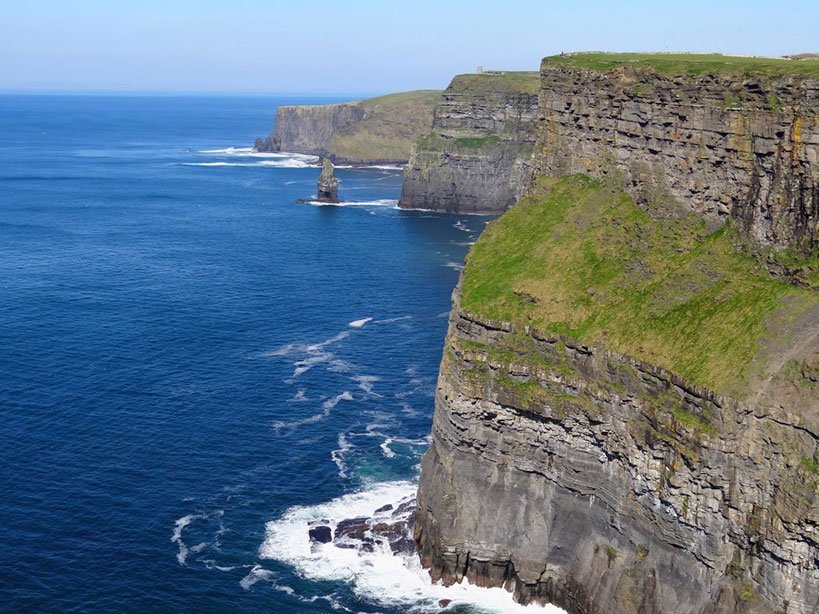 While they are 258km away in County Clare on Ireland's west coast, many tourists make the three and a half hour drive over to see the Cliffs of Moher from Dublin and back, in one day. When you get there you're treated to what is a simply amazing site, with the cliffs standing 214m at their highest point. They stretch for a phenomenal 8km along the Atlantic Coast of County Clare.
6 - Belfast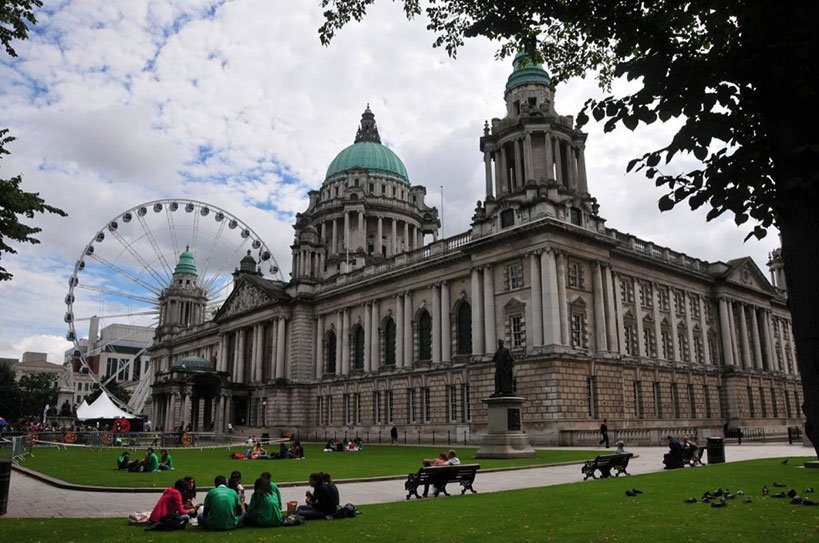 Many people assume that Belfast is a long way from Dublin but it's just two hours by car from Dublin's city centre. Here you'll find a vibrant city which is full of (often checkered) history. Must-sees are the Titanic Quarter which is an 185-acre site where the RMS Titanic was designed and built. Here there is a variety of shops, events and activities. Also worth doing is a Black Cab Tour where you see a host of Belfast's historically political sites.
7 - Kilkenny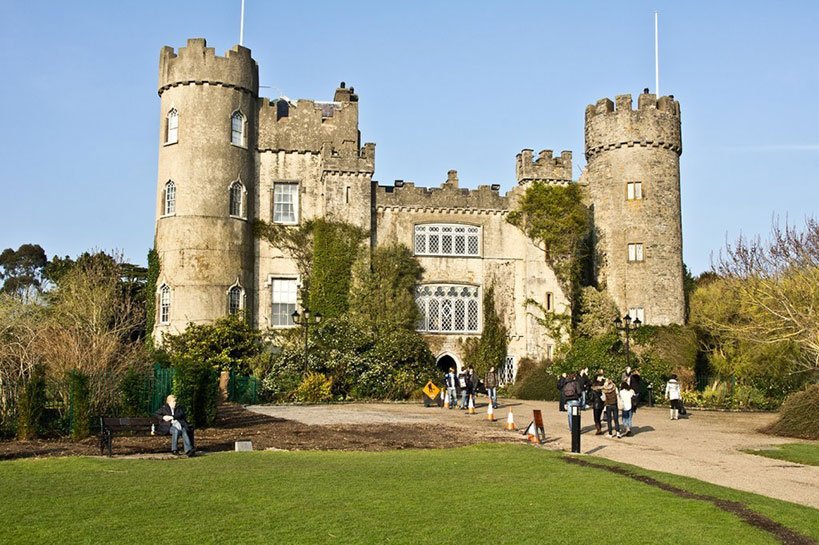 Famous for its castle, comedy festival and hurling team, Kilkenny is a great tourist and food destination. Just one and a half hours away from Dublin by car, it's also served by a number of bus rail services. Here you'll find comedy, festivals and a thriving music, arts and cultural scene.
8 - The Wicklow Mountains and Powerscourt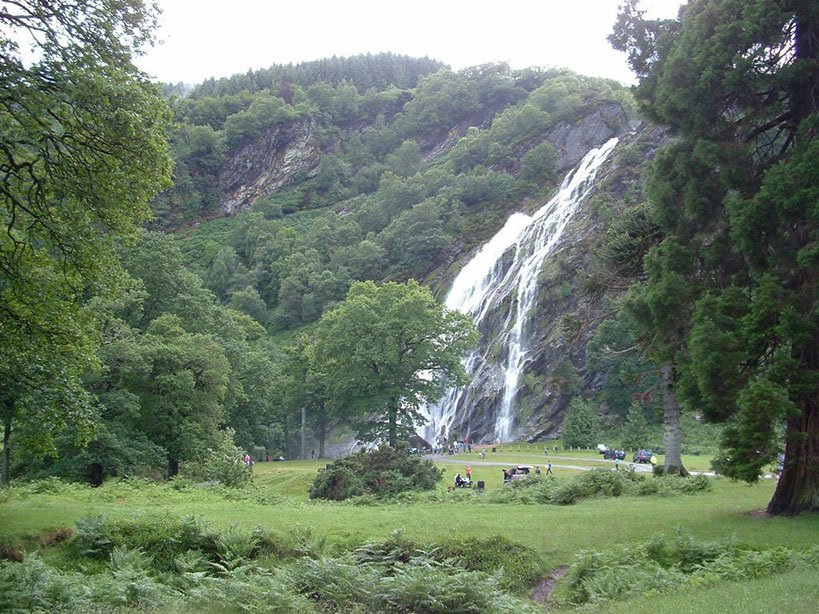 County Wicklow has several world famous sites and attractions from Glendalough to Powerscourt and its unique topography and stunning scenery has led it to be called the Garden County. The Wicklow Mountains and National Park is a must-see, with the National Park covering 49,000 acres. The mountains themselves are the largest continuous upland area in Ireland. Also worth a visit is Powerscourt where you'll find Ireland's highest waterfall.
9 - Galway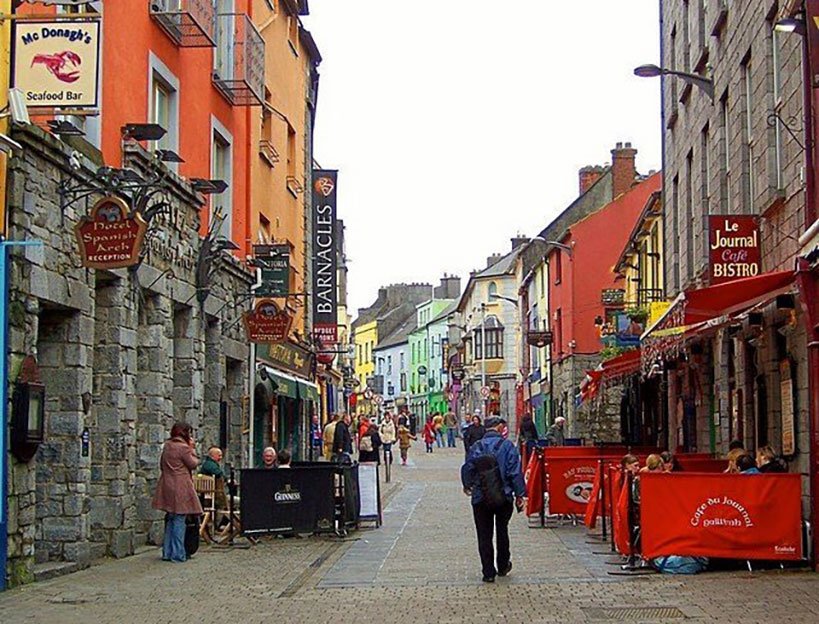 Thanks to a radically improved road network over the last couple of years, Galway is much easier to get to by road making it really easy to do in a day. Once you get there you'll meet one of the most charming cities in Ireland, full of brilliant food, fun, shopping and nightlife. Most of the action takes place in Eyre Square, a popular meeting spot. The Latin Quarter is another part of the city that has plenty of cafés and art galleries.
10 - Giant's Causeway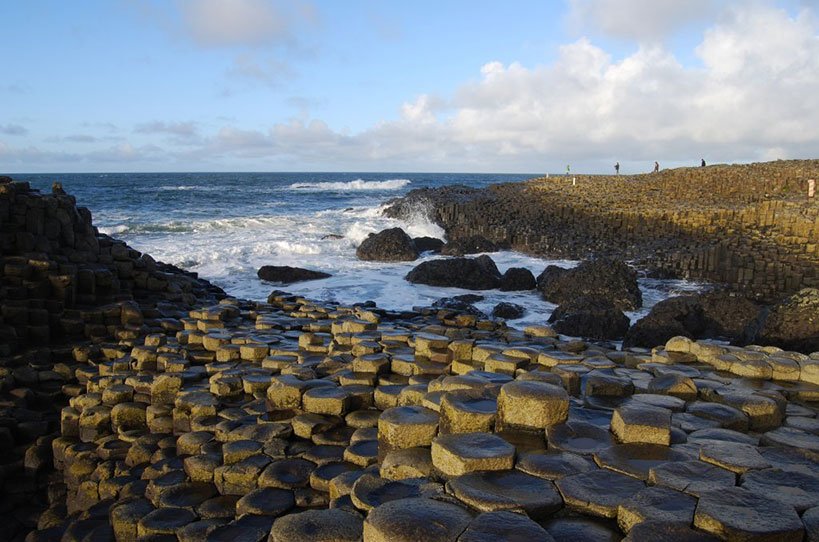 Another World Heritage site, volcanic activity helped sculpt this Wonder of the World around 60 million years ago. These days it's a bustling (and windy) visitor attraction where rapidly cooling lava contracted to form the world famous columnar structure. The site boasts a top class tourist information centre where you can enjoy local food and refreshments.