A student group tour to the Aran Islands of Inis Mór and Inis Oírr offers an exciting mix of culture, nature, and adventure.
Overview
Where are the Aran Islands?
The Aran Islands are a group of three islands that lie in Galway Bay off the west coast of Ireland. Inis Mór (aka Inishmore) is the largest of the Aran Islands, and Inis Oírr (aka Inisheer) is the smallest. The third island is Inis Meáin (aka Inishmaan).
Why should you visit the Aran Islands?
The Aran Islands have been an outpost of Irish culture for over three thousand years. There is plenty for students to explore with prehistoric hill forts, medieval castle ruins, soaring cliffs, deserted beaches, and iconic ancient Irish stone walls.
Once you clasp your eyes on the breathtaking, sweeping scenery, you'll see why the islands have long been a source of inspiration for many artists, poets and playwrights. Your students will undoubtedly also be inspired by this unique Irish experience on the edge of Europe.
What's on Inis Mór?
Inis Mór is the largest of the Aran Islands, and it is packed full of fun things for student groups to experience, including:
Dún Aonghasa - a breathtaking prehistoric hill fort on a cliff top. It also has a museum explaining the history and uses of the fort.
The Aran Sweater Market - an on-site museum detailing the history of the famous woollen jumper that takes its name from the islands.
Dún Eochla - a stone-ring fort with a neolithic passage tomb and a heritage park featuring a traditional thatched cottage and a poitín distillery.
Gorgeous sheltered and safe beaches for swimming.
What's on Inis Oírr?
The smallest and easternmost Aran Island, Inis Oírr, lies close to the coast of Clare and has incredible views of the world-famous Cliffs of Moher. Though small, the island packs punch when it comes to things to see and do, including:
O'Brien's Castle - a 16th-century ruined castle on the island's highest point.
The sunken church — a 9th-century church which has lost its roof and sunk into the ground in a small graveyard.
Pony and trap rides — a very popular way to get around Inis Oírr, and no doubt the driver will have plenty of local stories to tell.
The Plassey Shipwreck - as featured in the opening credits of the TV show Father Ted.
How do you get to the Aran Islands of Inis Mór and Inis Oírr?
Depending on where your group is based CGH can offer you a few different options to explore either of these Islands.
If your group is based in the Burren Region you can take the ferry from Doolin Pier, County Clare. The ferry journey is only 35 minutes from Doolin to Inis Mór and just 15 minutes from Doolin to Inis Oírr. If your group is based in Galway City you can also experience this tour. The ferry is run by local business Bill O'Brien Doolin Ferry Company.
If your group is based in Galway City you can take the ferry from Rossaveal Ferry Port, County Galway to Inis Mór. It takes approximately 1 hr to travel from Galway City to Rossaveal and then it takes 35 mins journey time to get to the Island. We can offer your group a combined coach and ferry package with Aran Island Ferries.
Top Tip:
If you are short on time or want to explore more, you can hire bicycles on both islands and a minibus on Inis Mór.
Unique Irish Experience:
The Aran Islands are a native Gaeltacht (Irish speaking) area, so you'll hear the locals speaking the Irish language.
Insider Tip
Both Inis Mór and Inis Oírr are well equipped with shops, cafés, restrooms and everything you need to relax and have fun.

Contact CGH
Does this sound like somewhere your student group would like to visit? Contact us now to discuss your requirements for visiting the Aran Islands.
Photo Gallery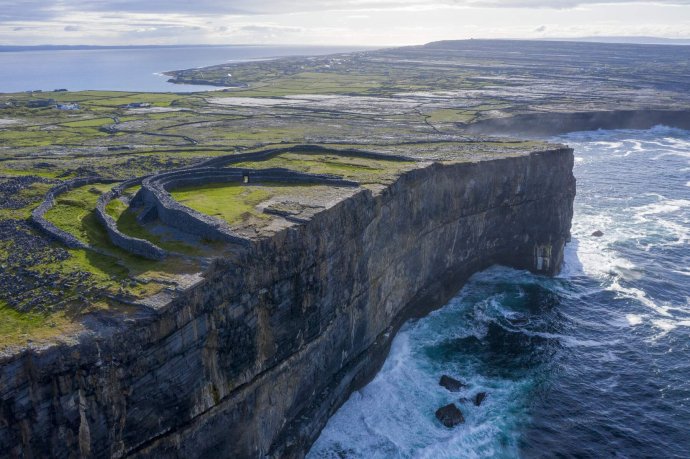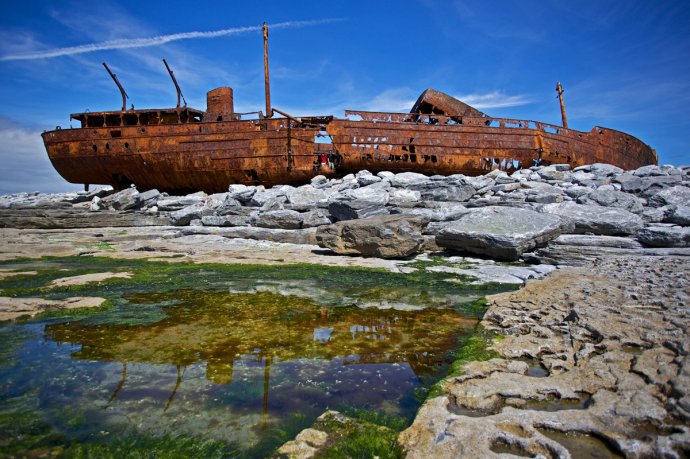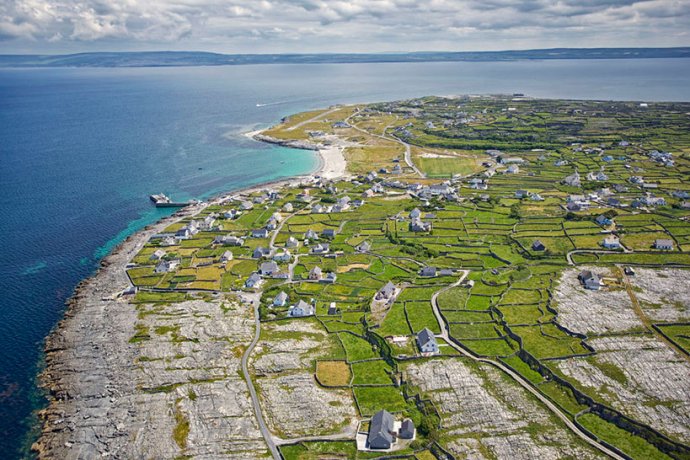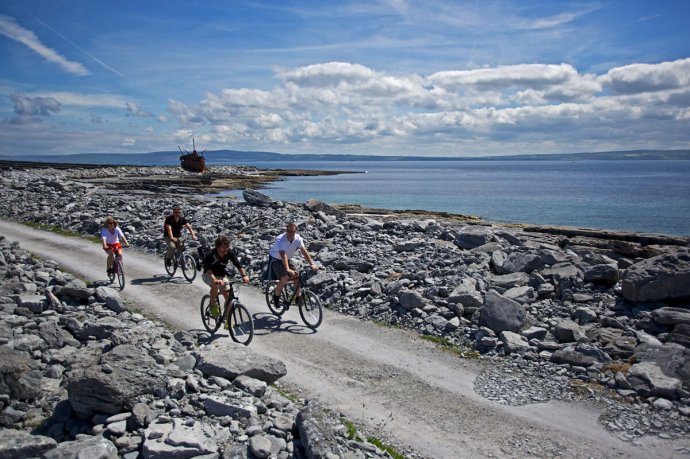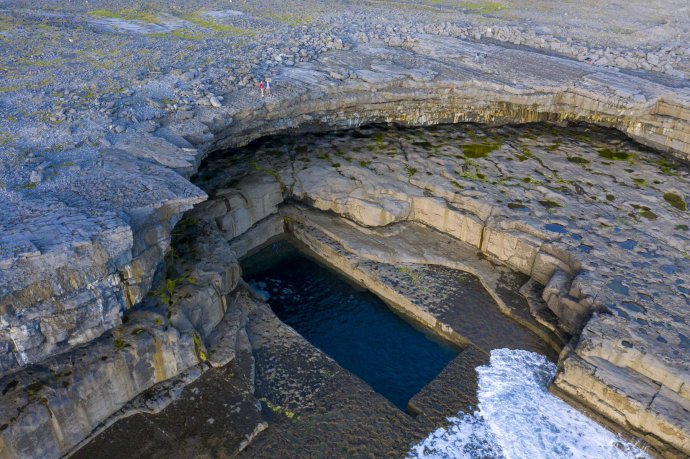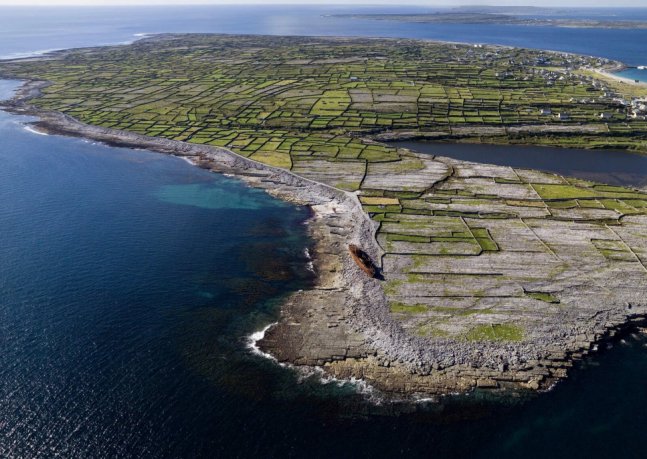 Useful Information
Sailing Times
April to September
Duration
Each of these options offered are a full day experience.
Notes for Group Leaders
Your group will need a coach to get to / from the ferry ports – CGH can arrange this coach hire for you.
If your group will be based in Galway City - from April to September there is also the possibility to depart from Galway City Docks to visit Inis Mór with a Cliffs of Moher Cruise package – contact us for details.
Location
Inspiration
What to do on your group trip
Why choose CGH?
Great Central Hostels
Choose from the top hostels in Ireland situated in ideal locations for group tours (2,500 hostel beds).
Unique Experiences
Book airport transfers, tours, attractions, meals plus lots more to make your group trip memorable & unique.
Local Expertise
Benefit from our 29 years' experience in handling over 800 groups to Ireland per year (30,000 students).