Delicious and filling traditional Irish breakfast for groups in Dublin's city centre
Overview
Your trip to Ireland can't be complete until you try a traditional Full Irish Breakfast. Every group should experience it at least once during their stay in Dublin. You may not want to have it every morning on your trip, but it is a must-have and will undoubtedly set you up for the day.

The MAZE restaurant in the Abbey Court Hostel provides one of the tastiest full Irish breakfasts for groups in Dublin City Centre with excellent value for money. Hurry and pre-book it now!
What to expect for your group when you book a Full Irish Breakfast:
A typical Full Irish Breakfast served directly in your hostel. Head down to the MAZE restaurant to enjoy a mouth-watering and filling breakfast.
A vegetarian variation is also available. Just let us know at the time of booking, and it will be arranged for you.
Request your preferred breakfast time, and we will book it for you anytime during the day. Pre-booking is necessary.
Check out what's included in the MAZE restaurant's Full Irish Breakfast:
Fried egg,
Sausages (x2),
Rashers (x2),
White pudding,
Black pudding,
Hash brown,
Grilled tomato,
Sautéed mushrooms,
Baked beans in tomato sauce,
Toast with butter,
Orange juice or tea/coffee.
Contact CGH
Would you like to book a Full Irish Breakfast for your student group tour? If so, contact us now to discuss your requirements or complete the online group booking form.
Check other meal options at the MAZE Restaurant for groups in Dublin City Centre
Photo Gallery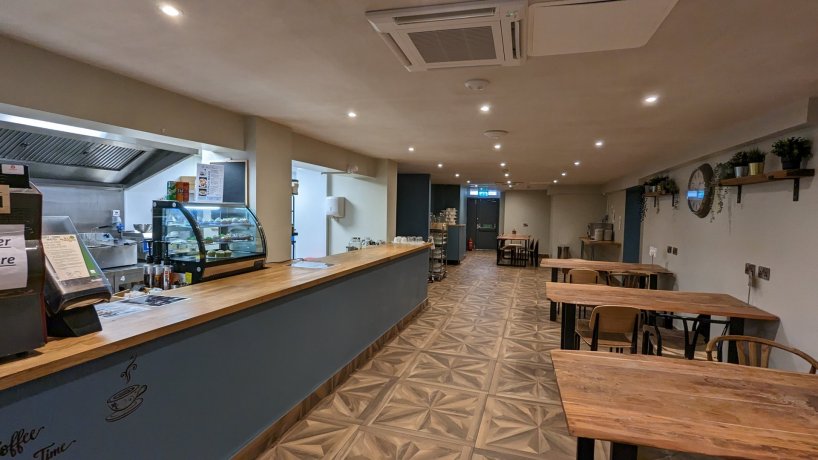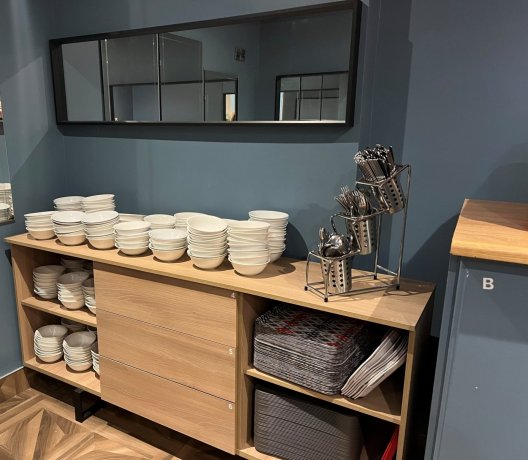 Useful Information
Meal Booking times
Full Irish Breakfast can be arranged for groups 7 days a week (advance booking is necessary).
Notes for Group Leaders
A minimum of 15 people is generally required for group prices. We can still arrange meals for smaller groups. Please contact us for further details, as supplements may apply.
The MAZE restaurant can only be booked for guests of the Abbey Court Hostel.
Address
The MAZE restaurant, Abbey Court Hostel, 29 Bachelors Walk, Dublin 1 .
Location
Inspiration
What to do on your group trip
Why choose CGH?
Great Central Hostels
Choose from the top hostels in Ireland situated in ideal locations for group tours (2,500 hostel beds).
Unique Experiences
Book airport transfers, tours, attractions, meals plus lots more to make your group trip memorable & unique.
Local Expertise
Benefit from our 29 years' experience in handling over 800 groups to Ireland per year (30,000 students).