The Irish travel industry is a busy one. Every other week there's something new going on between changes in opening hours, new marketing initiatives and more. Here are eight recent ones…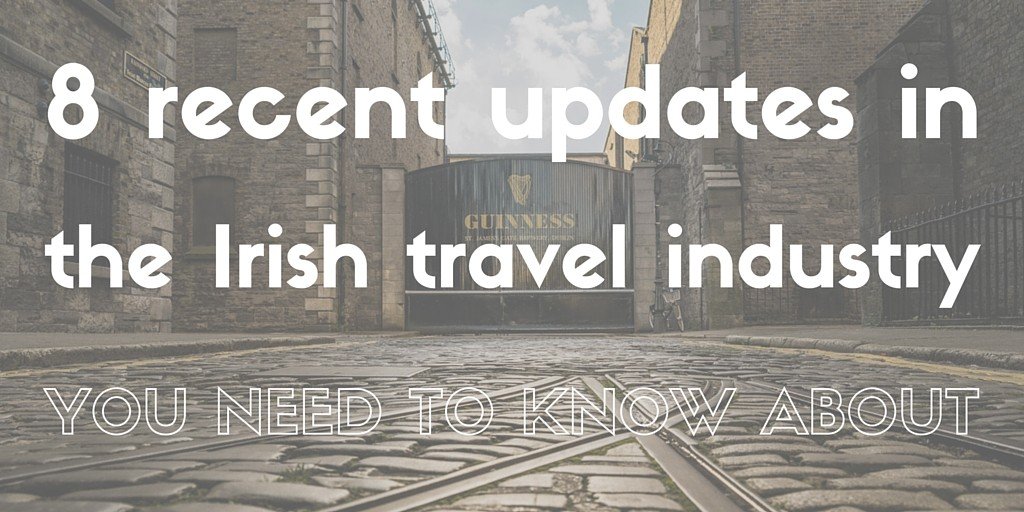 1 - Tourism Ireland's New Marketing Initiative – Ireland's Ancient East
Hot on the heels of the Wild Atlantic Way, Ireland's Ancient East is a new marketing initiative from Tourism Ireland that brings you through 5,000 years of history. It covers Gothic architecture, tombs older than the pyramids and has endless mystical stories around the eastern half the country. Similar to the Wild Atlantic Way, it has a dedicated website documenting the various sites in the region and covers attractions in destinations from Cork in the south to Louth in the northeast.
For more info visit http://www.irelandsancienteast.com/

2 - Galway announced as European Capital of Culture for 2020
Galway has been officially announced as the European Capital of Culture for 2020. Over the 12 months the city will showcase the very best Galway has to offer in terms of the arts for both established and up and coming artists, creators, makers and shakers.
For more info visit http://galway2020.ie

3 - Guinness Storehouse Announced as Ireland's Number One Paid Tourist Attractions (and Some Other Updates Too)
Dublin's Guinness Storehouse has been officially named as Ireland's number one paid tourist attraction by Fáilte Ireland. In 2015 1.5 million people walked through the doors of this world-class attraction, an increase of 18% on the previous year.
There have also been some recent updates at The Storehouse. It's had a recent revamp of its 5th floor restaurant and bar, and to compliment this, entertainment is also being staged at peak times.
For groups, they have introduced a new two-tier pricing structure with better rates for arrivals pre-11.30am and the rate for visits after 11.30am has increased.
They have secured all year pre-opening visits exclusively for tour groups in 2017. For groups, this means the tour can start at 9.00am before regular tourists arrive (they can actually accommodate arrivals of tour groups from 8.45am).
For more info visit https://www.guinness-storehouse.com/en

4 - Old Jameson Distillery Closing from September to March
Due to an impending re-development, Dublin's Old Jameson Distillery will be closed from September 1st, 2016 to March 1st, 2017. Over this time they will be aiming to create the ultimate Jameson Brand Home Experience. A reported €11 million is being invested so we're looking forward to seeing the end result next year. In the meantime, for groups looking for a similar attraction when in Dublin, the Irish Whiskey Museum across the road from Trinity College is a good alternative.
For more info visit https://www.jamesonwhiskey.com/en/visit-us/oldjamesondistillery

5 - Dublin Bus Introduces New Live German Hop-On, Hop-Off Tours – the First Non-English Live Tour
Dublin bus has introduced a live-commentary tour in a non-English language for the very first time with the introduction of a German tour for the 2016 season. Available on Saturdays, the tour takes in all the city's main attractions such as the Phoenix Park and Trinity College. Dublin Bus hopes to increase the tours to four days a week in 2017.
For more info visit https://www.dublinsightseeing.ie/

6 - Dublin Bus Also Launches Second Airlink Route Between Dublin City and the Airport
On Sunday, June 26th, Dublin Bus launched a new Airlink route serving the south side of the city. Helping to get visitors to Dublin Airport on time, the new 757 route is the most direct route to Dublin Airport via the Port Tunnel and serves busy tourist, business and residential areas including St Stephens Green, Merrion Square, the Docklands (Silicon Dock) and the IFSC.
For more info visit http://www.dublinbus.ie/Your-Journey1/Timetables/Airport-Services

7 - Changes to How to Make Group Bookings at Kilmainham Gaol
Located in Dublin 8 just outside the city centre, Kilmainham Gaol is another of the city's top attractions. This year it is so popular (particularly with groups) that group availability is extremely limited and many time slots are fully booked. But this doesn't mean you and your group can't visit! To make sure you all visit as a group we recommend splitting up into small groups and booking online and visiting as individual visitors.
For more info visit http://kilmainhamgaolmuseum.ie/

8 - New Group-Friendly Restaurant Opening in Dublin in September 2016
Providing 'Bia Bhaile' (Food of Home) to tourists and locals alike, a new café and restaurant called 'The Riddler' will be opening in Dublin in September 2016. Chefs will be turning out innovative modern Irish dishes, which infuse fresh, seasonal ingredients that are locally sourced. It will be as Irish as possible, using Dublin coffee roasters and toying with the memories of the food we were served growing up in Ireland. Most importantly for you, it will be very group friendly.
See More:
More Inspiration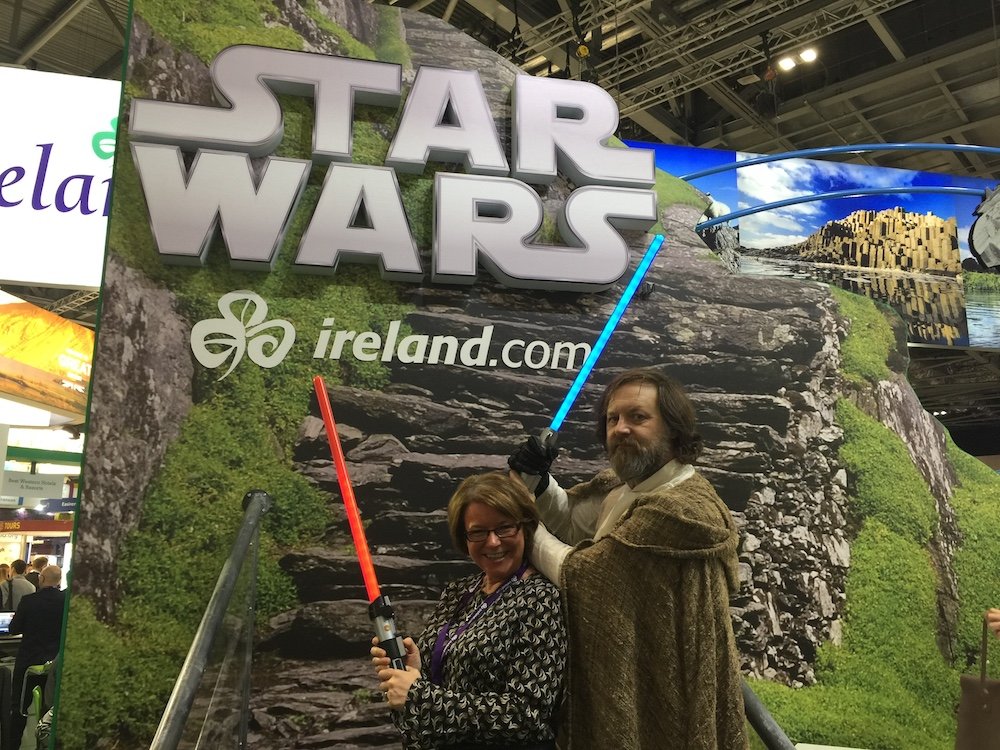 8 Things We Learned at WTM 2016
Nicola Foley
13 December 2016

5 of Dublin's Newest Attractions
Nicola Foley
27 July 2016
View More