The Perfect Return Airport Transfer for Groups on a Budget
Overview
If you are planning to come to Dublin with a group on a tight budget, we suggest booking for them the DoDublin Airlink 747 Express return ticket.
Apart from the lower price, it has a number of advantages to make your group's journey as easy as possible:
The DoDublin Airlink 747 Express has stops conveniently located in front of the Terminal 1 and the Terminal 2 of Dublin Airport, your group won't have to carry their luggage far.
With many stops in Dublin city centre, your group won't have to walk far to their destination. Not sure which stop is yours? The driver will certainly help you out.
The bus ride takes approximately 30 minutes one way, however we suggest leaving 3 hours before the flight departure to allow enough time to deal with any road disruptions, so your group can comfortably clear the security and check-in process.
In peak hours and seasons you might have to queue for the tickets. By booking with us, your groups can avoid this hassle - we will send you a voucher they can show to the driver when getting on the DoDublin Airlink 747 Express.
If you don't know where to find the Airlink buses at the airport, here's a handy map: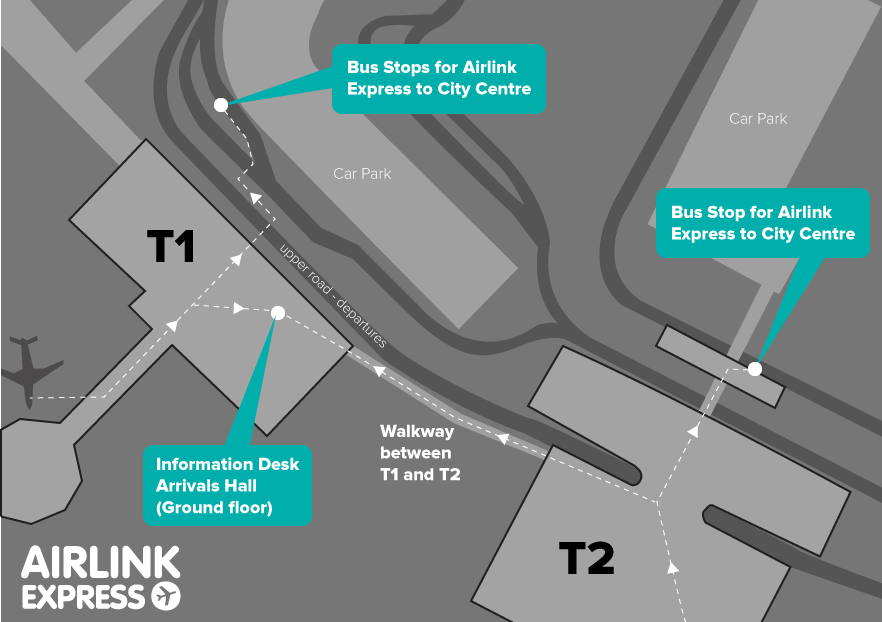 Find the stop that suits you best on this list: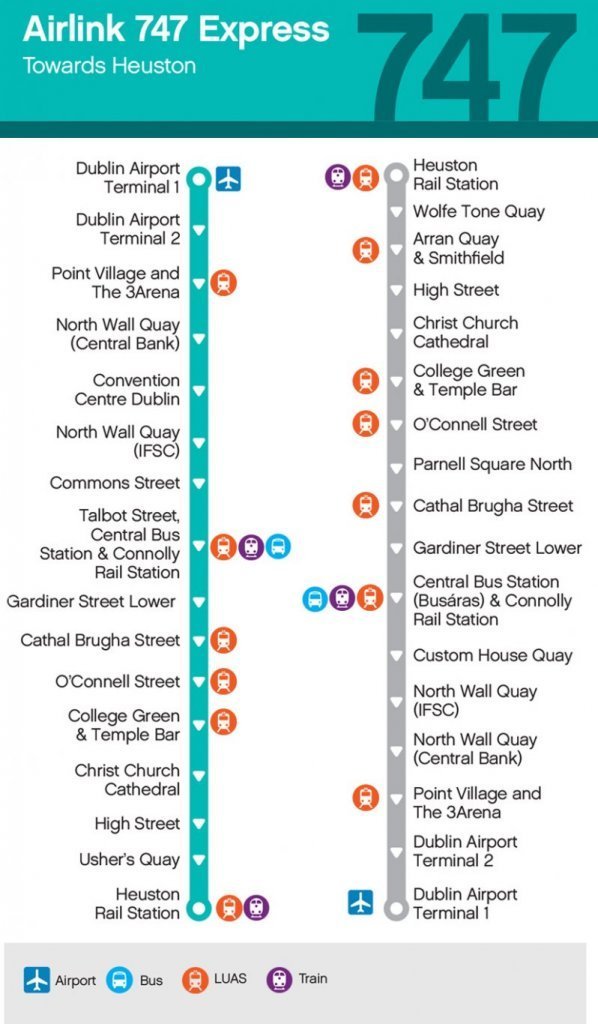 If your group only needs a one-way airport transfer, for example because they fly out of Ireland from another airport, we can also book a single ticket for them.
Photo Gallery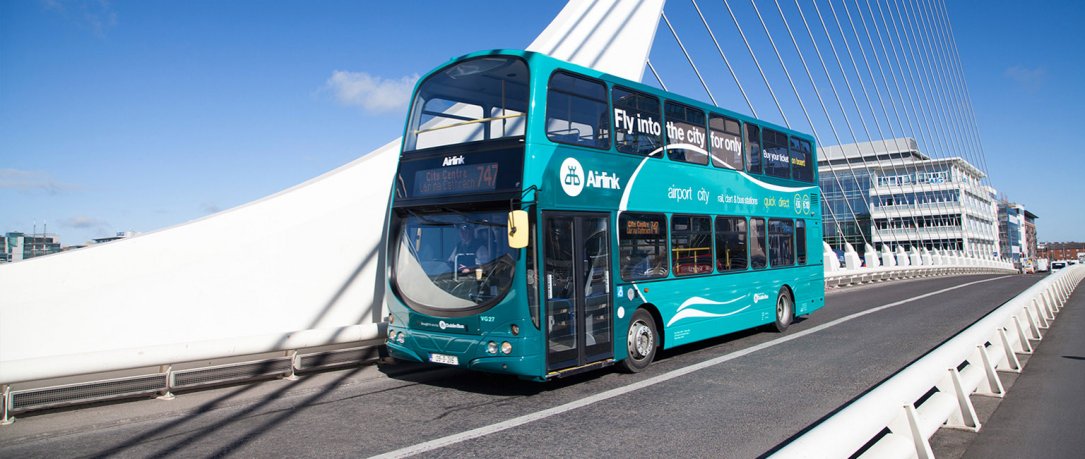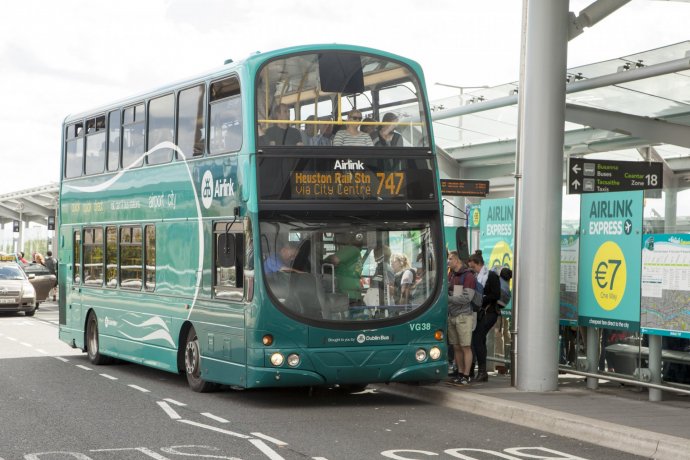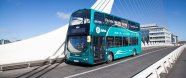 Useful Information
Operating Times
From Dublin Airport to Heuston Rail Station:
Mon – Fri: 05.45 – 23.30 hrs (approximately every 10-15 minutes)
Sat: 06.00 – 23.30 hrs (approximately every 15 minutes)
Sun: 07.00 – 23.30 hrs (approximately every 15-20 minutes)
From Heuston Rail Station to Dublin Airport:
Mon – Sat: 04.45 – 23.30 hrs (approximately every 10-15 minutes)
Sun: 06.30 – 23.30 hrs (approximately every 15-20 minutes)
Note: Please note these timings may change and it is up to your group to double check the details prior to travel.
Meeting Point
Dublin Airport: outside the arrivals hall.
Dublin City Centre: nearest bus stop to your group's accommodation.
Location
Inspiration
What to do on your group trip
Why choose CGH?
Great Central Hostels
Choose from the top hostels in Ireland situated in ideal locations for group tours (2,500 hostel beds).
Unique Experiences
Book airport transfers, tours, attractions, meals plus lots more to make your group trip memorable & unique.
Local Expertise
Benefit from our 26 years' experience in handling over 800 groups to Ireland per year (30,000 students).