After filming the finale of Star Wars Episode VII: The Force Awakens on Skellig Michael in County Kerry, Ireland, the Lucasfilm crews returned to the country for more extensive shoots for Episode VIII: The Last Jedi. They visited more locations along the Wild Atlantic Way this time: Jedi Master Luke Skywalker's exile on the wild planet of Ahch-To is more prominently featured in the new movie – and so is Ireland!
I LOVE IRELAND
That's a wrap on the emerald isle. Thanks to all the lovely amazing people here who have made our shoot extraordinary.
Rian Johnson (@rianjohnson),
Director of The Last Jedi
We've compiled a handy guide for tourists to see where filming took place:
1 - Skellig Michael & Portmagee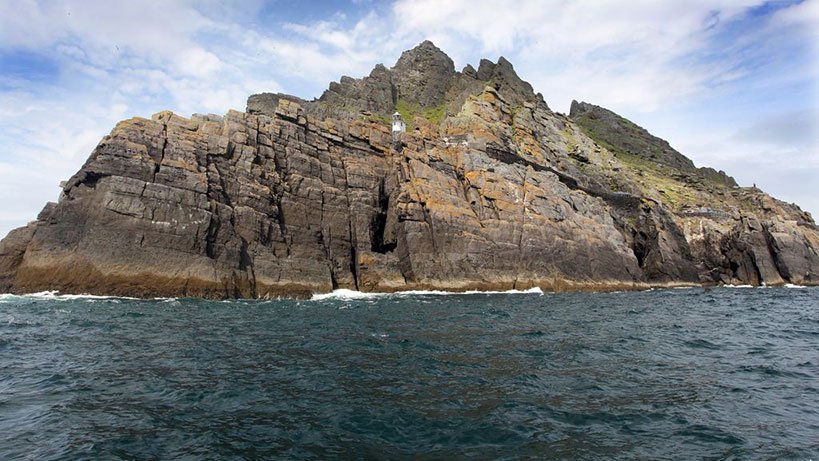 The location that started it all! UNESCO World Heritage Site Skellig Michael, and the smaller Little Skellig, served as Luke Skywalker's hideout at the end of Episode VII. While it took Rey a whole movie to find a map here, you will at least know where the island is located – which does not mean it will be easy to brave the wild Atlantic Ocean and climb the steps to the 6th century monastery.
If you're looking for a place to rest after your exhausting climb, the fishing village of Portmagee might be exactly what you're looking for. Visit the Bridge Bar and travel in the footsteps of Luke Skywalker, or rather actor Mark Hamill, who learned to pull a pint of Guinness here.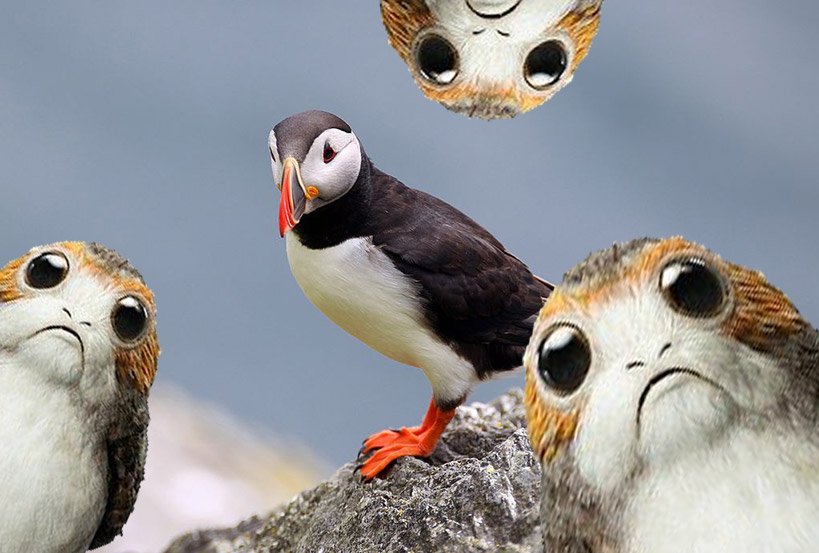 And a little piece of trivia: did you know that the Porgs, the cute bird-like creatures on Luke's Island, were invented to cover up the numerous protected puffins inhabiting Skellig Michael? They even look a little alike! The town of Portmagee was also jokingly renamed "Porgmagee" in honour of the newest Star Wars mascot.
As Skellig Michael serves as a bird sanctuary and is difficult to get to – especially with expensive camera equipment and props – filming there was naturally limited, which is why the crew moved to other, more accessible coastal locations:
2 - Malin Head, Hell's Hole Cavern County Donegal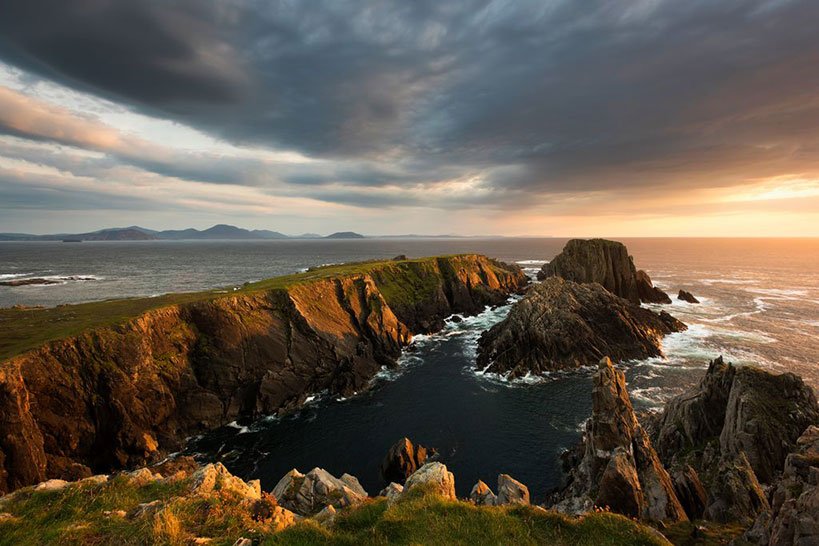 At Malin Head to the very north of the Wild Atlantic Way (and Ireland itself actually, being the northernmost point on the island), filming took place at Hell's Hole Cavern – a subterranean cavern, formed by the waves clashing with rocks over millions of years. The cavern is not recommended for exploration by amateurs – on a calm and sunny day, you can look down into it from above though!
3 - Loop Head & Kilkee Town in County Clare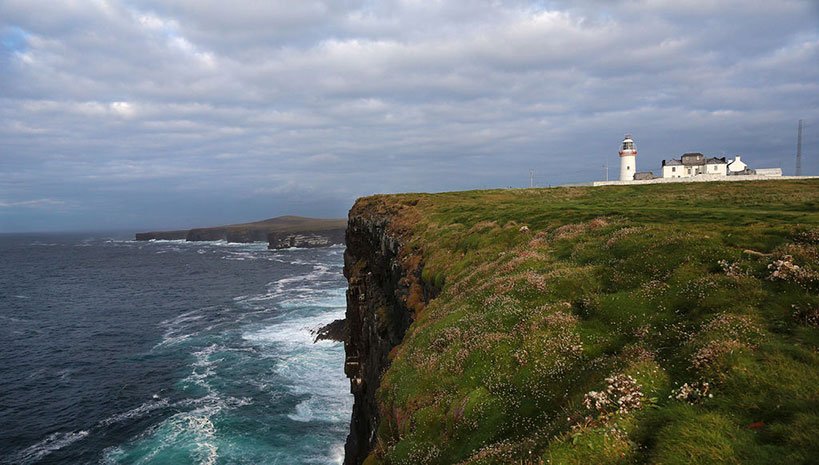 Jacques Cousteau, French naval explorer, conservationist and filmmaker, once declared Loop Head the best diving spot in Europe. That's probably not what the Star Wars crew was looking for, but they did find a great location with stunning cliffs and full of caves to shoot in. Definitely include a visit to Loop Head Lighthouse if you visit this location yourself – the view is simply breathtaking!
4 - Sybillhead, Dingle Peninsula & Dingle Town in County Kerry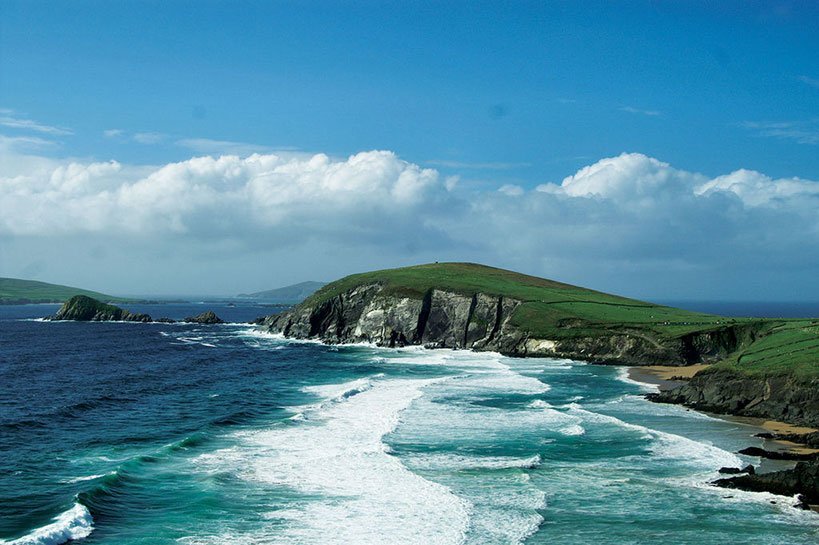 The crew faithfully recreated the Skellig Michael monastery at the cliffs of the Dingle Peninsula to allow for more extensive shoots without the danger of damaging the historical site. Conservationists had previously voiced concerns over extensive shooting, which might irreparably damage this unique part of early Irish Christian settlement.
5 - Brow Head & Crookhaven Village in County Cork
Whether it was the abandoned mine shafts or the beautiful coastline that brought Star Wars to County Cork, it's easy to imagine why the Lucasfilm location scouts were interested in this place – the view is just amazing!
If you're looking for anecdotes from locals who got to meet the actors and crew, pubs like Keating's Bar in Kilkee or Dick Mac's in Dingle should be your first stop – Daisy Ridley (Rey) and Peter Mayhew (Chewbacca) were among the visitors from a galaxy far, far away reportedly spotted here!
6 - Ireland Welcomes the Star Wars Fans!
How I will miss IRELAND! Its' Beauty-Its' People-It's...Snack Food (#MagnificentMillie on alert for #Ep8DietPolice)
Mark Hamill (@HamillHimself)
Luke Skywalker and Lover of Taytos
Are you still looking for inspiration for a Star Wars trip to Ireland? Mark Hamill appeared in a video promoting Ireland's Wild Atlantic Way, produced by Tourism Ireland and featuring iconic Star Wars screen wipes. You'll be convinced after seeing these images - no force tricks involved!
Tourism Ireland has also interviewed Mark about his experience filming in the country:
At this point, you must be ecstatic to fire up your X-Wing and take the next hyperspace route to Ireland. Contact us now to plan your group trip to these Star Wars Locations and many more attractions this country has to offer!
See More:
More Inspiration

15 Irish Experiences You Can't Miss On Your Group Trip to Ireland
Team Celtic Group Hostels
19 January 2018

14 Reasons Why Your Group Should Visit Ireland In 2018

04 January 2018

6 Of The Most Stunning Cathedrals In Ireland
Nicola Foley
20 July 2017
View More