Visit Filming Locations from Westeros From Dublin - 14 Hour Coach Tour
Overview
This 14-Hour Game of Thrones Coach Tour to Northern Ireland will take your group to a number of filming locations from Westeros: the North, the Stormlands and the Kingsroad. The HBO hit show has been filming there since season 1 and to this date Northern Ireland is the most featured location, ahead of Iceland, Spain, Croatia and other countries.
Beware, for this itinerary is dark and full of spoilers!
The Game of Thrones Tour starts early in Dublin at 6:30 AM, where your group will board the coach and make their way north.
The Dark Hedges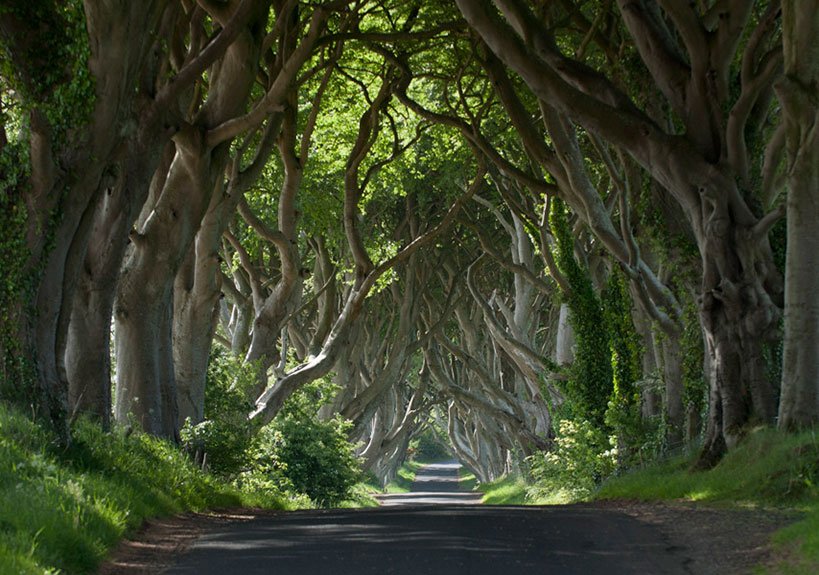 One of the most photographed and scenic places in Northern Ireland, the Dark Hedges are a very popular tourist attraction and filming location. The trees were planted by the Stuart family in around 1775 to decorate the road going up their mansion, Gracehill House.
In Game of Thrones, this avenue was used as a part of the Kingsroad, specifically one Arya, Yoren and the Night's Watch recruits travel on in Season 2 Episode 1: The North Remembers.
Traffic is banned from driving here, so you'll have all the time in world to take some great pictures here! After its appearance in the show, the Dark Hedges made it into the Top 10 Magical Places in the World list on TripAdvisor in 2014.
*Please note: this attraction is subject to availability, as access by coach is limited.
Larrybane Quarry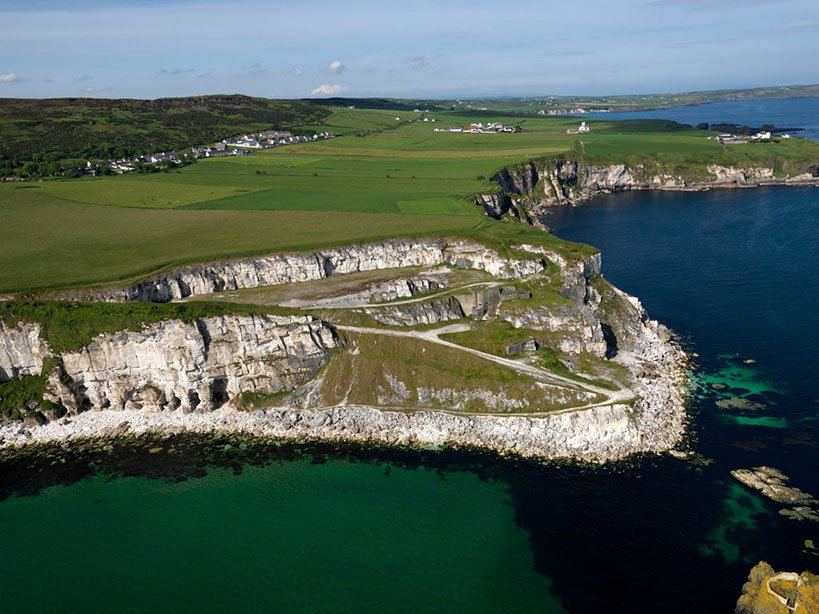 This limestone quarry served as King Renly Baratheon's camp in Season 2 Episode 3: What is Dead May Never Die – so if you really want to visit the Stormlands, this is the place to be! These days, the pompous tents and the knights of the rainbow guard are long gone, but the quarry is still one of the most scenic locations along the Causeway Coast. You can also visit an unusual cave beneath the cliffs: it was formed just after the last ice age, back when sea levels were a lot higher.
The Giant's Causeway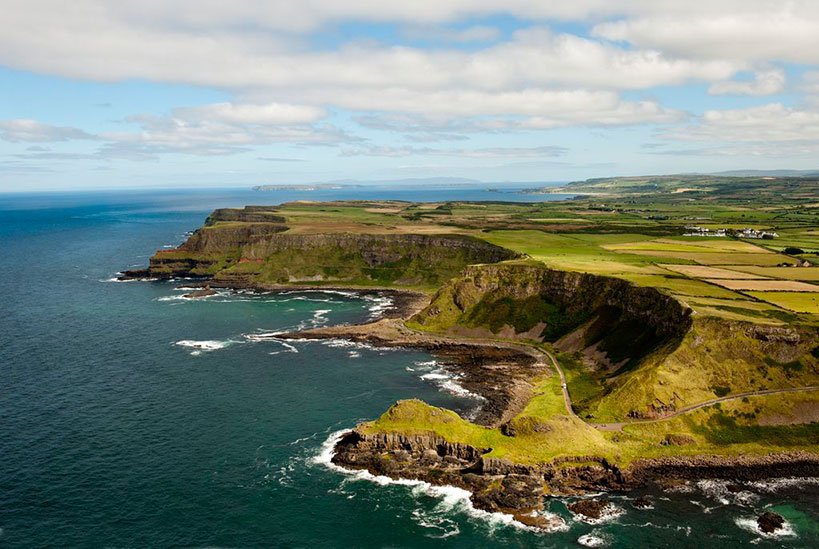 While this UNESCO World Heritage Site was not a Game of Thrones location, it would be a shame to miss the view while in the area anyway. After all, the over 40,000 interlocking basalt columns are one of Northern Ireland's most popular tourist attractions – and for good reason!
Lunch in Ballintoy
Your group will have lunch at the Fullerton Arms in Ballintoy, where you can admire one of the ten doors spread out over Northern Ireland to promote season 6 of the show – one for each episode. This door features a remarkable woodcarving of Drogon and Daenerys Targaryen. If there's a hound nearby, keep an eye on your chicken! Other doors can be found in pubs in Belfast and Newcaslte, for example.
Dundrum Castle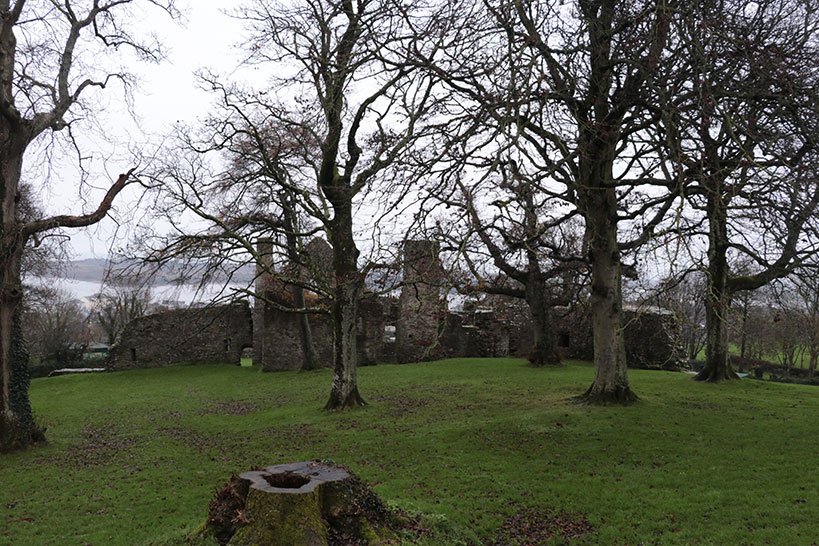 At this old Norman castle, your group will meet Mark, an expert on antique weapons who served as an advisor for season 1 of Game of Thrones. He will show you some props and give you a weapons demonstration.
*Note: this is subject to availability.
Tollymore Forest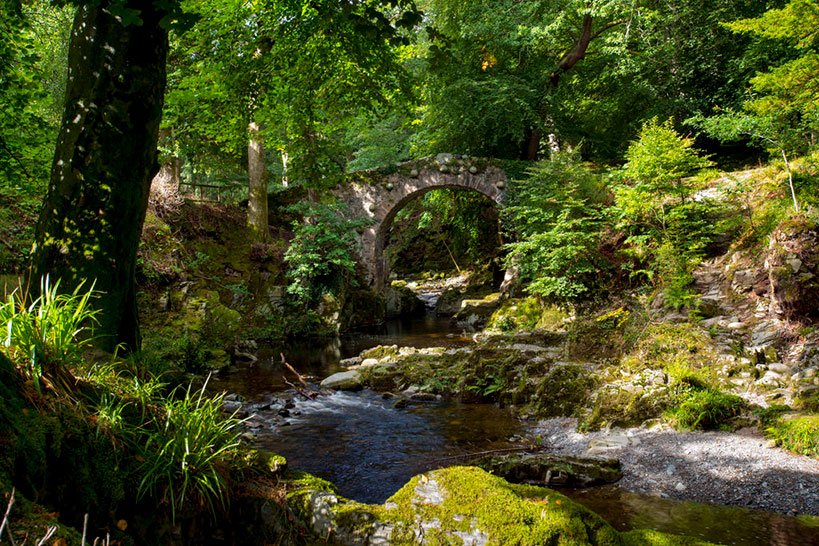 Northern Ireland's 1600 acre first state forest park was used as a location to film the woods near Winterfell, where Eddard Stark, Robb, Bran, Jon Snow and Theon Greyjoy find a dying Direwolf mother and her pups, who would become loyal companions to the Stark Children, in Season 1 Episode 1: Winter is Coming. The Shimna River flows through this serene forest and makes for some excellent picture opportunities.
Return to Dublin at 8:30pm
Outline Itinerary
6.30 - Depart Dublin
10.00 - Dark Hedges
10.50 - Larrybane Quarry
11.30 - Giant's Causeway
13.15 - Lunch at the Fullerton Arms
16.30 - Weapon Demonstration at the Dundrum Castle
17.30 - Tollymore Forest
20.30 - Return to Dublin
Useful Information
Running Times
On request 6.30 AM - 8.30 PM
Notes for Group Leaders
Minimum 20 people for this tour.
Belfast is in Northern Ireland uses the British pound GBP £, Euros € are not accepted. Make note to change some currency before travelling.
Duration of Visit
14 Hours
Meeting Point
Outside of your Celtic Group Hostel in Dublin. Please be ready 10 minutes before pick up time.
Location
Inspiration
What to do on your group trip
Why choose CGH?
Great Central Hostels
Choose from ten top hostels in Ireland situated in ideal locations for group tours (2,500 hostel beds).
Unique Experiences
Book airport transfers, tours, attractions, meals plus lots more to make your group trip memorable & unique.
Local Expertise
Benefit from our 25 years' experience in handling over 800 groups to Ireland per year (30,000 students).